Friends and family by your side. Sunshine glimmering on the water. A yacht and crew to call your own, and a personal chef on hand for every meal – this is, as they say, the life.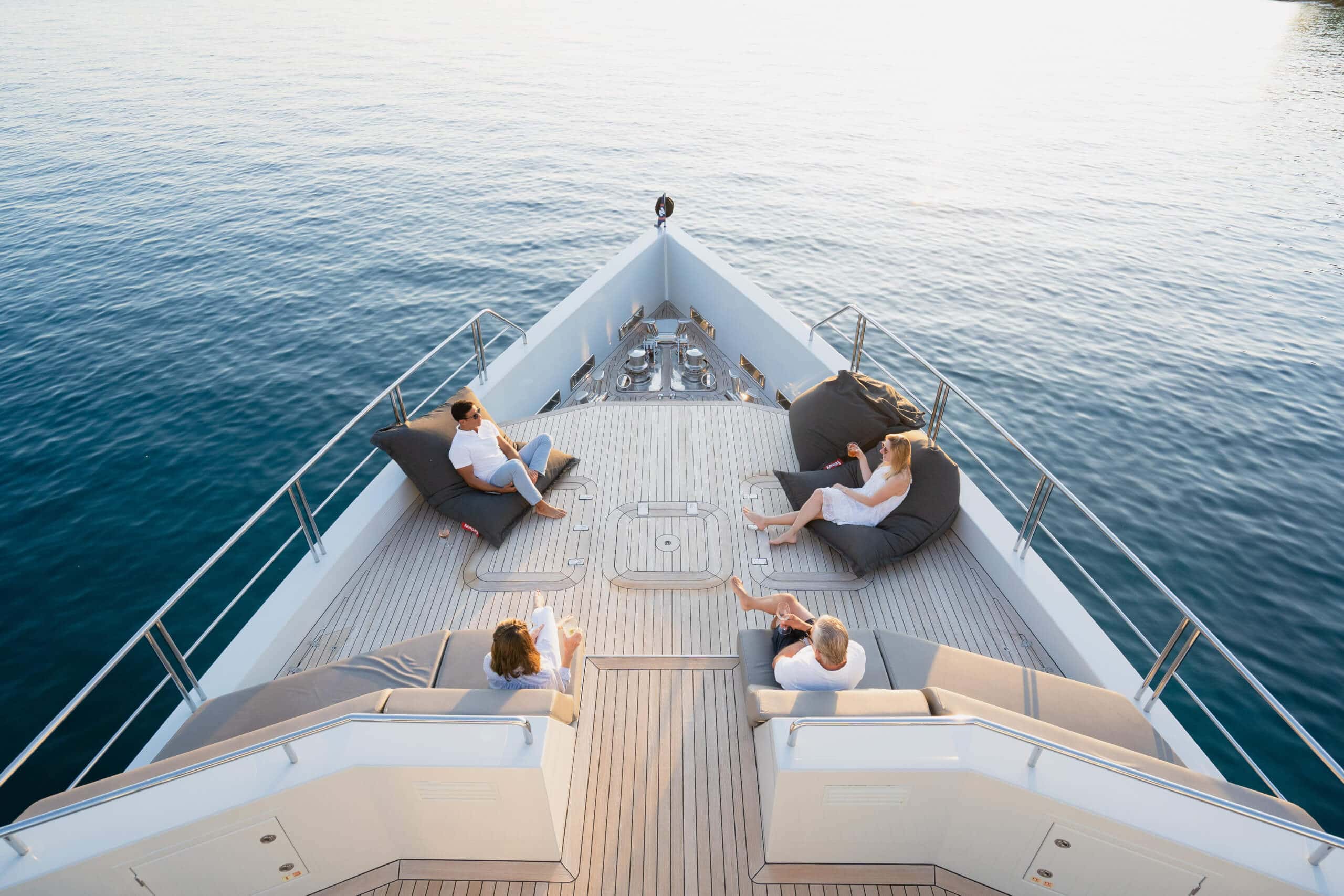 You could be barefoot on deck within an hour of landing in Corsica's Figari airport. Sail to Cavallo Island for sublime snorkelling and sunbathing, with more than 10 white-sand beaches to enjoy.
A 10-mile cruise takes you to the Maddalena Islands – a national park with crystal-clear water. Here, windsurf or paddleboard, take a Seabob for a spin beneath the surface, or simply slip into the sea via the slide on the top deck.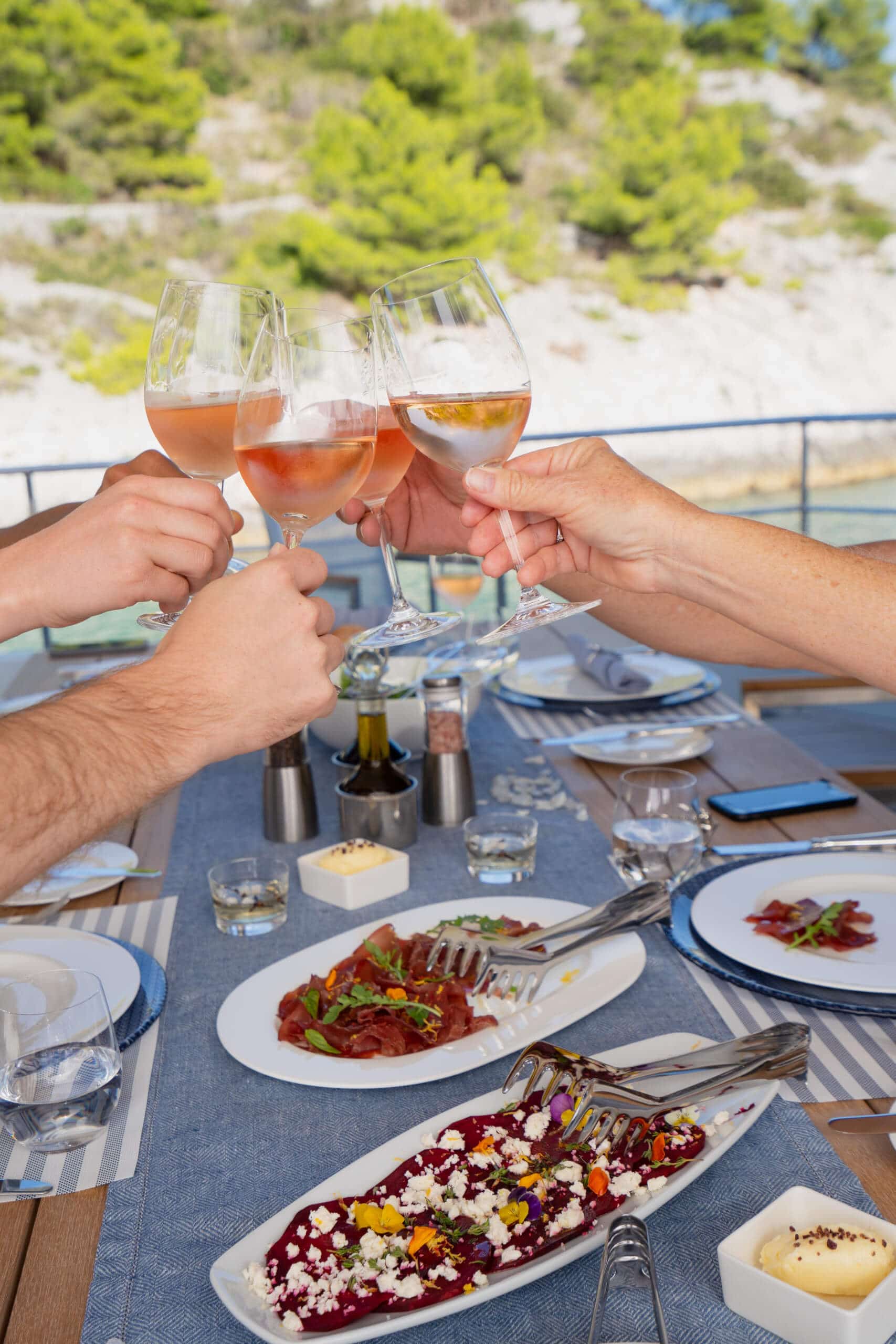 A word with the chef in the morning pays off on the evening, perhaps with an Indian banquet or a 10-course Italian-style feast on the aft deck. After-dinner entertainment comes courtesy of a live band or a world-class DJ providing the soundtrack for celebration.
The next day might take you on a shopping trip to Porto Cervo, with lunch at Nikki Beach, then back to the boat for an afternoon snooze and light dinner before sundowners, and dancing the night away at Phi Beach.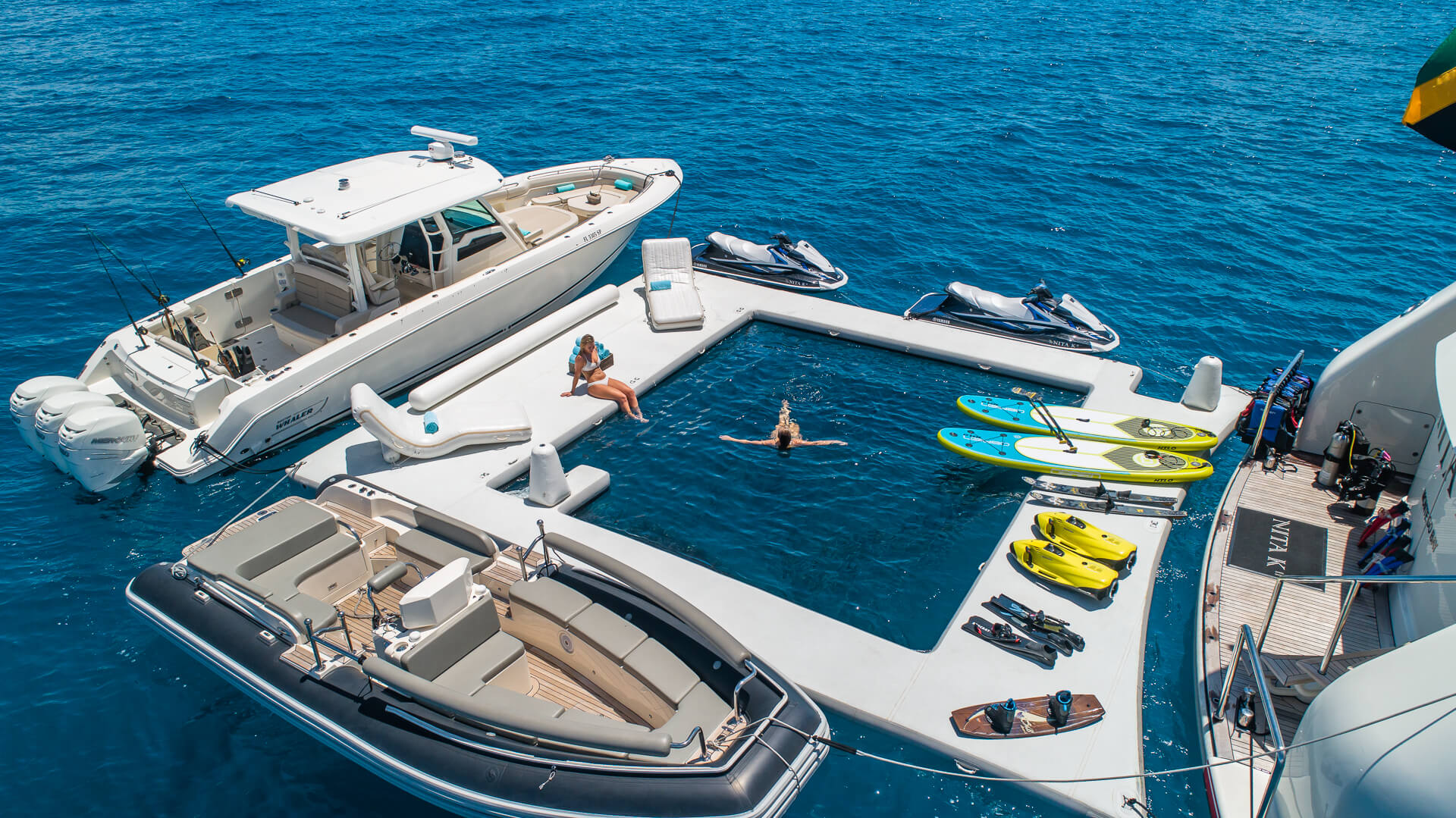 Enjoy a leisurely brunch on board, sipping Bloody Marys and mocktails to soothing chill-out tunes as you cruise lazily around the bay of Olbia. Drop anchor, and crack into the stash of water toys for an afternoon of family fun…