From its awe-inspiring marine ecosystems to its rich array of cultures and histories, the Caribbean is a must-see destination. With over 5,000 diverse islands set against a backdrop of brilliantly blue waters and idyllic sands, the region is a playground for the adventurous and a sanctuary for those seeking tranquillity. And what better way to experience it than on a private, luxury superyacht?
Yomira specialises in crafting Caribbean superyacht charter experiences beyond the ordinary. Each journey is tailored to your unique tastes and interests, offering a truly personalised adventure.
Don't just take our word for it. Explore this sample of an island-hopping itinerary in the Caribbean.
Your 2-Week Caribbean Itinerary Aboard a Luxury Superyacht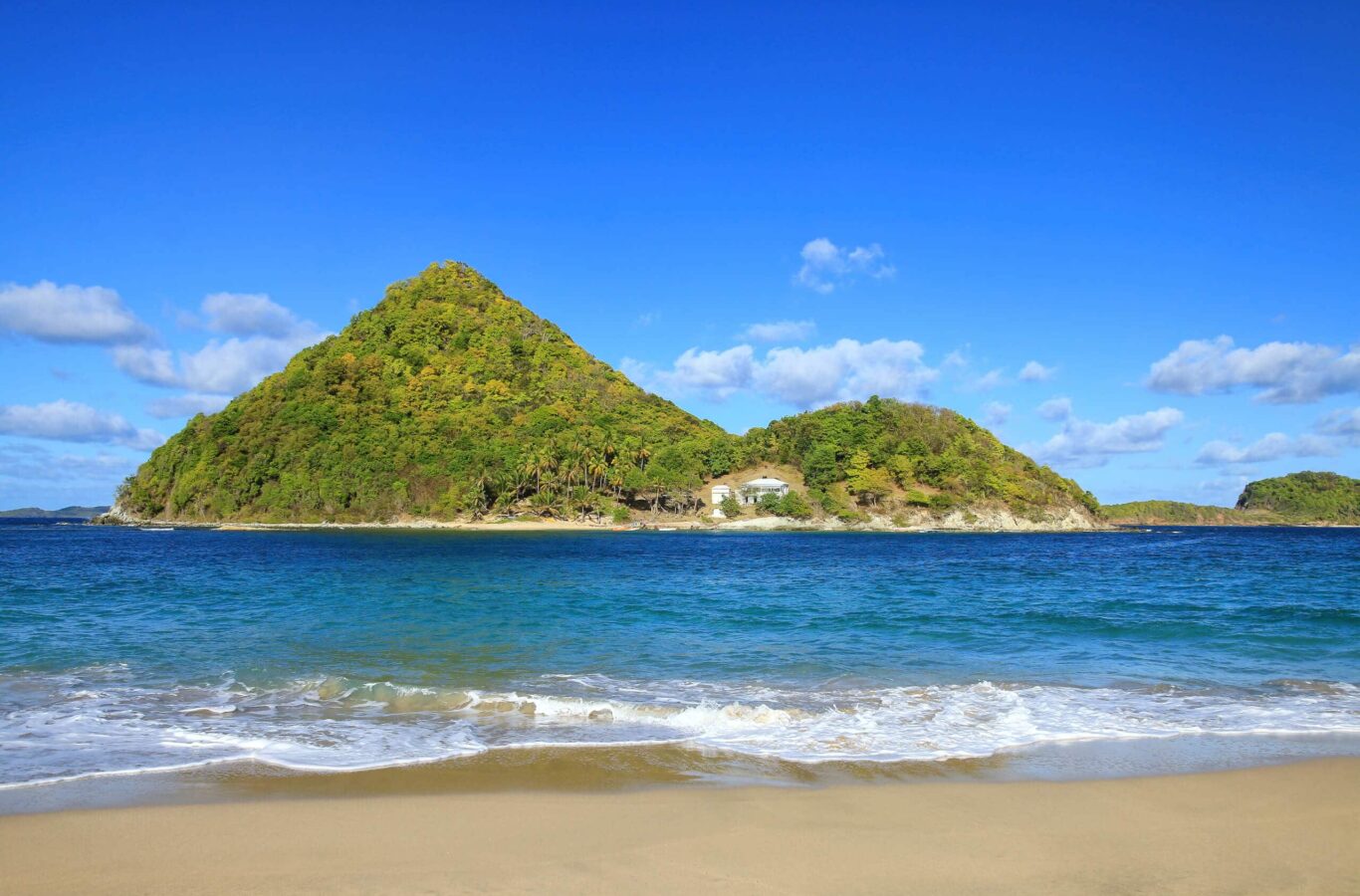 Day 1: Grenada, The Isle of Spice and Splendour
Begin your sojourn in Grenada, a tapestry of rich culture and natural grandeur. St. George's, the capital, captivates with its history. We can arrange private tours of its museum and chocolate tastings at Belmont Estate.
But the pièce de résistance? Grenada's Underwater Sculpture Park, a world-renowned diving spot that sets the bar for underwater adventures.
This is a once-in-a-lifetime experience you'll want to tick off your bucket list. Dive in; this is just the beginning.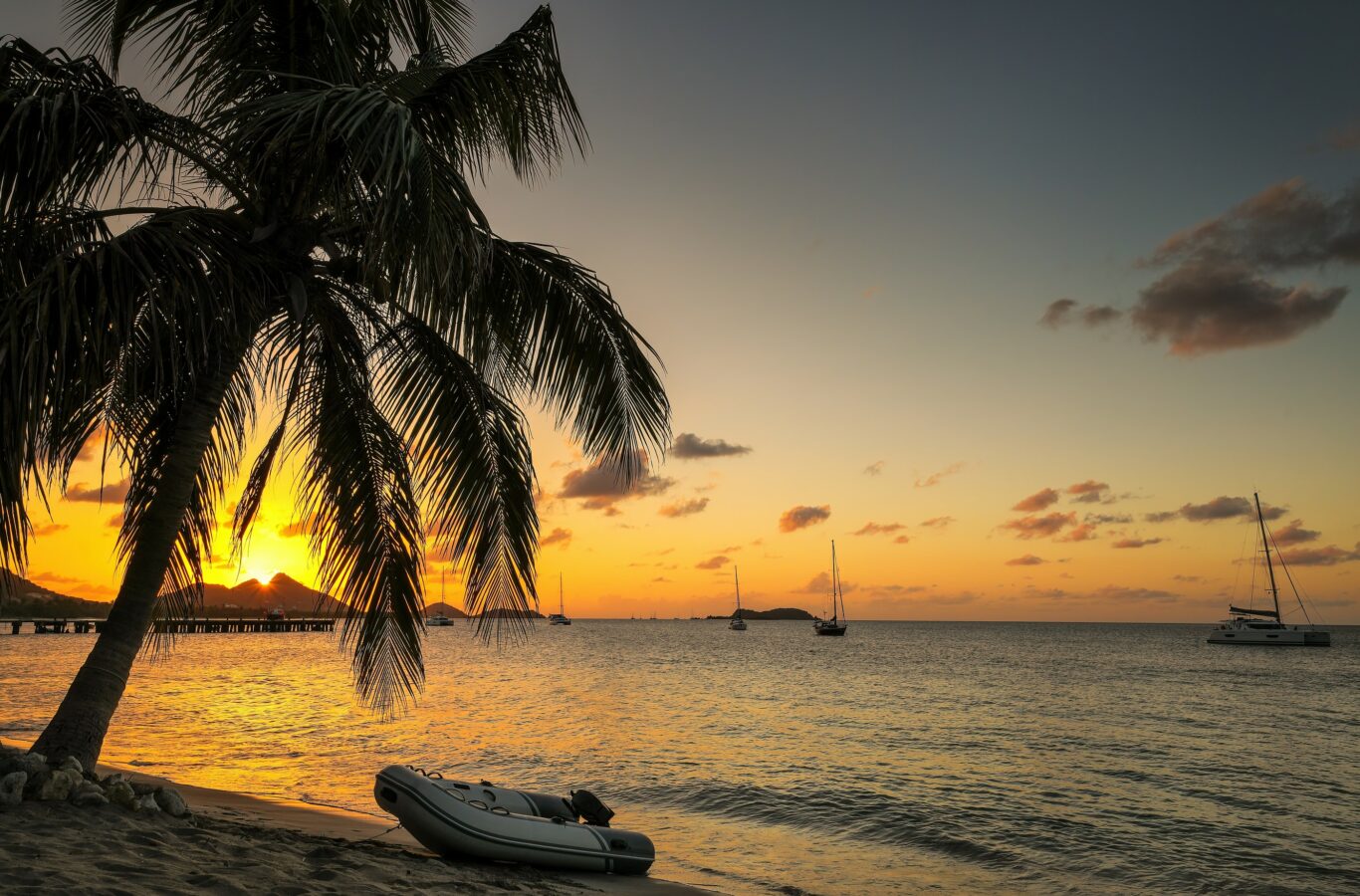 Day 2: Carriacou, The Sanctuary of Coral Majesty
Set sail for Carriacou. With pristine water visibility and access to over thirty exclusive dive sites, immerse yourself in a kaleidoscope of coral gardens.The marine life dances to the rhythm of the tides, but the island also offers vibrant cultural experiences.
Immerse yourself in the island's rich traditions, where Saracca festivities and ancestral stories come to life through dance, to Parent Plate gatherings that unite communities and honour their heritage.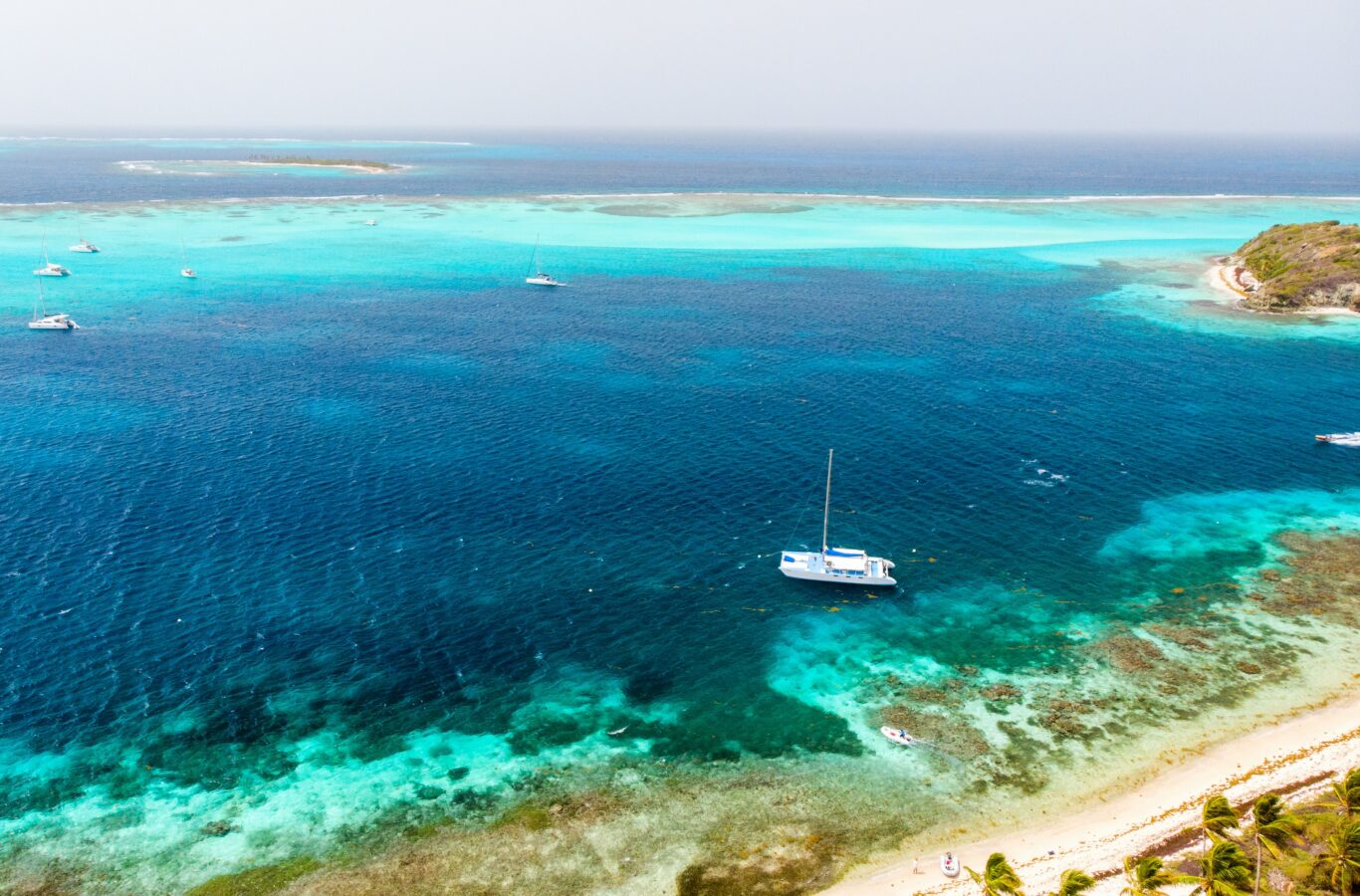 Day 3-4: Petit St. Vincent to Union Island, The Yin and Yang of Luxury
From the tranquil sanctuaries of Petit St Vincent to Union Island's smouldering volcanic allure, these stops are a symphony of contrasts. Indulge in personalised wellness experiences at Petit St Vincent's boutique spa.
When it comes to dining, this resort redefines luxury, satisfying even the most discerning palate.
If you're craving adventure, feel the adrenaline surge with private kitesurfing lessons and island-hopping expeditions.

Day 5-6: Palm Island to Mayreau, From Decadence to Simplicity
Palm Island is your personal Eden. The Palm Island Resort & Spa retreat offers a five-star sanctuary of relaxation, infused with fragrances of coconut and sea salt.
Then, let Mayreau transport you to a simpler time. With its rustic charm and impeccable private beaches, it's the secluded paradise you've always dreamed of.
For dining, discover the eclectic charm of Dennis's Hideaway, where the garden blooms and the menu dazzles. Or venture to the "Last Bar Before the Jungle" at Saltwhistle Bay's edge, a secret haven of potent rum, pulsating rhythms, and unforgettable Jump-Ups with locals.

Tobago Cays is an underwater cathedral of coral and colour. Snorkelling in its protected marine sanctuary promise unforgettable memories, while Canouan, your secluded haven, offers beaches so private, the waves will be your only audience.
Enjoy undisturbed beach picnics, sink into serenity in the curated wellness space at Soho Beach House, and enjoy immersive sunset cruises around Canouan's untouched bays, making each moment a treasure.

Day 10-11: Mustique to Bequia, The Glamour and the Pulse
Mustique is the playground of the elite, where dining at Basil's Bar offers an elevated experience including their legendary cocktails. As night falls, Bequia comes alive.
Gain access to the island's most exclusive nightspots, making sure to revel in the infamous beach parties at Blue Tropic & bar.
Or, take advantage of those balmy Caribbean nights and dive into the ocean's ethereal glow with Bequia's night diving.
Don't miss a visit to the Old Hegg Turtle Sanctuary, a guardian of endangered hawksbill turtles since 1995.

Day 12-14: Pitons Bay to Marigot Bay
Conclude your odyssey amidst the towering Pitons and the lavish resorts of Marigot Bay. Enjoy guided hikes up Gros Piton that offer jaw-dropping scenery, while exclusive geothermal spa experiences at Marigot Bay Resort and Marina 5* will refresh your soul.
The luxury resort provides the ultimate decadence, from personalised spa treatments to divine dining experiences. Your journey will end as it began – in unparalleled luxury.
Turn Your Caribbean Charter Dream Into a Reality
Our curated itineraries are anything but ordinary. And they are completely bespoke. Whether you are looking for tranquil serenity, underwater exploration or cultural immersion, we will arrange it all. We pay meticulous attention to the tiniest details, ensuring your adventure is as unique as you are.
Reach out to Yomira today and let us craft your bespoke Caribbean superyacht charter experience, an odyssey so unique it could only belong to you.
Be sure to subscribe to our newsletter for exclusive news and insights straight to your inbox, inspiring you year-round.