Caribbean Superyacht Charter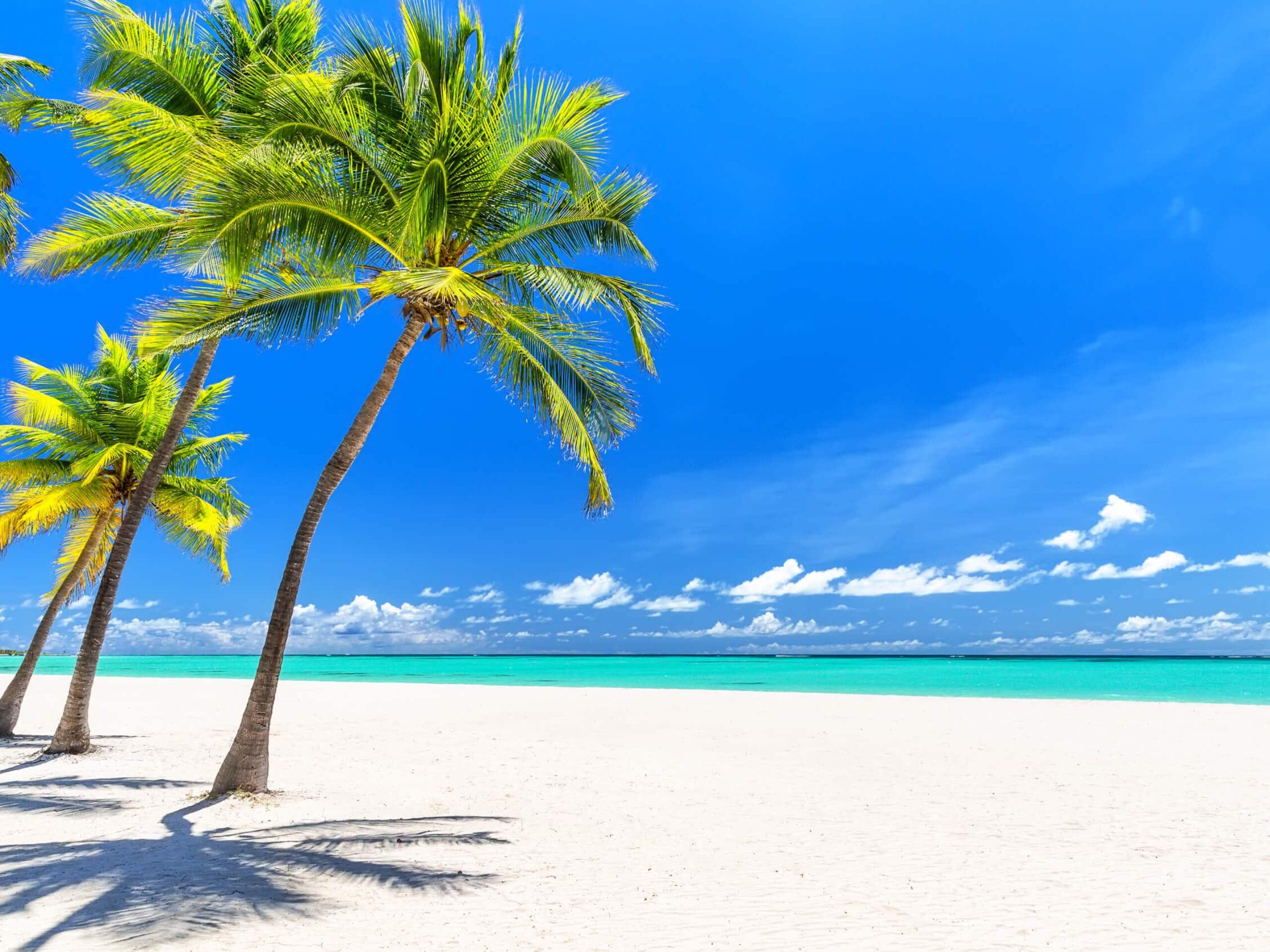 Discover Paradise on Our Exclusive Caribbean Yacht Charters
Famed for breathtaking sea life, a rich and colourful history, and over 5,000 vibrant, tropical islands, the Caribbean offers countless life-changing experiences. There is no better way to explore these extraordinary wonders than from your very own luxury superyacht charter.
The Caribbean offers a cornucopia of diverse island life. Immaculate beaches, sapphire waters, and lazily swaying palm trees await your arrival, in a corner of the planet famed for its unrivalled natural beauty. An enviable climate year-round will make your superyacht charter an experience you will never forget.
Discover the verdant rainforests of the Leeward Islands, the alluring splendour of the British Virgin Islands, delectable cuisines of Anguilla, and the famed pink sand beaches of Barbados. The Caribbean harbours oceanic gems scattered within their own paradisiacal pocket of the planet – each one boasting adventure, excitement, and respite in every corner.
Yomira will be with you every step of the way to help you design your bespoke itinerary to experience the finest that the Caribbean has to offer.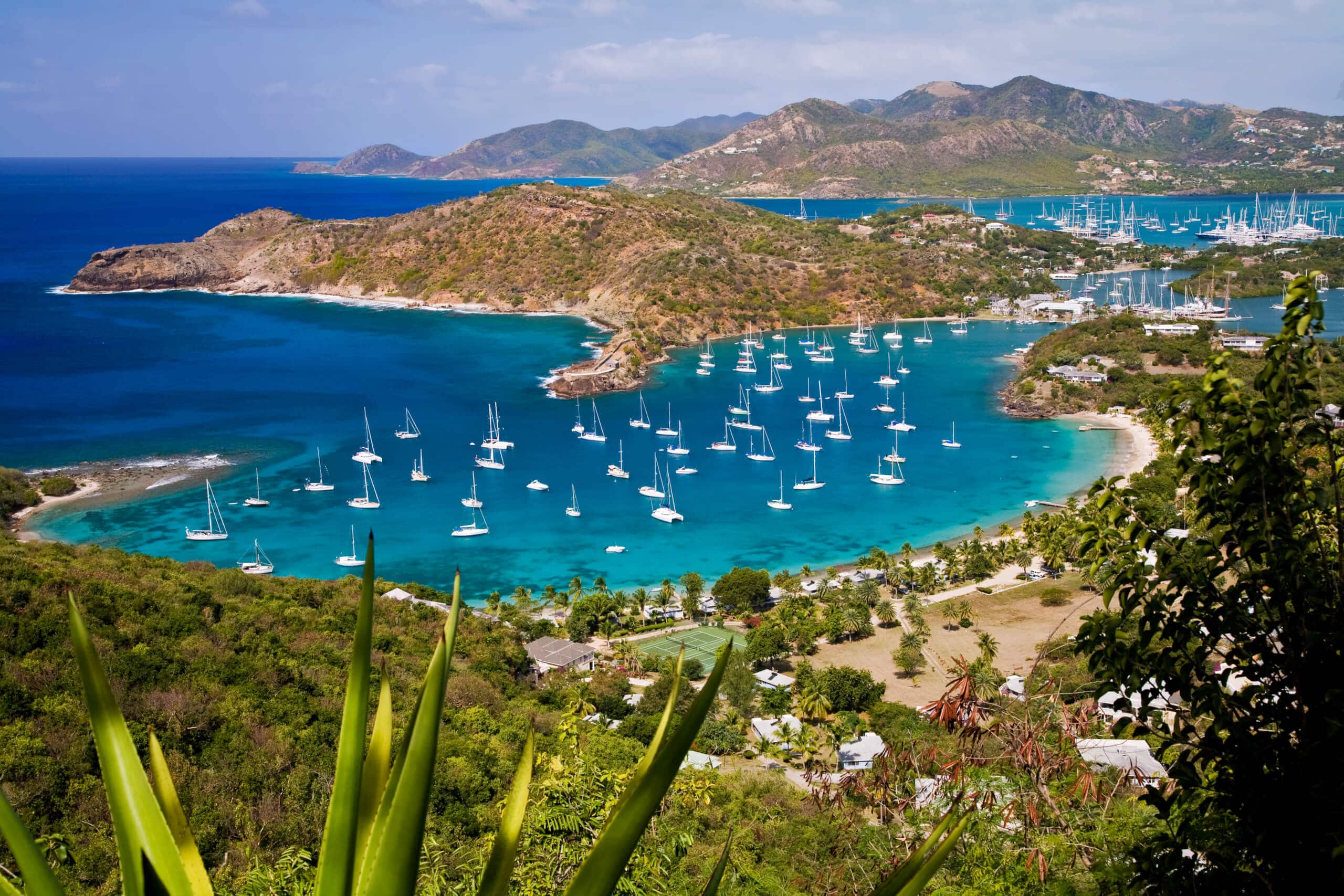 English Harbour, Antigua in the Caribbean is a famous location as a hurricane hole and Nelson's dockyard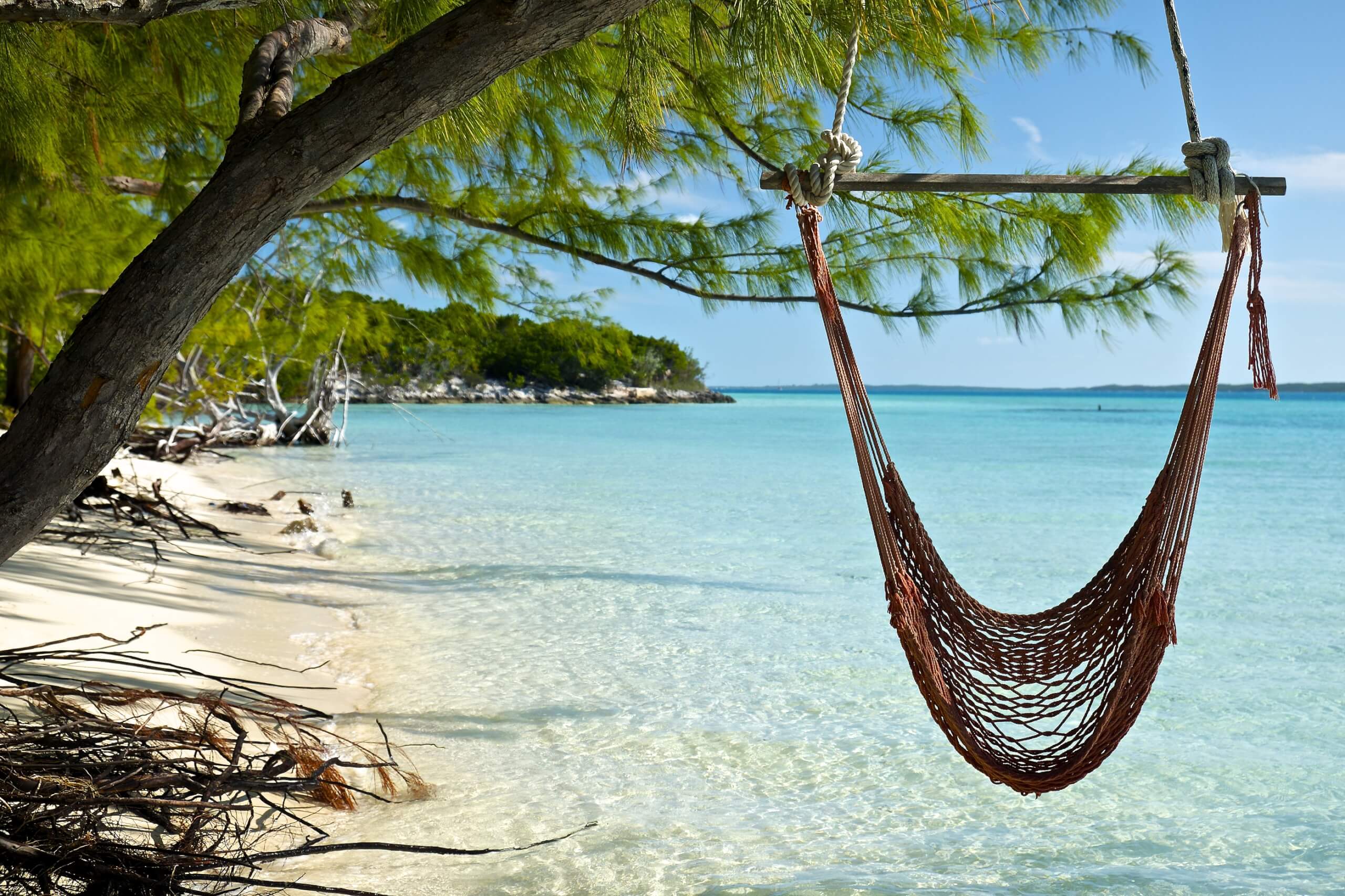 Volleyball Beach, Stocking Island, Exuma, the Bahamas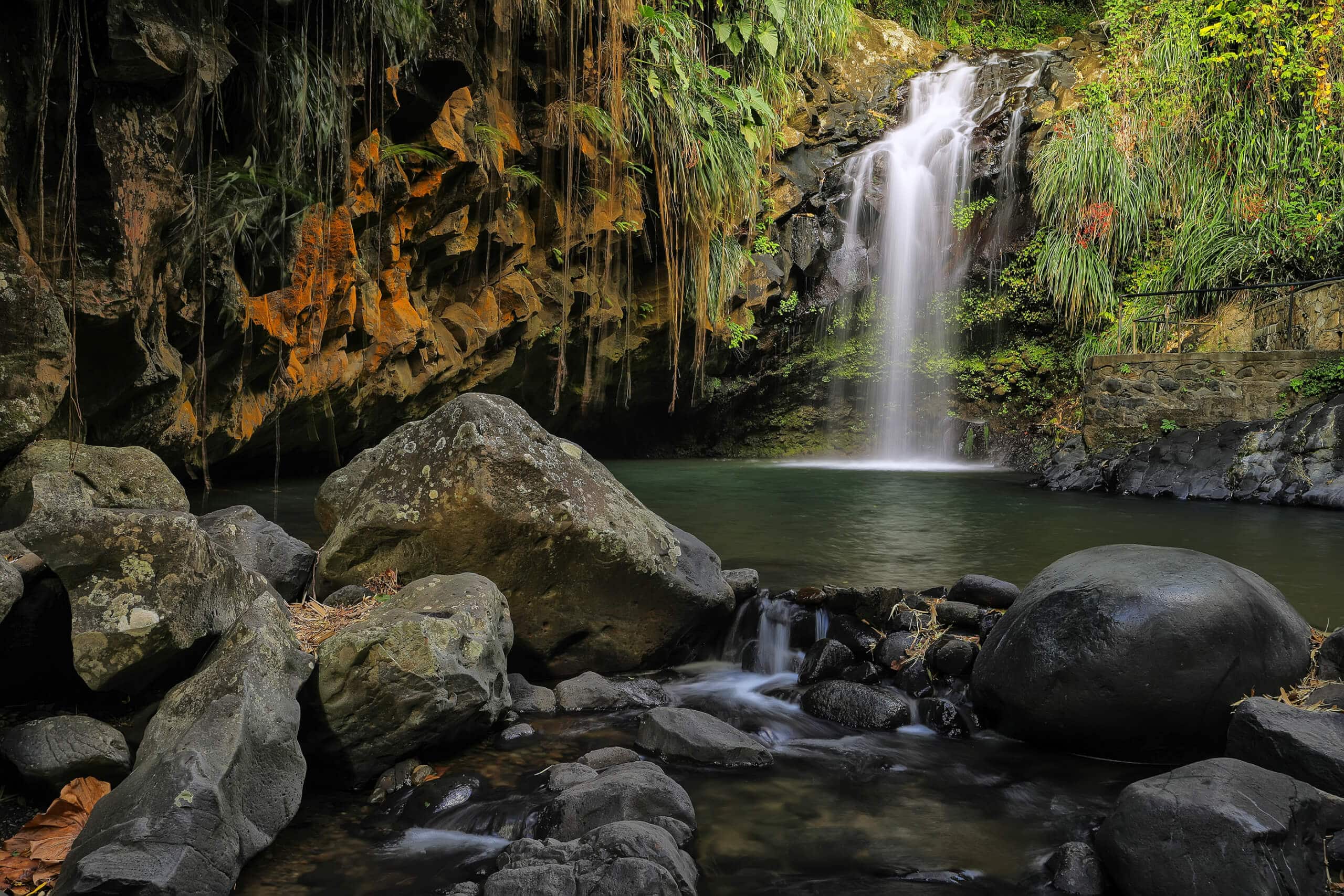 Annandale waterfalls on Grenada Island, Grenada, Caribbean
Caribbean Destinations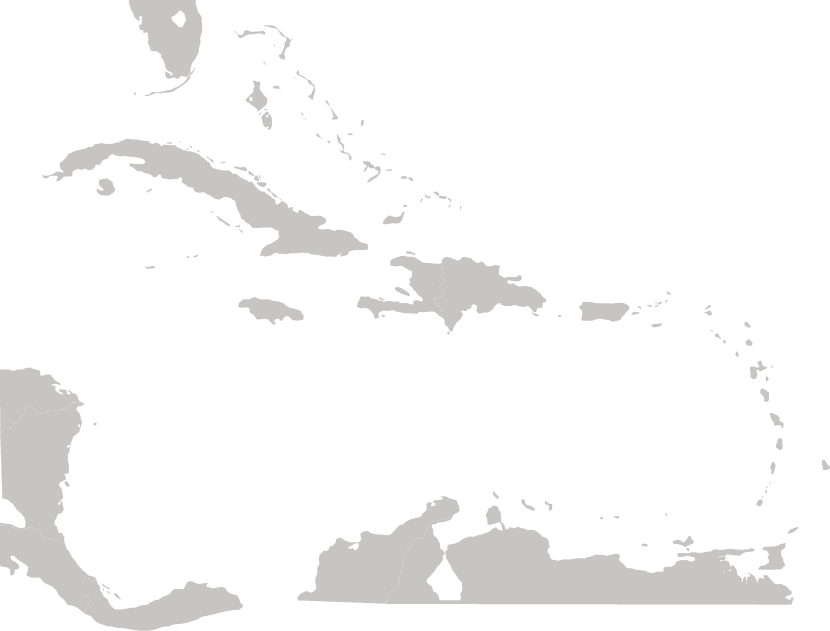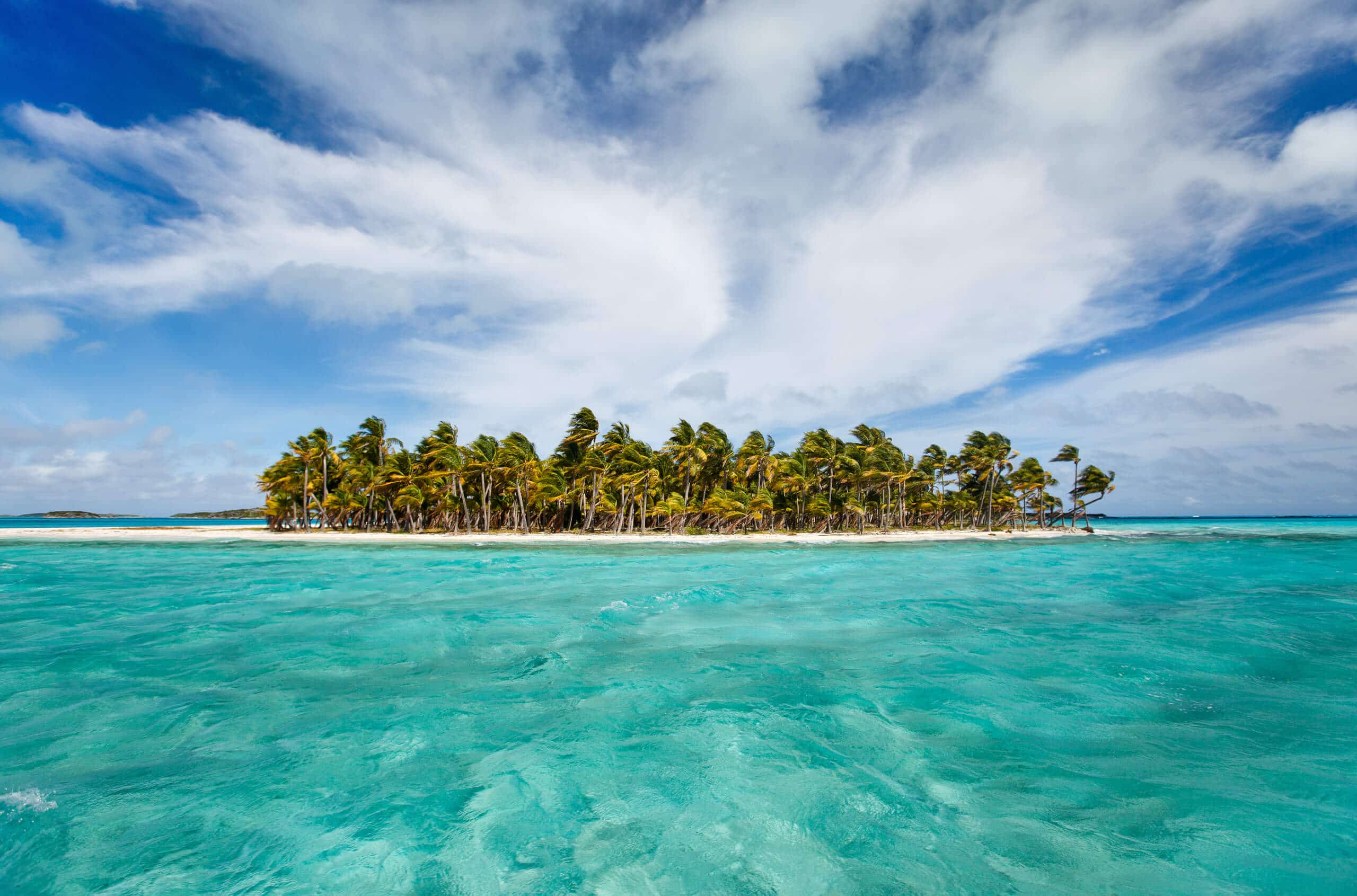 Idyllic Island-Hopping in The Bahamas
Situated just a short cruise from Florida, the Bahamas is an incredibly sought-after destination for charter yachts. The picturesque scenery and infamous beaches make for a laid-back and luxurious charter experience. The area includes three distinctive chains of islands, with each one offering a unique window into island lifestyles, exotic marine life, and world-class diving opportunities.
To the northernmost regions of the Bahamas lie the Abaco Islands – resplendent with distinct histories and breathtaking visuals by way of hidden coves awaiting your exploration.
The central Bahamas, most notably the Berry Islands and New Providence, are saturated with high-life entertainment for you to delight in during your charter in the Caribbean. Take your chances at casinos, dance the night away at nightclubs, and experience a world of flavours with the finest local cuisines.
Further south, in the lower Bahamas, you'll find the Exumas – the charming tropical retreat that offers a secluded sanctuary during your charter across the Caribbean.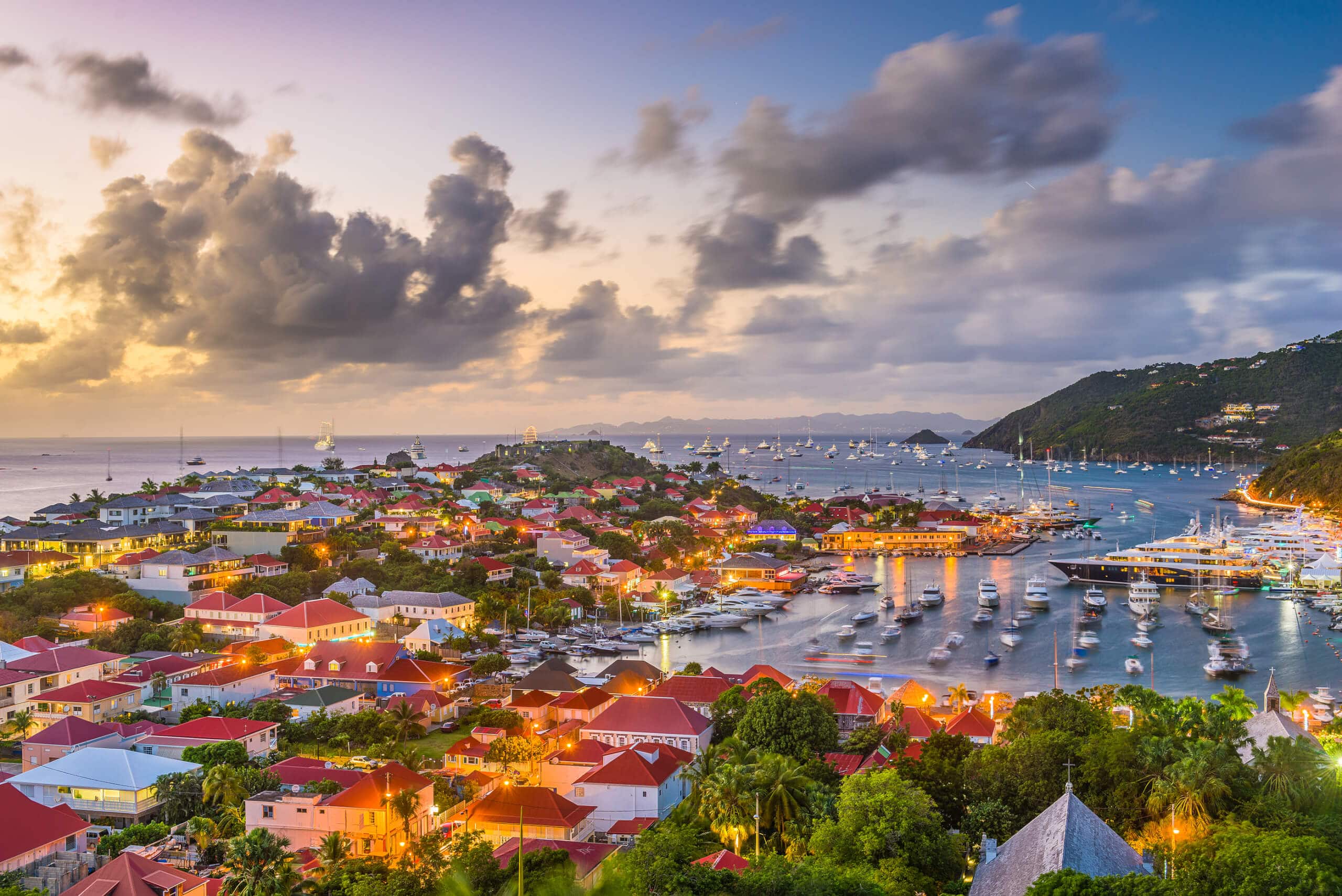 Glitz and Glamour Lie in Wait on St Barths
Allow yourself to be drawn in towards the radiant sea and sun of St Barths. A veritable paradise found on a tiny French island with the perfect combination of adventure and high-class mingling for your Caribbean superyacht charter.
Discover the staggering beauty of Gouverneur and Grand Saline's tranquil beaches surrounded by aquamarine waters, watch the sun hang low in the sky for a sunset sparkling like molten gold, and venture into the depths with the stellar scuba diving opportunities on offer.
Don't let the island's comfortable size fool you: St Barths is one of the Caribbean's most social islands. If you're looking for a New Years' Eve of legend, the spectacular firework celebrations found here allow you to see out your year with a bang of epic proportions.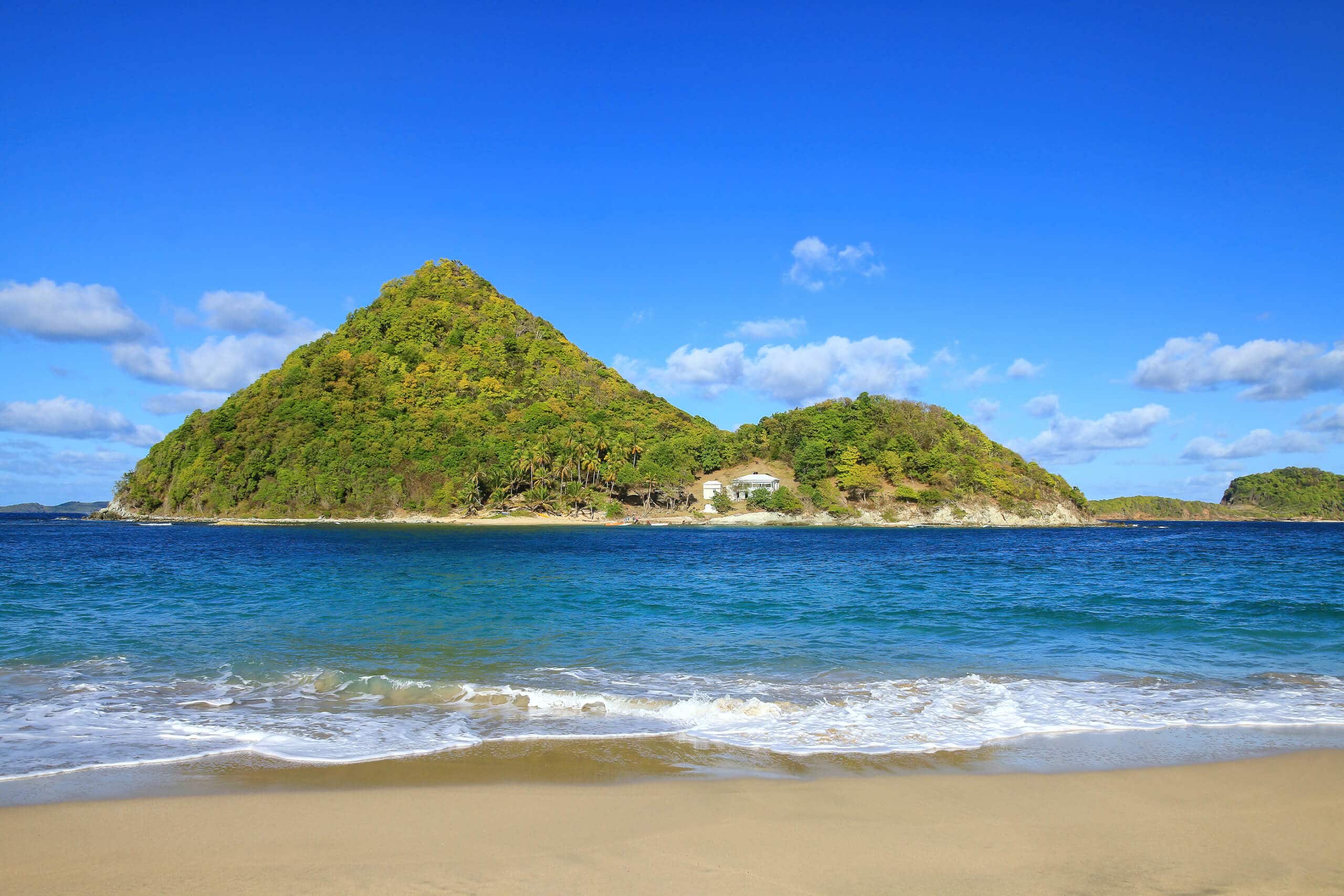 Unearth the Bewitching Windward Islands
The Windward Islands have long been one of the Caribbean's best-kept yachting secrets. A place of legend and almost otherworldly beauty, sandy beaches and exotic plantations that have long since spun fables of pirates on adventures in search of treasure await your exploration.
Discover a new world of spice at the markets in Grenada, rub shoulders with other discerning travellers on Mustique, or simply extend your voyage into a more secluded and quiet anchorage by the private islands scattered across this locale.
These charter destinations promise unique adventures that are guaranteed to inspire. Discover unique wildlife in tropical rainforests, submerge yourself in the Earth's natural history in volcanic craters, or island-hop to where X marks the spot in search of hidden treasures.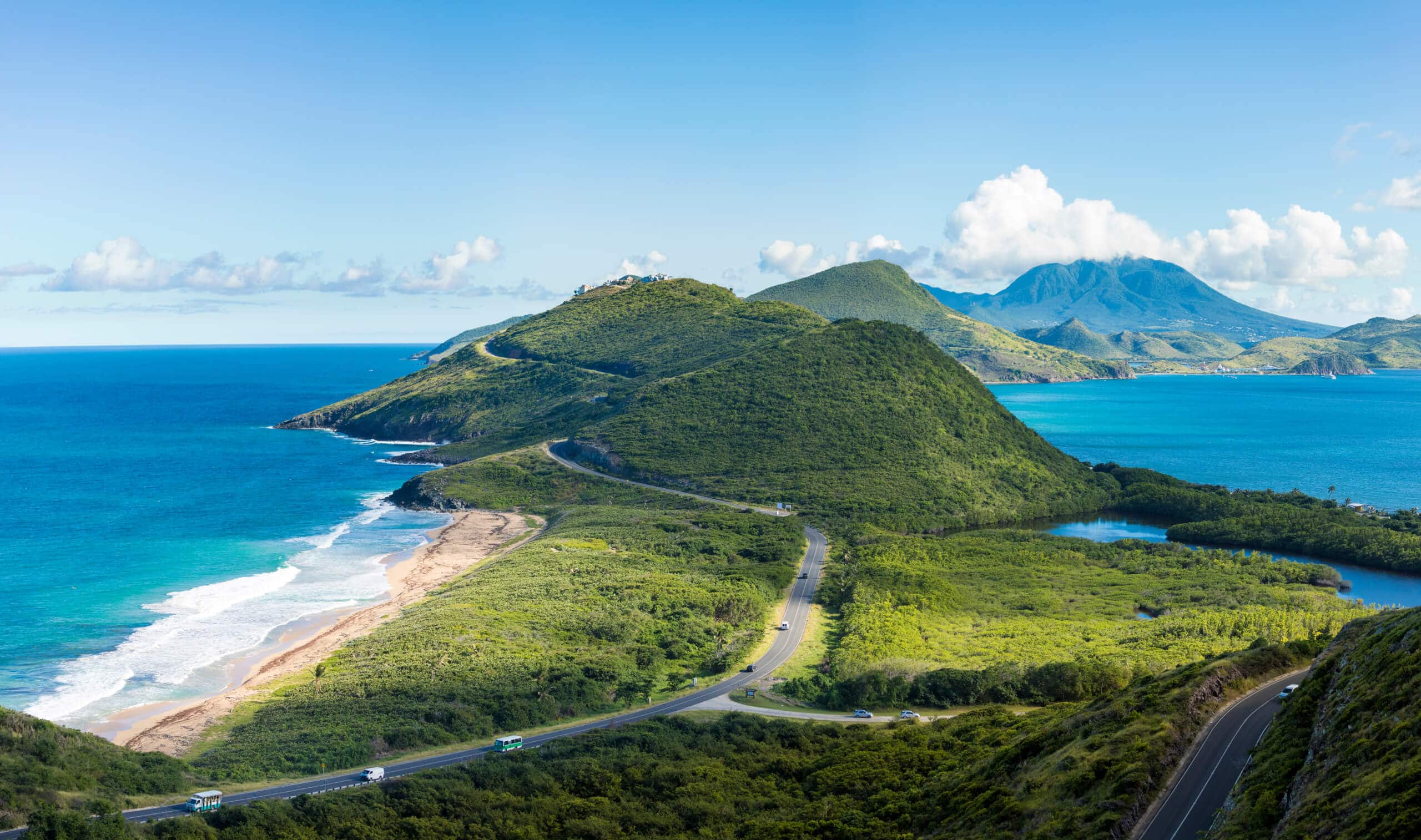 Embark on Your Greater Antilles Sojourn
A location of increasing popularity, this group of islands offer some of the most desirable yacht anchorages on Earth.
Diverse destinations are waiting for you in Cuba, Jamaica, Puerto Rico, Turks and Caicos, the British Virgin Islands, St Lucia, and the Dominican Republic. Perhaps you're the adventurous type looking to uncover stories of pirates and colonial history, or maybe you're in search of luxury entertainment and stunning aquatic nature? Whatever you're searching for, a luxury superyacht charter in the Greater Antilles won't fail to impress.
Caribbean adventures for…
Family & Friends
Learning & Conservation
Exploration & Adventure
Freedom & Serenity
Recreation & Restoration
Unwind in some well-deserved winter sun with your family and friends and enjoy an array of diverse activities suitable to all tastes.
You and your friends can enjoy nights of parties, scintillating live entertainment, fine dining ashore or, during the day, perhaps exciting scuba diving excursions and spa treatments from on-board massage specialists.
Hop around the bountiful Caribbean islands, take captivating private tours to learn about the stunning local wildlife, or simply relax with first-class onboard entertainment for the young ones. Our Caribbean superyacht charters are designed with you in mind.
The world is teeming with enchanting natural wonders, and we take great pride in preserving these for generations to come. In order to act sustainably during our ocean excursions, we put our energy into the conservation of the planet and actively invest in helping our clients learn about what they can do to protect the marine environment. 
If you're interested in the opportunity to learn more about the ecosystems of the ocean, and how we're actively contributing to global ocean conservation projects, you can find out how.
The list of iconic locations for your superyacht charter in the Caribbean is virtually endless. Explore the lush rainforests that carpet the Leeward Islands, discover the rich history and vibrant nightlife of Havana, and witness majestic aquatic life on your spectacular private diving tour of the Caribbean's waters. 
Whether you decide to take a serene stroll on the perfectly pink-sand beaches of Barbados, or you want to touch the clouds on a hike around the volcanic island of Martinique, the very best of the Caribbean is within reach for you to explore on your superyacht charter.
The Caribbean is renowned worldwide for its uniquely beautiful natural beauty. Its dense rainforests are packed with exotic wildlife, crystal clear waters offer a window into striking coral reefs, and the heady mix of culture and nationalities give the region a distinctive flavour.
During your charter, you may wish to open the sails and simply float serenely around the neighbouring tropical islands across the calm, turquoise expanse. Alternatively, if you would prefer your very own private tour of the Caribbean's best-kept secrets, we can arrange this bespoke experience for you.
After a fascinating day of excursions into the rainforest and exploring the depths of an otherworldly marine landscape, you're going to be in need of some R&R. Recuperate and relax with a range of high-end treatments from your onboard masseuse and beauty specialists. Why not sink into true tranquillity with yoga on a private island?
Perhaps your preferences lean toward the exhilarating? Not only can you make the request from our selection of superyachts for an onboard private gym, but we also offer a varied selection of exhilarating excursions and ocean toys for your entertainment.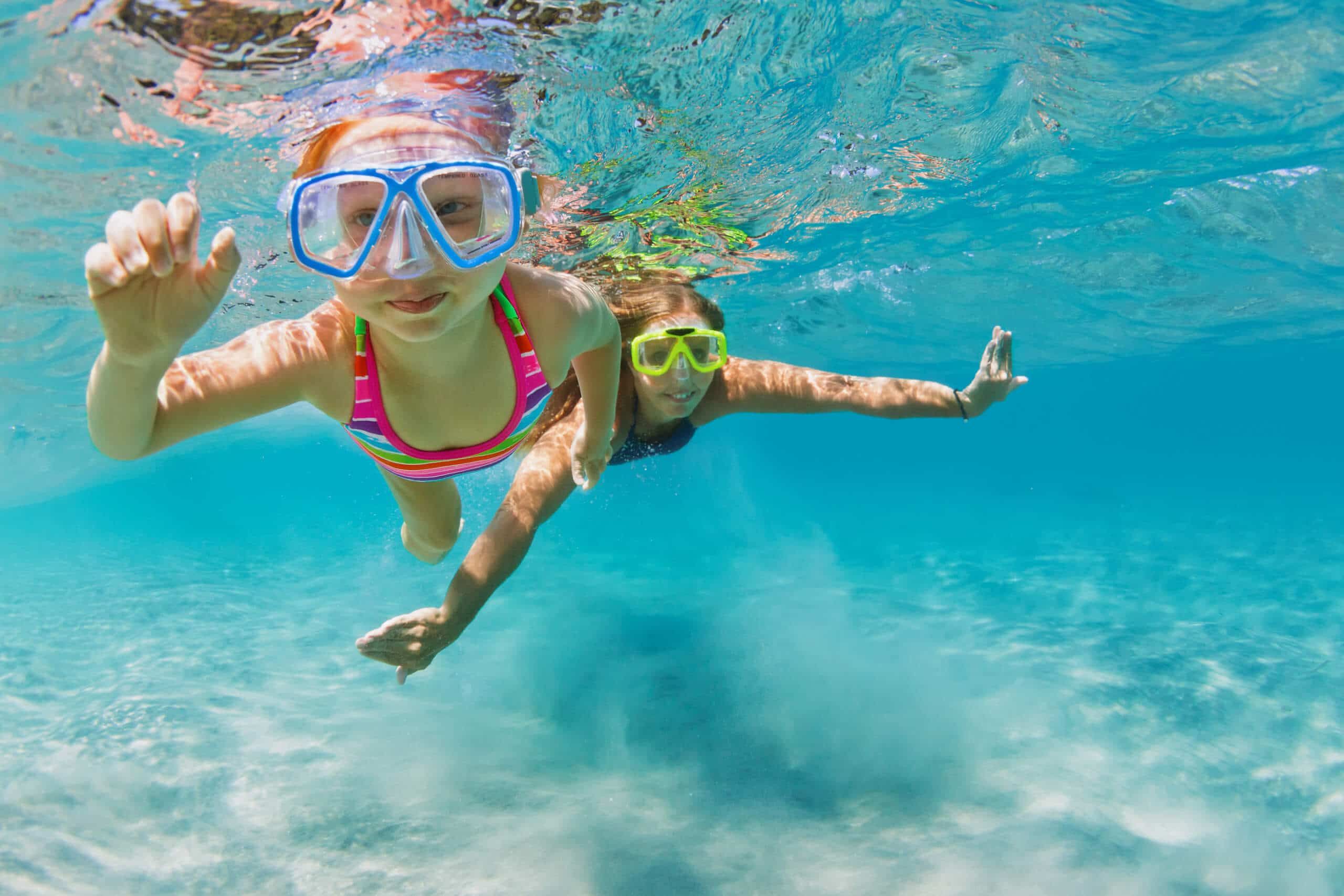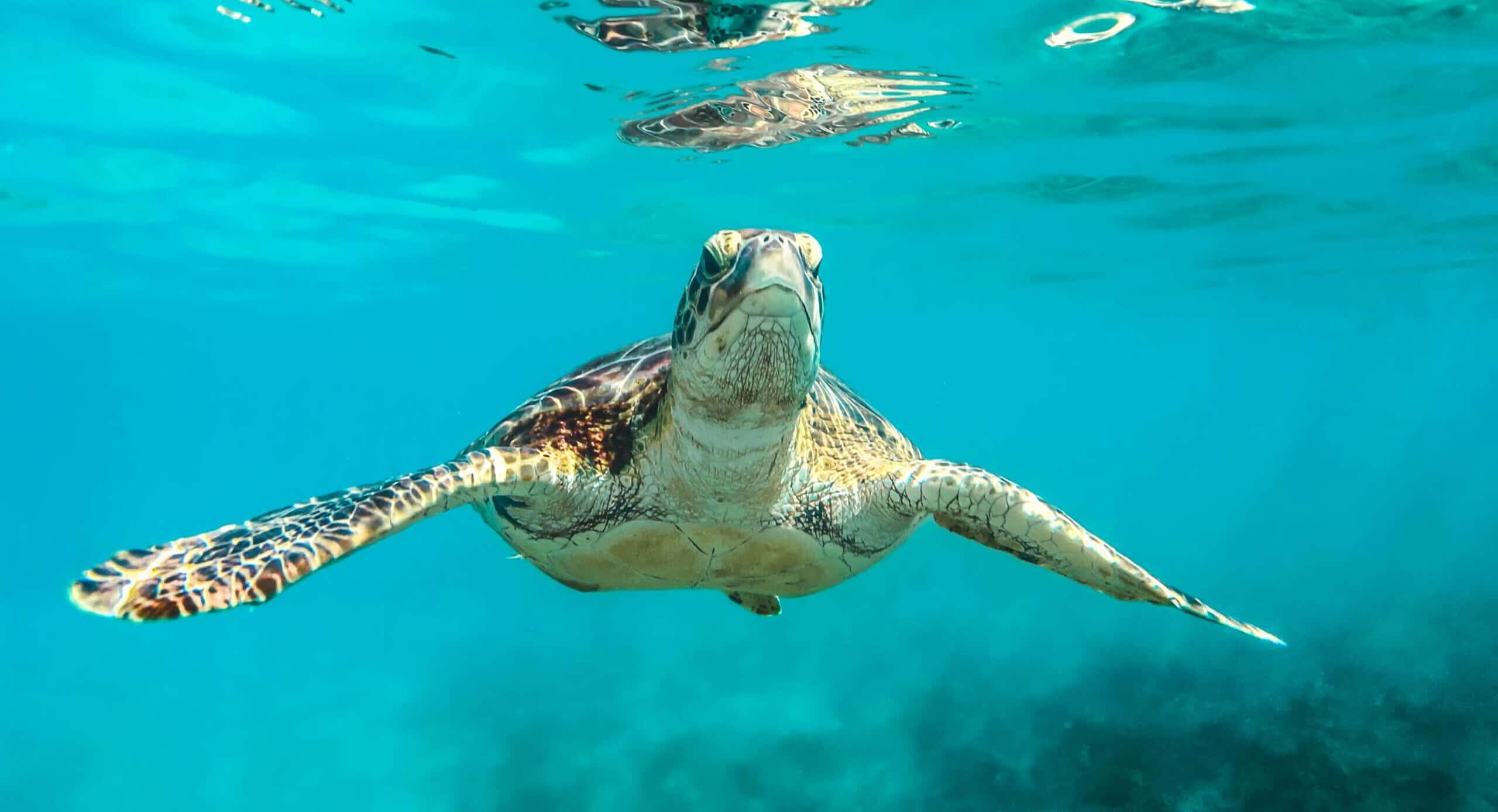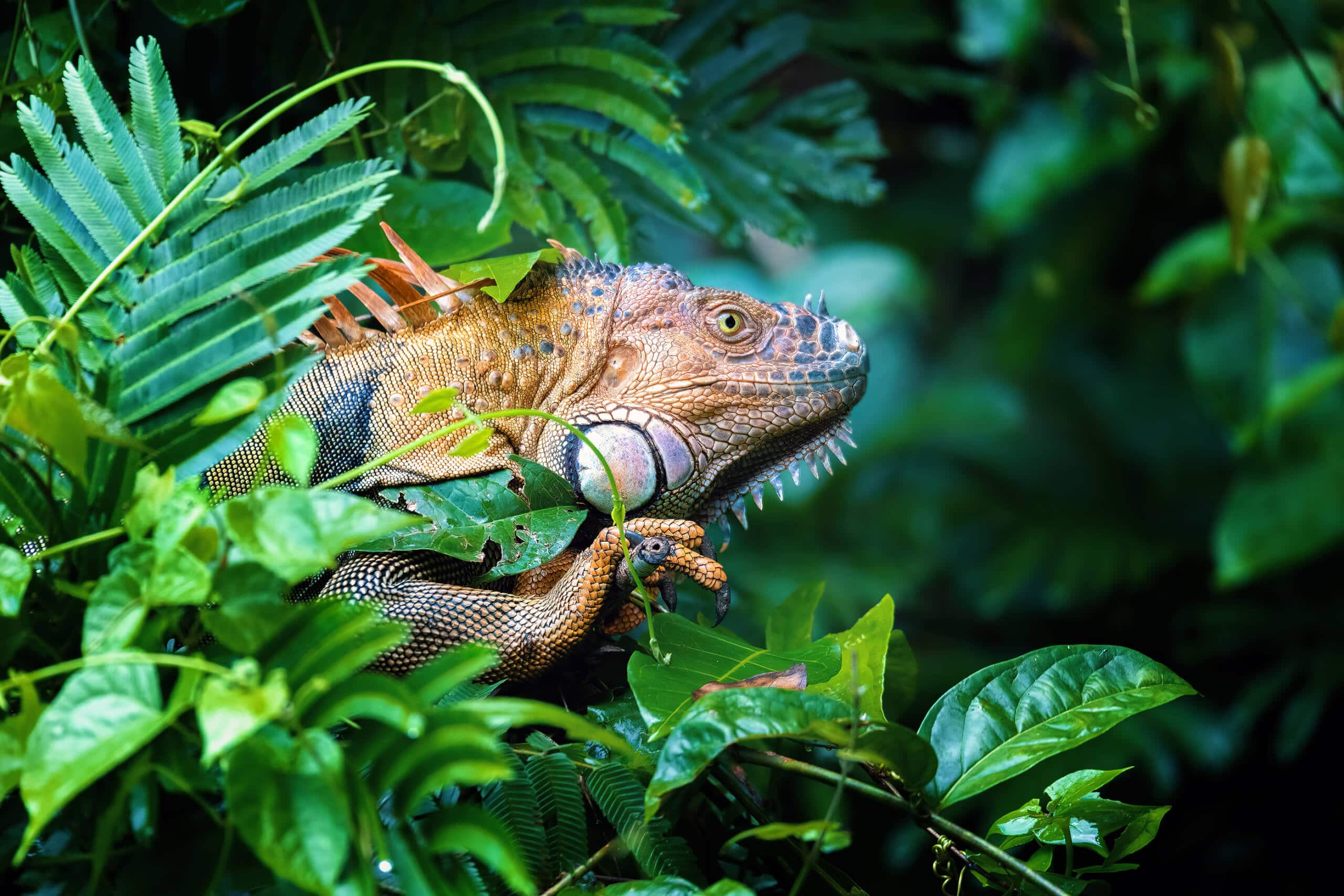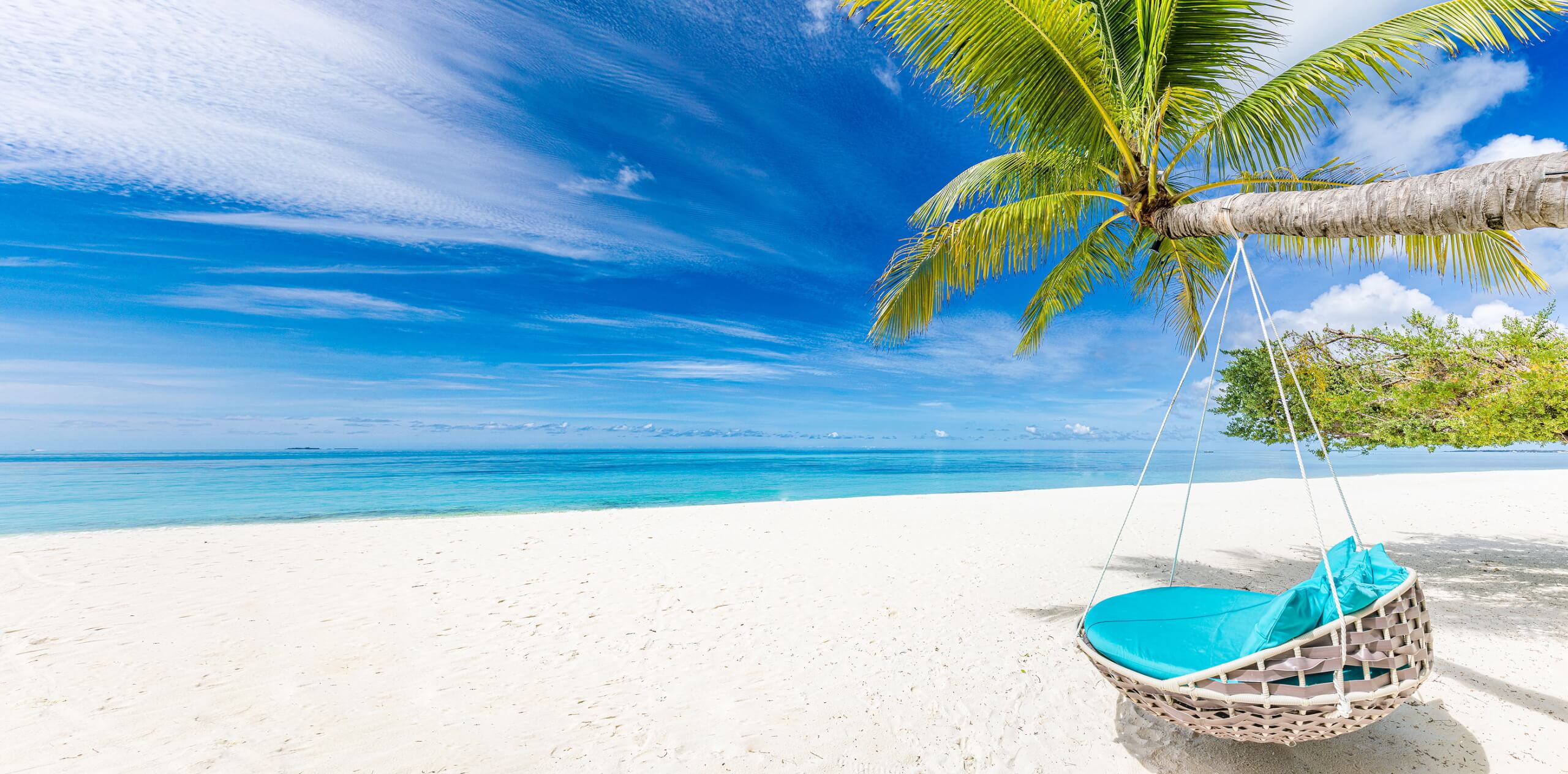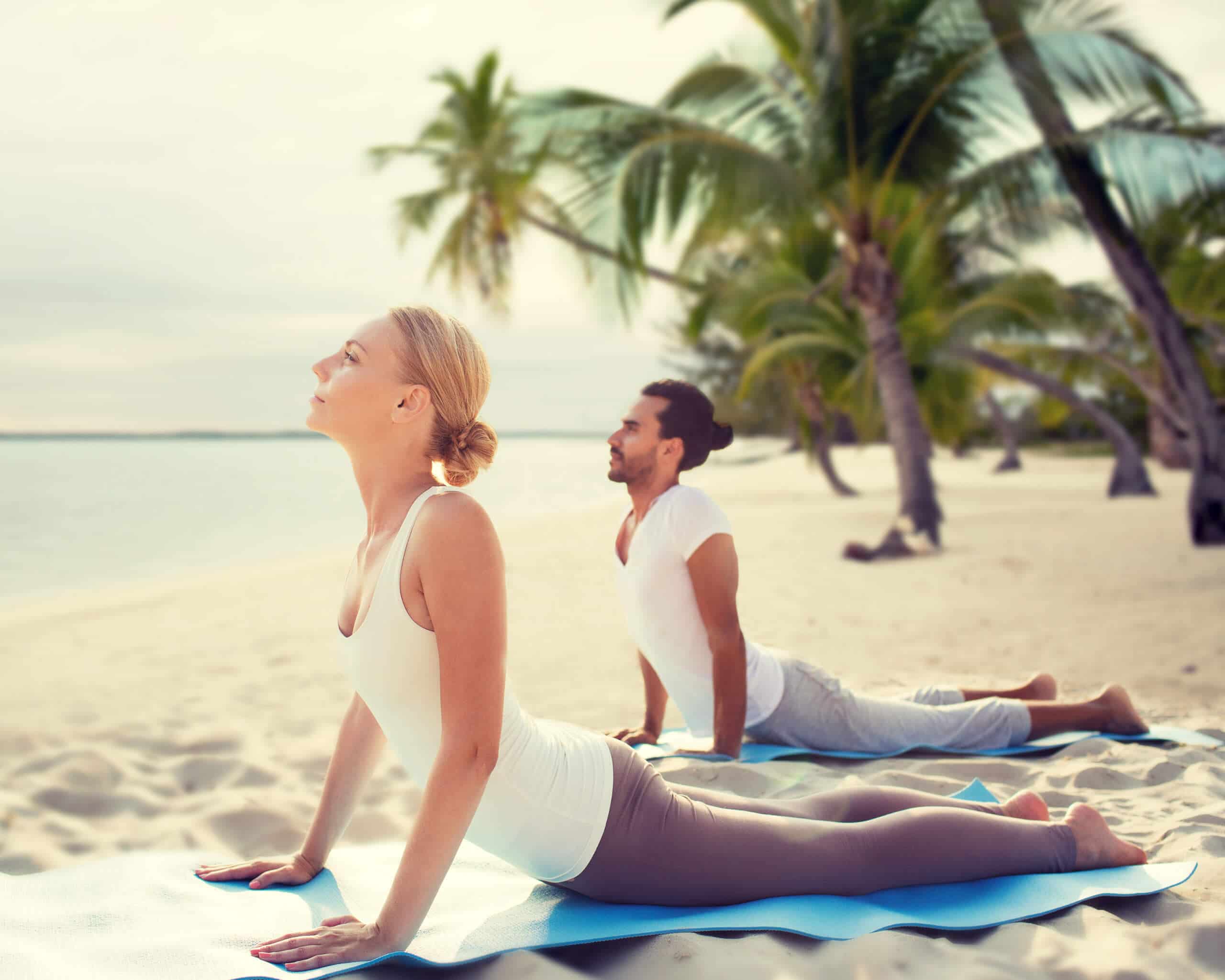 Adventure and Luxury Await With Bespoke Caribbean Yacht Charters
Being tied down by strict itineraries is the opposite of a relaxing holiday, you should be able to do exactly what you want to do during your superyacht charter in the Caribbean. When you choose Yomira we bring 50 years of luxury yachting experience to curate a genuinely bespoke charter of the finest calibre.
Yomira will work alongside you to share our love of life on the ocean and design unforgettable yachting vacations.
Unlock the best of the Caribbean with Yomira
Choose a Superyacht
Summer
Winter
All