We offer a bespoke and genuinely personal approach to the superyacht experience
Yomira – 'Your Ocean' derived from ancient Sanskrit.
We founded Yomira to offer you more than simply chartering a beautiful yacht with a supremely capable crew.
Through Yomira, your entire superyacht experience is at the very centre of how we operate. Between us we have been immersed in superyacht brokerage for almost half a century, which has given us the knowledge and connections to offer an unrivalled service, more comprehensive and personal; it has also convinced us of our responsibility for the stewardship of our world and our oceans.
We give you exclusive access to life-changing itineraries on superyachts and off-the-beaten-path ocean adventures, designed uniquely for you by people who genuinely care.
So, for all explorers and pioneers, culturally curious travellers, families and friends in search of the extraordinary, get in touch – your ocean is waiting.
Two Founders With A Shared Vision to create genuine, long-lasting relationships with superyacht experiences at their heart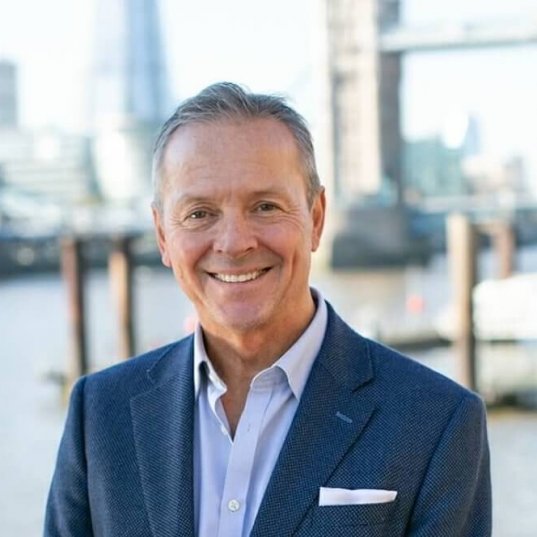 Neil Hornsby
Neil caught the yachting bug in his early 20s when he made his way out to Sardinia to race at the Swan World Regatta, armed only with a book of yachting terms. By the time he returned home a year later, he had crewed his way from the Mediterranean to the Caribbean and back again, and become irredeemably addicted to the freedom and tranquillity of life on the ocean.
After graduating in Business and a stint in insurance in the City, Neil began his professional yachting career as a broker in 1989 before going on to head up the charter teams of some of the industry's leading yachting companies.  During this time Neil has acquired an unparalleled understanding of the luxury superyacht world.
Over the years, he has seen the yachting industry grow from niche pursuit to global powerhouse, and through Yomira, hopes to help evolve it to the next level, offering those who share his passion an exceptional level of service, a peerless selection of vessels, and a breath-taking array of truly transformative experiences.
Neil spends his time on dry land between Yomira's London head office and his home in the Sussex countryside.
Amanda Armstrong
The daughter of a Naval Officer, Amanda has always lived close to the sea so her love and respect of the ocean is inevitable. Her entry to the world of superyachts came in 2000, just as the industry was evolving at breakneck pace, so she was able to quickly hone her diplomacy skills as a charter manager before becoming a broker.  She has since developed an exceptionally broad and in-depth understanding of client requirements and how to precisely deliver the level of service they expect.
As a key member of the international MYBA Charter Committee, Amanda has an excellent handle on developments within the industry and also a finger on the pulse of charter on a global scale.
Amanda co-founded Yomira to share the pleasures of superyachting with a wider audience, to transport individuals and families into the extraordinary and unforgettable experience of life at sea.
If there is any time left over in the day, Amanda loves playing field hockey and has been known to serve a mean ace shot in tennis.
Making the entire journey less complex, more interactive, transparent and more rewarding
How it Works
Your time is precious. At Yomira, we make sure it isn't wasted. At the start of our relationship, we will consult with you in depth to ensure we fully understand your needs and desires so we can suggest the perfect yacht, crew and experience programme to meet them. Every Yomira charter is curated just for you in collaboration with the crew and our network of hand-picked service providers around the world.
The signature experiences featured on this site are developed from years of knowing what our clients love the most about their time at sea. The great joy of yachting is, of course, spontaneity and every Yomira itinerary gives you the freedom to live in the moment. We hope you'll find inspiration in these suggestions – a taster of what can be achieved during your time on board.
As well as tailor-making the perfect itinerary, we ensure that we find you the yacht best suited to it. We have full access to the entire global fleet of superyachts and deploy cutting-edge tech to track them 24/7 around the world to cherry-pick the finest – ensuring that every aspect of the charter is delivered with proper, personal-touch service that keeps you coming back.
We are proud to be members of MYBA, the Worldwide Yachting Association – the internationally renowned professional organisation that empowers its members to achieve the highest ethical and technical standards, and ensure they are always up to date with international regulations.
To begin planning your charter experience – or if you simply want to chat about what Yomira can do for you – just get in touch.
Superyacht charter demands the highest level of expertise and attention to the smallest detail
The Detail
Most yachts we charter operate on 'MYBA Terms', where the published rate includes the charter of the vessel and basic consumable stores; the crew's wages and food; the insurance of the vessel and crew. It also includes commission for our services as your broker and charter designer. All other operating expenses are charged additionally and an advance (normally referred to as the 'APA') will be asked to cover these. We can also offer a number of all-inclusive charter packages, which we'll be happy to discuss with you.
Charters during the high season (July/August, Christmas/New Year and Festivals) normally attract a higher rate than low season periods.
Most charters are booked under the MYBA Charter Agreement. We will usually require a 50% deposit to secure your yacht, with the balance of hire together with any taxes, delivery charges if applicable and other shore side expenses payable up to five weeks before boarding. Charters within UK and EU territorial waters are subject to VAT; other local taxes may apply elsewhere. We will confirm the prevailing rates depending on your chosen itinerary and can also arrange cancellation and charterer's liability insurance for extra peace of mind.
To enrich the charter experience, we draw on the services of a variety of carefully curated suppliers and on-shore service providers. We will notify you in advance of any additional costs these might entail, and will always strive to negotiate the most favourable terms wherever possible.
Full terms and conditions are available from the Yomira team.
Trusted so you know you are in safe hands
Travel & COVID-19
The Covid-19 pandemic has of course had a tremendous impact on people's desire and ability to travel.
At Yomira, the safety and peace of mind of our clients is paramount. We closely follow all current guidance and are in constant communication with our global partners to ensure compliance with the latest travel advice.
Throughout the charter fleet, yachts are adhering to the most stringent protocols to ensure cleanliness and security. Further reassurance can be provided by way of industry addenda to the Charter Agreement should the pandemic necessitate the postponement or cancellation of your charter.
We put our energy where our heart is, supporting carbon neutrality
Your Ocean
On the ocean, we see first-hand the effects of human activity on the environment. Yomira is determined to make it easier for our clients to reduce their carbon footprint and contribute to eco and sustainability-driven initiatives. We can offset carbon emissions from your fuel consumption; connect you to ocean-preservation projects in parts of the world where you are cruising; and even provide onboard conservation specialists and marine biologists to help you learn more about the ocean.
We closely follow developments in sustainable yacht construction, and will be happy to keep you informed about vessels built and fitted with the latest eco technology – watch this space!
Everything about the yacht met our expectations and surpassed them. Our guests were delighted, amazed and completely content every day. We could not have asked for a better holiday!

Charter client, 40m motor yacht
The Next Step of Your Experience