Mediterranean Superyacht Charter
Luxury Yacht Charters in the Mediterranean
Muse for poets, sculptors, and artists past and present, and hailed as the centre of the world by the ancient Romans, the rich palette of the Mediterranean is experienced no better than on your very own private superyacht charter.
As a veritable honeypot of diverse cultures, rich histories, and delectable cuisines, the Mediterranean is host to world-renowned destinations that are certain to quench your thirst for adventure, relaxation, and glamour.
Venture to the azure seas of the stunning Greek islands, hop across the untouched coves and inlets along Croatia's Dalmatian Coast or experience the vibrant lifestyle of the French Riviera. Hiring your very own luxury superyacht in the Mediterranean allows for a flexible and tailor-made experience throughout the area.
With Yomira, you will secure exclusive access to the world's most advanced superyachts, each equipped with cutting edge technology. From exploratory voyages, to the lap of luxury, we ensure your bespoke superyacht charter in the Mediterranean meets your every need.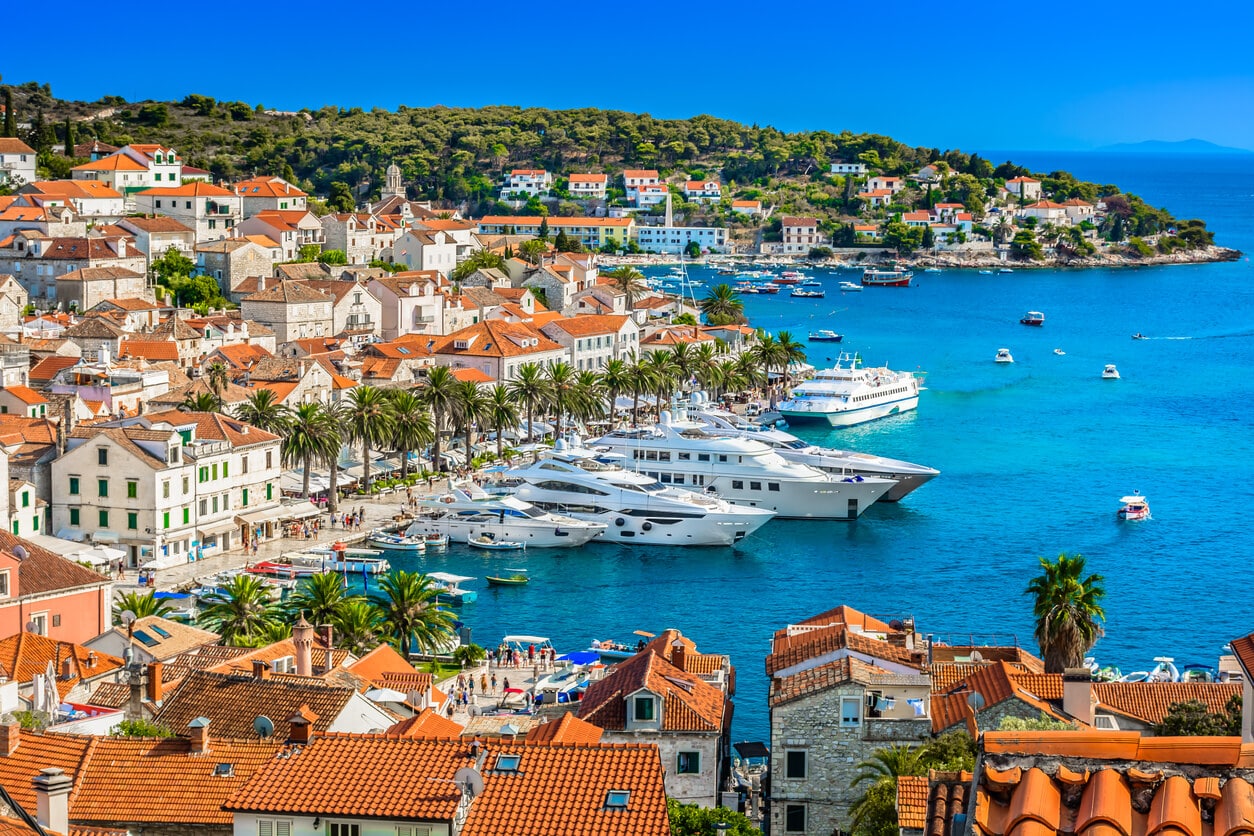 The town of Hvar in Southern Croatia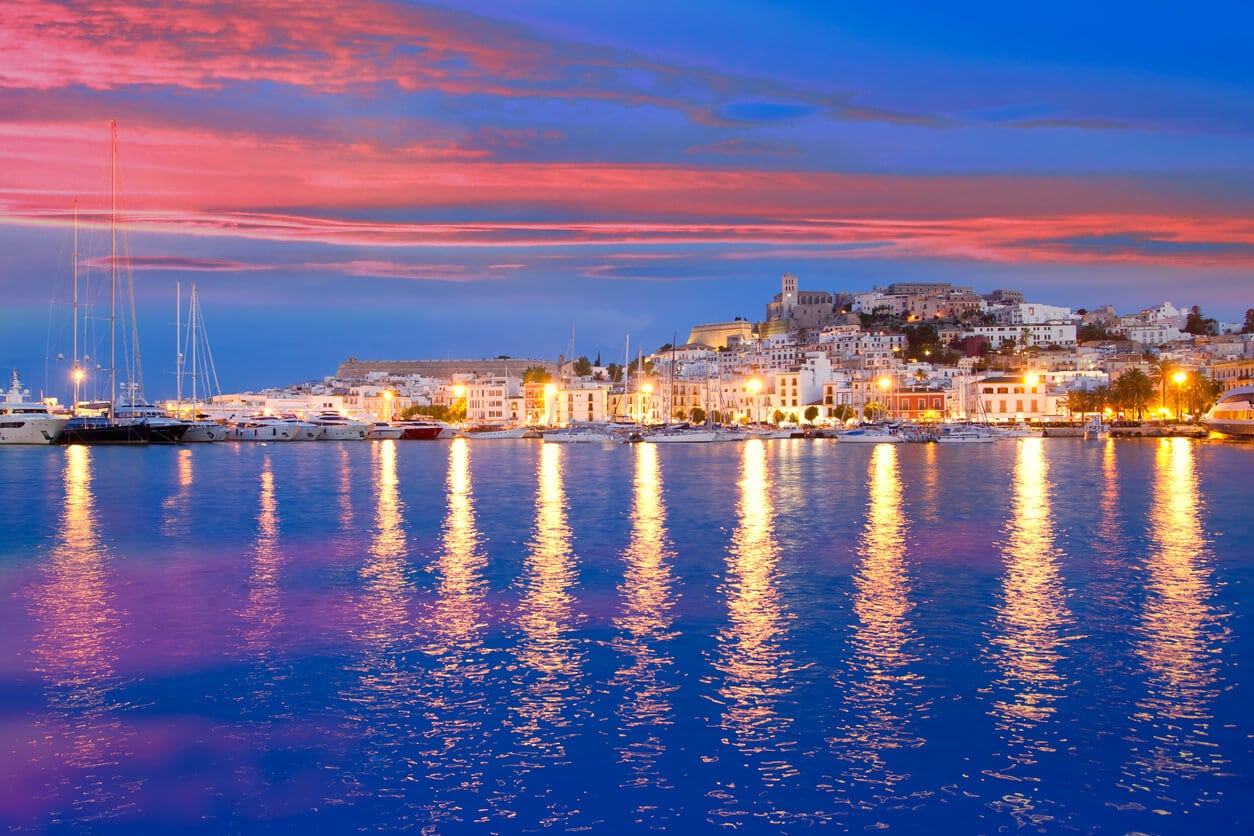 Eivissa Town on the islands of Ibiza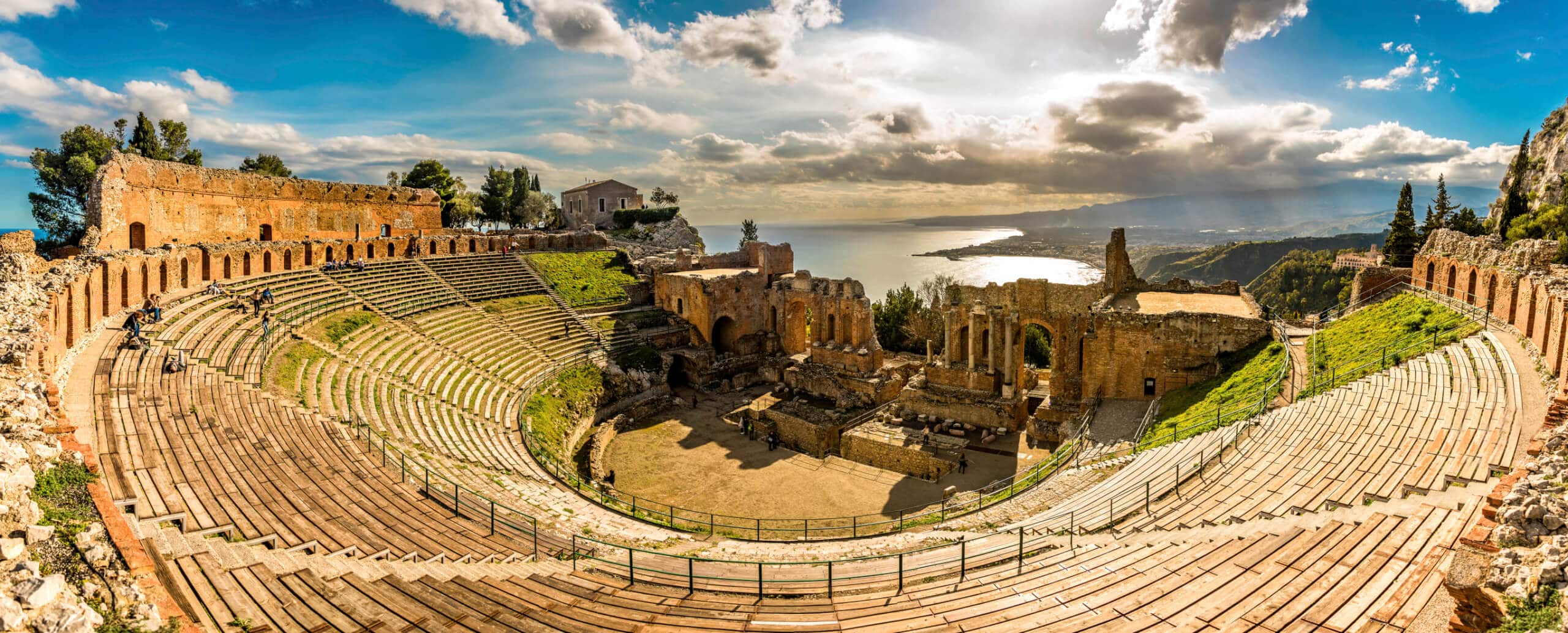 The Ancient threatre in Sicily, an impressive monument overlooking Mount Etna and the Mediterranean Sea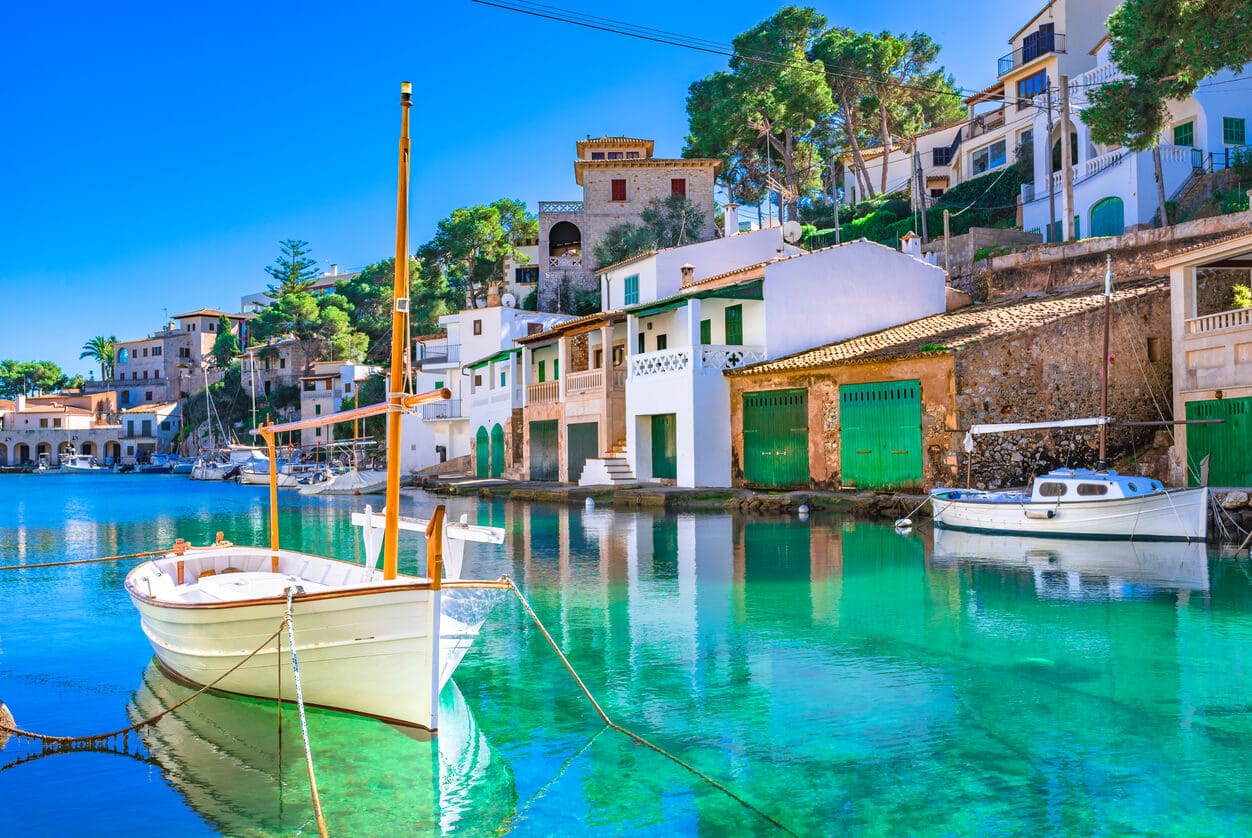 The Best Times for Mediterranean Charter Yacht Vacations
The perfect time to make the most of your luxury yacht charter in the Mediterranean is between May and October – with the height of the yachting season being in July and August. Although these are the peak times, your charter with Yomira will ensure that you easily avoid the onshore tourists while afloat.
During the summer months, the climate is usually wonderful, with gentle winds and calm, azure seas, simply inviting you to take a dip.
You may also like to consider a yacht charter in the Mediterranean during the shoulder seasons of April to May, and September to October. These choice periods generally see quieter areas, often lower charter rates, and equally beautiful weather – meaning there is ample opportunity to enjoy any local, or areas further afield, with a greater choice of berths and anchorages during your voyage.
Mediterranean Destinations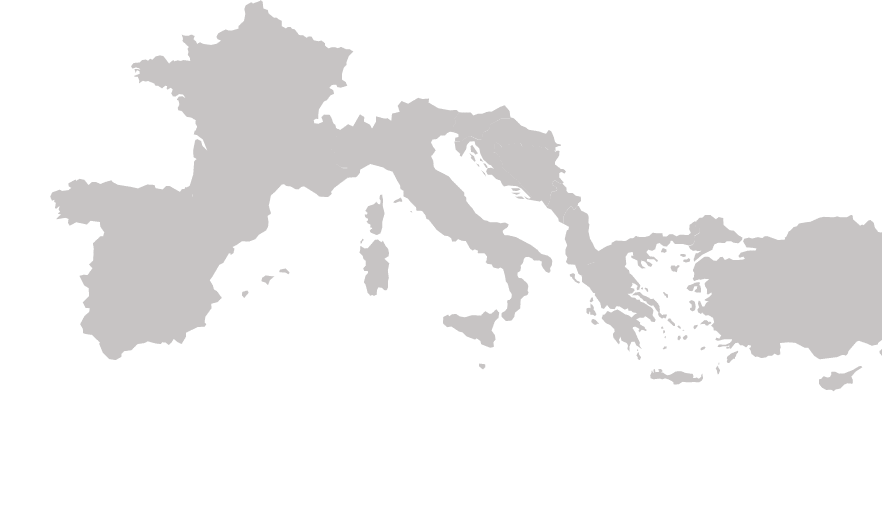 Mediterranean adventures for…
FAMILY & FRIENDS
CULTURE & GASTRONOMY
LEARNING & CONSERVATION
RECREATION & RESTORATION
FREEDOM & SECURITY
Quality time with your family and friends is of utmost importance, which is why the potential is limitless when it comes to your bespoke luxury yacht charter.
Are you planning to cruise around the Mediterranean with friends in search of adventure or a more refined experience? Enjoy nights of parties, scintillating live entertainment or fine dining ashore, or, during the day, perhaps scuba diving or spa treatments from on-board massage specialists.
If you would you prefer to relax and unwind with your family, there is always a fantastic array of activities on hand.  From luxury excursions and private tours, to entertainment for the kids, there's an abundance of inspiration on offer during your yacht charter in the Mediterranean.
Food and culture go hand-in-hand, and the Mediterranean is hailed as one of the culinary centres of the world. With such a diverse range of cultures, it only makes sense that there's an abundance of options available when it comes to food.
From French culinarians designing gastronomic marvels, proud Italians mastering hidden depths of flavour, and Greeks proudly offering ancestral-style cuisine, the Mediterranean truly has a world of flavour with perfectly paired wines waiting for you to explore.
We treasure the world we live in, and we love the natural beauty on offer around the globe. This is why we're proud of the efforts we invest in the conservation of our planet. We put our energy where our hearts are, actively engaging with ocean sustainability to protect the marine environment. We are proud to give our clients the opportunity to learn about the ocean's ecosystems and how we are actively contributing to conservation projects.
If you're in need of some well-needed R&R, we've got your back. Recuperate after a long day of adventuring through ancient ruins and tourist hotspots with a well-needed massage from our onboard massage specialists and follow it up with a private yoga session on a secluded private island. Yoga has never felt so good, especially with the accompaniment of ocean waves by your side.
Looking for something to get your adrenaline going? We also have a fantastic range of exhilarating sports activities available – from cycling tours and the very latest on board water toys, to simply making the best of an onboard gym. Anything is possible with your yacht charter in the Mediterranean.
Today, the azure waters of the Mediterranean are renowned for sailing across the globe, with unique natural beauty in every locale, a rich cultural heritage, passionate lifestyles, and glamour. During your yacht charter, enjoy your free time by exploring the gorgeous locales on your very own private tours. If you're looking for something more exploratory, choose from a range of luxury 'once in a lifetime' opportunities.
Do you simply wish to cruise and admire the ocean? By just hoisting the sails and switching off the engine, you can begin floating guilt-free among the stunning ocean life of the Mediterranean. This can be all you need to enjoy the humble things in life.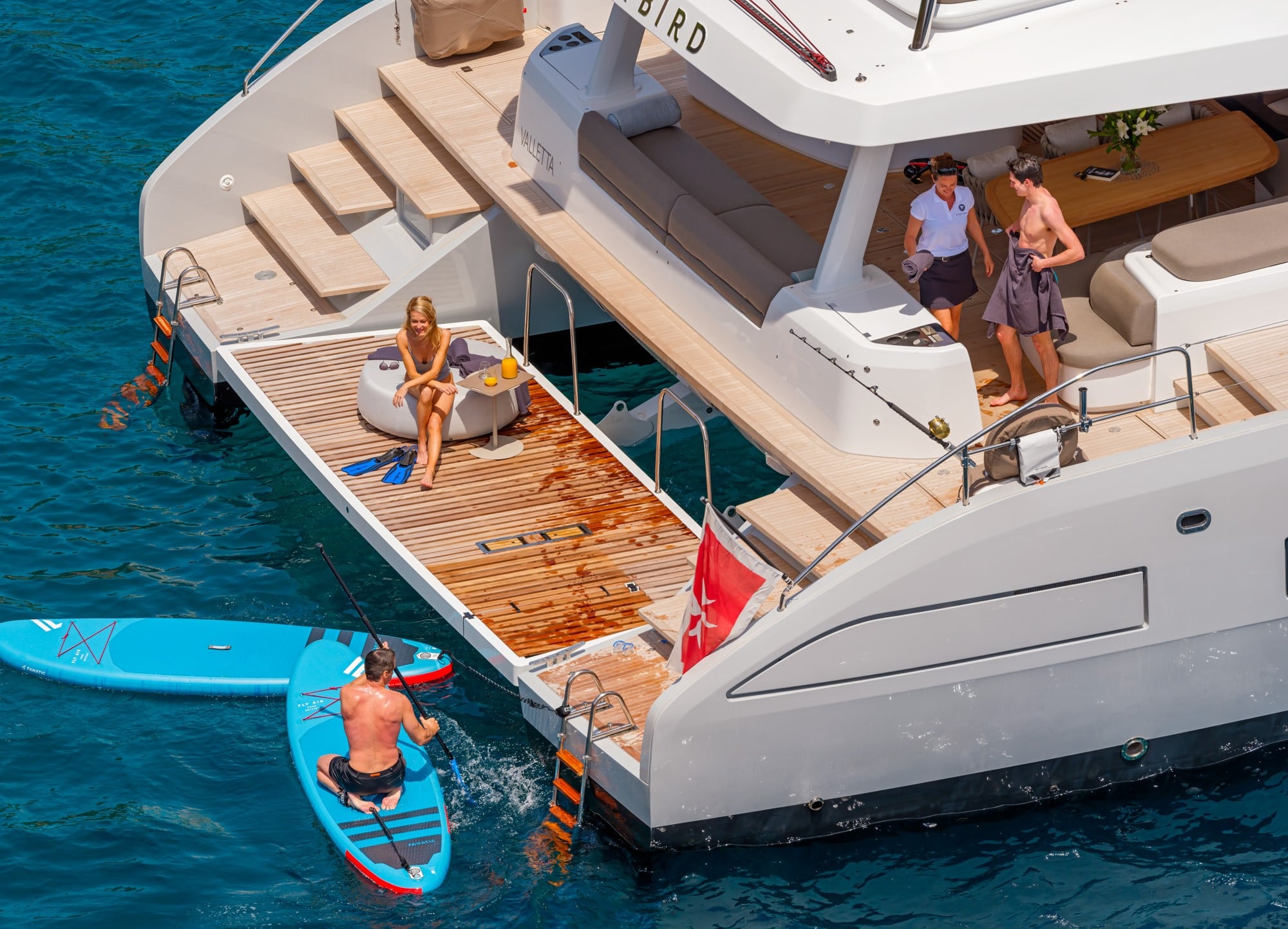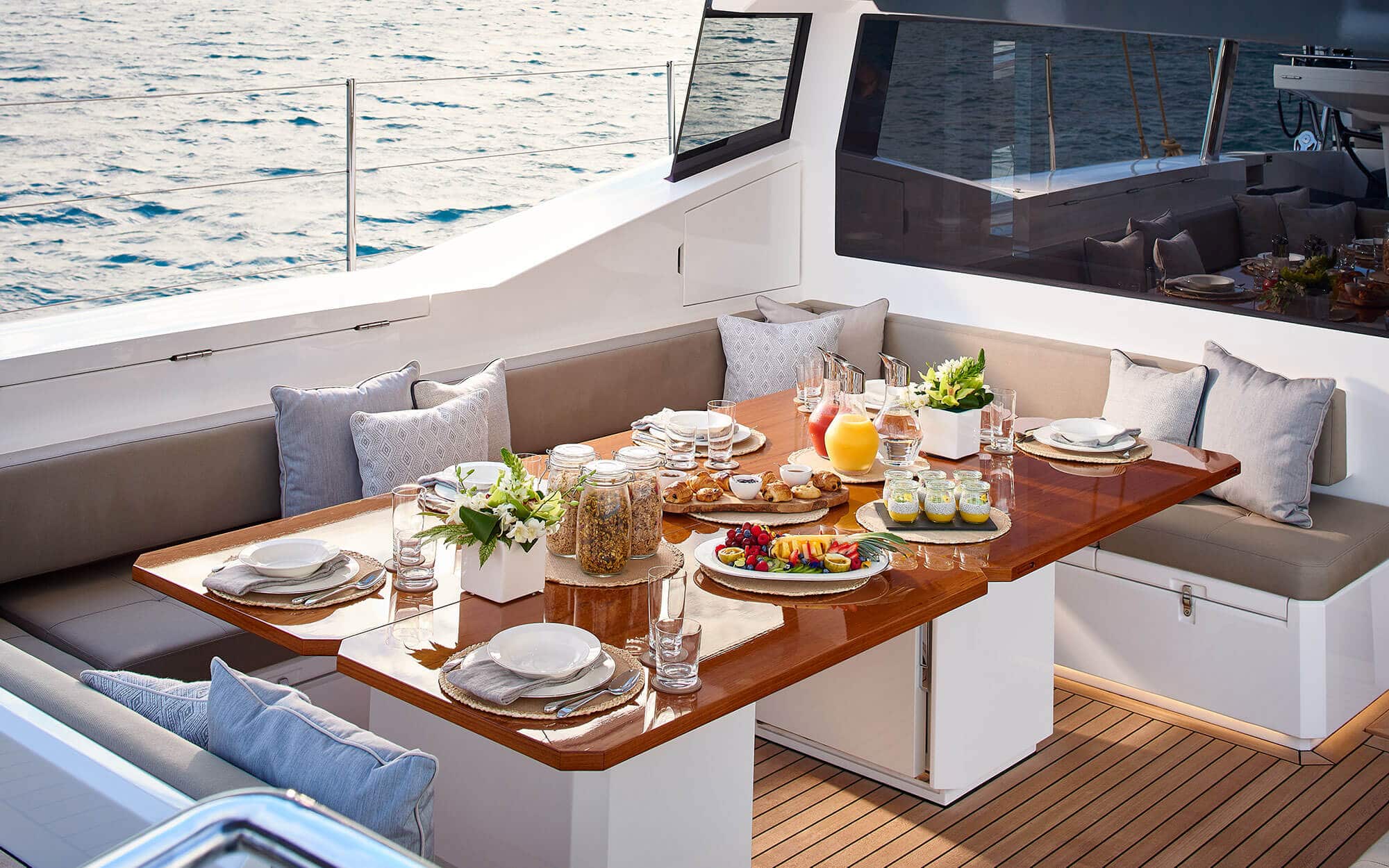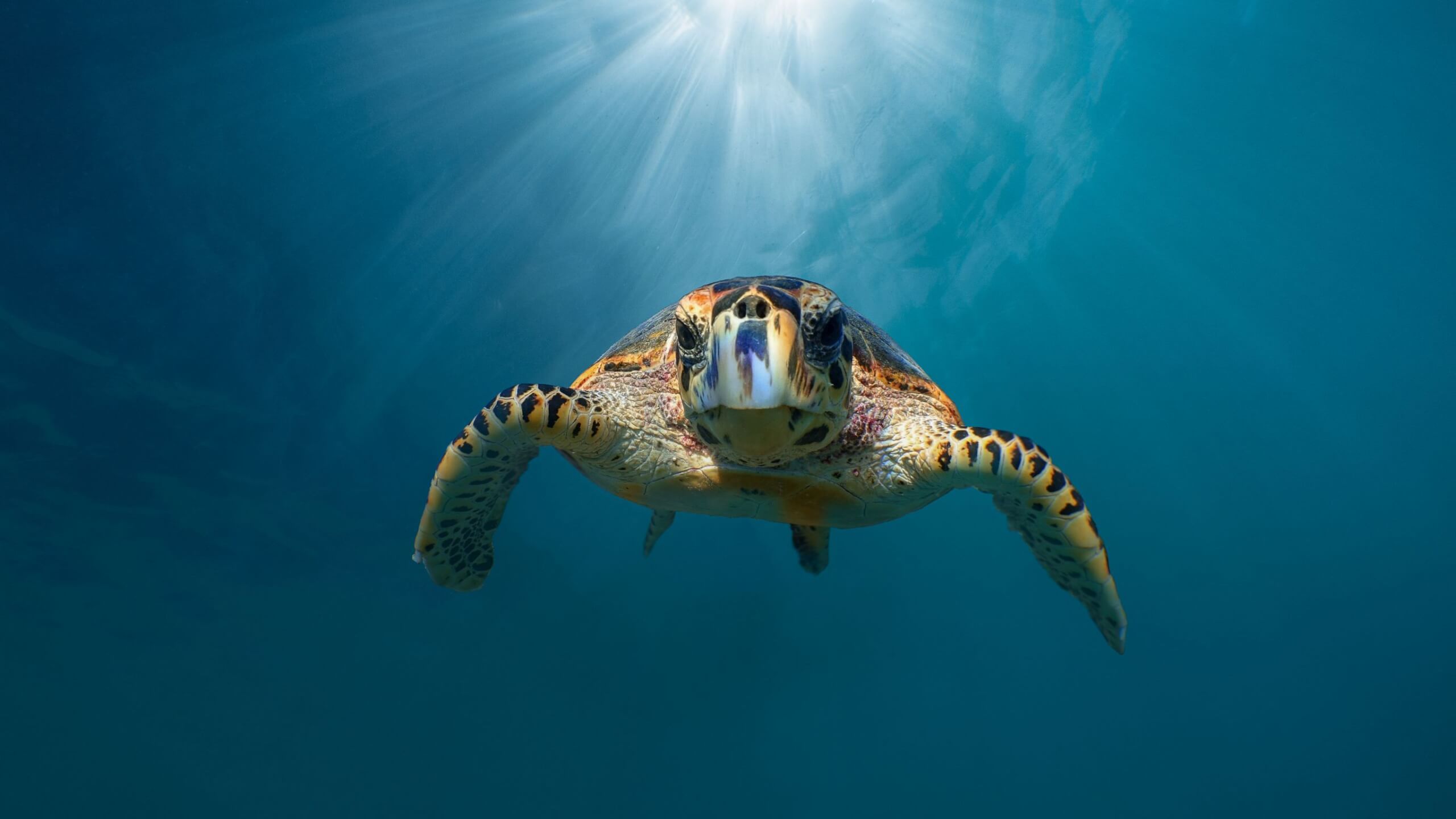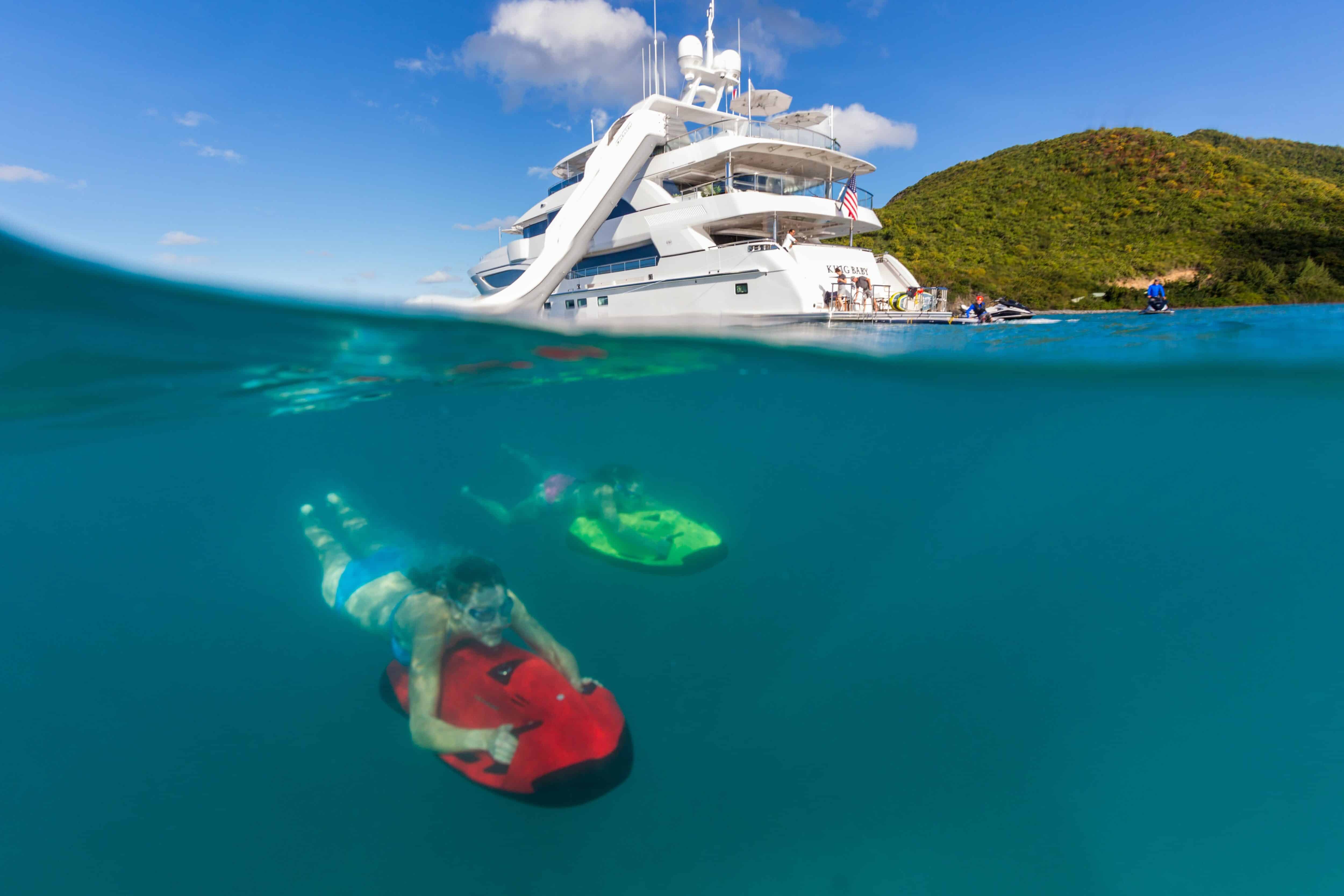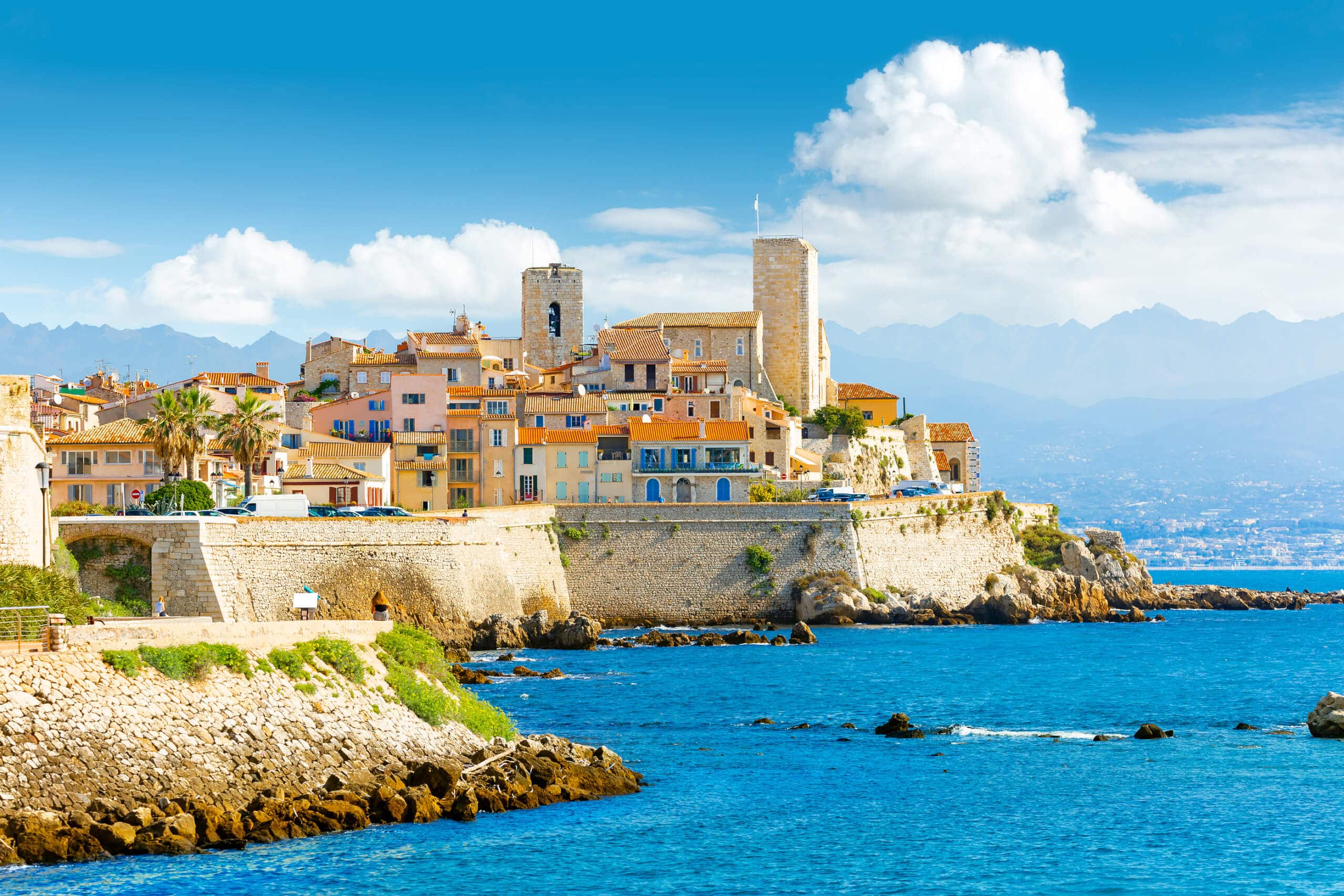 Charter Yachts in the Mediterranean
Summer
Winter
All