Superyacht Charter Antigua
Tropical Tranquillity Awaits on a Luxury Superyacht Charter in Antigua
In the beautiful Lesser Antilles rests one of the Caribbean's most prized jewels: Antigua. Natural beauty abounds in this exotic corner of the Caribbean, where you'll glide past immaculate crescents of white sand lapped by warm, aquamarine waters in blissful, sun-drenched tranquillity. In fact, Antigua is said to have 365 beaches: one for each day of the year.
Such exquisite oceanic serenity deserves a luxury vessel to match. At Yomira, we craft bespoke charters around your exact desires and requirements, you'll have no strict itineraries and pure, catered-for splendour.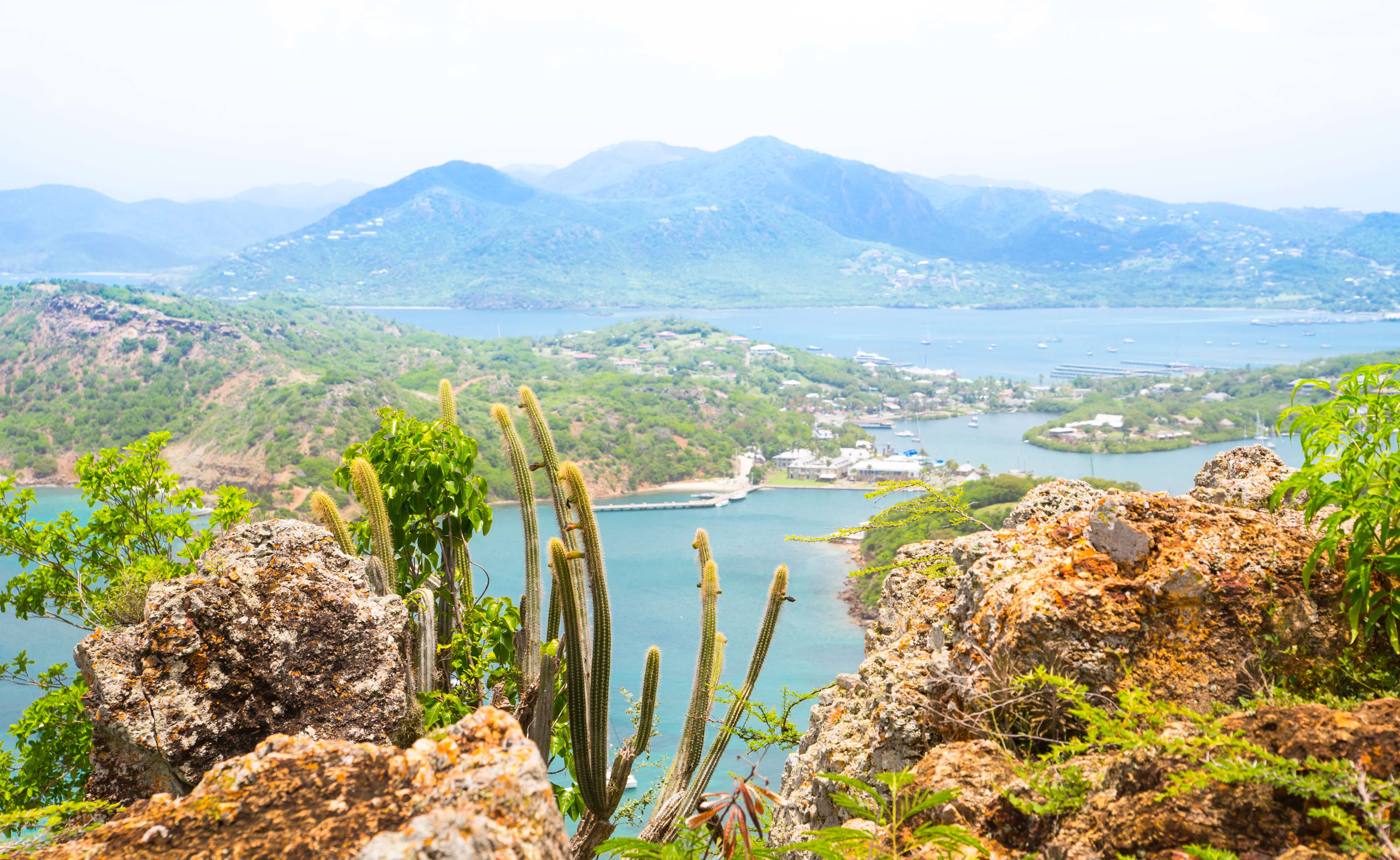 The Best Time for a Superyacht Charter in Antigua
The glorious Caribbean climate means an Antiguan charter is a year-round option. Because of its magnificent sunshine, Antigua's greatest appeal is as a winter getaway, with the peak season resting between December and April. Escape bleak grey clouds and replace them with the endless celeste of Antigua skies.
Typical charters in Antigua and Barbuda, the so-called Twin Islands, last around 10 days, giving ample time to soak up the stunning sights and relish the tropical escape. We specialise in offering our clients the greatest freedom, meaning you can extend your trip as far as you like.
Antiguan adventures for…
FAMILY & FRIENDS
Learning & Conservation
Freedom & Serenity
Recreation & Restoration
Antigua and its surrounding locales are one of the finest superyacht destinations, encompassing a diversity of experiences in which families, groups of friends or couples can find equal enjoyment.
Of course, when you want to gather with your loved ones, is there a better place to do this than a private superyacht? You can celebrate in world-class style, marking special occasions or milestones in catered opulence. With a wealth of inland connections, we are able to take you to sought-after locales for celebratory Caribbean experiences, or we can bring the best entertainment on board for you. The choice is always yours.
Whether travelling with friends, family or partners, Antigua allows you to suffuse yourself in barefoot luxury, simply one of the best destinations for getting away from it all and just switching off under the beating sun.
Integrity in ocean journeying is at the heart of what we do. Opportunities for marine exploration are rife in Antigua, with pristine waters giving excellent visibility of the array of exotic life that teems underwater. Snorkel through serene waters and learn about coral reef restoration projects with exclusive educational programs at Elkhorn Marine Conservancy.
Seacology turtle sanctuaries can get you up close and personal with these majestic marine creatures as you learn about the conservation efforts that surround them. Yomira can arrange private excursions and activities with a host of conservation programs and experts, giving you exclusive access to fascinating educational experiences.
Floating in the crystalline Caribbean waters on a luxury superyacht under the scorching sun while a soft sea breeze cools you is an experience of unsurpassable serenity. Enhance this experience even further by taking advantage of the dedicated spa facilities that are included in many of our superyachts. A deep tissue massage is all the more luxurious with the Caribbean sun warming your skin.
Secluded spots are speckled throughout Antigua, like the coral-pink sands of Barbuda and the hidden isle of Anguilla, nestled away in the Eastern Caribbean. Travel to the uninhabited Green Island, a private hideaway only accessible by boat.
Superyacht tenders can whisk you to blissful beaches or watersports locations. Wherever your Antiguan sojourn takes you, you are always in control. Freedom and flexibility are at the forefront of what we do.
On a Yomira superyacht charter, the ocean is always your playground. Watersports opportunities in Antigua are numerous. Kite-surf with 40 Knots at Nonsuch Bay, with private lessons arranged by us. And of course, the exhilarating annual Antigua Sailing Week is the premier sailing regatta for those interested.
And it doesn't stop on the water, Antigua offers plenty of possibilities for inland exploration. Hike off the beaten track on islands like Guadeloupe or try your hand on the tropical golf course of Cedar Valley. For cosmopolitan recreation, enjoy the lively meld of French and Dutch culture on Saint Martin, making sure to explore its high-end boutiques.
Our extensive connections throughout Antigua allow us to arrange an exciting array of activities for you, with exclusive access. Feed and pet Southern Stingrays in their natural environment near Seaton village. Travel to Springhill in Falmouth to visit the historical sites of English Harbour and take a horse-riding trail through scenic hills – you can even swim in the warm waters with your horse. You can sit back, relax and let us do the organisation.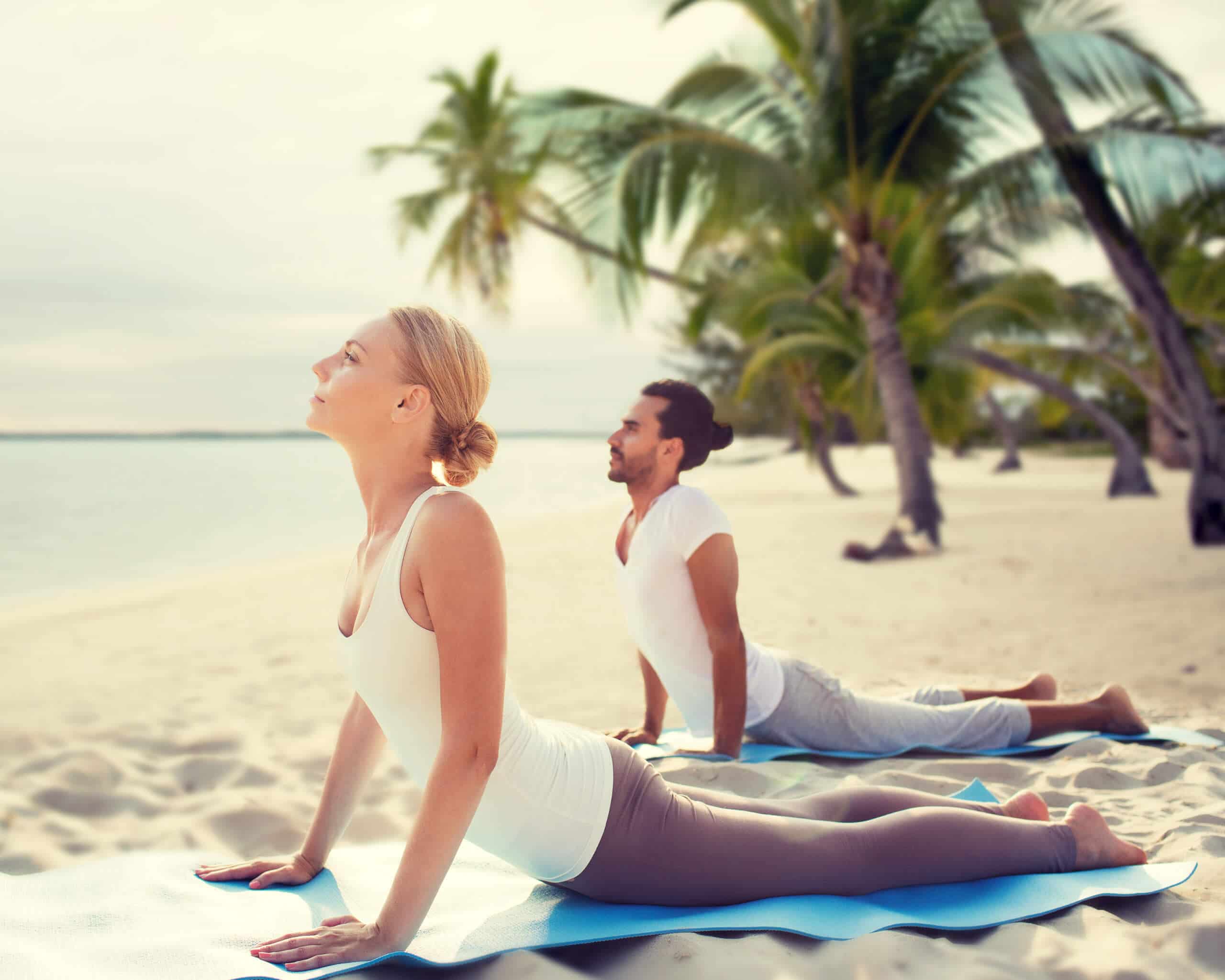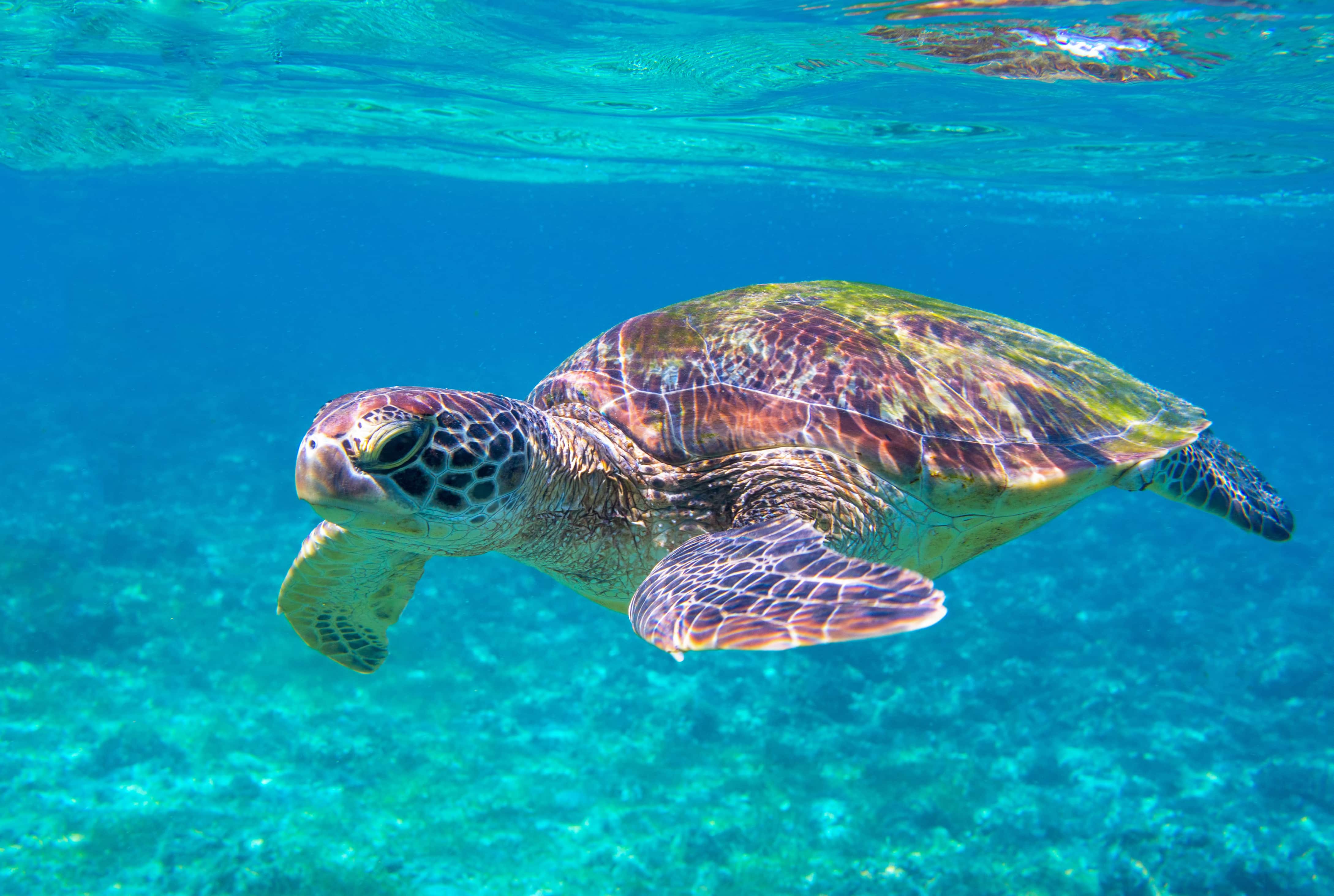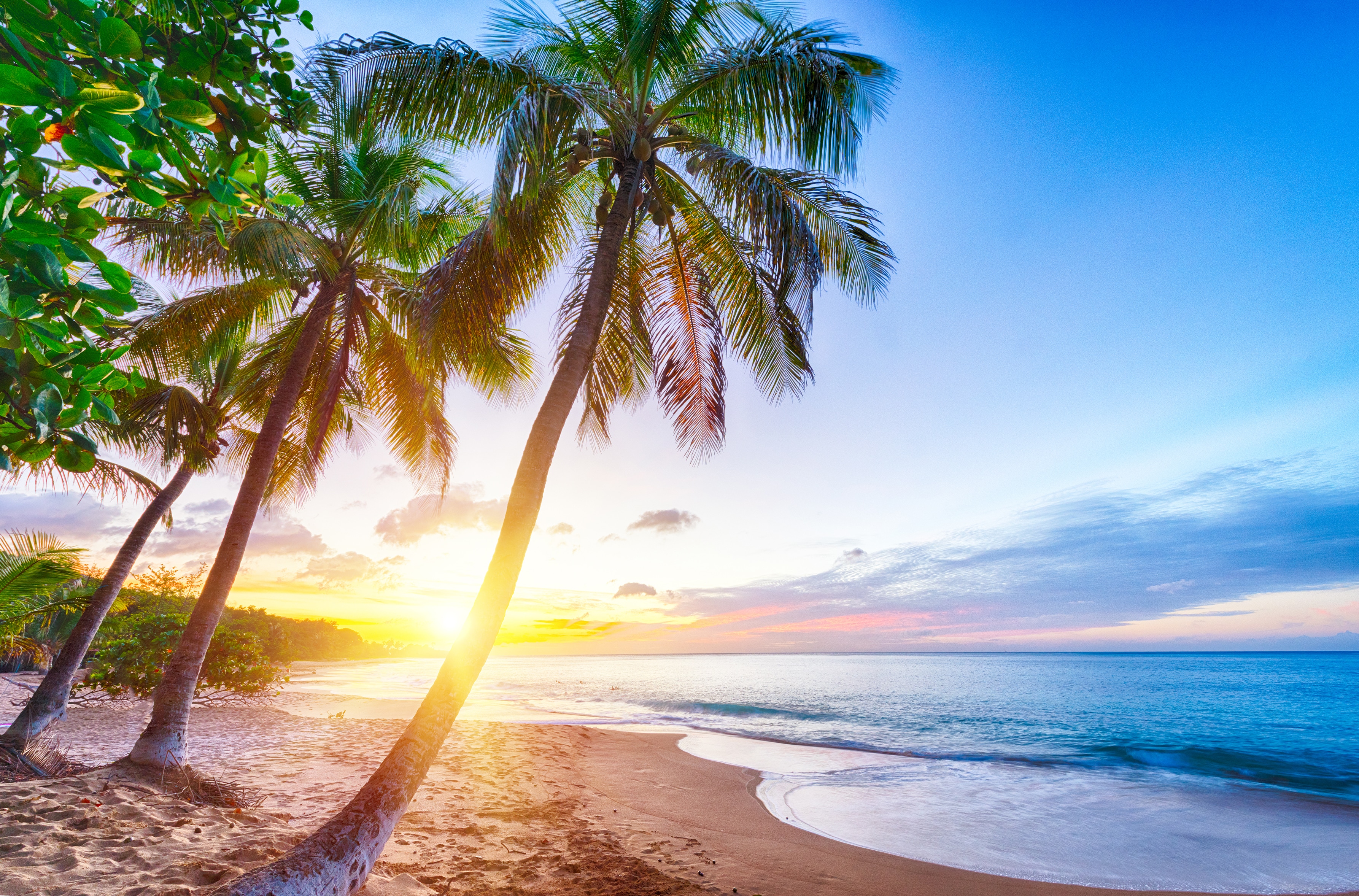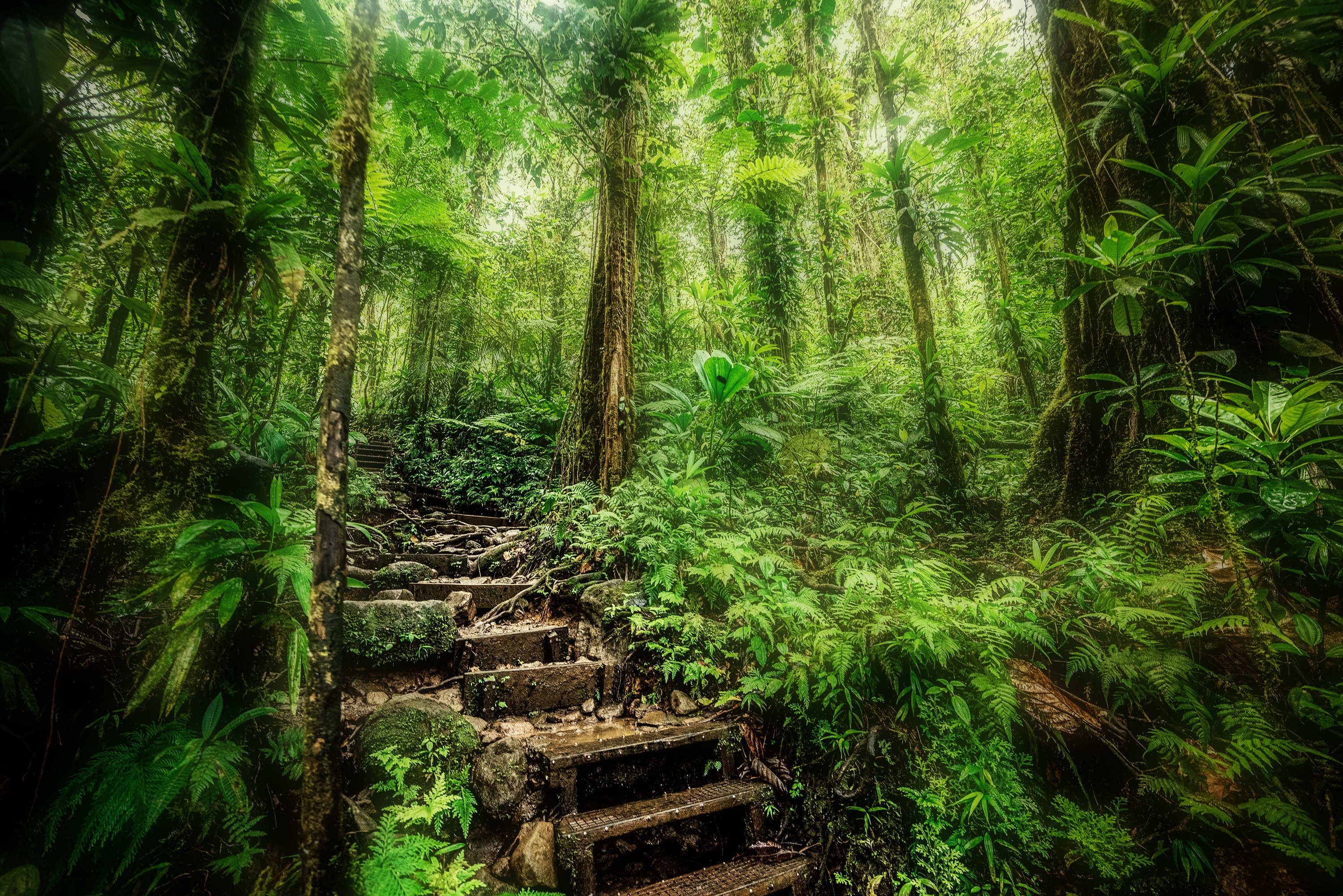 Our Curated Itinerary Suggestion for an Antiguan Charter
First-rate flexibility is the Yomira standard. We collaborate closely with you to curate a bespoke charter that is entirely built around you and what makes you tick.
Envision your exquisite Caribbean voyage with our suggested 10-day superyacht charter starting from Antigua:

Nelson's Dockyard
Start your sojourn in Antigua at Nelson's Dockyard, the beautiful dockyard recently restored to its original eighteenth- and nineteenth-century splendour. Such is its impressiveness, it's a UNESCO-listed naval site. Take in the panoramic views offered by the Shirley Heights lookout, marvelling at the National Park and its 15-square-mile stretch across Antigua's south coastline. Scenic views, historic sites, and a beautiful beginning to your charter await.

Green Island and Nonsuch Bay
The uninhabited Green Island is your place for quiet anchorage and maritime play, with excellent conditions for watersports. Many of our superyachts include a plethora of toys for watersports joy, including jet skis. Go for an exhilarating kitesurfing adventure with a dedicated instructor or snorkel the shallow lagoons of crystalline water. Nonsuch Bay offers unspoilt natural beauty, with lush carpets of tropical vegetation providing a backdrop to immaculate white sands.

Barbuda
In Barbuda, a true tropical utopia awaits. Anchor off the west coast where the sand is an extraordinary pink hue and the water is so crystal clear, boats look as though they're floating in midair. Take advantage of the beautiful beach with a lunchtime barbecue by the tranquil turquoise before heading to the Frigate Bird Colony in Codrington Lagoon. Here, in the largest Frigate Bird Colony in the western hemisphere, more than 170 species of birds, as well as the 5,000 Frigate birds native to Barbuda, reside in a cacophonous symphony as winter's mating season descends. This is World Class kite surfing territory, so the ideal time to learn or indulge.

Guadeloupe
An Antiguan superyacht charter takes you through a diverse cornucopia of natural sights, not just idyllic tropical beaches. In the archipelago of Guadeloupe, you'll be met with thick tangles of lush greenery amongst mountain scenery. We can provide private excursions that take you across the many hiking trails. The nearby Petit Terre Islands are home to iguanas, turtles and dolphins in an exciting display of the incredible natural world of the Caribbean.
Feel the French heritage as you visit the volcanic archipelago, Iles des Saintes, where French sophistication meets laid-back Caribbean living. Dine alfresco at one of the many French or Creole bistros that dot the water's edge and visit the imposing Fort Napoleon. This historical monument includes a succulent-laden botanical garden inhabited by iguanas and breathtaking views.

Saint Kitts and Saint Martin
St. Martin pairs historic buildings with lavish cosmopolitan living and secluded, sun-soaked beaches. It's a lively meld of European and Caribbean cultures where you can enjoy cosmopolitan boutiques and tranquil beach relaxation in one. This island contains wild stretches of untamed viridescence juxtaposed with pristine beaches and urban sophistication. Bask on the silver sands of Saint Kitts and explore the local charm of plantation inns and dramatic churches of granite stones.

Anguilla
Cruise over to the island of Anguilla, one of the glittering highlights of your Antigua superyacht charter. Here, 33 platinum-powdered beaches adorned with swaying palm trees lie in wait. Bask by the impossibly turquoise waters and visit the seven astonishing marine parks. This little piece of heaven is the tropical island dream made real. Dine on lobster lunch with a glass of oak-barrelled Pyrat Rum, a local speciality, while overlooking the dazzling Scilly Cay. Finish your evening at the Pumphouse, where blues singers frequently perform with live bands provide a fitting celebratory end to your charter.

Curate Your Luxury Superyacht Voyage in Antigua With Yomira
To experience some of the most exquisite locales in the Caribbean in peerless luxury, choose a private superyacht charter in Antigua with Yomira. We put you at the forefront, designing voyages around what makes you tick. Having no strict itineraries is the only way to fully immerse yourself in the beautiful serenity that Antigua offers. For tropical bliss, sun-drenched serenity, and pure, barefoot luxury, Antigua is unsurpassable.
Discover the very best of Antigua with a Yomira superyacht charter