Superyacht Charter in The British Virgin Islands
Discover Caribbean Bliss on a British Virgin Islands Superyacht Charter
The British Virgin Islands harbour all the spice and fizz of Caribbean life. Lively bars and snack shacks in the dynamic towns juxtapose pristine, reef-lined beaches and verdant countryside.
A superyacht charter in the BVIs with Yomira lets you experience this dazzling destination in divine luxury. We work with you to tailor a unique superyacht charter that is utterly bespoke. With no strict itineraries to hold you down, you'll be able to glide across crystalline seas in blissful freedom.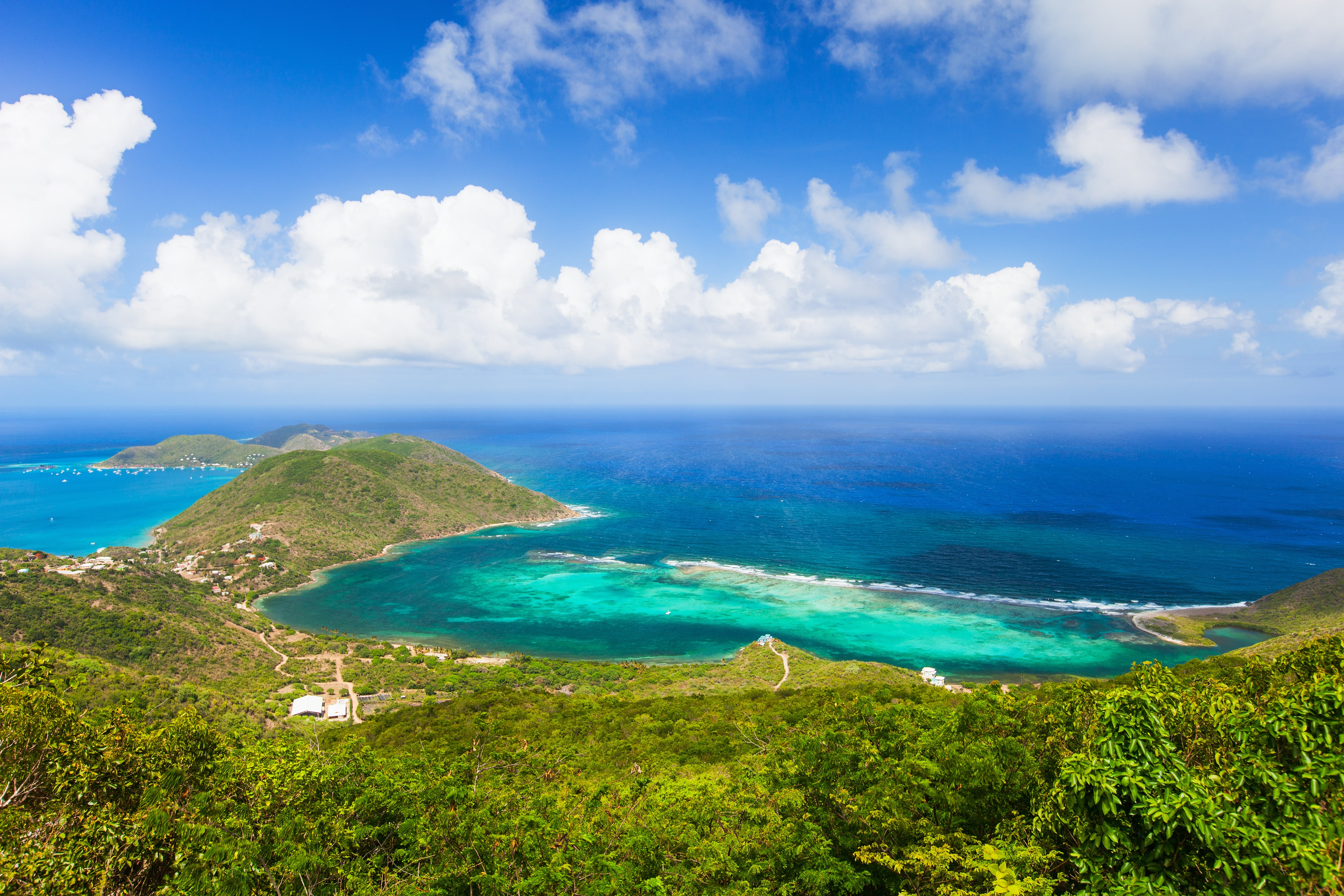 The Best Times for a Superyacht Charter to the British Virgin Islands
A BVI superyacht charter is one of the finest getaways for drenching yourself in some much-needed winter sun. The peak season lies between December to April, with excellent winds, balmy temperatures, and beach bars fizzing with activity. Why not spend your Christmas break under blue skies and even more glorious sunshine instead of the usual grey?
Generally, a BVI superyacht charter itinerary is ideal for 7-14 days, giving you the chance to island-hop and bask in the eclectic experiences on offer. The beauty of a charter with Yomira is its freedom. Extend your stay at your leisure and go wherever you want to go. We specialise in first-rate flexibility on all of our superyacht charters.
BVI adventures for…
FAMILY & FRIENDS
Learning & Conservation
Freedom & Serenity
Recreation & Restoration
Your private superyacht charter to the British Virgin Islands is the chance to bring loved ones together in an unforgettable experience, be they family, friends, or a romantic partner. Because of the rich diversity of experiences on offer in the BVIs, it is a much-sought-after yachting locale that can cater to all.
Yomira can facilitate celebrations and exclusive experiences with our wealth of inland contacts, making a BVI superyacht charter with us the perfect way to gather your loved ones to celebrate a special occasion. We can bring world-class entertainment to you on your luxury vessel or take you to places off the beaten track for incredible experiences that give you treasured memories to share.
Yomira takes pride in sustainable practices and ethical ocean voyaging. Wherever your journey, we have an array of connections with conservation projects that work to preserve the incredible marine life on our planet. Dive with dedicated experts and learn about reef restoration, or visit special sanctuaries for endangered species.
We can arrange exclusive access to these programmes so you can learn more about our ocean and the efforts that go into keeping it pristine and teeming with life.
A British Virgin Islands private superyacht charter is rife with opportunities for freedom and serenity. Secluded bays offer sublime anchorages for dinners aboard your superyacht's decks, where you can then stroll the endless stretches of soft sand on glowing sunset walks that set the scene for your time in paradise.
Snorkelling in tranquil waters or daydreaming on sumptuous sands, a BVI superyacht charter lets you experience beatific barefoot luxury that's truly liberating. And when you sail with Yomira, the greatest freedom and flexibility in itineraries are a given, allowing you to make the most of this stunning yachting location at your own pace.
Your luxury superyacht to the BVI will be the experience of a lifetime, perfectly blending lively recreation with blissful relaxation.  Dedicated spa facilities aboard your superyacht, and accompanying experts, can make the experience all the more restorative, providing a range of luxury treatments at your leisure. You may need them after the rum-soaked jump-ups happening at the many local spots.
Many of our superyachts are equipped with a first-class collection of watersports toys, allowing you to make the ocean your playground right where you are with dedicated instructors available. Plenty of lively bars and eateries saturate the BVI, where you can experience local flavour to its fullest. With our wealth of experience, we know the most sought-after locales and can take you to exclusive destinations others won't know about.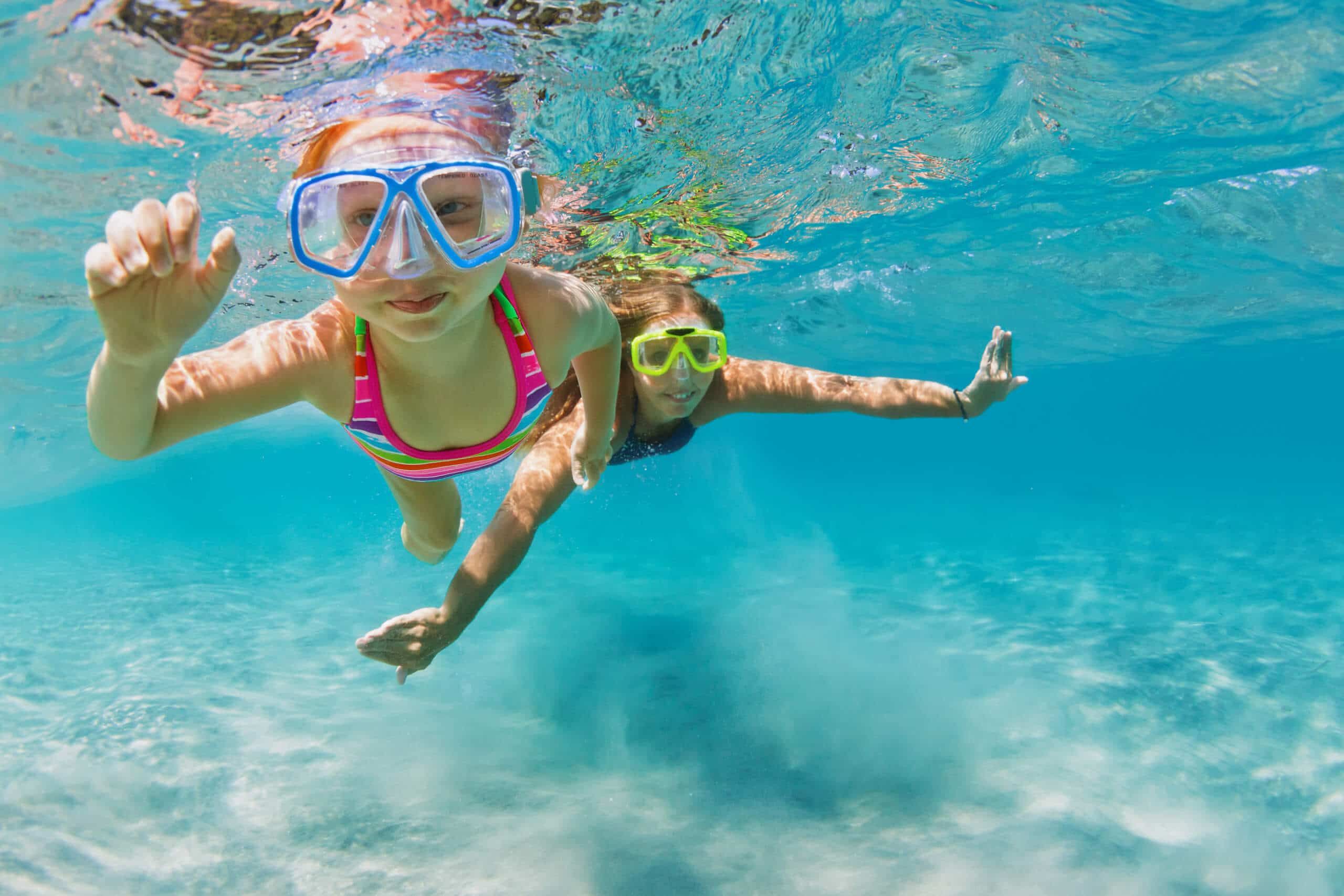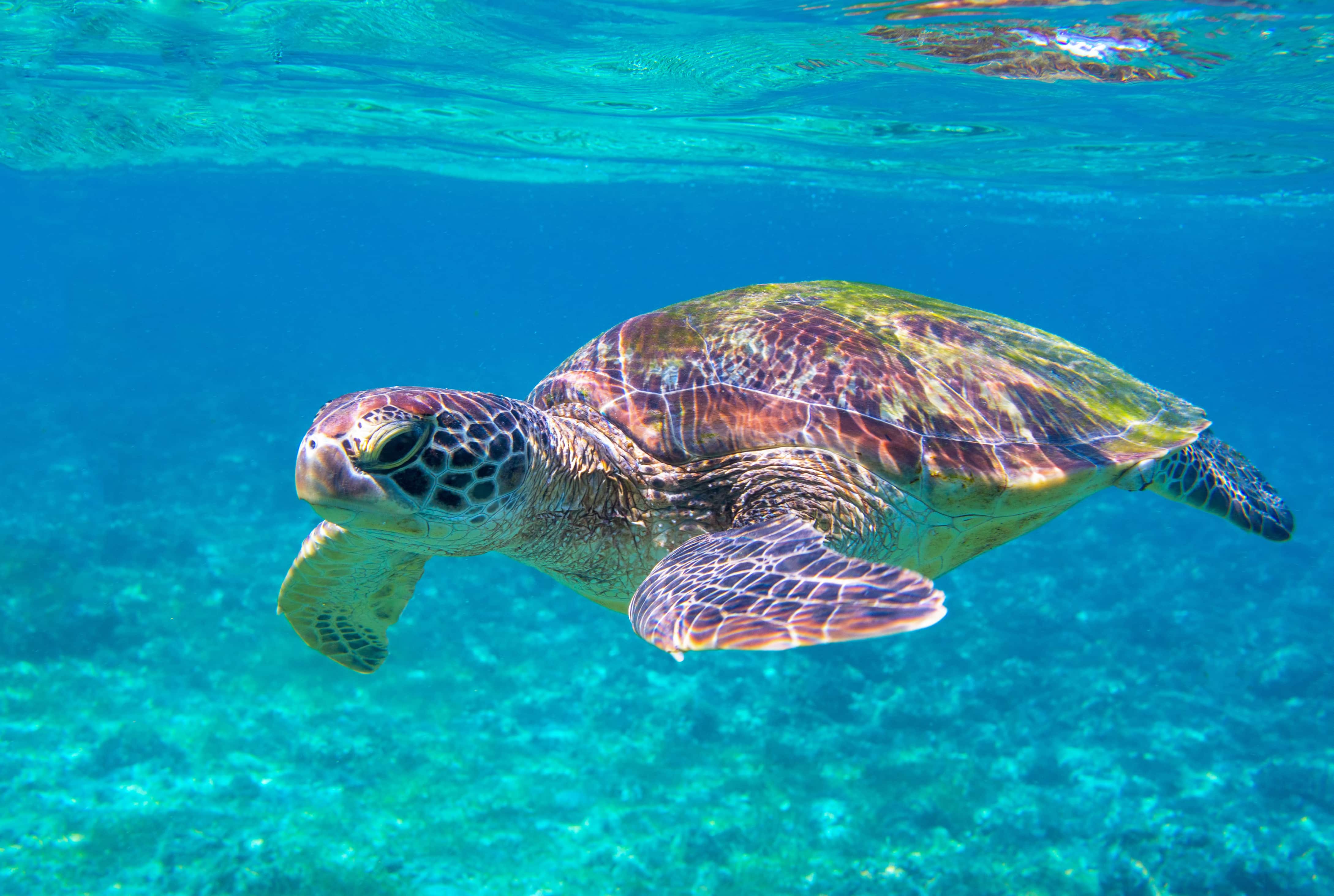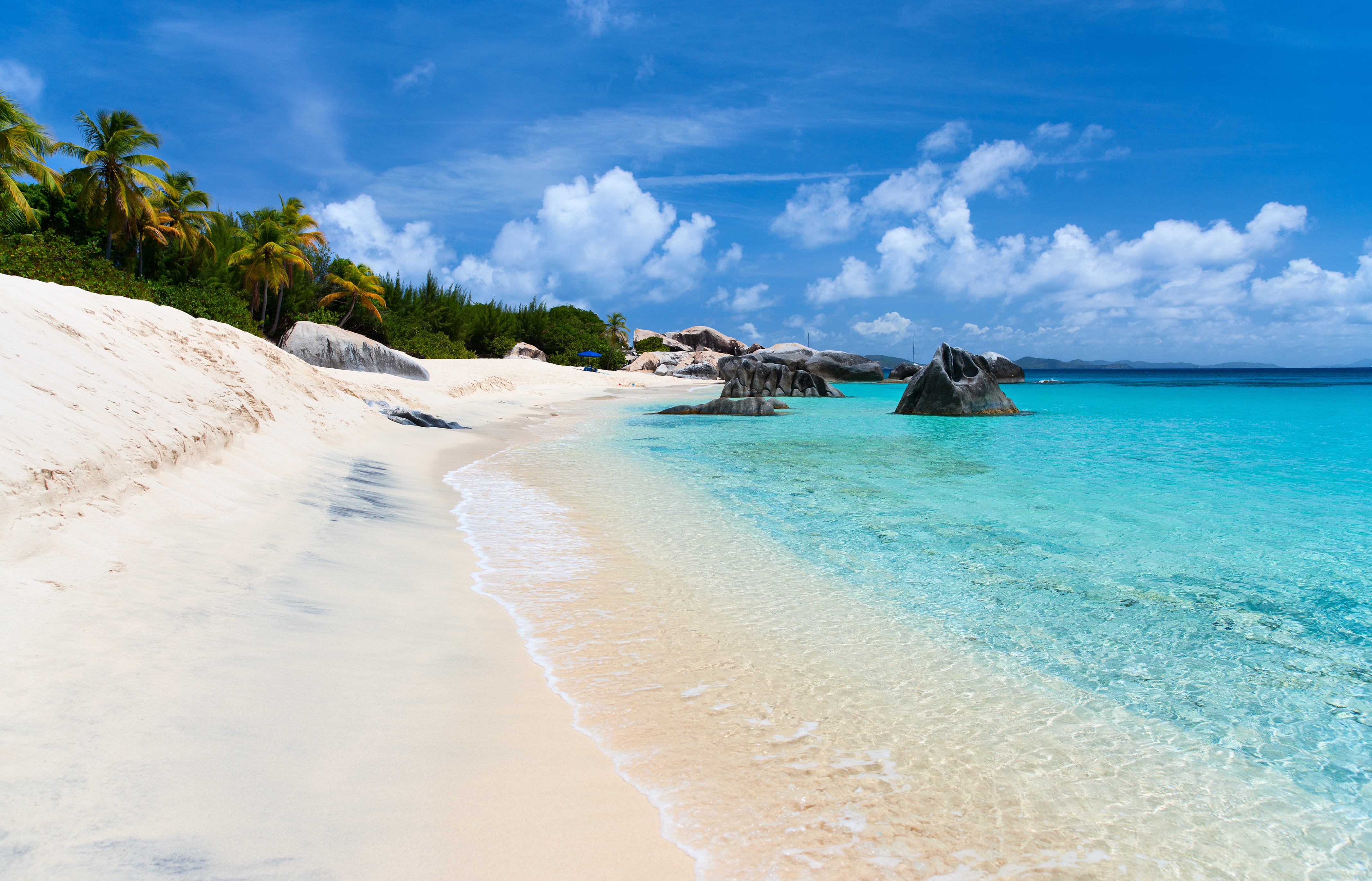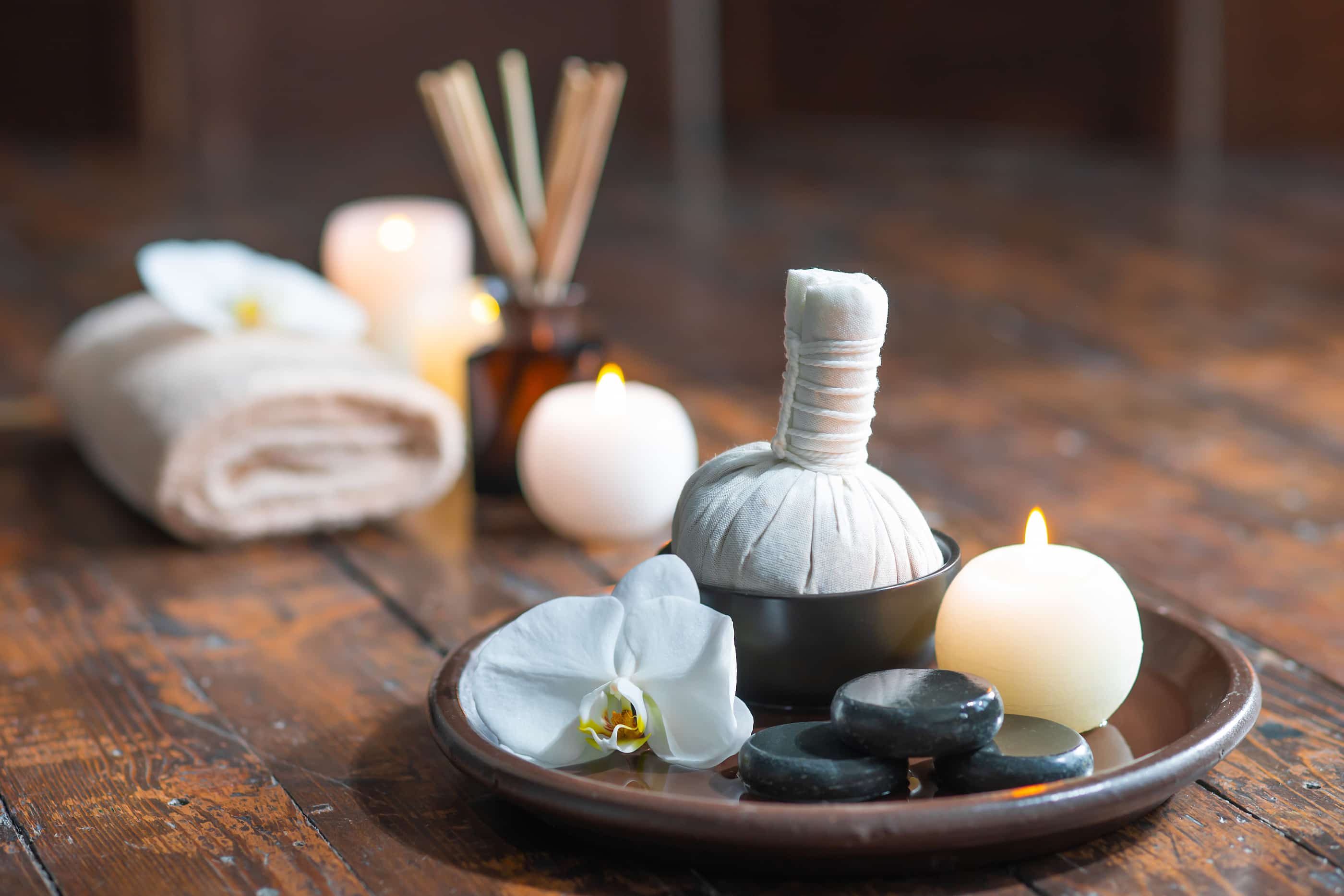 Our 12-Day Suggested Itinerary for a British Virgin Islands Superyacht Charter
The beauty of a superyacht charter with Yomira is the freedom of choice. Your journey will be tailored entirely to you. Immerse yourself in BVI inspiration with our suggested 12-day itinerary:

Tortola
Start your journey on Beef Island, the eastern side of Tortola. Here lie the finest sands in the BVIs, and, in fact, the Caribbean. Endless stretches of crisp white ebbed by the celeste blue provide an appropriately beautiful starting point for your BVI sojourn. We can take you on a tender from your superyacht to the hidden Smuggler's Cove where you can bask under the blazing sun on the soft sand. Find a watersports paradise in Long Beach, where surfing and windsurfing are just the start.
Dip under the cerulean surface and swim amongst the majestic sea turtles before heading up to the lush Sage Mountain National Park where you'll find an astonishing view. Local art, local rum, handcrafted jewellery, and lively bars and restaurants are just some of the glittering treasures that line the shore here.

Norman Island
The incandescent azure of the waters surrounding the Norman Islands feels impossibly bright. Infamous for being Robert Louis Stevenson's inspiration behind Treasure Island, the greatest jewel here is the breathtaking natural beauty on display wherever you turn. Shelter in the protected anchorage of Bight, where there is plenty to do.
One highlight for the hungry and thirsty is the ship-turned-eatery, William Thornton's Floating Bar and Restaurant, where dinghies tie up to her dock for a lively evening. If you're after more staggering natural sights, the four tall rocks dubbed "The Indians" jut out of the sapphire sea nearby to provide a dramatic backdrop for a teeming snorkelling spot. Exotic marine life and secret caves lie in wait for your discovery.

Peter Island & Salt Island
Next, journey to a private island utopia on Peter Island. Sprat Bay, where you'll anchor, encompasses amazing aquamarine waters as well as opportunities for delicious local dining, mouthwatering drinks, and bubbling conversation. Here, you can travel west to one of the world's most romantic beaches, Deadman's Bay. Indulge in a truly unique diving experience as you dive to an emerald-green grassy seabed in the indigo depths. An endless horizon invites you to explore to your heart's content as the smouldering sun sets on another day in paradise.

Jost van Dyke Island
Jost Van Dyke boasts a rich tapestry of history, previously home to Arawak Indians, Caribs, Dutch,
Africans, and the British. Head to the Soggy Dollar Bar for "The Painkiller," the notorious beverage that will help you forget your troubles – if the glorious sea and sun haven't already. Revel in delicious debauchery at Great Harbour, where the docks turn into a jam-packed dancefloor doused in fiery Caribbean flair. Particularly unmissable is New Year's Eve. You can spend an unforgettable end to another year by viewing a spectacular fireworks display over a backdrop of inky night skies from the sundeck of your luxury superyacht. And don't fret, a blissful recuperation awaits the next day in the natural sea jacuzzi, where the vices of last night fade as you bathe in the exquisite blue ocean.

Virgin Gorda
Virgin Gorda is an island of enchanting beauty, ripe with delight for sun and sea worshippers. See the incomparable Baths National Park, where impressive contours of granite jut together to create natural lagoons of translucent turquoise warmed by the sun. Drift and daydream in bliss on nearby Devil's Bay Beach, where delicate sands provide a toasted bed in which to sink in serene seclusion. You have the option here to spend a day at the peerless spa of the Bitter End Yacht Club, where you'll experience tranquillity that transcends you. And if you've timed your trip right, you'll witness the spectacular Bitter End Pro Am Regatta where world-class sailors battle for the ultimate title.

Anegada
The low-lying island of Anegada is home to an amazing display of natural life. Gaze in awe at the flocks of flamingoes that call this beautiful island their home. Rock iguanas bask near rare plant species like sea lavender on an island that offers a stunning escape. This island is a wonderful opportunity to make the most of the water, with fishing and snorkelling conditions excellent. We can also arrange for a private diving excursion to explore the 3 fascinating wrecks that lie near here. Reflect on another day of your superyacht charter at one of the excellent beachside restaurants.

Guana Island
Your final destination on your British Virgin Islands sailing charter will be the bewitching Guana Island, one of the few remaining privately-owned islands. Here, 850 acres of viridescent tropical forests bloom through sweeping valleys and towering mountains. Take a hike through the winding trails through the lush vegetation and revel in the incredible landscape. Finally, enjoy an idyllic beach BBQ set up by the crew on the powdery ivory sands and gaze across the glistening turquoise. You may never want to leave.

Let us curate your perfect British Virgin Islands Superyacht Charter
The British Virgin Islands is one of the most enchanting yachting locales in the world. Encompassing an unsurpassable meld of fiery Caribbean living and serene beachside luxury, a voyage through the BVI will provide you with treasured memories to last a lifetime. Yomira allows you to experience all that this destination has to offer in catered splendour and utter freedom. It's the only way to experience the BVI.
Discover the BVI on a luxury superyacht charter with Yomira
Choose a Superyacht
Summer
Winter
All