Superyacht Charter in St. Vincent and the Grenadines
Luxury Superyacht Charters to St. Vincent and the Grenadines
Picture yourself on a sun-drenched beach. From a toasted bed of pristine platinum sand, you gaze towards an endless horizon of crystalline turquoise water rippling softly into rich sapphire. Behind you, rocky peaks carpeted in deep emerald stand bold against celeste skies. The murmur of a cool breeze makes the towering palm trees sway in a gentle dance. Tropical birds brightly trill. The sun is blazing.
You are in the Caribbean, somewhere around St. Vincent and the Grenadines. The natural beauty on display in this southern Caribbean nation, comprising St. Vincent's main island and its chain of smaller islands, is, in a word, astonishing. It's not just beach utopias. Tangles of lush, steaming rainforests soundtracked by a cacophony of exotic wildlife conceal cascading waterfalls. Underwater volcanos lie on the seabed adorned by polychromatic coral reefs. Ridges of mountains stretch to the sky.
Does this sound like paradise? We think so, too. Why not allow Yomira to whisk you to some of the most spectacular locations on earth on a luxury, private superyacht voyage? From St. Lucia to Grenada, you can cruise in peerless splendour with a bespoke itinerary catered entirely to you.
All you have to do is turn up.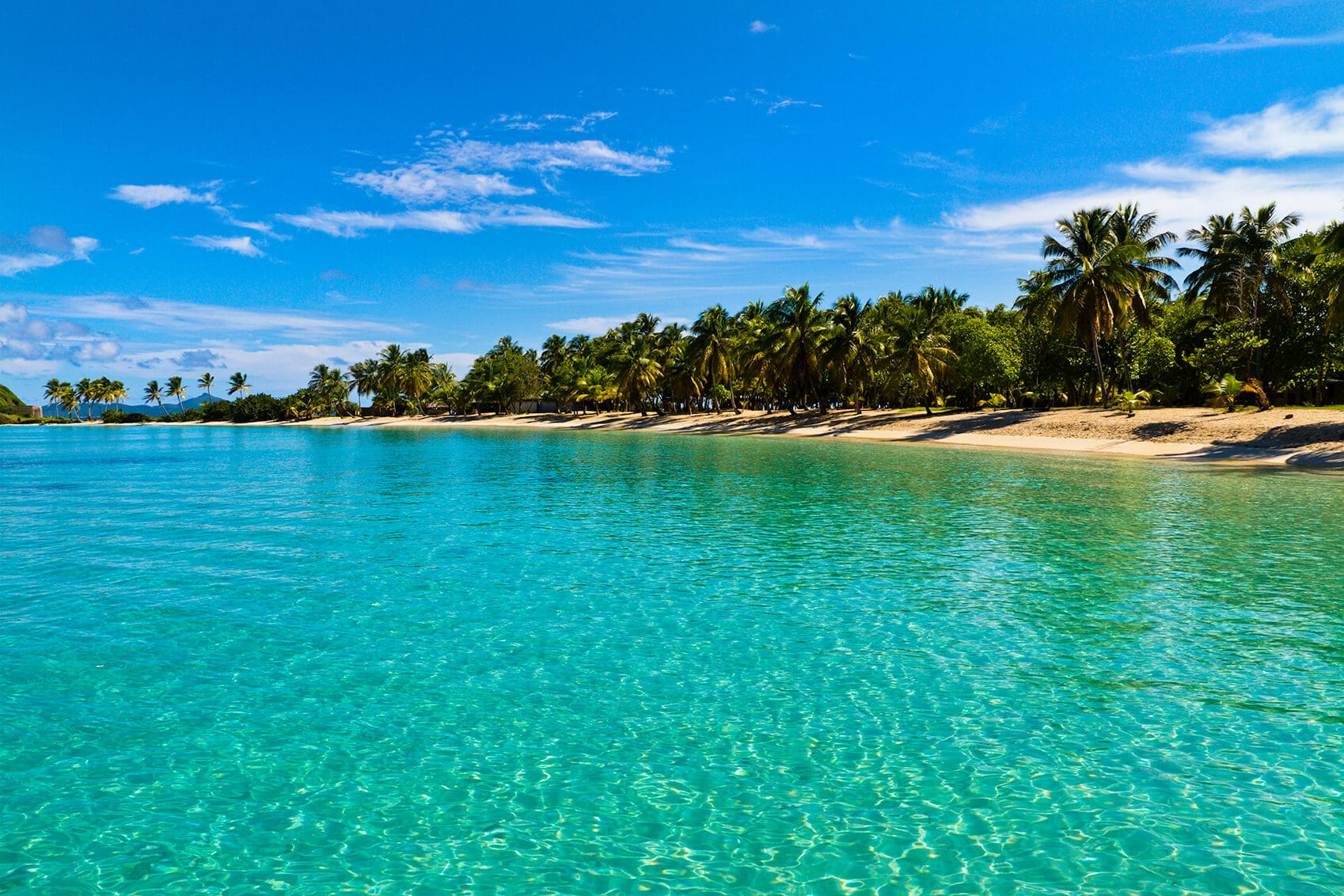 The Best Time For a Superyacht Charter in St. Vincent and the Grenadines
The Caribbean climate is infamously glorious, as is a Caribbean superyacht charter. With beautiful weather year-round, a voyage from St. Lucia to St. Vincent and the Grenadines can be relished at your convenience. The most popular time for a superyacht charter here is from December to April when summer reaches its zenith. The soaring sun in the depths of winter is this destination's greatest draw.
For a luxury superyacht charter around St. Vincent and the Grenadines, 10 days is typical. This gives enough time to drift from idyllic island to idyllic island in a winter wonderland like you've never experienced. And of course, with Yomira, flexibility is a given. Choose when is best for you and extend or shorten your trip at your leisure. No strict itineraries, no real rules, just everything taken care of for you.
Discover adventures for…
FAMILY & FRIENDS
Culture & Gastronomy
Learning & Conservation
Freedom & Serenity
Recreation & Restoration
Gather with loved ones in palatial privacy on a fully crewed, exclusive superyacht. Having such a space of grandeur and comfort to yourselves allows you to experience true, uninterrupted quality time together. Whether you want to share your trip with a partner, a group of friends, or your family, a superyacht charter in St. Vincent and the Grenadines allows you to create treasured memories to share for a lifetime.
The varied experiences on offer in this destination make it appropriate for all groups. Take advantage of the facilities onboard, including spa treatments and watersports toys, or venture inland for exploration or carousal. We'll cater an itinerary around what makes you tick.
Celebrating an occasion or milestone? With our large list of inland contacts, we can bring world-class entertainment to you onboard your vessel or take you to exclusive locales for an unforgettable experience.
Fresh seafood, scintillating spice, and exotic fruits make up the mouthwatering cuisine in this region. Alfresco dining is a given, and the opportunities for scorching beach barbecues on soft sands are endless. One culinary highlight is Laluna on Grenada, where you can gorge on authentic Italian cuisine with a Caribbean twist right by the sea.
The rich, varied history of the Caribbean can be felt throughout your trip. Visit the Carriacou Museum, where you can learn about the colourful African, French and British history of the island. And at Yomira, we know all the special places where you can immerse yourself in local culture.
At the heart of Yomira is a commitment to sustainable ocean exploration. There is a vast variety of learning opportunities around St. Vincent and the Grenadines, with the chance for underwater exploration particularly rife. In fact, the Caribbean itself is home to around 500 – 700 different species of reef fish.
Visit the Old Hegg Turtle Sanctuary on the island of Bequia, where you can learn about these beautiful creatures and the efforts to protect them. On nearby Mustique, the Coral Restoration Project lets you snorkel amongst the beautiful flora and fauna and discover the work that goes into keeping it pristine and thriving.
Whether you're exploring UNESCO World Heritage sites like the twin peak of the Pitons in St. Lucia or looking to learn more about the diverse marine life, Yomira can arrange exclusive access to experts and programs that enlighten and enrich.
When you're in the tropical paradise of the Caribbean, freedom and serenity is a given. Floating on the soft lull of the cerulean sea on a luxury superyacht while the sun beats down lets you luxuriate in luscious liberty. Whether you're snorkelling the incredibly clear waters or admiring the spectacular views from your sun deck, true freedom is having nowhere to be.
With a Yomira superyacht charter around St. Vincent and the Grenadines, you'll be cruising at whatever pace you want. We specialise in flexible itineraries that are tailored to you. No rushing, no organisational stress, just pure Caribbean luxury.
Island life in this exquisite corner of the world is eclectic and exciting. Tranquillity or frivolity, there's something to satisfy every sensory wish. Revel at Basil's Bar on Mustique, making sure to time your visit with the weekly Jump Up where a BBQ and live music combine for a night of vibrant fun. Or at Canouan, in the Tobago Cays, take advantage of the Four Seasons Hotel and its spectacular tropical golf club.
If you're after some soothing restoration, dedicated spa facilities onboard your superyacht allow you to fully indulge in serene relaxation. In the water, endless diving spots throughout your charter provide trips with astonishing natural experiences you'll be hard pressed to find elsewhere. At Mayreau's Hot Springs, for example, you can dive into a coral-adorned underwater volcano that erupts a steady stream of hot bubbles.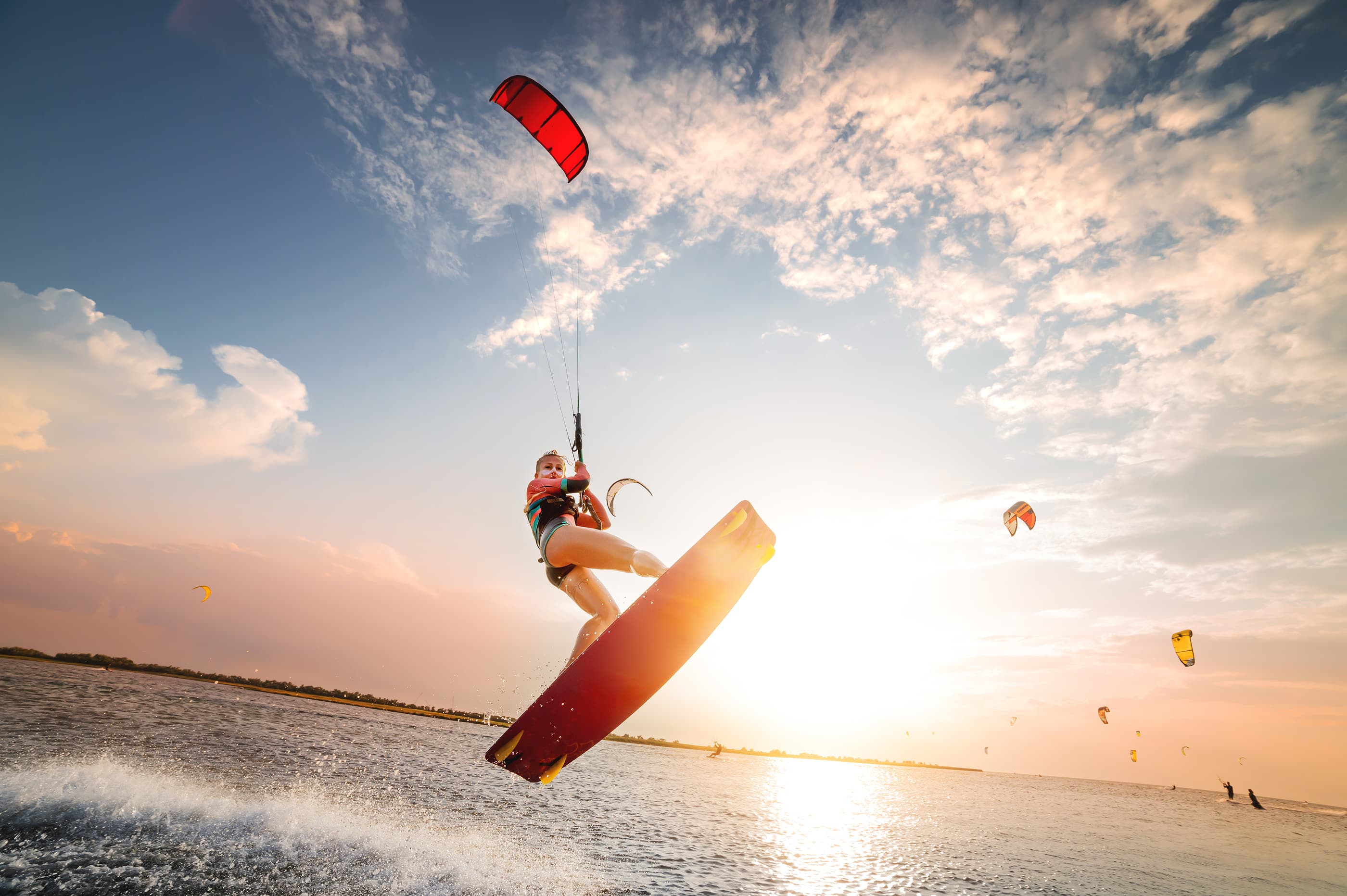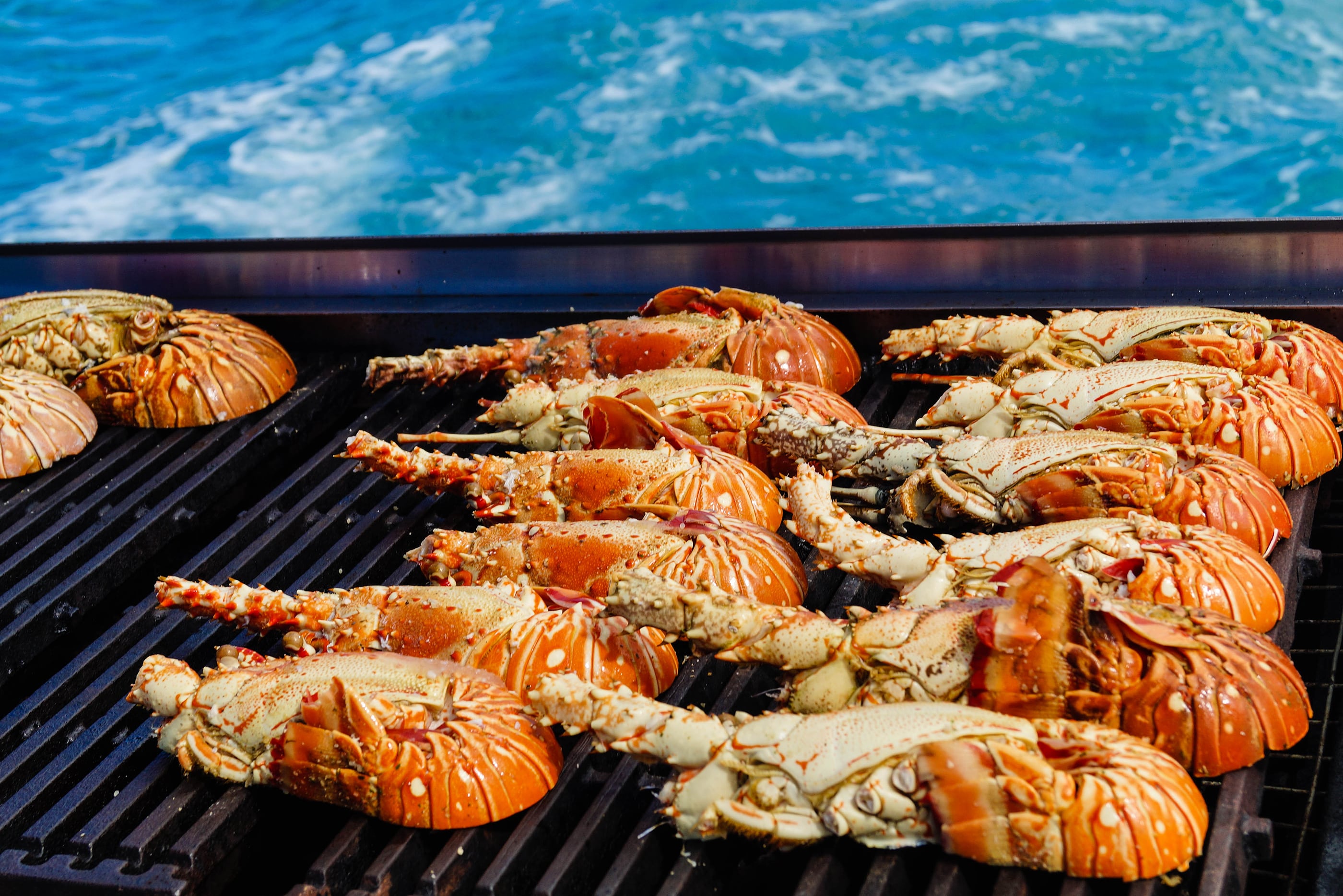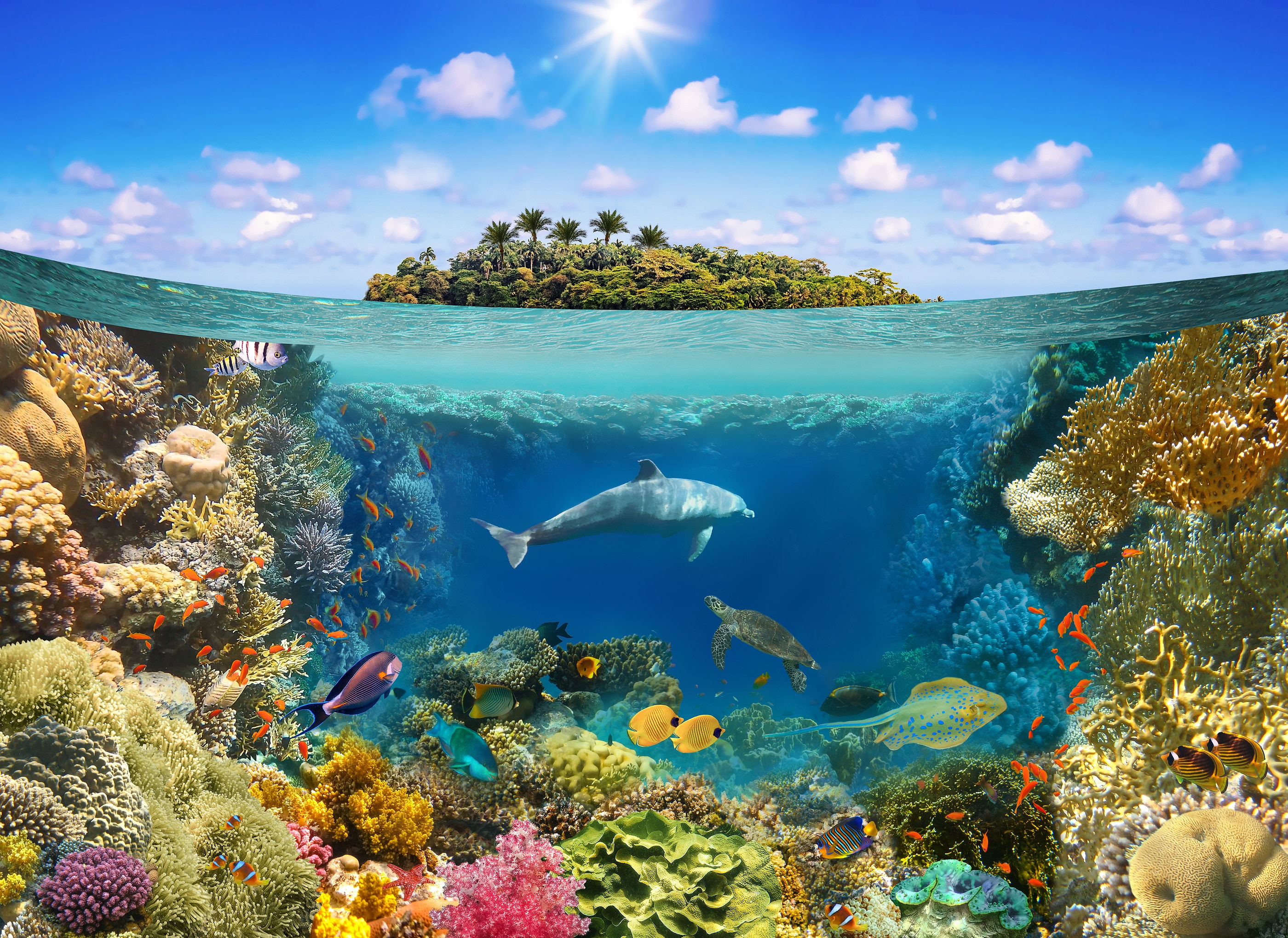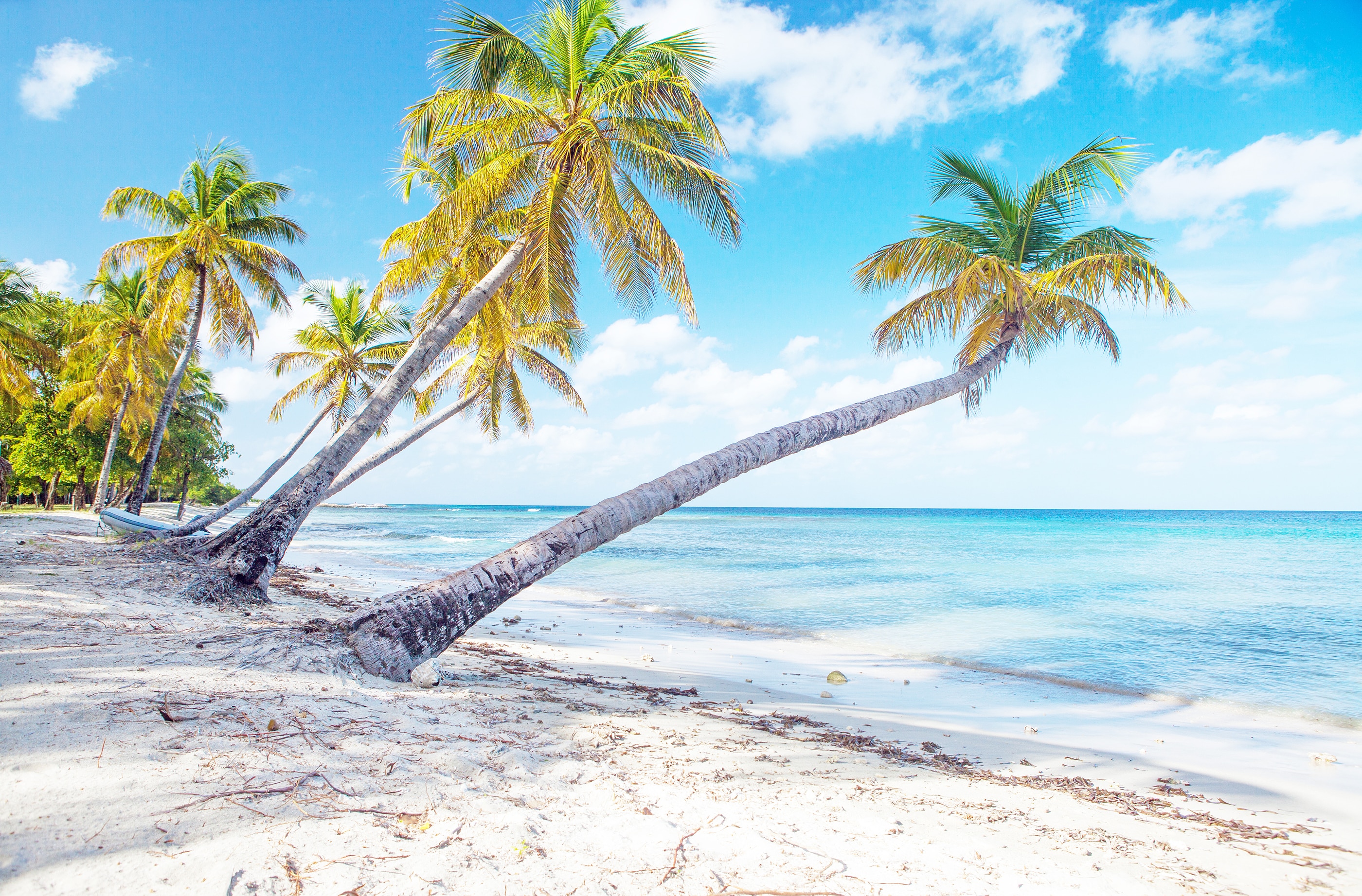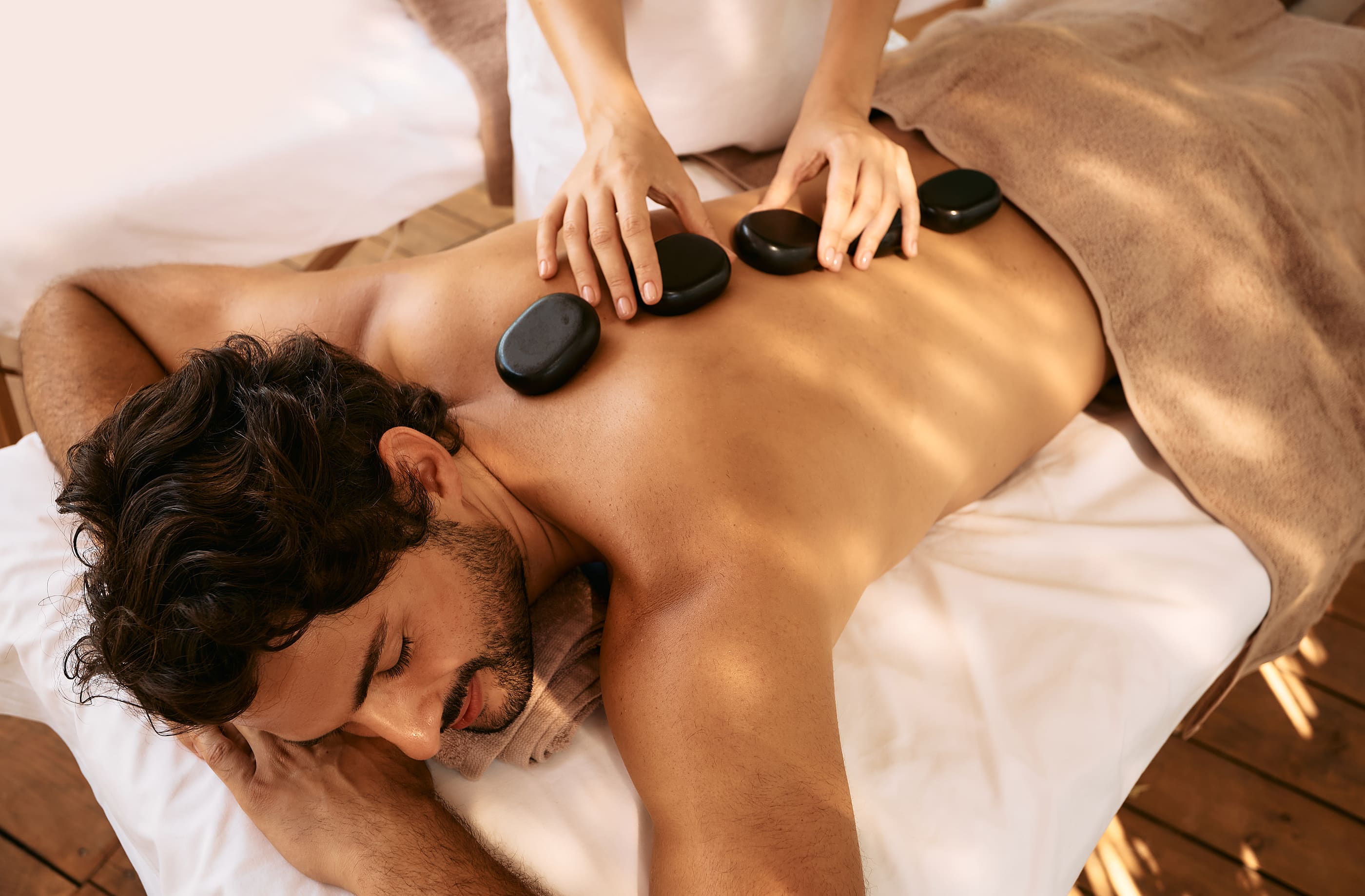 St. Lucia to Grenada in 10 Days: Our Caribbean Destination Highlights
A popular itinerary when visiting St. Vincent and the Grenadines is to cruise from St. Lucia, an island to the north, through to Grenada in the south, visiting island highlights along the way: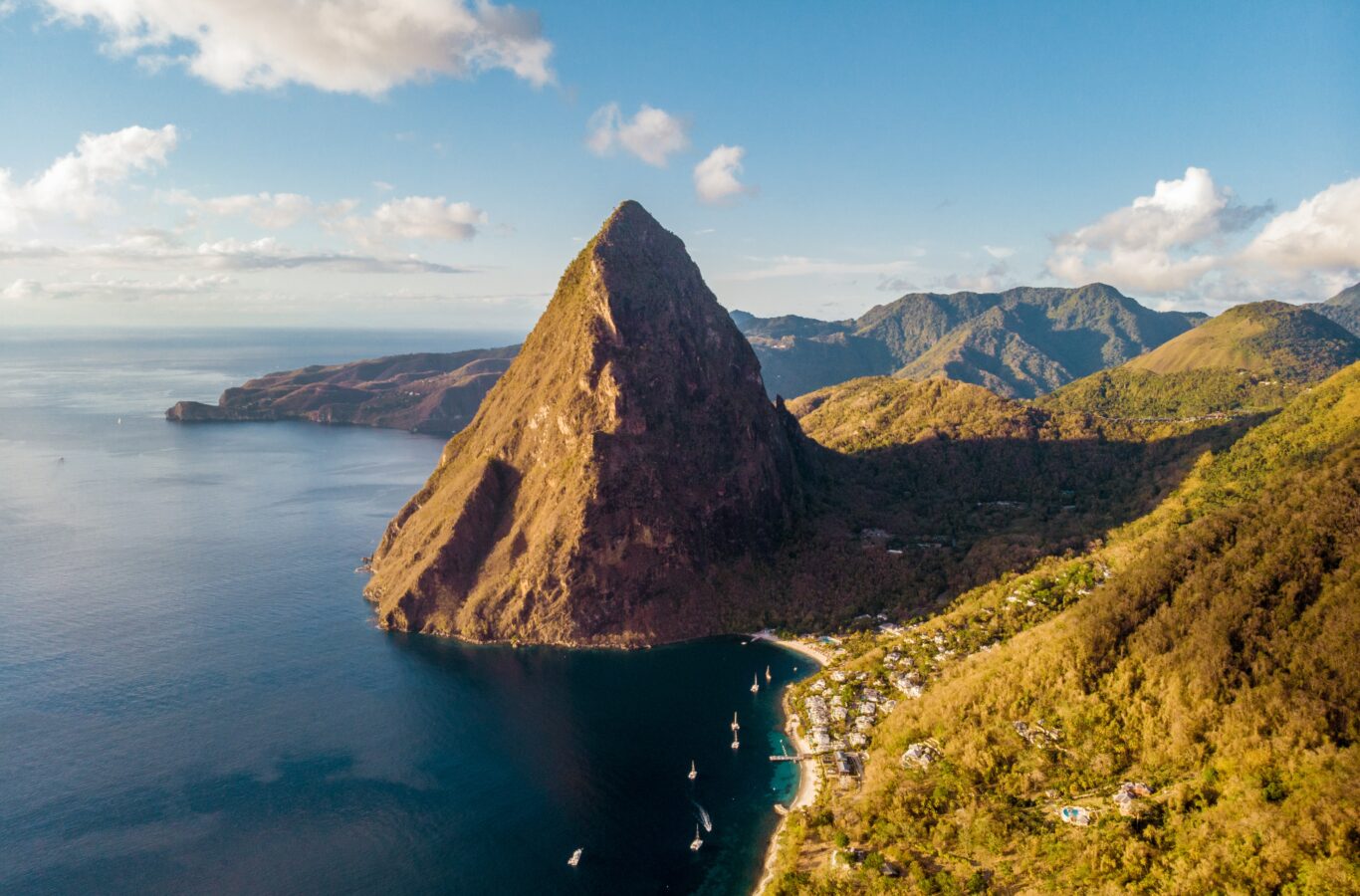 St. Lucia
Embark from lush St. Lucia, the perfect place to settle into the barefoot luxury that will be part and parcel of your charter. Rainforests, waterfalls, and incredible beaches are just the start. Take advantage of the array of water toys on your superyacht or snorkel the serene aquamarine of Anse Chastanet. For the adventurous, hike up the twin peaks of the Pitons, the incredible volcanic spires south of the town of Soufriere. Awe Inspiring views await at the top.

Bequia
From St. Lucia, you'll glide south to St. Vincent and the Grenadines and the plethora of island paradises available for the taking. Anchor off Bequia, a place to experience marine magnificence. You can go inland to visit the Turtle Sanctuary or enjoy some spectacular diving experiences including reef exploration, wrecks, wall dives and even fast drifts.

Tobago Cays
Tobago Cays offers another dazzling marine experience. The immaculate, translucent water is excellent for snorkelling while the marine park provides unmissable diving opportunities. Indulge in blissful beach barbecues or take advantage of the lively beachside bars. There is even a brand new marina here styled on Portofino, complete with pretty pastel buildings.

Mayreau
From Tobago Cays to Mayreau. Mayreau is famed for its captivating crescent-shaped beach of golden sand. This island is small but mighty, with yet more opportunities for diving experiences of a lifetime. One highlight is the Puruni Wreck, a British Gun Ship from 1918 sitting resplendent in 40ft of water.

Union Island
Well worth a visit is nearby Union Island. The horseshoe coral reef here teems with an exotic array of sea life. Visibility in the balmy waters is exceptional, allowing you to spend hours snorkelling amongst the vibrant life under the surface. Chatham Bay is fantastic for a dinner beach barbecue – settle here for the evening and gaze at the gradually emerging stars sparkling overhead.

Petit St. Vincent
Spend a relaxing day exploring Petit St, Vincent, locally known as PSV. The privately owned island comprises a stunning luxury resort spanning the 115-acre tropical paradise. Bask in the sun on one of the surrounding sand islands or take advantage of the 5-star dive centre, Jean-Michel Cousteau.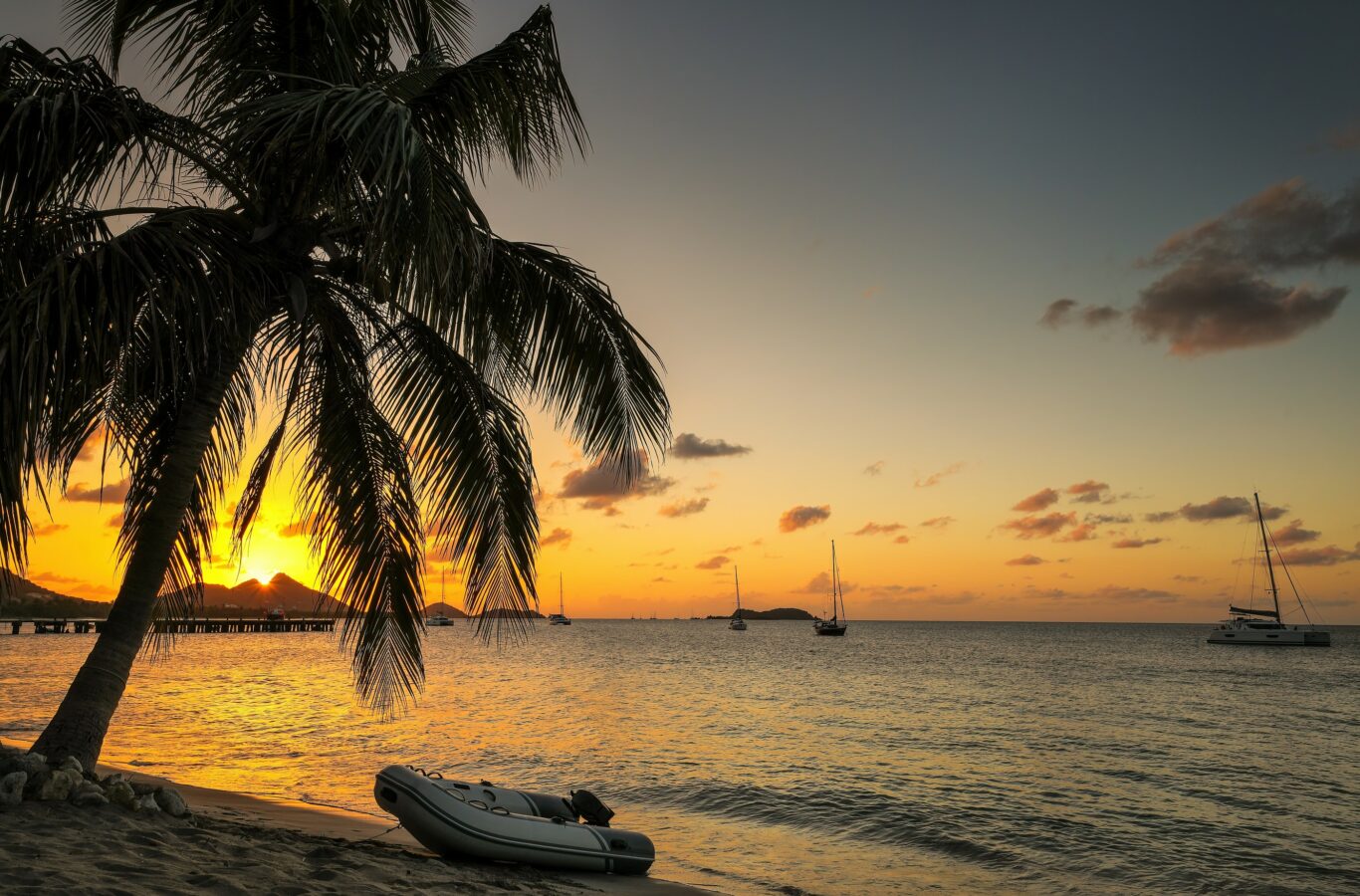 Carriacou
From one paradise to the next. In fact, Carriacou boasts a 1.6km stretch of pure white sand even named Paradise Beach. It's easy to see why when you gaze at its picture-perfect views. From Tyrell Bay, schedule a dive with one of the 5-star dive centres here that cater to all levels. There's also the chance to soak up some culture with the Carriacou Museum, where you can learn about the diverse history of the island.

Grenada
For your last stop, Grenada. Located at the southernmost end of the Grenadines island chain, Grenada is a place of grand natural beauty. Ridges of mountains plunge into steep valleys scattered with patches of searing tropical rainforest. Below the surface, you'll find Grenada's Under Water Sculpture Park, ranked in the Top 25 'Wonders of the World' by National Geographic.
Eerie sculptures by Jason de Caires Taylor and others rest on the seabed, with creeping marine growth beginning to colour the statues. Relish a final dinner aboard your vessel, watching the sun dip into the Caribbean sea and reflect on your time spent in a blissful idyll.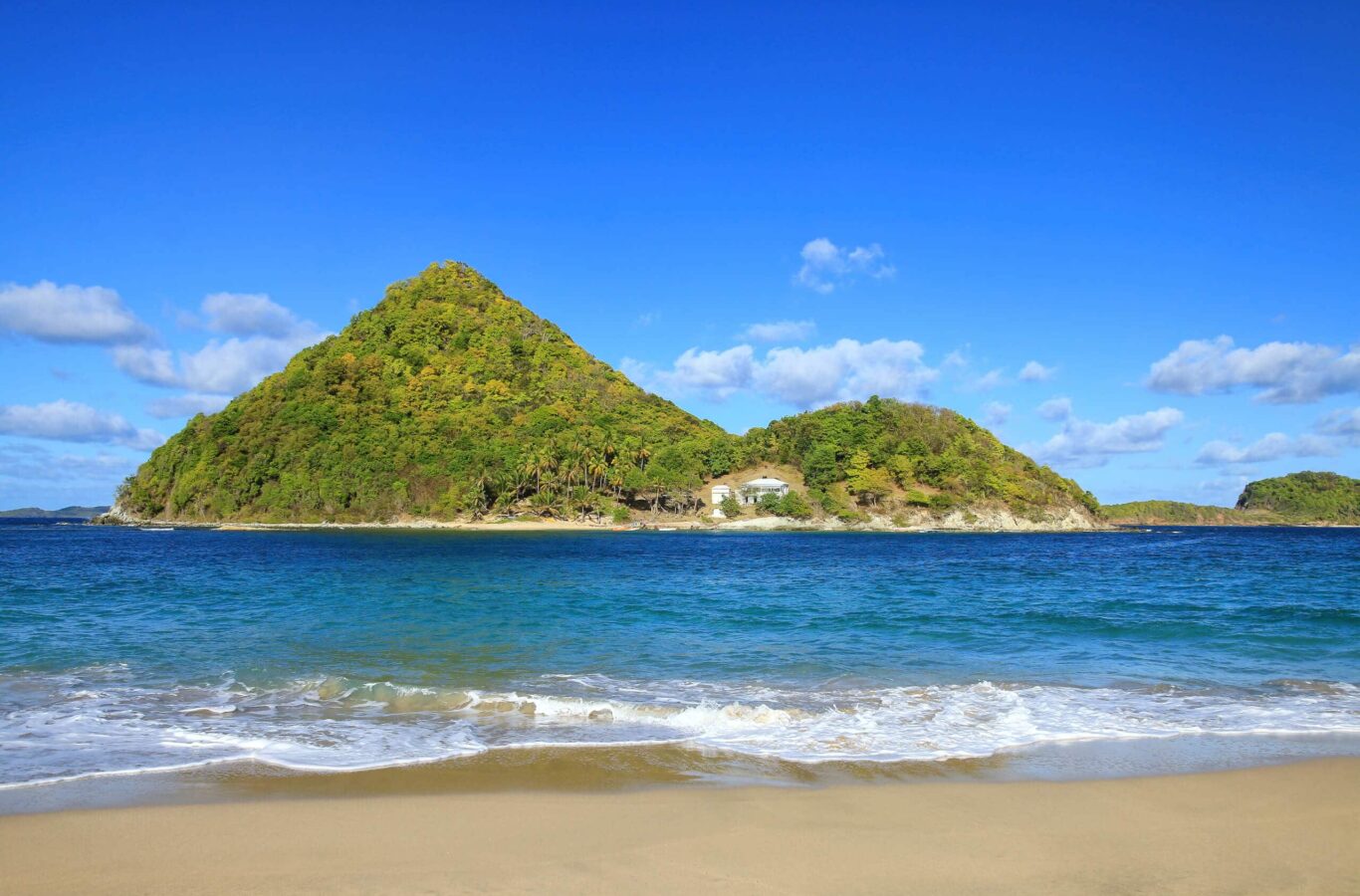 Our Favourite Superyacht Charter Locations Around St. Vincent and the Grenadines
St. Vincent and the Grenadines, and each of the unique links in its incredible island chains, offer an unsurpassable superyachting experience. From the lushest landscapes and soaring blue skies to a phenomenal underwater world to explore, there's a reason this route is so sought-after.
Let the experts at Yomira design a bespoke superyacht charter around you, where your freedom and pleasure are at the forefront. For a winter getaway like no other, the Caribbean is calling.
Cruise St. Vincent and the Grenadines on a bespoke superyacht charter by Yomira
Choose a Superyacht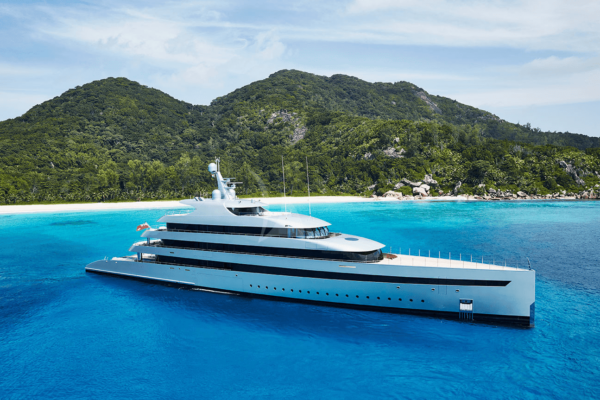 SAVANNAH
Motor Yacht of the Year 2016 at the World Superyacht Awards, cutting edge design from Feadship and their first hybrid featuring electric diesel engines – both eco-friendly and quiet. There is a stunning 9 metre on deck pool, DJ station and 'Nemo Lounge' – sit and watch the sea life with half submerged window.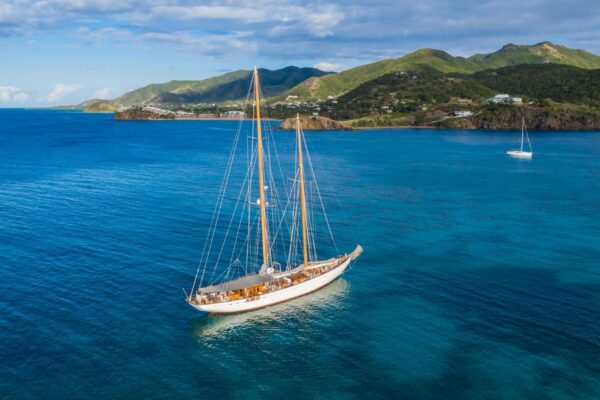 EROS
A genuine classic, EROS was built in 1939 and has been lovingly restored with luxurious touches. Still maintaining her old-world charm, she is supremely comfortable yet practical. A great size for small families or a group of friends, she offers a superb experience for those who want to do day trips or shorter overnight stays. An historic and memorable experience.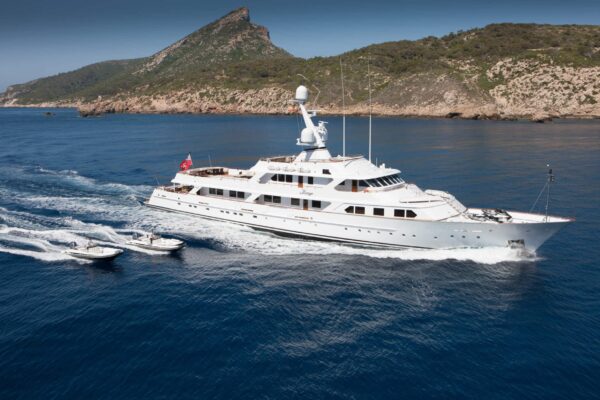 MIRAGE
With fine Feadship pedigree, MIRAGE has a rich history including winner of 2016 best refit at the World Superyacht Awards. Smart and neutral décor, her style lends itself very well for any type of charter. Great deck areas, gym, spa pool and a stellar crew with an enviable charter record.