Luxury Superyacht Charters in Spain and the Balearics Islands
Resting like pearls in the azure Mediterranean, lie the Balearic Islands. Only five of the 151 islands are inhabited: Mallorca, Minorca, Ibiza, Formentera and Cabrera. Each has its own personality, offering distinct local flavours ranging from revelry to relaxation.
Spectacular scenery across varied coastlines await in the Balearics, from secluded coves and rugged cliffsides that tumble into turquoise water to seaside villages exuding quintessential Spanish charm. And a thriving gourmet scene, both traditional and cosmopolitan, means the stunning sights aren't the only sensory satisfaction you'll experience.
For a luxury superyacht charter in Spain, Europe's largest archipelago gives an unforgettable experience. With Yomira, you can cruise in peerless luxury on a private superyacht charter that's built around you. No strict itineraries, just Mediterranean bliss.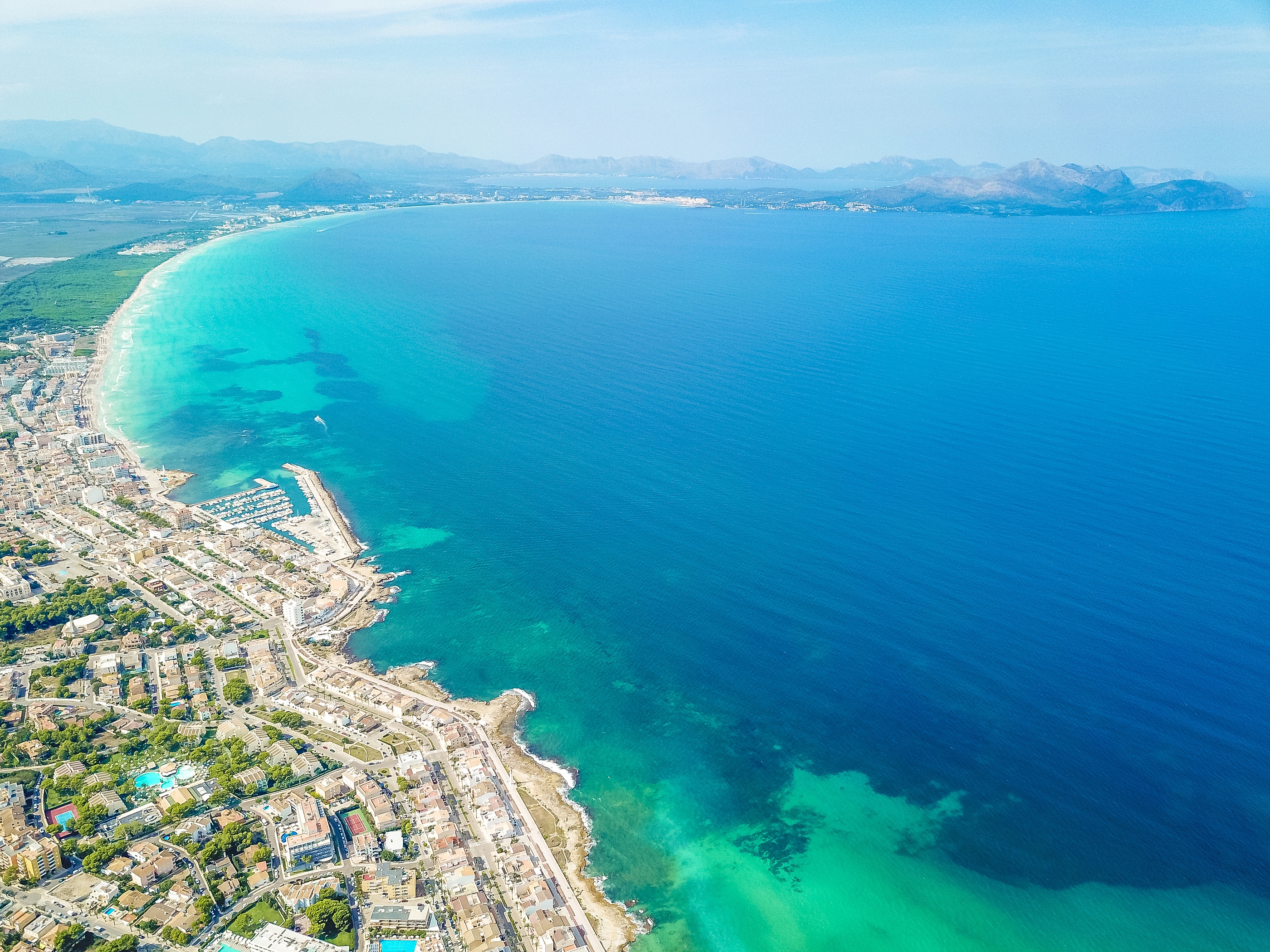 The Best Times for Your Superyacht Charter to Spain
While the Mediterranean climate makes the Balearic Islands pleasant year-round, the weather from May to October is beautifully hot and dry with mild winds that allow peaceful navigation. High summer is an ideal time for your voyage if you want to see the glorious sun turn the cerulean sea into a dazzling, sparkling expanse.
Typically, superyacht charters around the Balearics last a week, giving you time to drift dreamily between the main destinations at your leisure. The great appeal of a Yomira luxury superyacht charter is the freedom to choose. You'll sail the Balearics at your own pace at a time that's right for you, with flexibility of itinerary being our most prized facet.
Spanish adventures for…
FAMILY & FRIENDS
CULTURE & GASTRONOMY
Freedom & Serenity
Recreation & Restoration
The fast-paced clamour of contemporary living can make it hard to gather with loved ones for true quality time together. Whether you're a couple relaxing together, a family with kids playing with the array of superyacht water toys, or a group of friends looking for island-hopping carousal, a charter through the Balearics has it all.
With Yomira's extensive collection of inland contacts, we can take you to world-class entertainment – or bring the entertainment to you for celebrations or special occasions. A private superyacht charter in Spain around the Balearic Islands will give you memories that you and your family can treasure for a lifetime.
A luxury superyacht charter through Spain gives plenty of opportunity for epicurean delights. From family-owned local treasures like Juan y Andrea in Formentera, or paella roasted in a wood-fire oven on a mountain, to Michelin-star chef Adrián Quetglas's eponymous restaurant in Palma, the Balearic culinary scene is mouthwatering and varied. What's more, every crewed superyacht has a world-class chef on board, so you can sample local dishes and local produce prepared for you in luxurious privacy, too.
And it's not just sun-soaked beaches and blissful anchorages in the Balearics; there are plenty of cultural highlights peppered throughout. In the infamous Ibiza, for example, you don't have to just party: spend the afternoon at the Museu d'Art Contemporani d'Eivissa which houses striking pieces that range from seminal Japanese artists like Masahiro Fukuda to charming local works. Or, on the Puerto Soller coastline near the village of Deia, you can visit the house of Robert Graves. For every cultural highlight, Yomira can arrange for exclusive access to relevant experts and private tours, so you can truly make the most of what's on offer.
The Balearic Islands offer much in the way of serene relaxation. Away from the coast of Puerto Soller, for example, you can enjoy the tranquil village of Deia, where secluded beaches lie and an atmosphere of blissful privacy envelops you. With our decades of chartering experience, we know where to go to escape, and can bring you to hidden locales where the freedom of sun-kissed relaxation is yours for the taking.
At Yomira, we hold freedom and flexibility in the highest regard and we will collaborate with you to create a Spanish superyacht charter tailored entirely to your wants and needs. Wherever you want to go in the Balearics, we'll endeavour to take you there. Sit back in the incomparable luxury of your private superyacht and let us do the hard organisational work.
Sensational Spanish nightlife is a given in destinations like Ibiza and Palma. Paired with all the natural beauty on offer, cocktails with a view, like at the magnificent terrace at La Residencia, are a common occurrence, and an eclectic array of clubs and bars await throughout the Balearics. Or, stay close to the personal paradise of your private superyacht and make the most of the exciting watersports equipment: dive into the magnificent Med and make the ocean your playground.
For restorative recuperation, luxuriate on board your vessel with the dedicated spa and wellness services, and accompanying experts that come included on many of our superyachts. Relish the opportunity for a hot stone massage on board while the sun sinks into the Med behind you, or enjoy a dedicated yoga session onboard. We can even arrange a group pilates class on your superyacht sun deck, with the breathtaking view of the Sa Foradada rock formation as your backdrop. And don't miss the natural mud baths of Cala Zarraca near Ibiza. True bliss.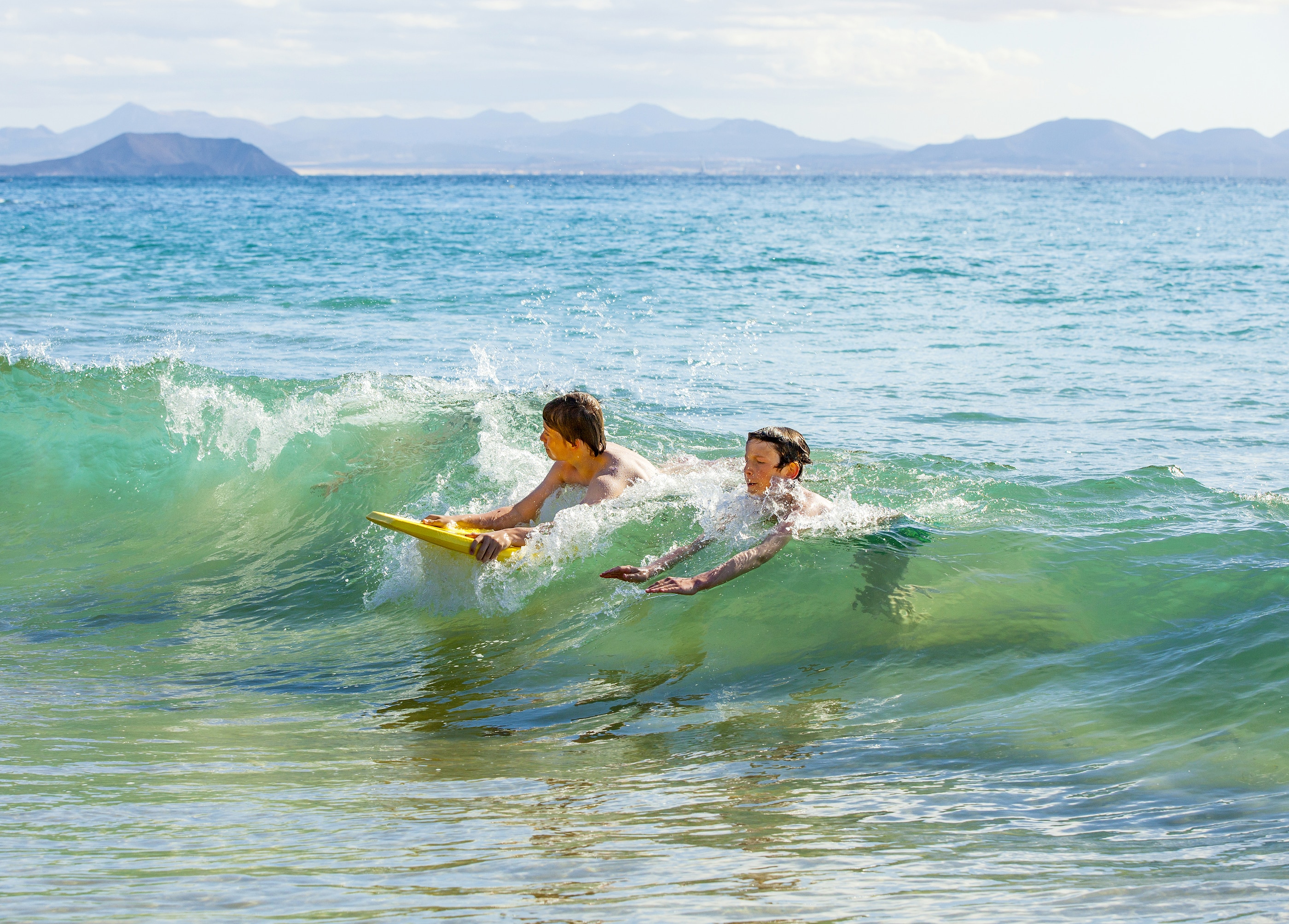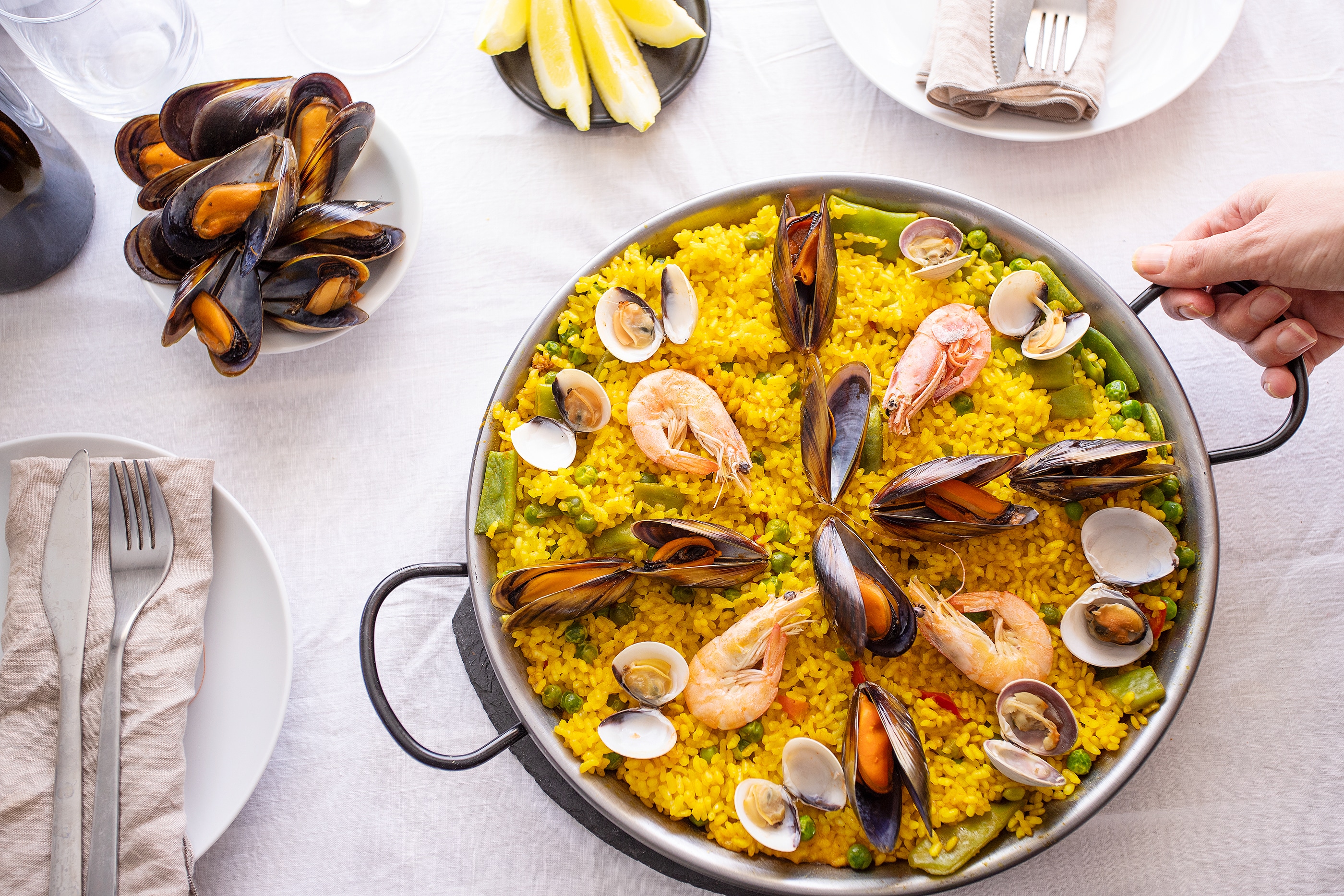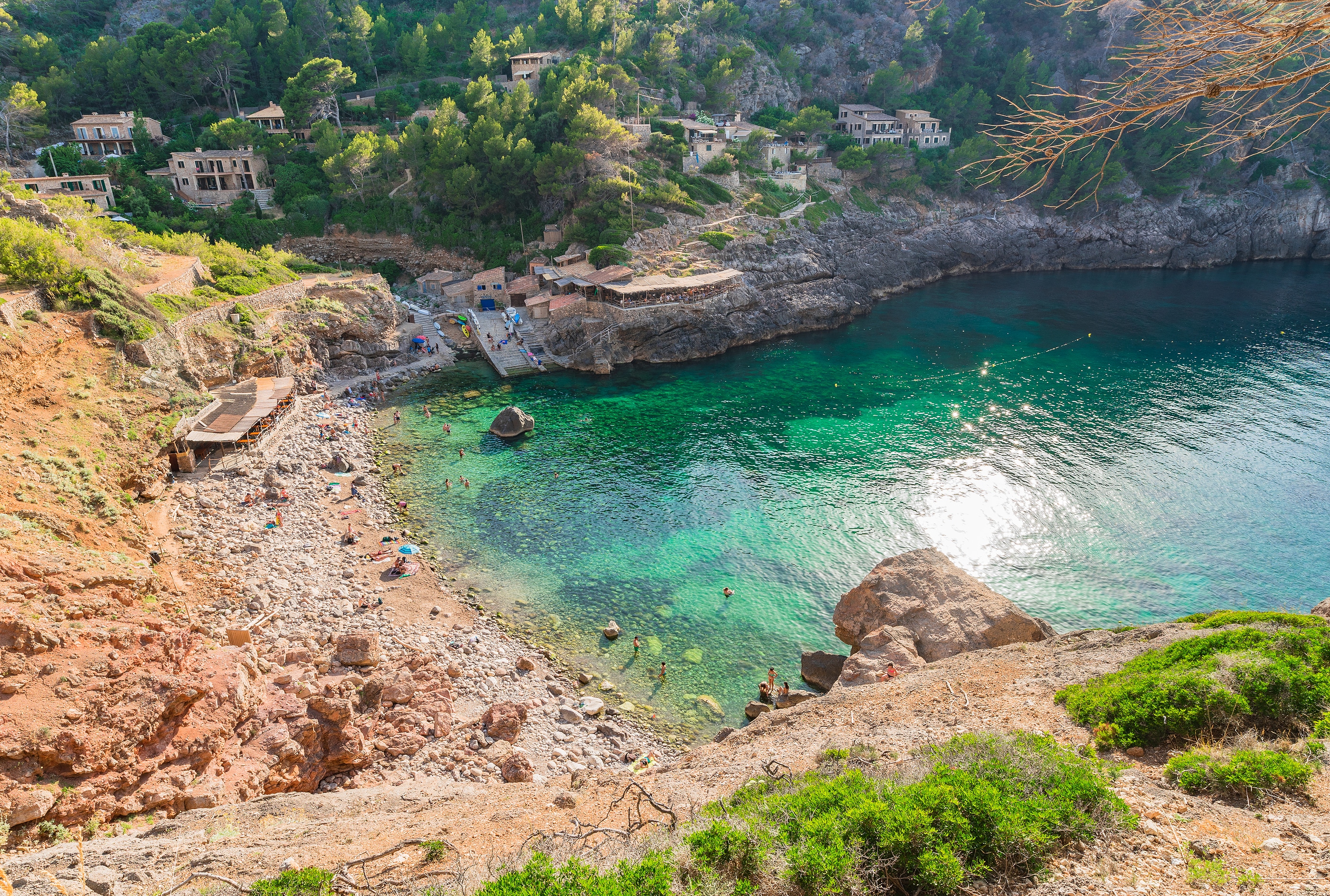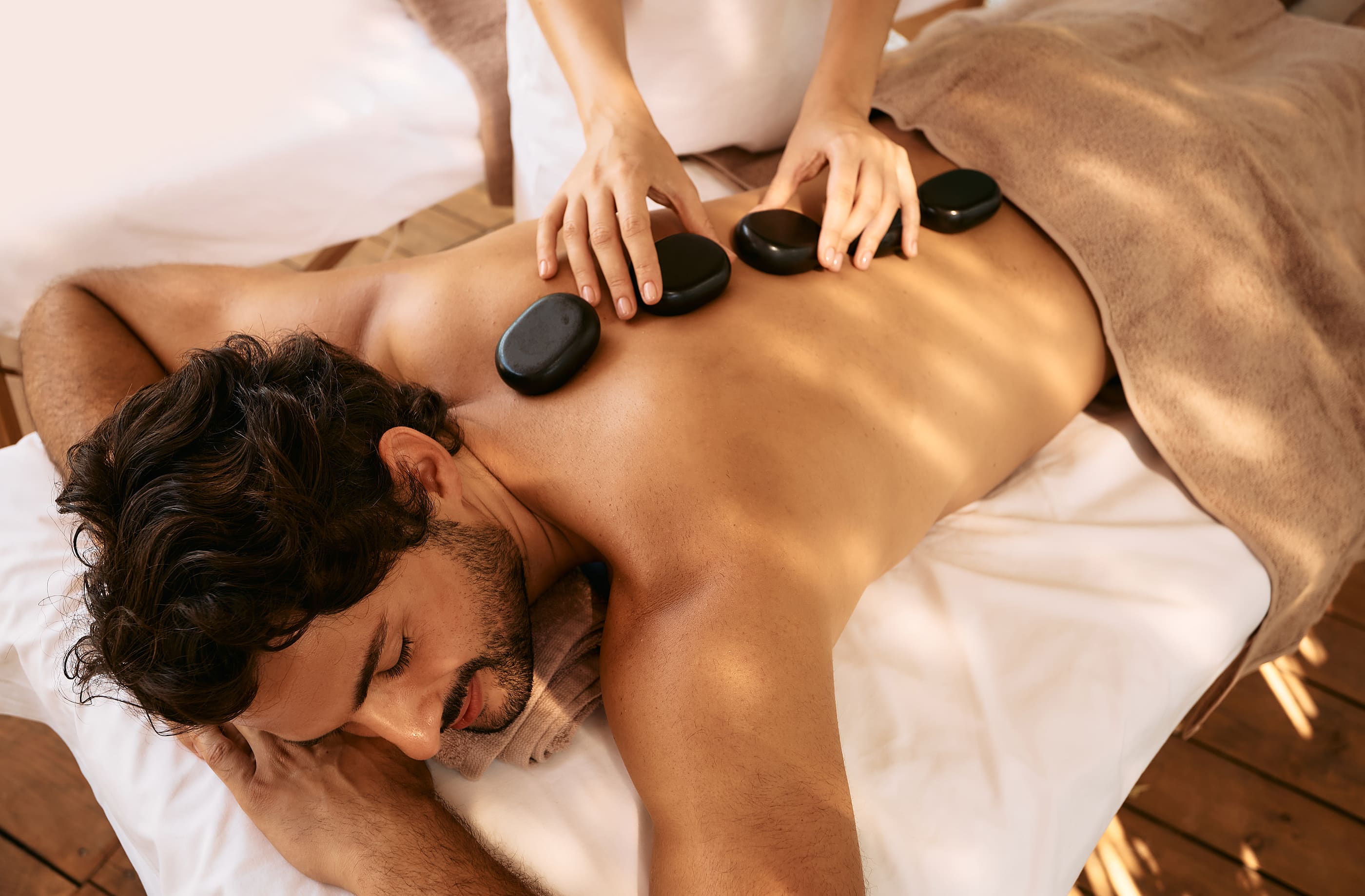 Our Suggested Charter Route in the Balearic Islands
When you charter with Yomira, the flexibility of the itinerary comes as a standard. Allow us to take you through one of our itinerary suggestions for a luxury superyacht charter in Spain through the Balearic Islands: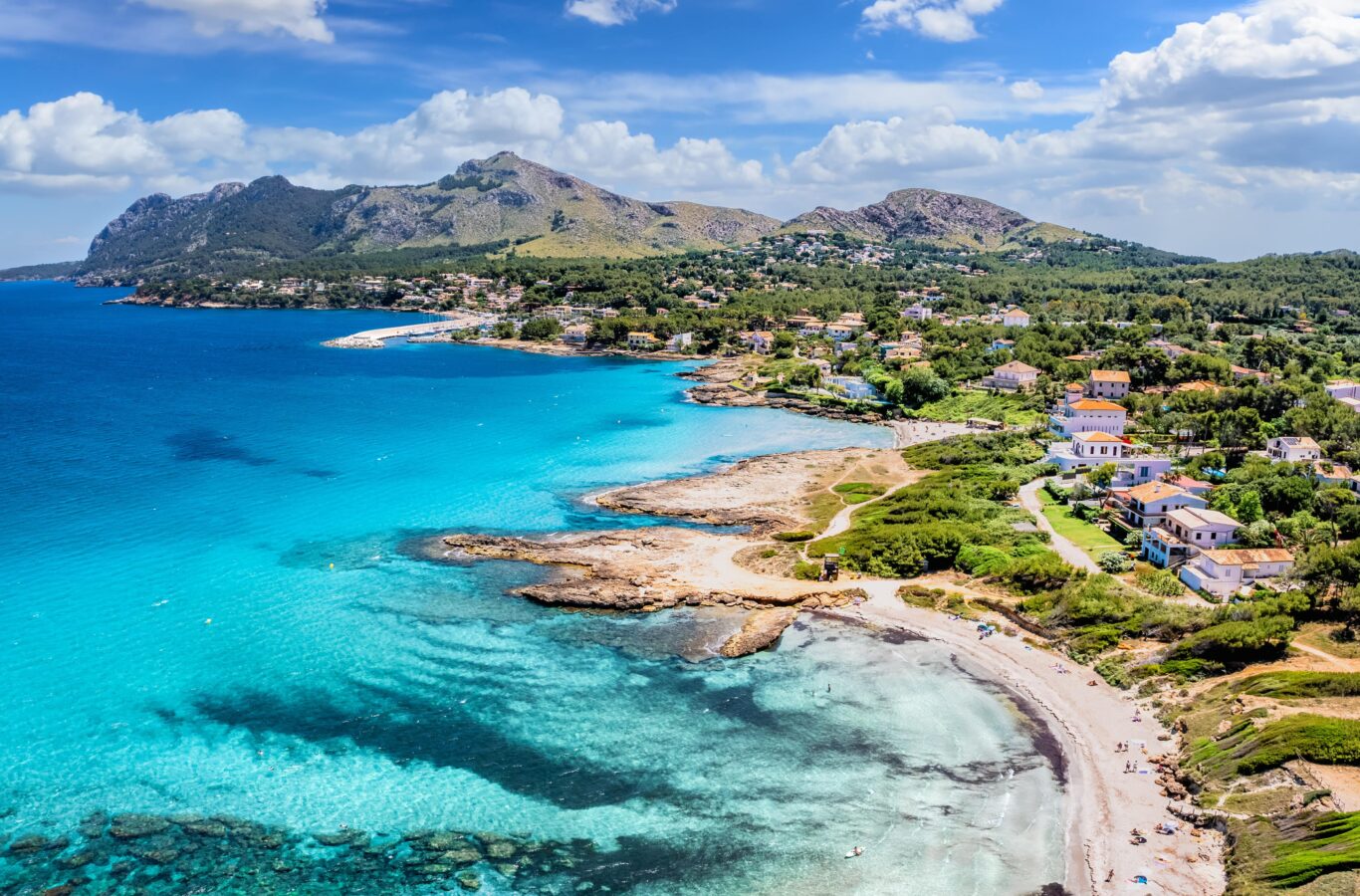 Palma de Mallorca and Playa Es Trenc
Begin by cruising the Mallorcan coastline, gliding through the aquamarine while the sun warms your skin. Playa Es Trenc allows you to make the most of the array of water toys available on your superyacht. Snorkel in the beautiful waters that lead onto a stretch of perfect sand unspoilt by lines of chain hotels or restaurants. Relish a seafood buffet on board or sip a colourful cocktail from the sun deck as you watch a glorious sunset. Welcome to the Balearics!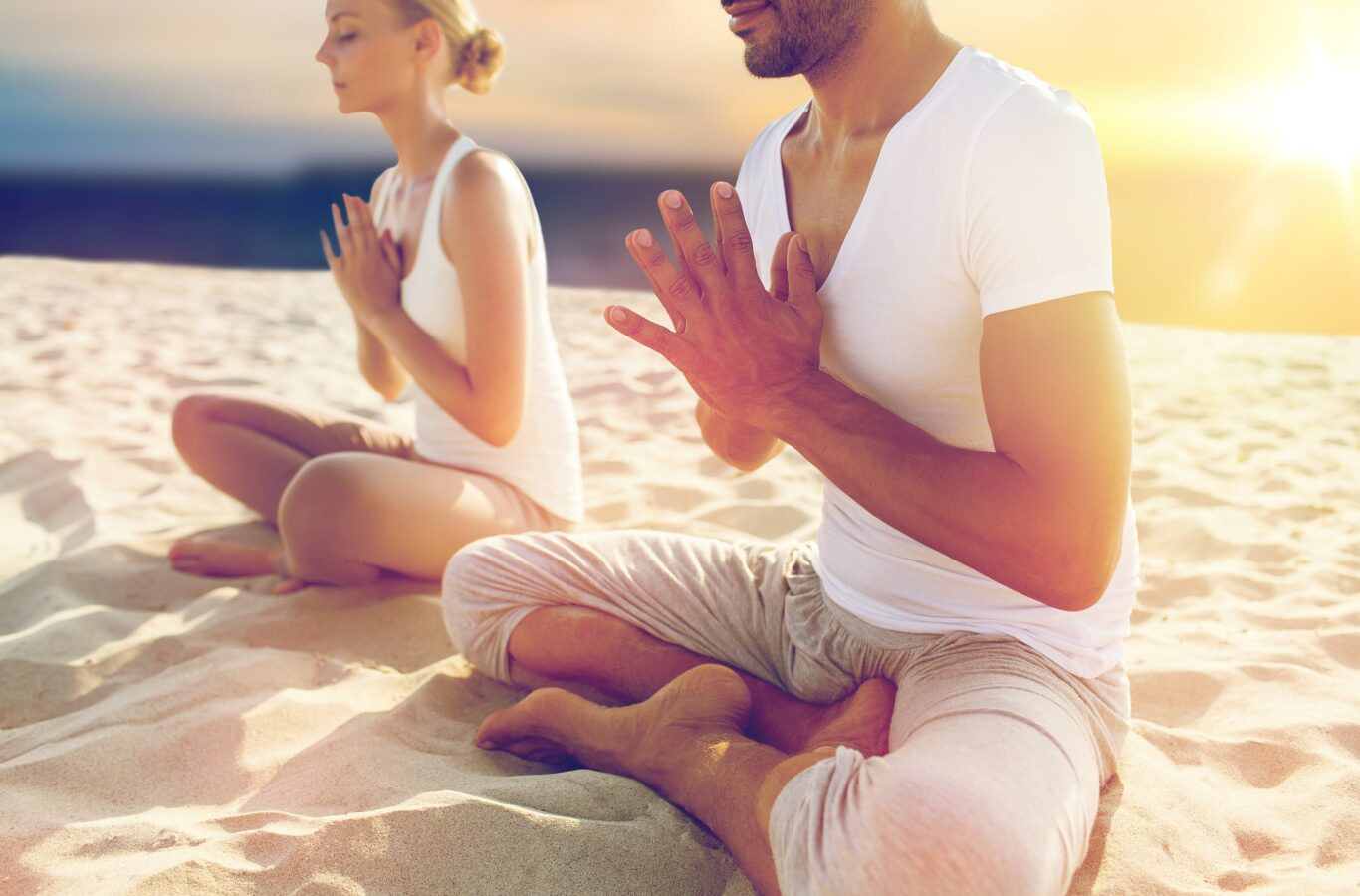 Formentera
From one locale of luxurious relaxation to another. At Formentera, you'll be met by the magnificent Migjorn beach, a 5-mile stretch of soft-sanded paradise. Make the most of the calm waters with a yoga session on the beach, an unforgettable restorative experience, before enjoying a traditional Spanish meal at the charming Juan y Andrea restaurant. Here is where you can truly unwind and appreciate the Mediterranean escape.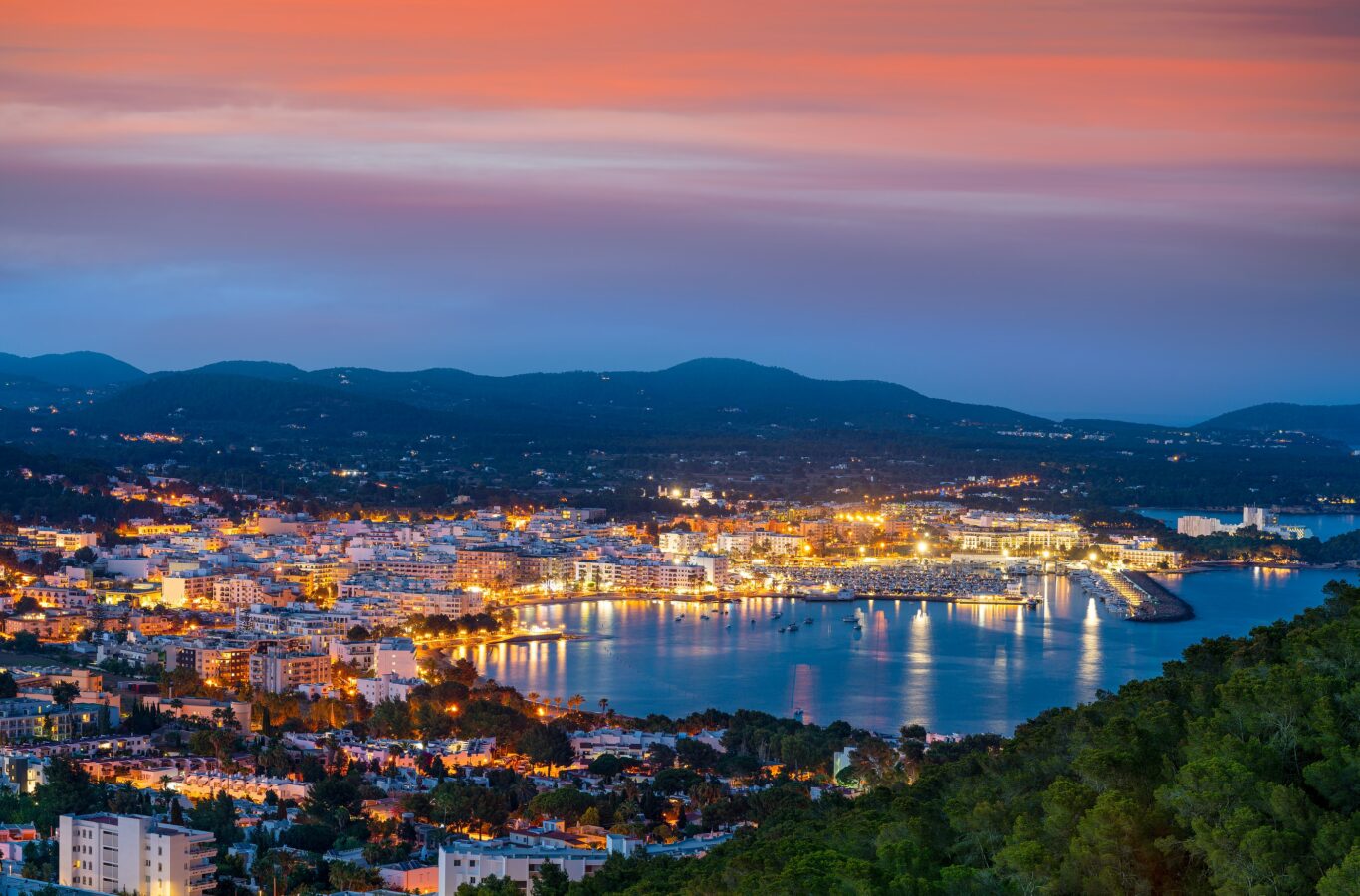 Ibiza Town
Cruise from endless beaches of tranquillity to the fizzing vibrancy of Ibiza. The legendary nightlife here needs no introduction. Close to the capital, you'll find Pacha, Amnesia, and Space, where you can spend incredible nights of hedonism. If that's not your style, there's a whole other side to Ibiza you can explore, too. Spend an afternoon at Museu d'Art Contemporani d'Eivissa before heading to the picturesque Carrer de Sa Carrossa, a delightful town square replete with charming shops and cafes. Finish your day with a magical sunset dinner at Amante Ibiza, a secluded cove with spectacular views across the sweeping Med.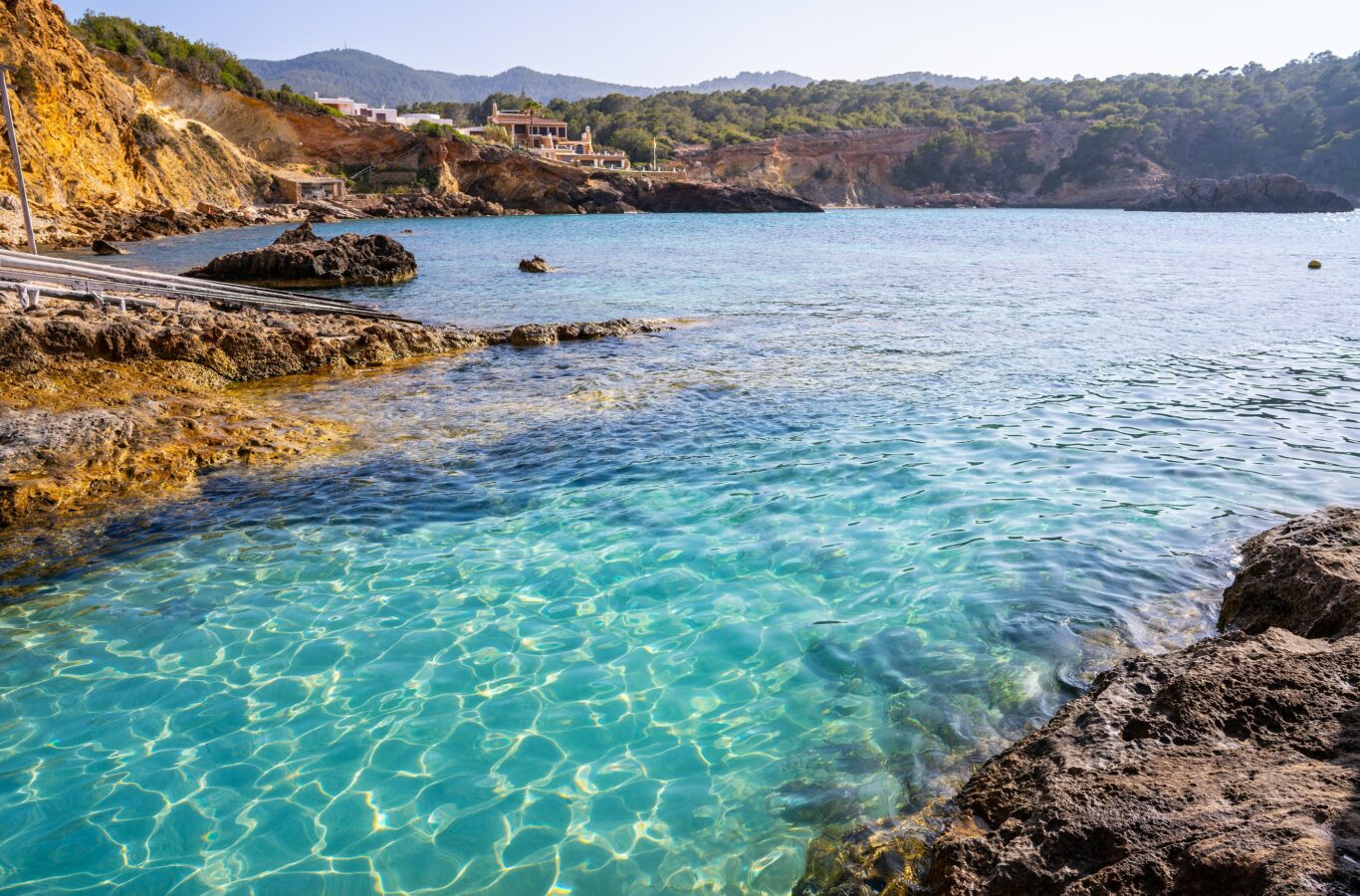 Cala Xarraca
Cala Xarraca is one of Ibiza's best-kept secrets. A secret jewel of a beach where you can enjoy waters of sublime translucent turquoise. Bask in the sun on what will feel like your very own private beach or venture up the surrounding lush forestry, hiking through the rocky pathways on a pilgrimage to natural mud baths. The perfect place to recuperate from the revelry of Ibiza.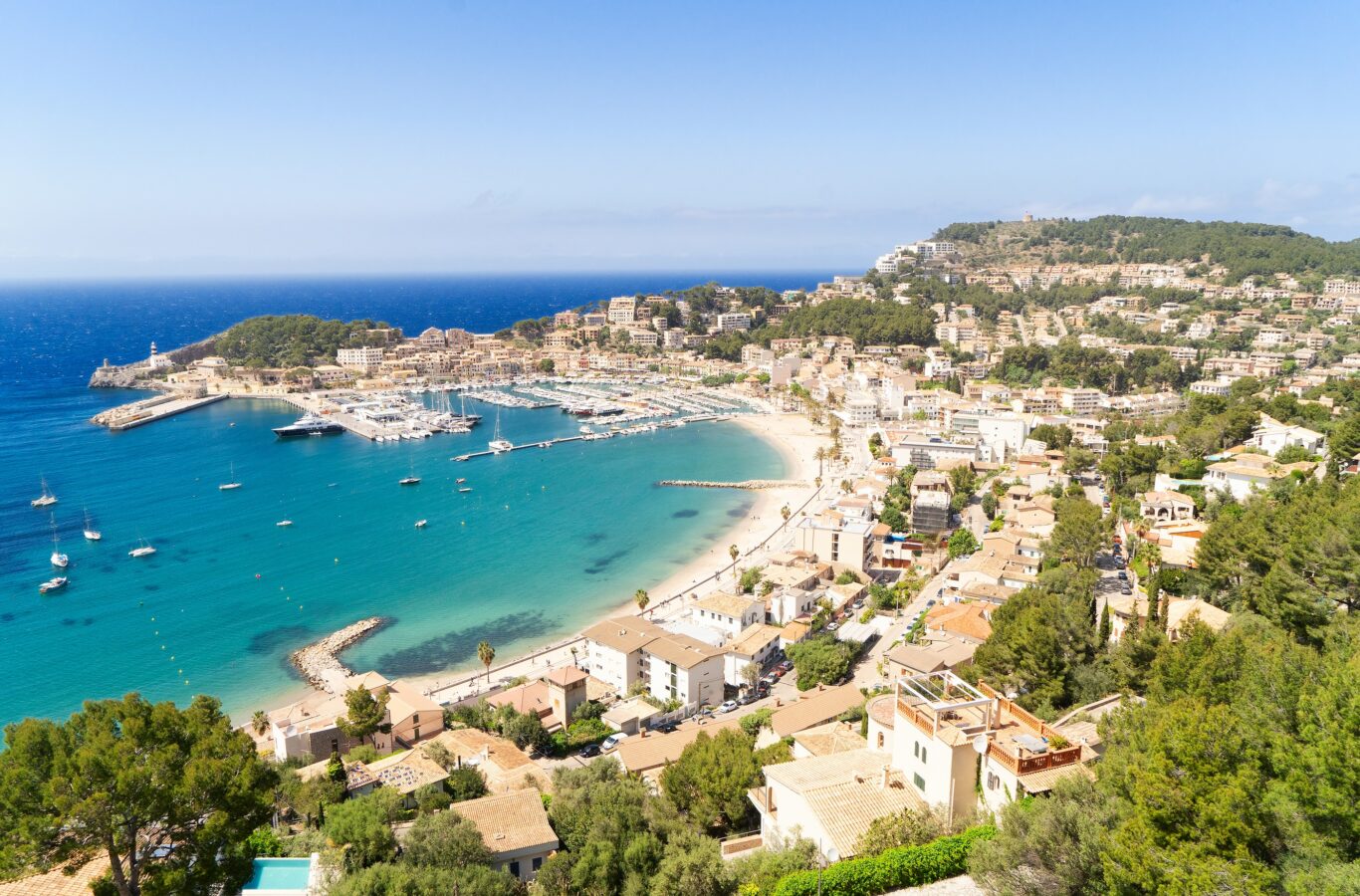 Puerto Soller
Cruise back to Mallorca and visit the exquisite coastal village of Puerto Sóller. Around this area, you'll get the chance to view the astonishing natural wonder of Sa Foradada. This jagged rock formation protrudes out of the Northwest coastline, its contours flecked with olive trees knarled by centuries of life. We can take you on a guided excursion to the breathtaking vantage point, where a lunch of wood-fire paella, regarded as the best on the island, will be waiting. In the evening, dine at C'as Xorc, a restaurant high on the mountain with sensational views, and sip on a cocktail under a smattering of sparkling stars.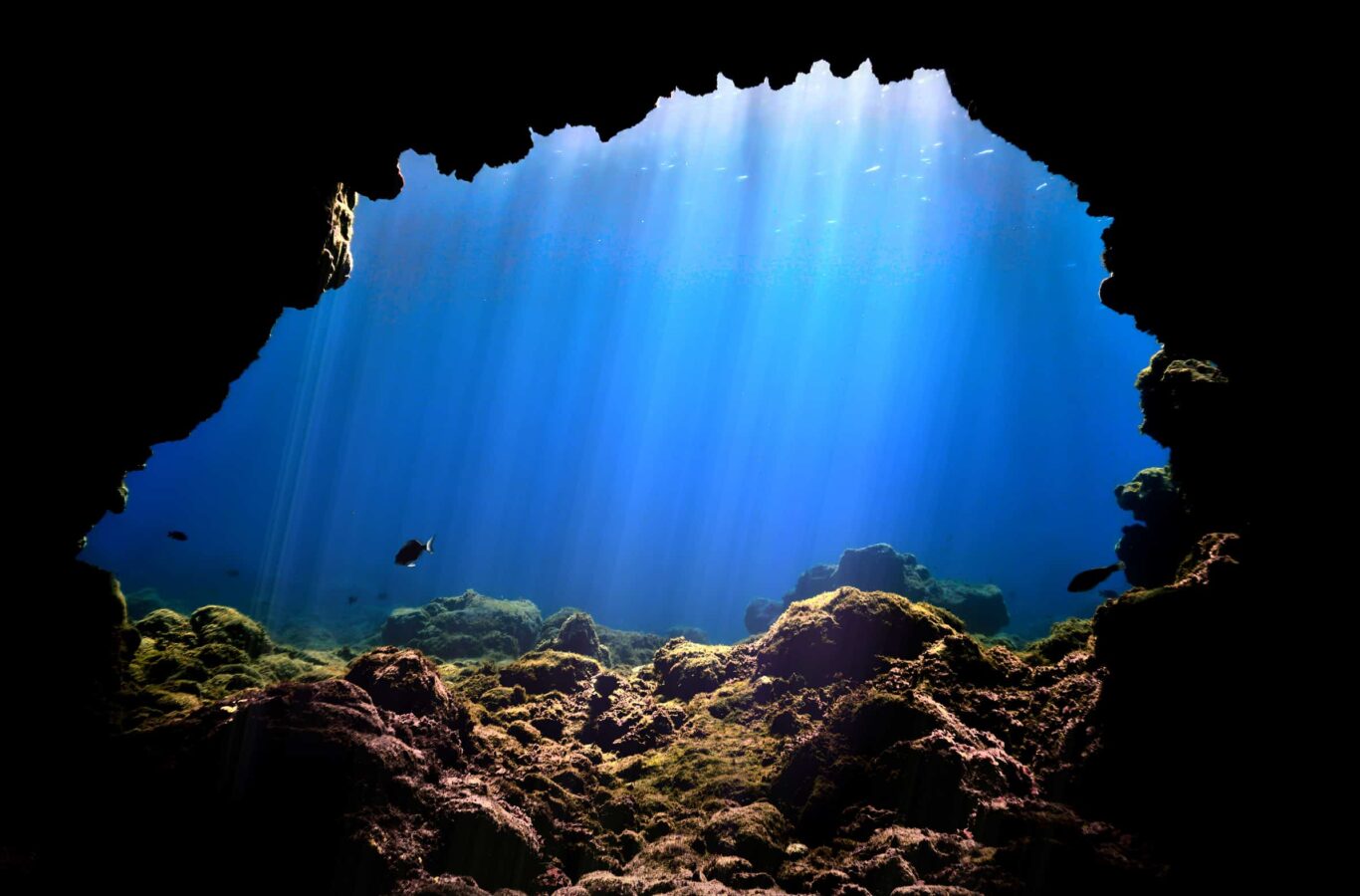 Puerto Andratx
On to the captivating area of Puerto Andratx, one of the most exclusive areas of Mallorca. Originally a fishing village, its harbour is incredibly pretty. Several hidden beaches across private pockets of the coastline present the perfect opportunity for a beach barbecue. You'll also have the chance for a fascinating cave dive in Llucalcari with a dedicated instructor, exploring another natural wonder of the Med. Finally, head back to Palma for your last night in the beautiful Balearics. Dine at famous chef Adrián Quetglas's Michelin-star restaurant and raise a glass to an unforgettable charter experience.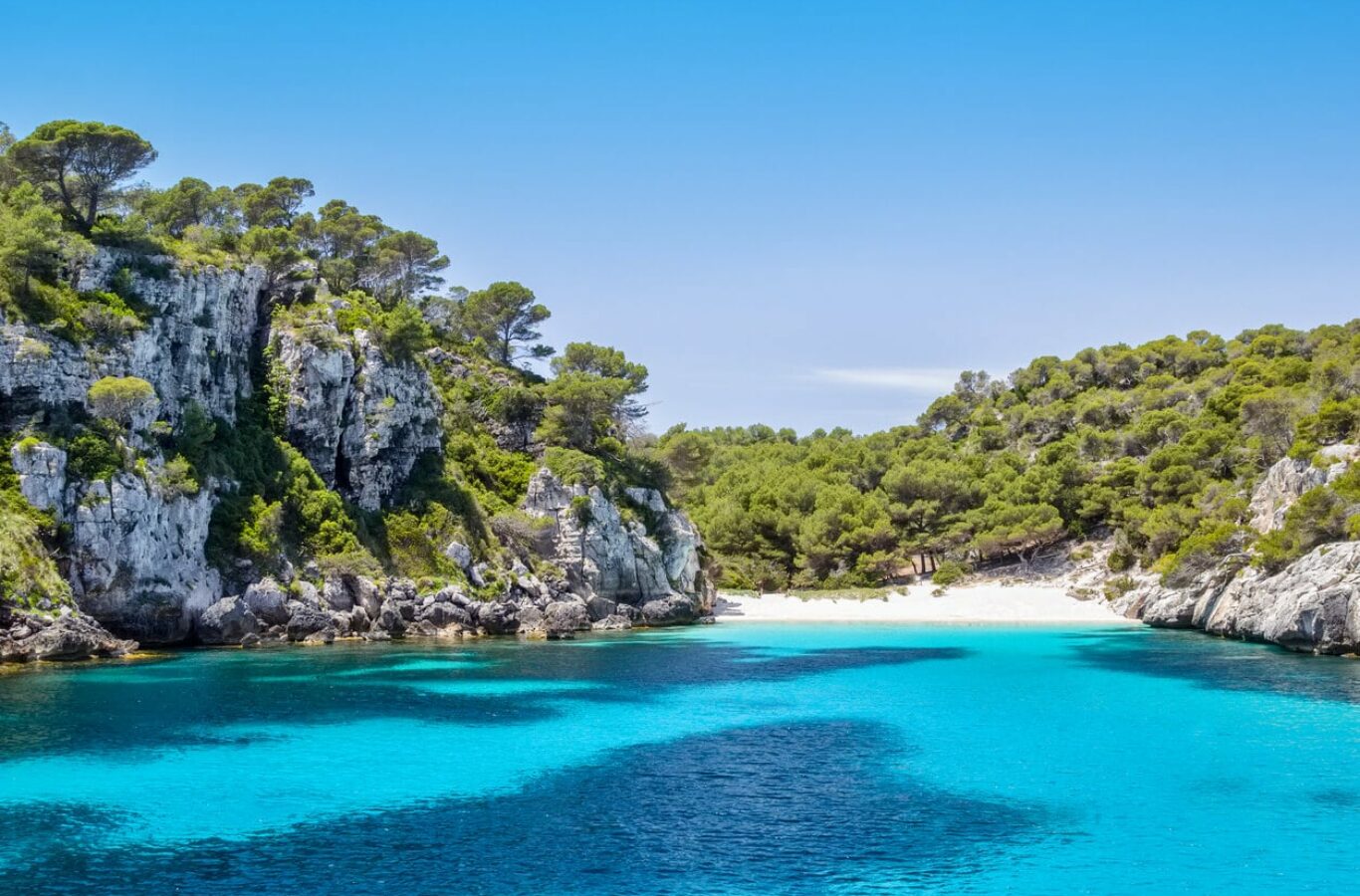 Curate Your Bespoke Superyacht Charter in Spain With Yomira
To experience a uniquely Spanish sojourn in Mediterannean, cruise the Balearic Islands in the splendour of a luxury superyacht. We will make your charter experience a dream, with a flexible itinerary completely tailored to you and all organisational efforts taken care of. All that's left for you to do is to lie back on your sun deck, gaze at the beatific natural beauty of the Balearics, and let the true indulgence of a superyacht charter wash over you.
Build your luxury superyacht charter in Spain with Yomira
Choose a Superyacht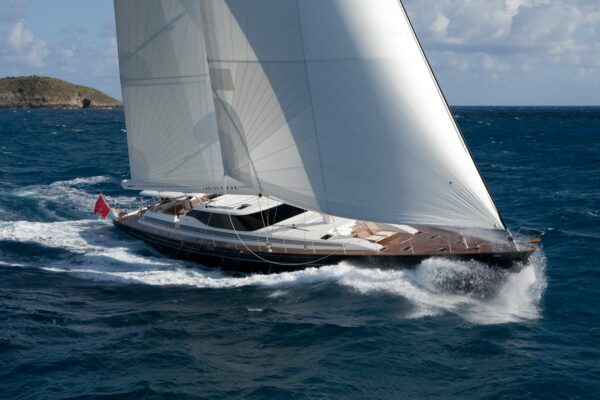 GENEVIEVE
Beautiful full beam master plus 3 additional staterooms, superb cockpit area for eating and entertaining, on deck cinema and huge swim platform, GENEVIEVE is a superb option.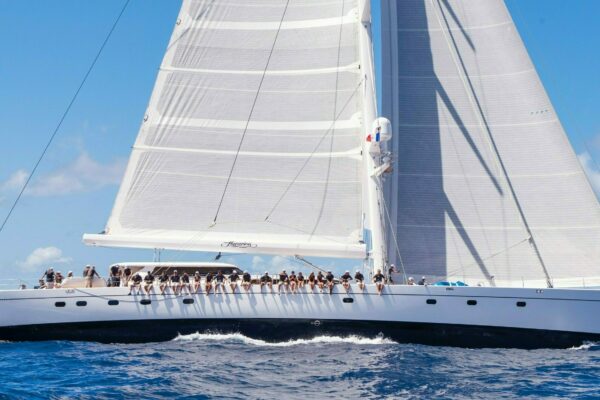 HYPERION
Built by the renowned Royal Huisman shipyard, HYPERION is a stunning sailing yacht that combines performance, luxury and comfort.  Sleek and elegant lines are complimented by a striking white hull and classic wooden decks.