At Yomira, we have honed the art of crafting itineraries that marry relaxation, adventure, and luxury, creating journeys that deliver unforgettable memories. Experience the most glamorous part of the Mediterranean with a sojourn to the French Riviera. Envision basking in the regal beauty of Monaco, soaking up the cinematic allure of Cannes, exploring the enchanting charm of St Tropez, and surrendering to the timeless appeal of Antibes and Villefranche Sur Mer.
We ensure each charter we design is as unique as you, meticulously tailored to match your desires and needs. To catch a glimpse of what could be in store for you, explore our sample itinerary below and discover the quintessential superyacht charter in the French Riviera. Remember, this is simply a taster of the unforgettable adventure we can craft specifically for you.
So step in, let your curiosity unfurl, and draw inspiration from the possibilities outlined below. Or start your journey today with a simple enquiry.

Day 1 – Monaco to Cap d'Ail
4nm – 20 mins
Receive a warm welcome at Nice Airport by your Captain before being transferred to Monaco (approx. 40 mins). Once you have slipped off your shoes and settled in on board, leave Monaco to reach Mala Beach and drop anchor for relaxation on the sun deck and watersports activities.
From Monaco to Cap d'Ail then a short cruise back to Monaco, where the glitzy Casino Square is just a short walk away. For aperitifs, the famous Hotel de Paris' American Bar awaits, as does the Twiga Lounge with outstanding cocktails and internationally renowned DJs.
You can also enjoy Michelin Star cuisine from famous Chef Alain Ducasse at Hotel de Paris. Or, soak up the exotic ambience and unusual flavours in the chic setting of the Buddha Bar. For those who wish to dance the night away, Jimmy'z is the temple of clubbing, opening onto a spectacular Japanese-style lagoon replete with mini waterfalls and a pagoda.

Day 2 – Monaco to Cannes
33nm  – 3 hours
Enjoy breakfast underway and drop anchor between the Lerins Islands opposite the Bay of Cannes for a day of luxuriating in the sun and some exciting watersports activities.
Sainte Marguerite Island is the nearest island to the mainland. Here, you'll find rare Mediterranean plants and migratory birds soaring above shores lapped with translucent water, while the fragrance of pine and eucalyptus trees abounds. Enjoy lunch at La Tonnelle, Tonnelle Restaurant and visit the vineyards still tended to by monks.
Later in the afternoon, berth in the Old Port of Cannes for the night. Famous for its Film Festival and La Croisette, Cannes has a magnificent promenade, lined by palm trees and designer boutiques and excellent local restaurants.
Going west, you'll find a small hill on which the charming old town known as Le Suquet is situated. It's worth a visit for the incredible panoramic view of the city alone. For a fine dining experience and nightclub vibes, we recommend the Baoli in the heart of Port Pierre Canto

Day 3 – Cannes to St Tropez
27nm – 2.30 hours
After a visit in the morning with your Chef to Forville, the colourful farmer's market or perhaps a meander through Cannes, enjoy lunch underway to the Port of St Tropez. St Tropez is renowned for being a hub of activity – the Place des Lices, in walking distance from the port, is the typical village square with its rows of trees and benches with locals playing "pétanque". The square is transformed on Tuesdays and Saturdays into a morning market.
A drink at Café Le Senequier is a late afternoon must, to watch the show of people passing by before dinner at Villa La Romana. Make a final call upon the mythical nightclub Caves du Roy of Hotel Le Byblos for a night to remember.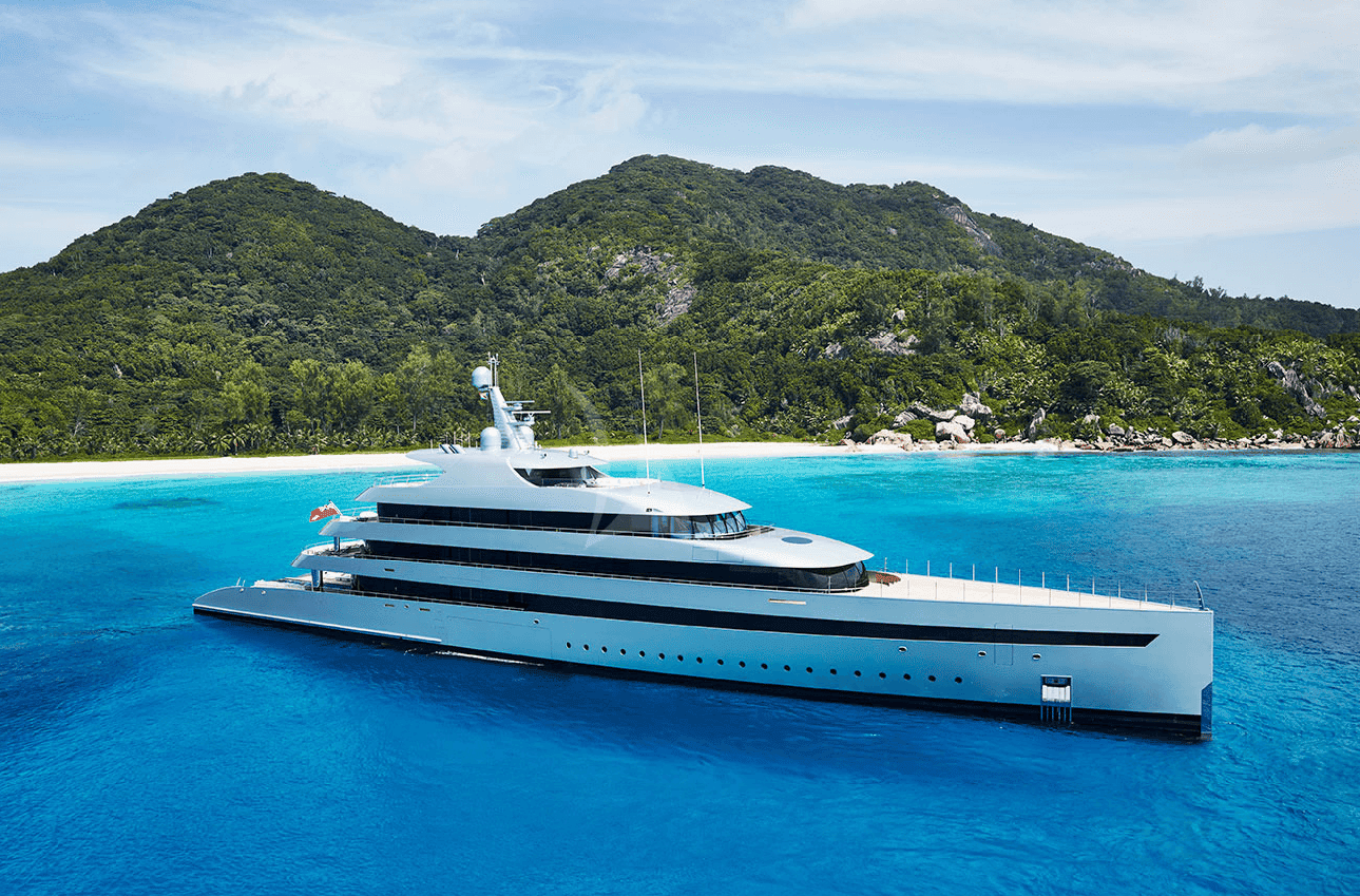 Day 4 – St Tropez to Pampelonne Beach
6nm – 30 mins
After a tour of the chic boutiques, leave for a day at Europe's most famous beach, Pampelonne. There are some fantastic lunch places here, including the infamous Les Palmiers and other spectacular restaurants: Club 55, Lou Lou, Byblos, La Reserve, and La Serena. Indulge in spectacular food and some of the best DJ tunes around.
Apart from the beaches, you can also explore the coastal footpaths, try your hand at parasailing or scuba diving or spend time sampling the traditional Côte de Provence rosé wine at one of the nearby vineyards. If you miss the night atmosphere of St Tropez, we suggest dinner at L'Auberge des Maures and more clubbing at the VIP Room, which attracts celebrities from all over the world.

Day 5 – Pampelonne Beach Antibes to Villefranche Sur Mer
16nm – 1.30 hours
Known affectionately as "Nice la Belle" (Nice, the Beautiful), this picturesque city has become a beacon for tourists worldwide. Its scenic landscapes and tranquil atmosphere offer both relaxation and inspiration in equal measure.
The city is also known for its strong artistic culture, with some of the Western's culture most outstanding painters and artists such as Chagall, Matisse, Nikki de Saint Phalle & Tinguely and Arman. Their work is commemorated all over the city and can be admired in many of the city's museums, like the Musée Marc Chagall, Musée Matisse, or the famous Musée d'Art Moderne et Contemporaine (known as MAMAC, the modern art museum).
Relax, enjoy the beach, sit in a café or bar and take in the beautiful scenery. Enjoy dinner atLa M ère Germaine, on the seafront and spend the night serenely at anchor.

Day 6 – St Jean Cap Ferrat to Beaulieu Sur Mer & Eze
5nm – 20 mins
Continue to St Jean Cap Ferrat, drop anchor and enjoy the watersports activities or a guided tour of two remarkable sites ashore: The Belle Epoque has left beautiful architectural remains, such as the Baroness Ephrussi de Rothschild's Villa, which is today one of the most visited museums on the Riviera. Admire the décor, the fountains and the immaculate gardens.
Villa Kérylos, an original reconstruction of an ancient Greek abode on the French Riviera, takes you on a fascinating journey and a tribute to Greek civilization. Enjoy a tranquil lunch at Paloma Beach or continue to Eze for an intense and lively lunch at Anjuna Beach where you may well end up dancing on the table. An unforgettable last night dinner in the Village of Eze at the 2 Michelin star Chevre d'Or or Chateau d'Eza with breathtaking views of the Mediterranean.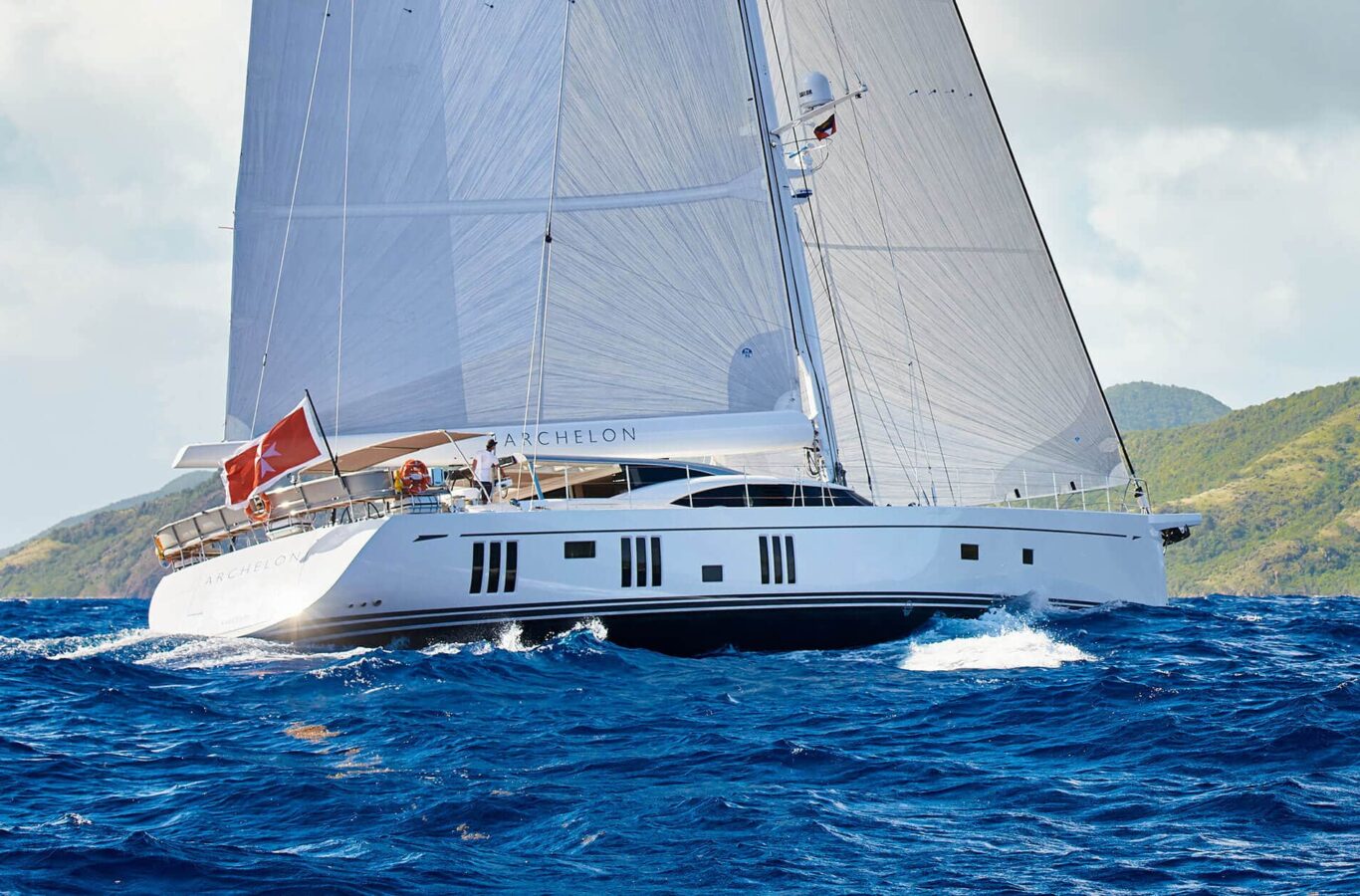 Day 7 – St Jean Cap Ferrat to Beaulieu Sur Mer & Eze
15nm – 1.20 hours
Enjoy your final breakfast underway and disembark at anchor by tender at the Port of St Laurent du Var. A chauffeur will transfer you 10 mins to Nice Airport for your flight home.
Make Your Mediterranean Charter Dream a Reality With Yomira
Excited about the idea of a luxurious charter trip along the French Riviera? This sample itinerary is just one example of what we can make happen.
At Yomira, we stand by our commitment to delivering tailor-made charter experiences that you'll cherish for a lifetime. Your wish is our command – from the choice of the yacht, to the food, entertainment, destinations and more. Whether you envision immersing yourself in the glitz of Monaco, the buzzing lifestyle of St Tropez, or the tranquil allure of Antibes, we're here to turn your voyage into an unparalleled adventure.
Embrace the opportunity to experience the French Riviera in the lavish style you deserve. Fill in our enquiry form or reach out to us directly to start curating your charter.