'There's nothing wrong with enjoying looking at the surface of the ocean itself, except that when you finally see what goes on underwater, you realize that you've been missing the whole point of the ocean.'
– Dave Barry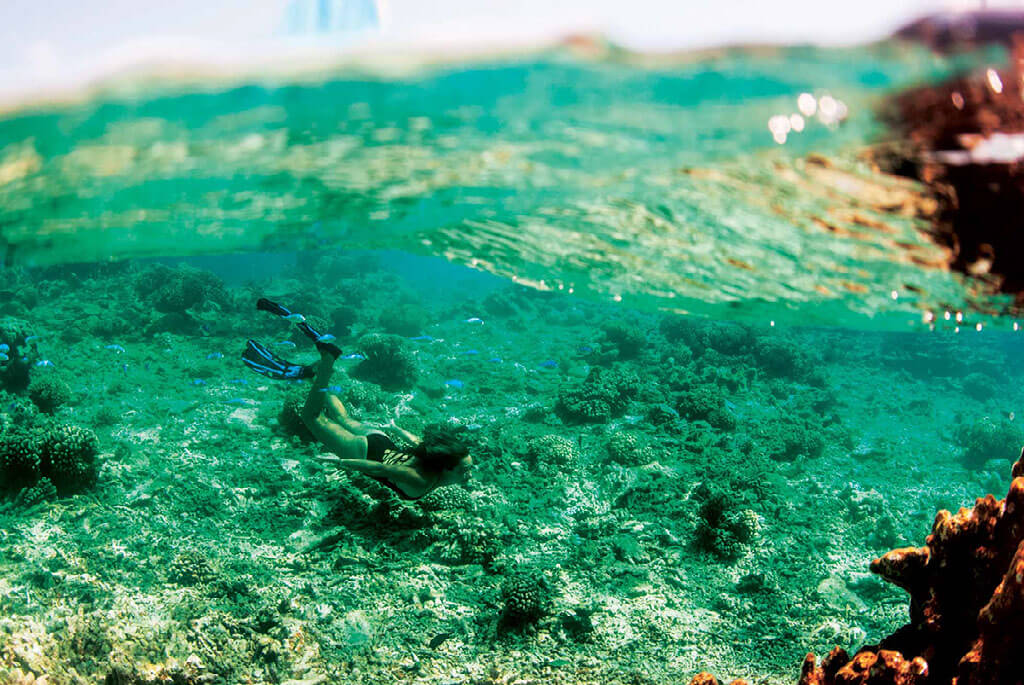 Any yachtsman will tell you that there is beauty to be found above the waves, but any diver will remind you that the true wonder of the sea lies beneath them. Scattered across the heart of the Pacific, the 118 islands of French Polynesia, and the waters surrounding them, make a compelling case for both.
Above the waves lies a landscape straight from every tropical-isle fantasy – verdant jungle atolls rising to volcanic summits, rings of sand soft and white as talc, luxury resorts with wooden pontoons and thatched villas stretching out over limpid blue sea… Venture below the surface, and you're in a Technicolor world of rainbow corals, darting, radiant schools of exotic fish, and stately giants of the deep, including reef sharks, hammerheads, humpback and manta rays. It's nature's own aquarium.
With such visual splendour to every aspect of its the seascape, French Polynesia is the perfect charter destination for anyone who wants to escape the everyday world for a while reconnect with the ocean, and immerse themselves in nature at its most artistic. From Tahiti to Boa Bora, Moorea to Huahine, these edenic islands offer yacht travellers an endlessly rewarding charter adventure, and a chance to experience a lifestyle that Tahitians describe as 'aita pea pea' – without a care.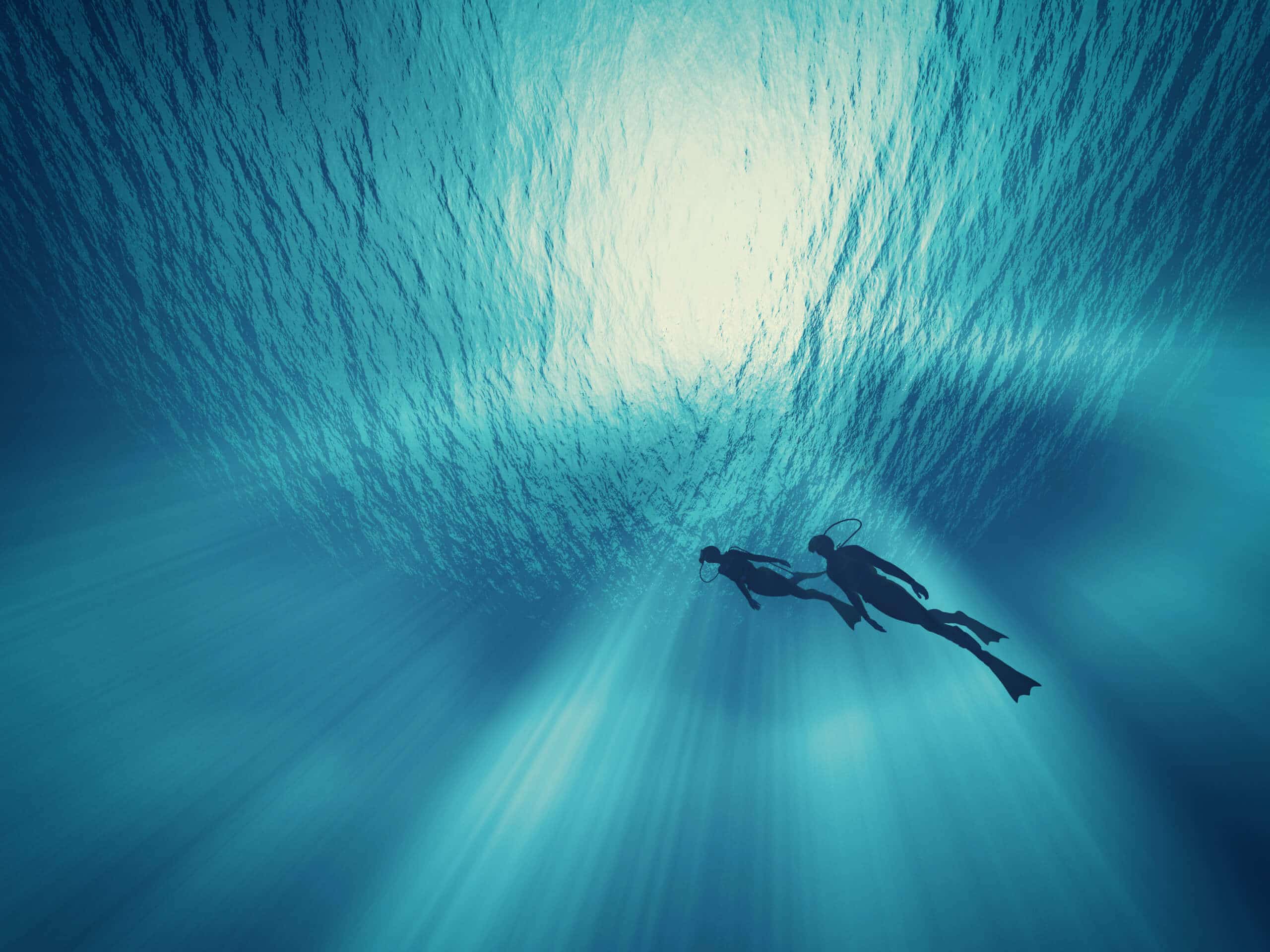 An eight-day voyage can take in many of the region's highlights, beginning in the Tahitian capital, Papeete, and travelling to a different island each day. Yomira's charters can be tailored to satisfy any interest, from the laid-back days relaxing on deck, to high-energy adventures hiking the jungle and diving the reefs. Highlights might include: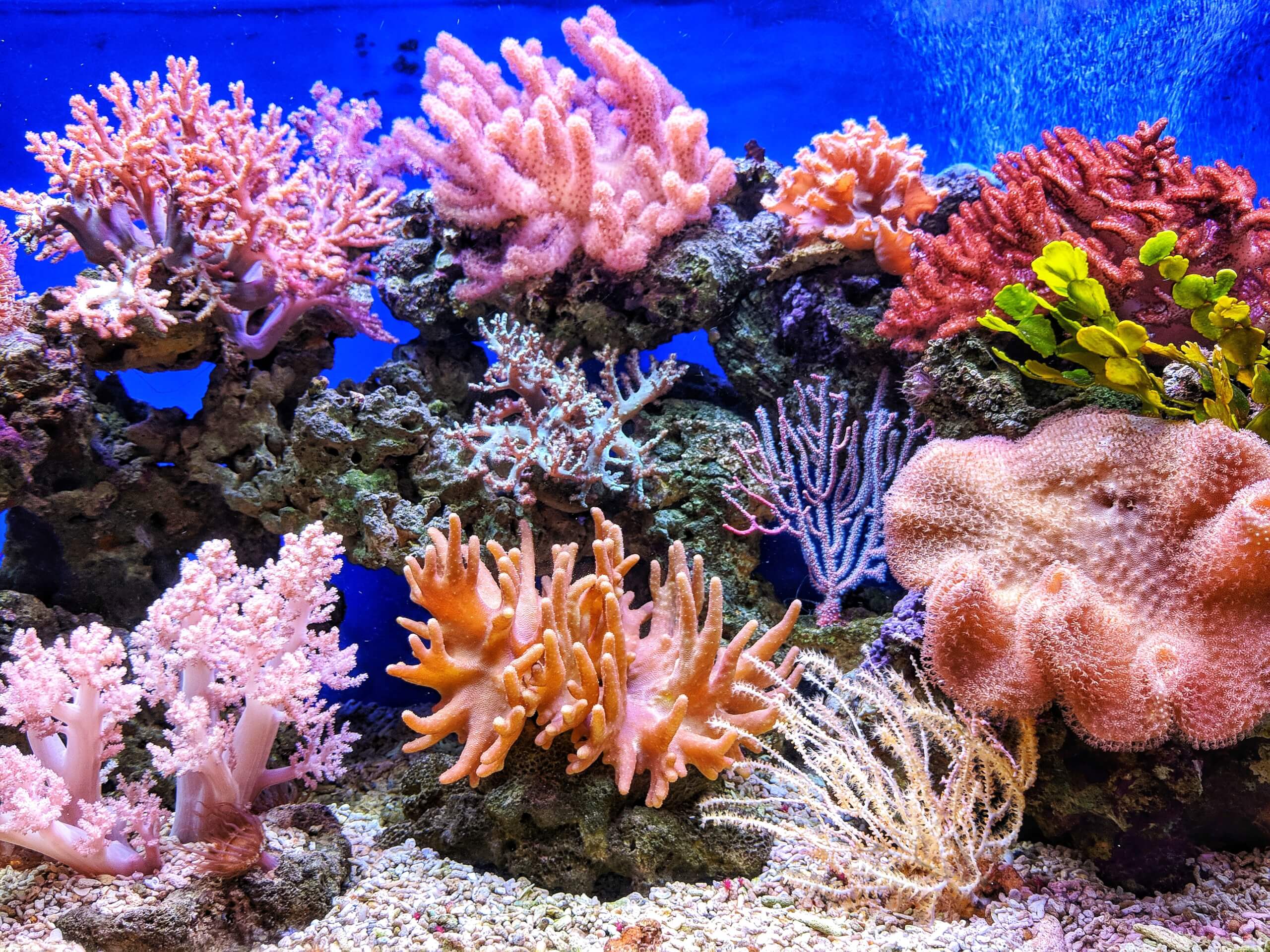 • Swimming with sharks and stingrays in the warm, inviting waters of Moorea – one of Polynesia's most postcard-perfect islands – and hand-feeding the creatures from the comfort of the tender.
• Seeing the sacred blue-eyed eels of Faie Village on Huahine, on the way back from exploring the ancient archaeological site of Marae.
• Obtaining rare black pearls from the lagoon pearl farms of Raiatea – a unique Polynesian treasure.
• Snorkelling the coral gardens of Taha'a – the vanilla-scented island's surrounding reef is a haven for colourful tropical fish, and vividly hued shoals can be spied swirling among the corals as you snorkel in the balmy waters of the lagoon.
• Dive the reefs of Bora Bora. The darling of the South Pacific, Bora Bora is home to some of the most extraordinary and romantic luxury resorts – ideal for a cosseting spa treatment after swimming with manta rays on a diving excursion.
• Help conserve the ocean. Beauty is worth preserving. Yomira charters can include involvement in ecological initiatives, talks from marine biologists, scientists and conservation specialists, and participation in ocean-preservation initiative such as Coral Gardeners' adopt-a-coral programme – you might even spot our own 'super coral', aptly named 'Yomira', during one of your diving excursions… check out coordinates: 17°28.405, W 149°47.125 to find her just off Mo'orea island.
Inland or underwater, active or relaxed, the exact itinerary is of course up to you. Yomira can pull together a programme that will unlock the secrets of this ocean-bound paradise – both above and below the surface.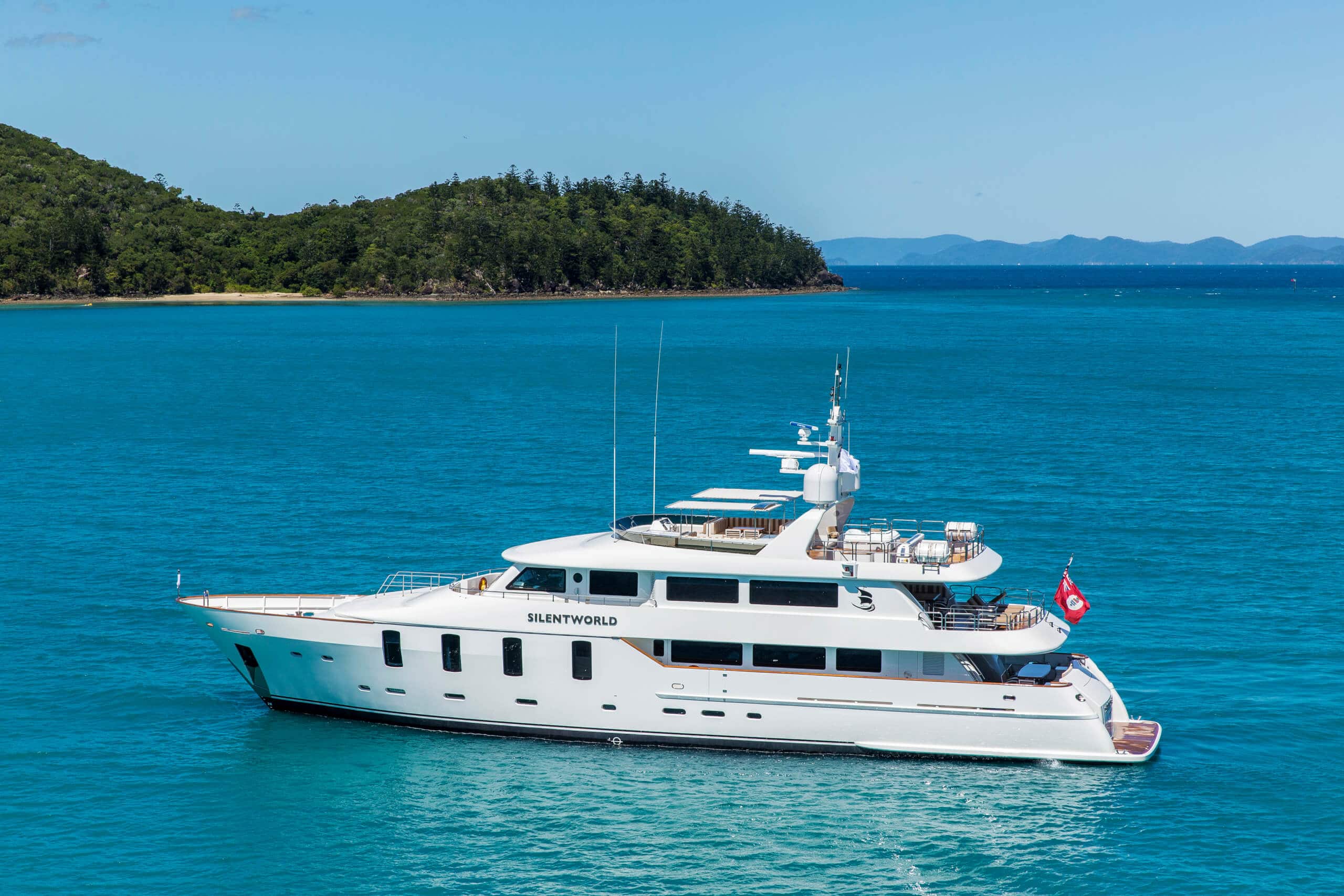 SILENTWORLD 40.00m (131′ 3″) – available for up to 12 guests in French Polynesia, based Papeete
©Yomira