Superyacht Charter In The Bahamas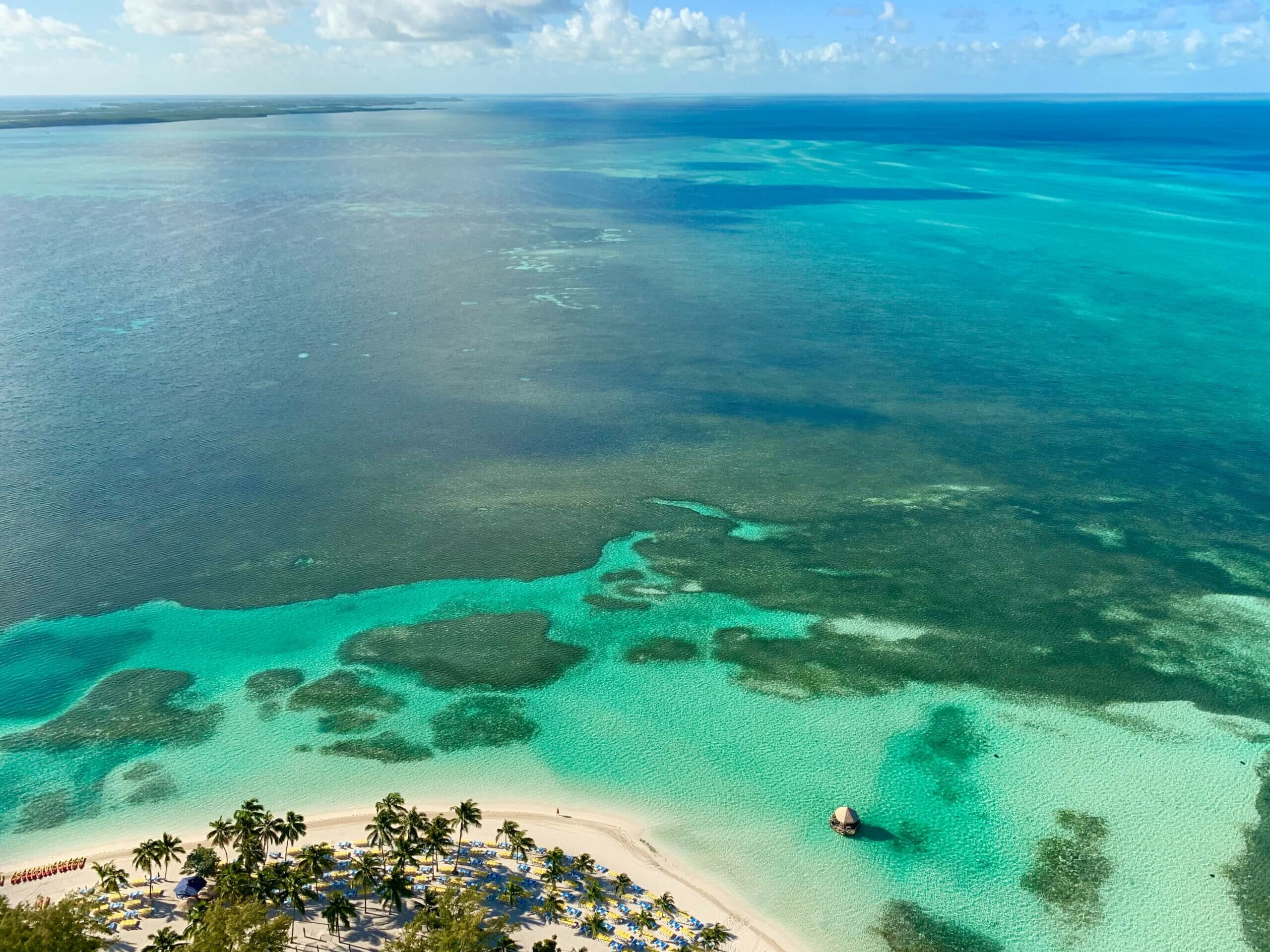 Discover Paradise on a Luxury Superyacht Charter in the Bahamas
In the tropical Eden of the Caribbean sea, across a swathe of spellbinding aquamarine, rests more than 700 islands and 2,400 cays. These pockets of paradise are embedded into the ocean expanse like jewels, each a dazzling discovery in its own right. A kaleidoscopic cornucopia of flowers and fauna fringe calm, crystalline waters that conceal a world under the surface abounding with exotic marine life. This is the Bahamas.
With glorious sunshine and heavenly beaches, the Bahamas allows you to dive into barefoot luxury like nowhere else. And what better way to experience the Bahamas than on a private superyacht charter, cruising in unparalleled splendour? A superyacht charter with Yomira gives you the freedom to explore this extraordinary corner of the earth at your own pace and in absolute luxury. It's the only way to do it.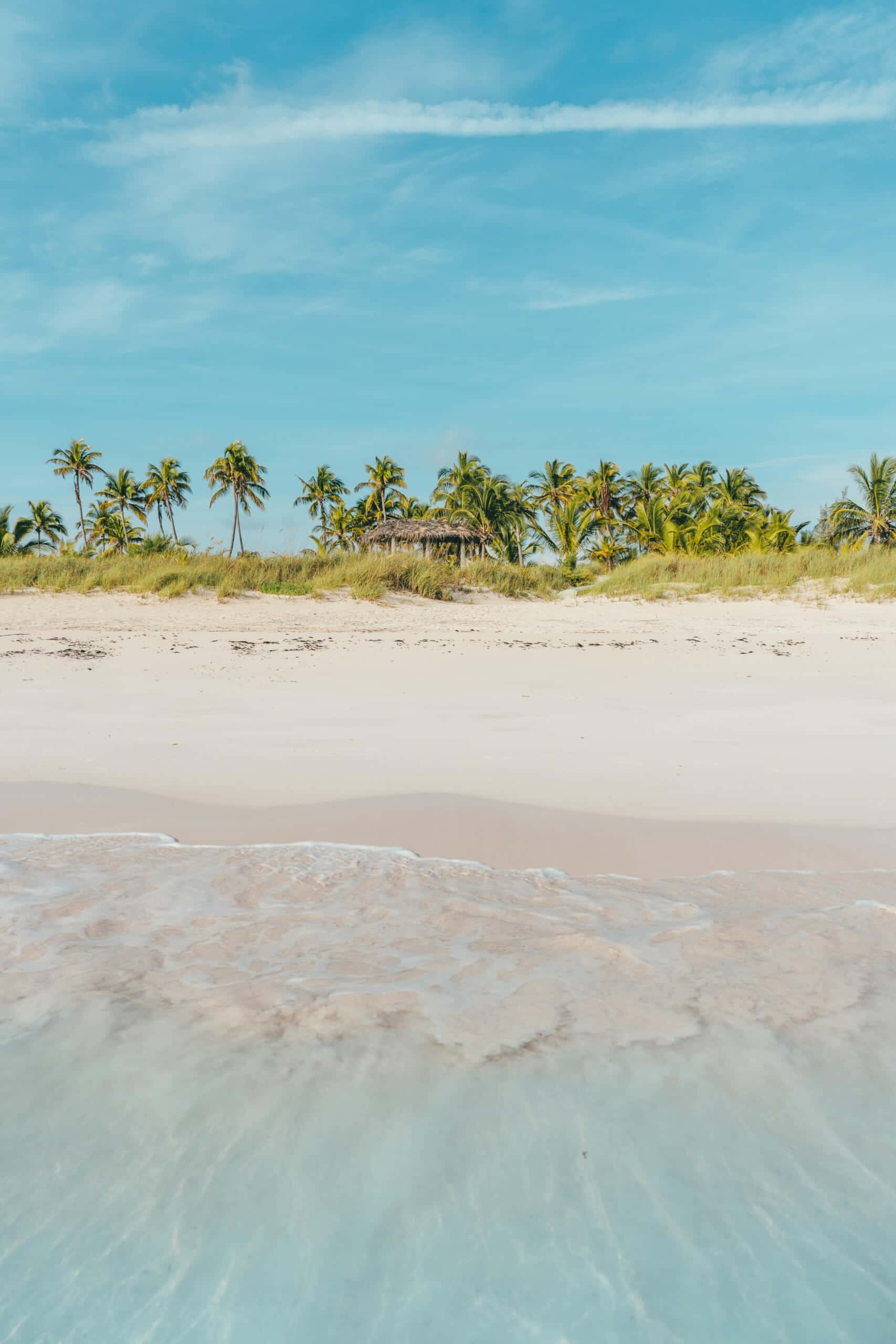 The Best Times for a Superyacht Voyage in the Bahamas
With an enviable climate, the Bahamas is a destination you can explore year-round. But its peak season, between December and March, presents the perfect opportunity to escape grey winters and luxuriate under the beating sun. The waters across the island chains are incredible for snorkelling and diving during this time, with balmy temperatures and pristine visibility.
A typical superyacht charter in the Bahamas is around seven days, with the islands that make up the Exuma district one of the most popular itineraries. Seven days is plenty of time to sail through the cays of Exuma and make the most of the exquisite natural beauty on offer, with many even extending their voyage to island-hop further south. The brilliance of a Yomira voyage is the freedom to go where you please when you please.
Bahamian adventures for…
FAMILY & FRIENDS
Learning & Conservation
FREEDOM & SERENITY
RECREATION & RESTORATION
When you want to gather your loved ones and spend quality time together as a family, a private superyacht charter in the Bahamas is one of the most magnificent ways to do so. The opportunity for tranquil off-grid exploration coupled with a diverse array of activities means there is something to please everyone.
The Caribbean sea is excellent for maritime play. Unleash the toys available on many of our superyachts, like jet skis and wakeboards (with dedicated instructors!), or get a luxury treatment from the beauticians or masseuses also available onboard. On a superyacht charter with Yomira, all tastes are catered to. Enjoy a delectable meal together prepared by a world-class chef on the deck while you watch the sun dip into the horizon after a day together in a Bahamian idyll.
The impeccable waters that lap the Bahamas are home to a mass of marine life at which to marvel. Shroud Cay's protected area presents untamed nature at its zenith. Here, majestic sea turtles glide in crystalline waters while exotic fish dart around them and tropical birds flit across cerulean skies. Paddle alongside the astonishing colony of wild swimming pigs in the bewitching Big Major Cay. Many areas like this across the Bahamas are protected and comprise perfect opportunities to learn about efforts to conserve our planet's precious marine life.
Ocean conservation and preservation are at the heart of Yomira's values, and nowhere is this more salient than in the Bahamas. We can arrange for special visits to Leon Levy Native Plant Preserve on Eleuthera, a haven for biodiversity and sustainability. Or, you can learn all about coral restoration projects with the fascinating tours that we can arrange with Coral Vita. For the discerning ocean-lover, it's a captivating essential.
Freedom and serenity go hand in hand with a private superyacht charter through the Bahamas. Floating across the exquisite turquoise expanse under the beating Caribbean sun is best enjoyed in the opulent comfort of a luxury superyacht from Yomira.
Many of the yachts provided come with additional tenders that we use to bring you to secluded cays in shallow waters that large yachts simply cannot reach. Let us take you to the privately-owned Highborne Cay island, where the glistening aqua ripples over vistas of incredible pink-hued sands.
The natural beauty on display throughout the Bahamas is spectacular and the peace you can find both offshore and onshore provides an utterly authentic escape from the cacophony of contemporary living. Simply allow the engines to be switched off entirely and drift in true, divine freedom across the Caribbean sea.
The incredible waters surrounding the Bahamas aren't just ideal for tranquil relaxation. The abundance of water sports toys available on many of our yachts come with dedicated instructors, allowing you to truly make the ocean your playground. Wakeboarding, jet skiing, scuba diving, snorkelling: here is a location made for it all. Evoke your inner James Bond as you venture to one of the franchise's famous filming locations, the staggering underwater cave system of Thunderball Grotto.
There are plenty of onshore opportunities for exploration, too. The Staniel Cay Yacht Club offers golf carts for inland adventures through the charming landscapes as well as kayaking expeditions for the adventurous. Our captains know first-hand the choicest locations across the scattered island utopias, and are ready and waiting to take you.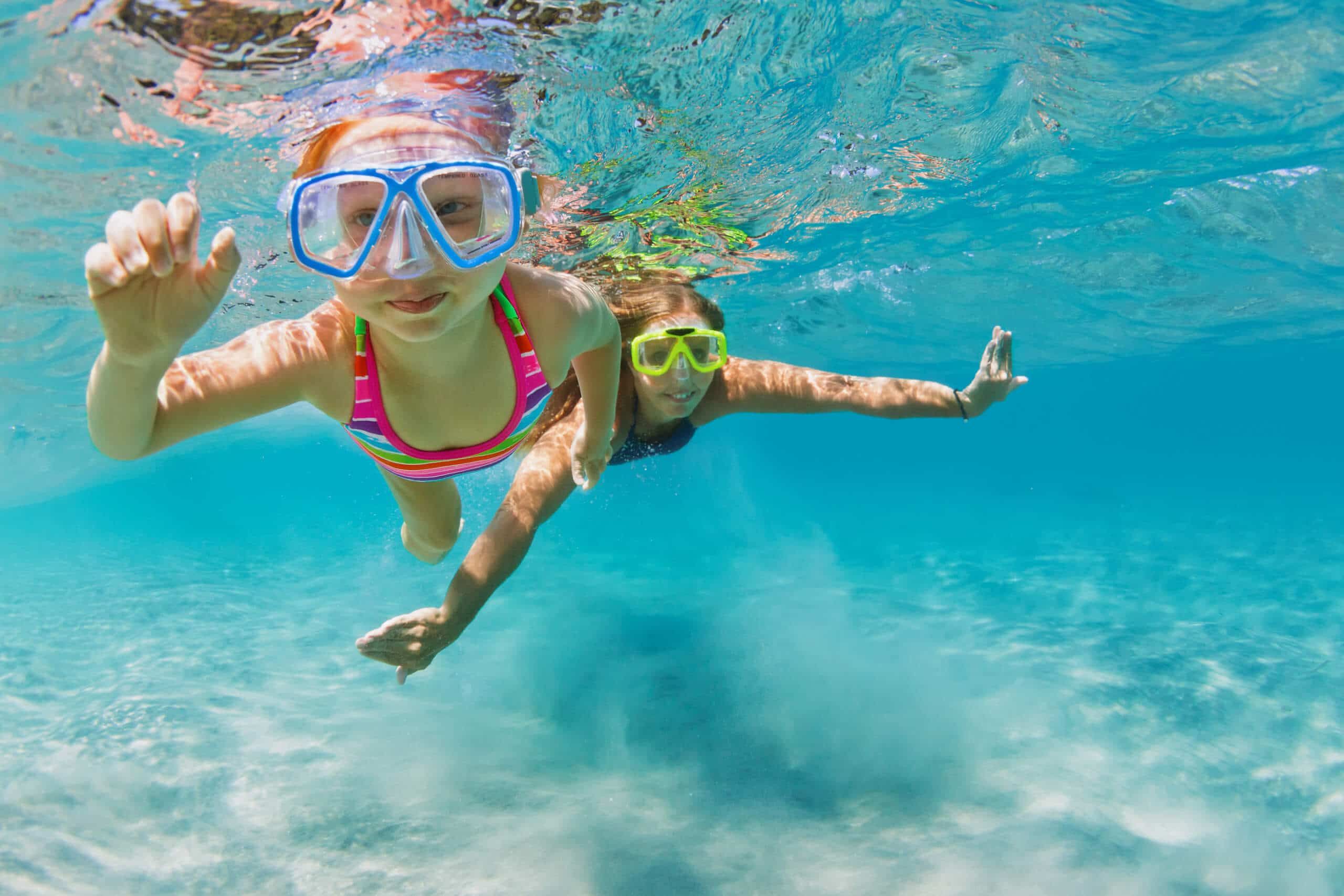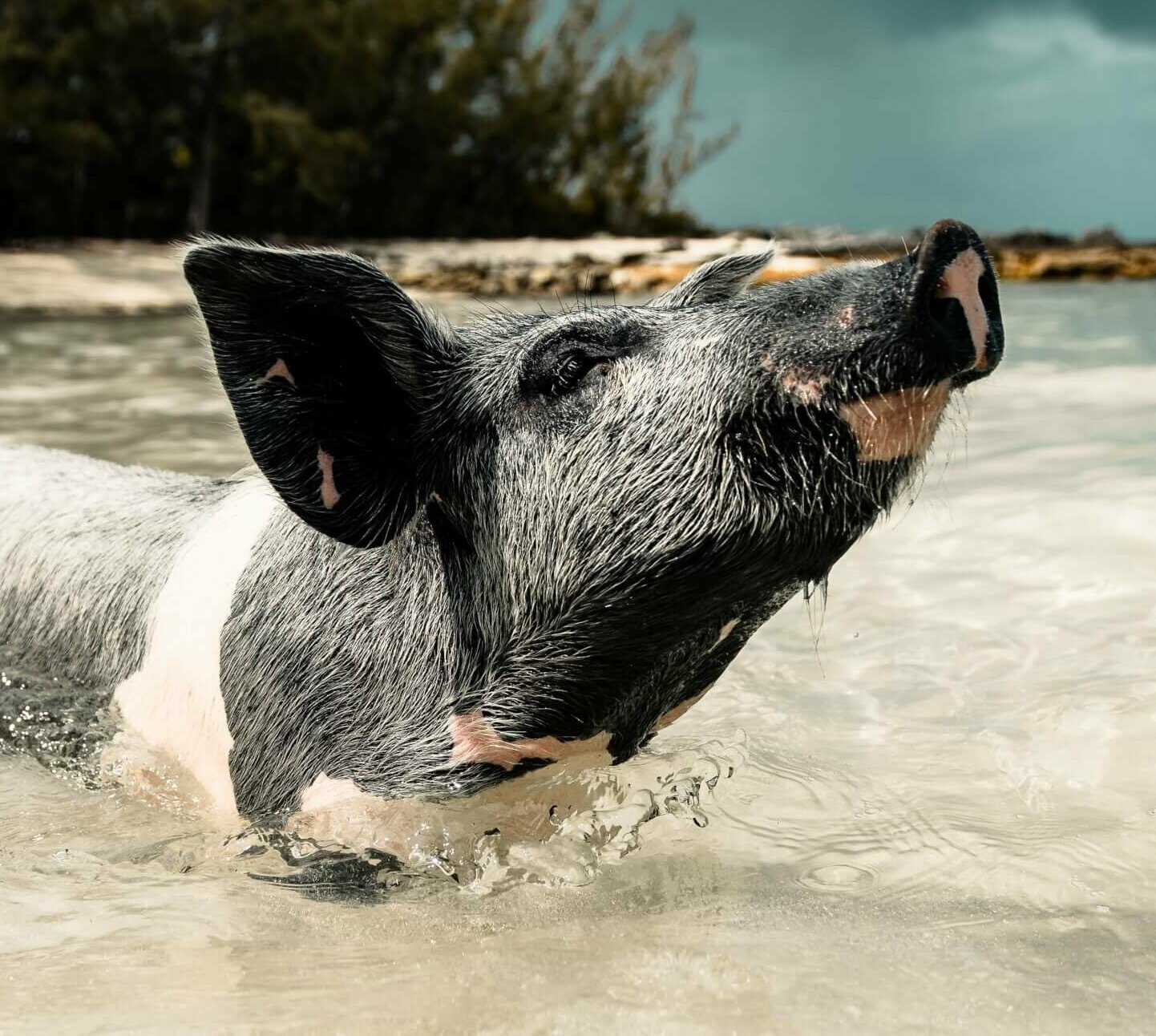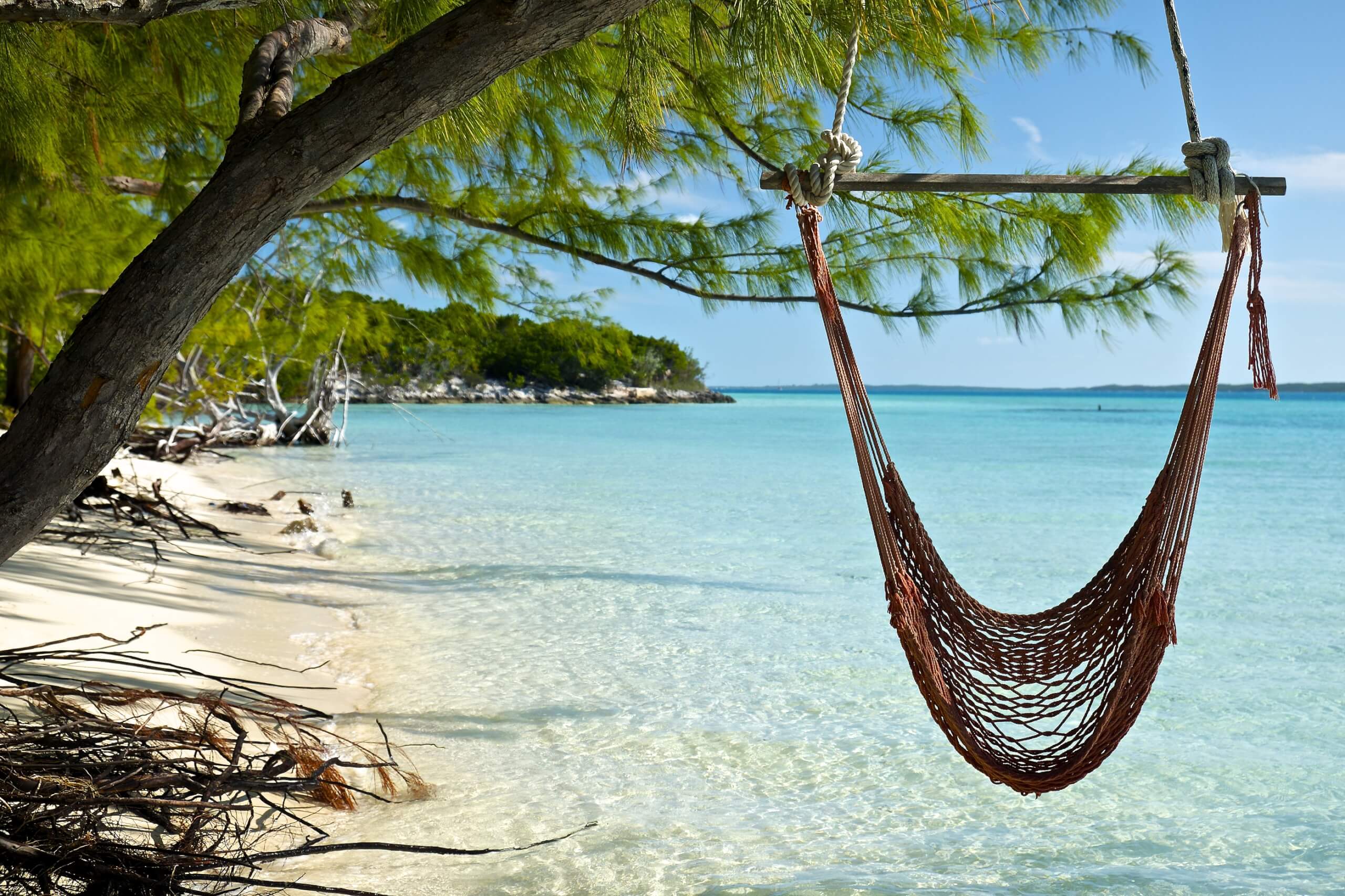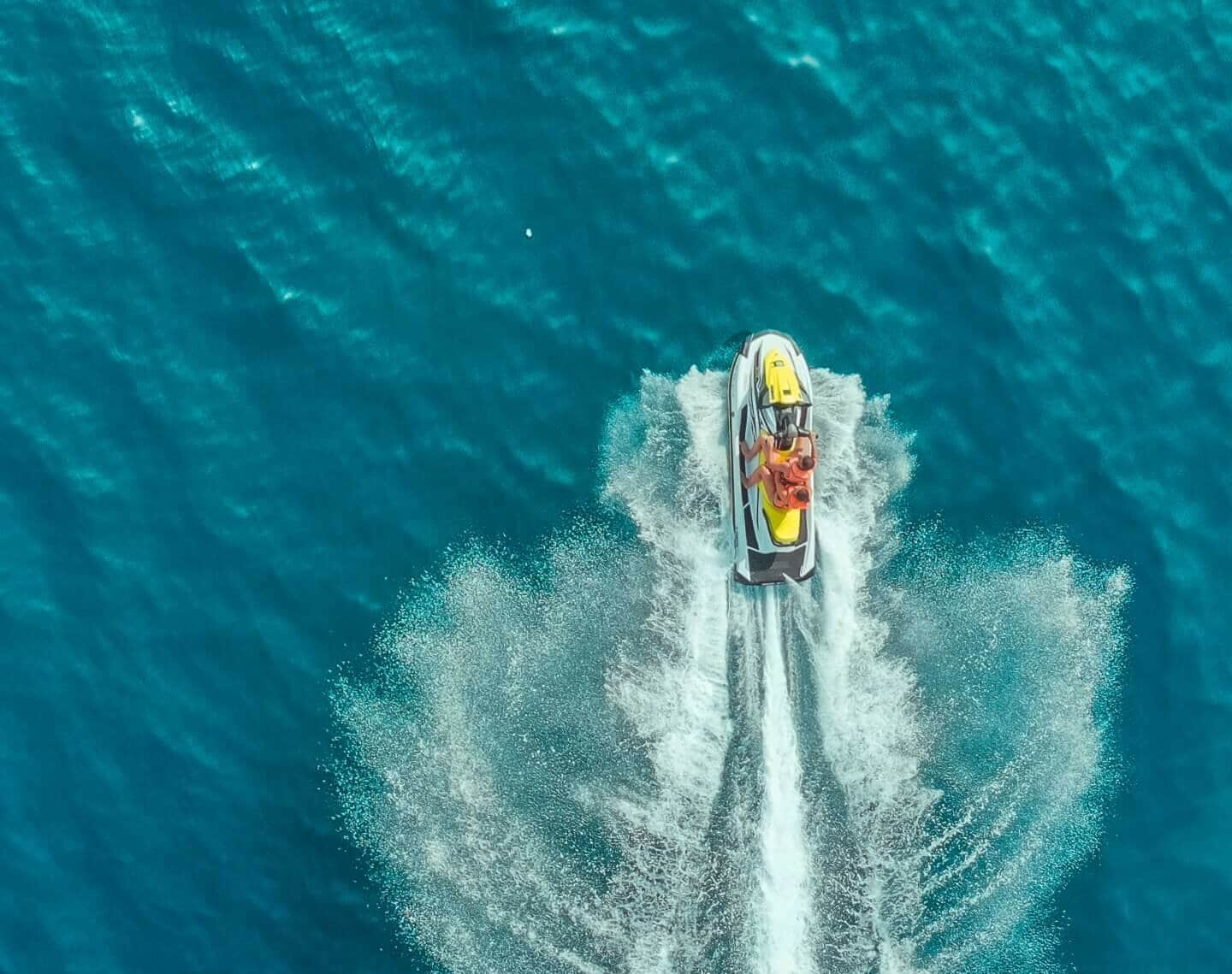 Our Selected Island Highlights in the Bahamas
For a taster of a quintessential Bahamian voyage, allow us now to take you through some of the most sought-after locations in the Exumas, a location with waters so brilliantly coloured that their hues can be distinguished from outer space.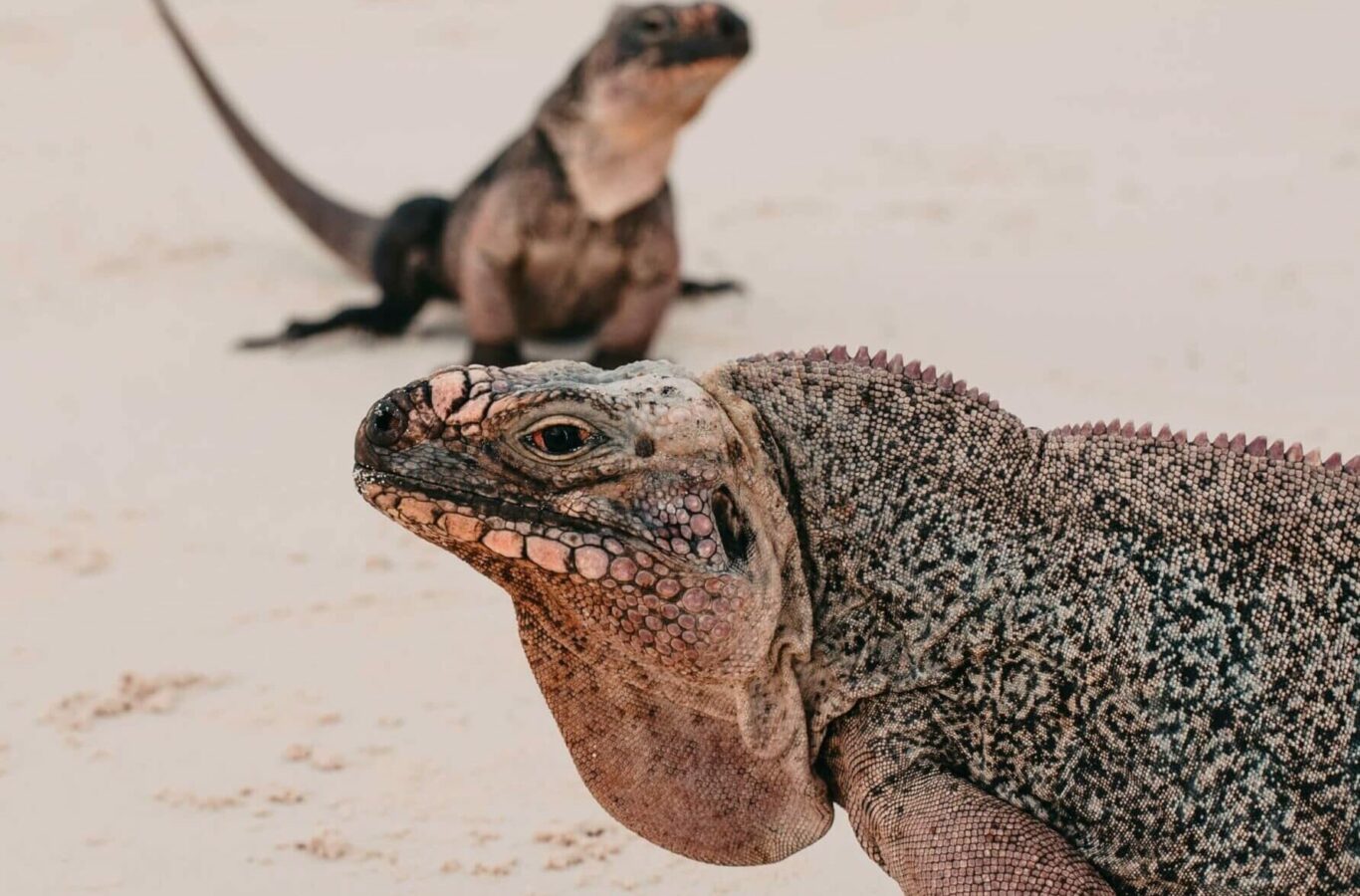 Nassau & Allan's Cay
We'll embark from Nassau, the capital of the Bahamas and the place where tranquil tropics meet humming metropolis. From the aptly named Paradise Island to Allan's Cay, where you'll quickly see the reason behind its moniker Iguana Island. Bask on the soft sands with the endangered Bahamian Rock Iguanas and hand-feed your newfound friends with tropical fruits. Welcome to island living.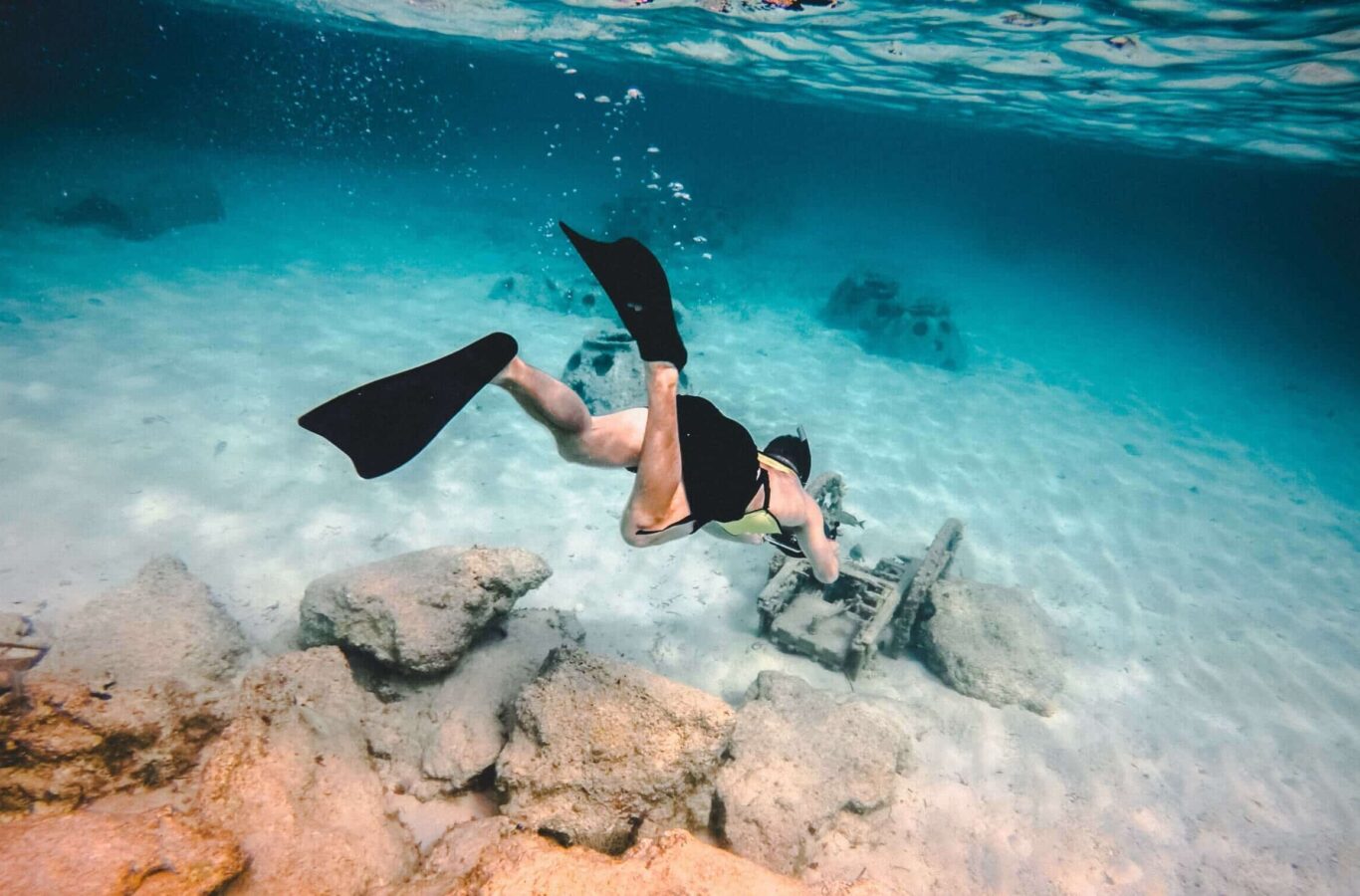 Highborne Cay & Norman's Cay
Next, wonder at the nine impeccable beaches that adorn the privately-owned Highborne Cay. A ruffle of shallow reefs for your snorkelling pleasure await just steps from the white-sanded shore, while scuba divers can explore the eerily beautiful hull of a 16th-century shipwreck to the northwest of the island. The pristine waters further south on Norman's Cay hold Instagram-worthy delights, like the remains of a DC-3 plane resting in just 3 feet of water, easily explorable for even the most novice snorkeller. Dive the spectacular Dead Head Wall then reflect on the day's wonders at an intimate alfresco meal at MacDuff's Norman's Cay Beach Club.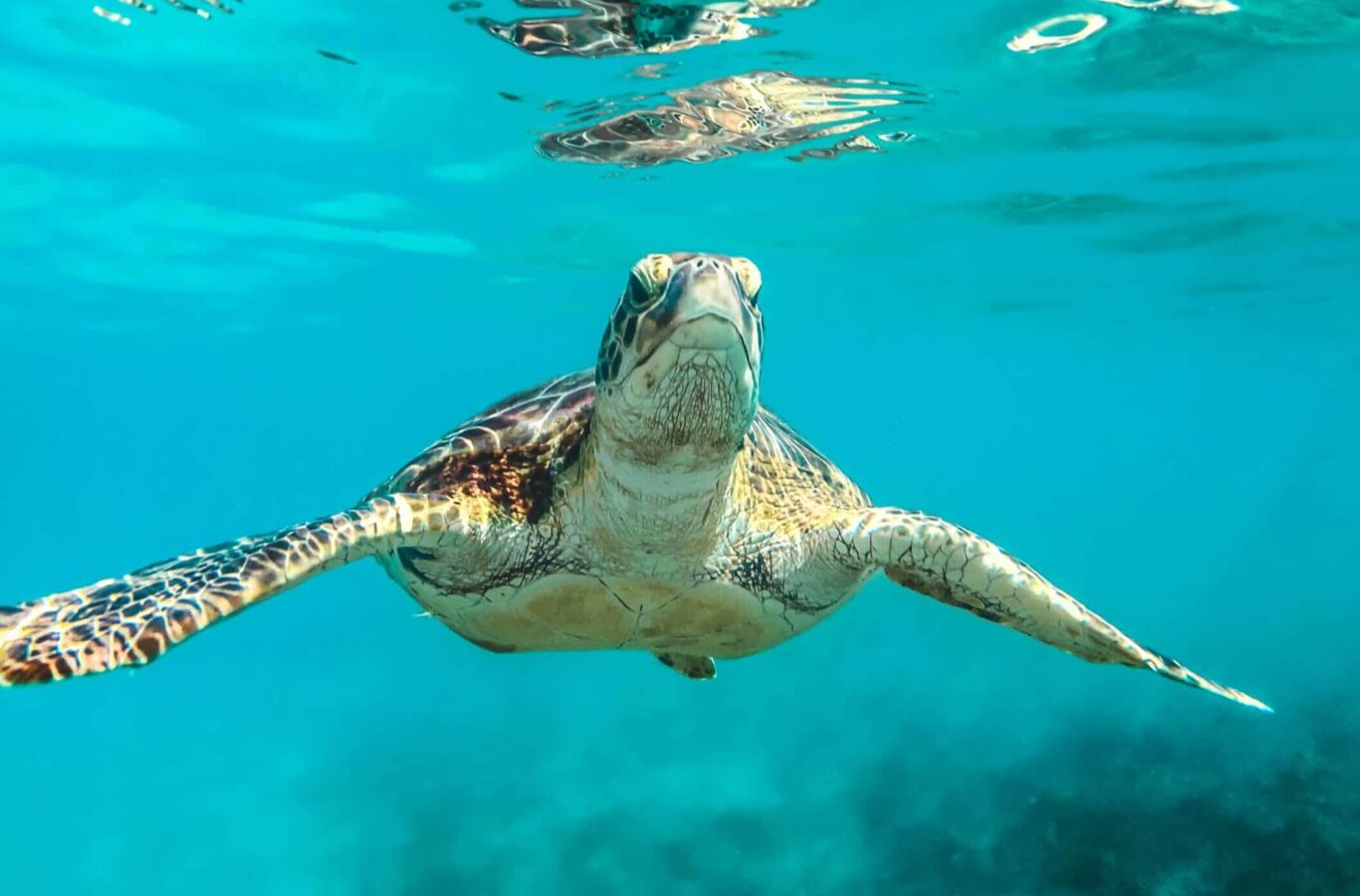 Shroud Cay & Hawksbill Cay
On to Shroud Cay, where you'll find a small but mighty archipelago of rocky outcrops enveloping a shallow tidal mangrove resplendent with marine life. Witness the splendour of unspoilt nature as you spot sea turtles, lobsters, and countless varieties of tropical fish. At Hawksbill Cay to the south, you can venture ashore to an island uninhabited since 1900. Across platinum sands, follow the winding trails inland and you'll happen upon a scattering of evocative ruins from British Loyalists fleeing revolutionary America centuries ago.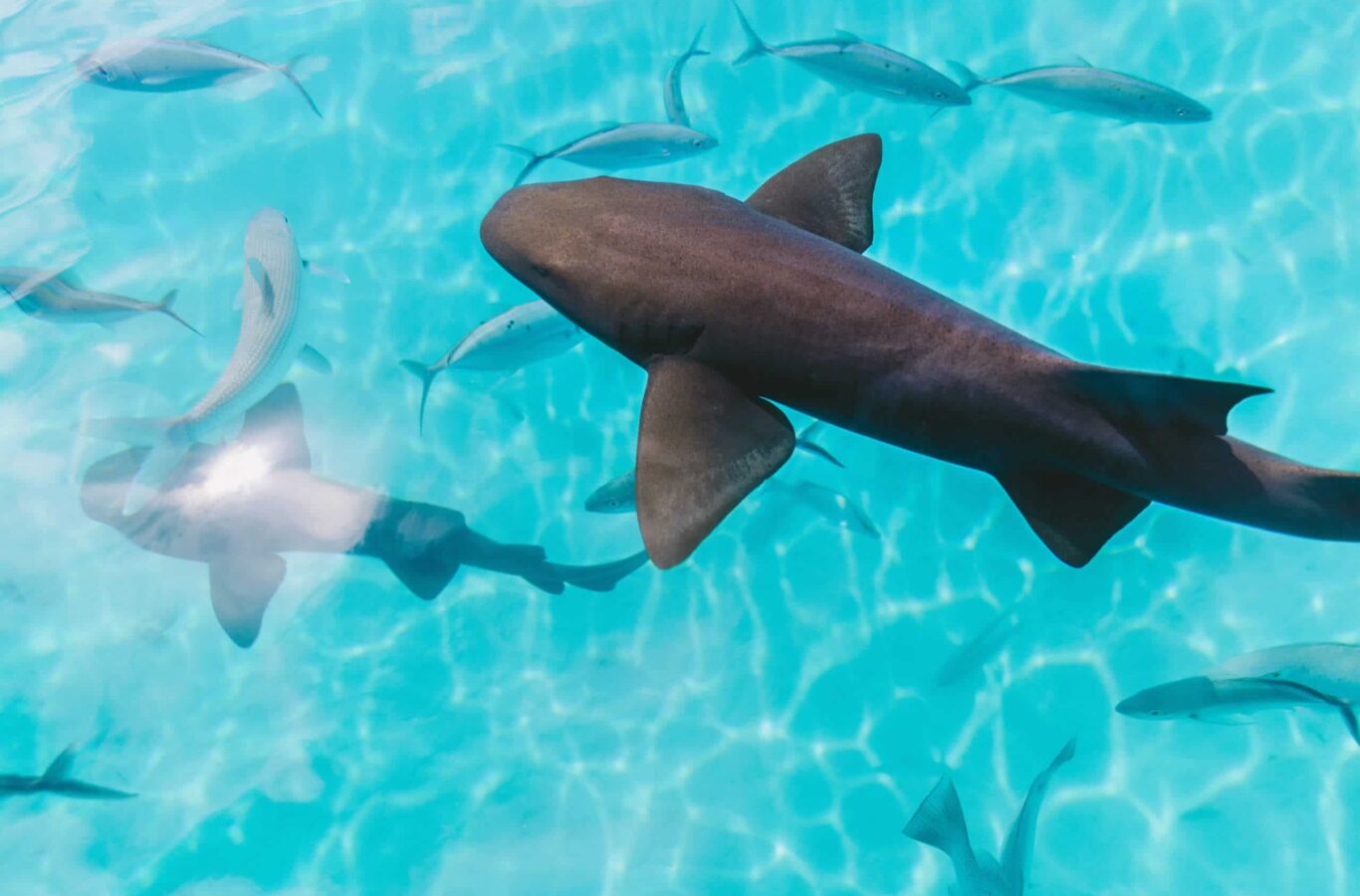 Warderick Wells Cay & Compass Cay
Towards the close of your Exumas voyage, you'll come to Warderick Wells Cay. Here, 176 square miles of virgin waters protected by the Bahamas National Trust are home to an astonishing aquatic world. Anchorages here in the Exuma Cays Land and Sea Park are simply stunning. Finish your idyllic odyssey at Compass Cay, infamous for its impossibly friendly nurse sharks that you can pet. Rays, angelfish, mangrove snappers, barracuda, puffer fish – the marina is bursting with a bounty of staggering species you'll never tire of spotting.
Conclude your charter back at the vibrant Nassau or island-hop south at your leisure. The choice is entirely yours.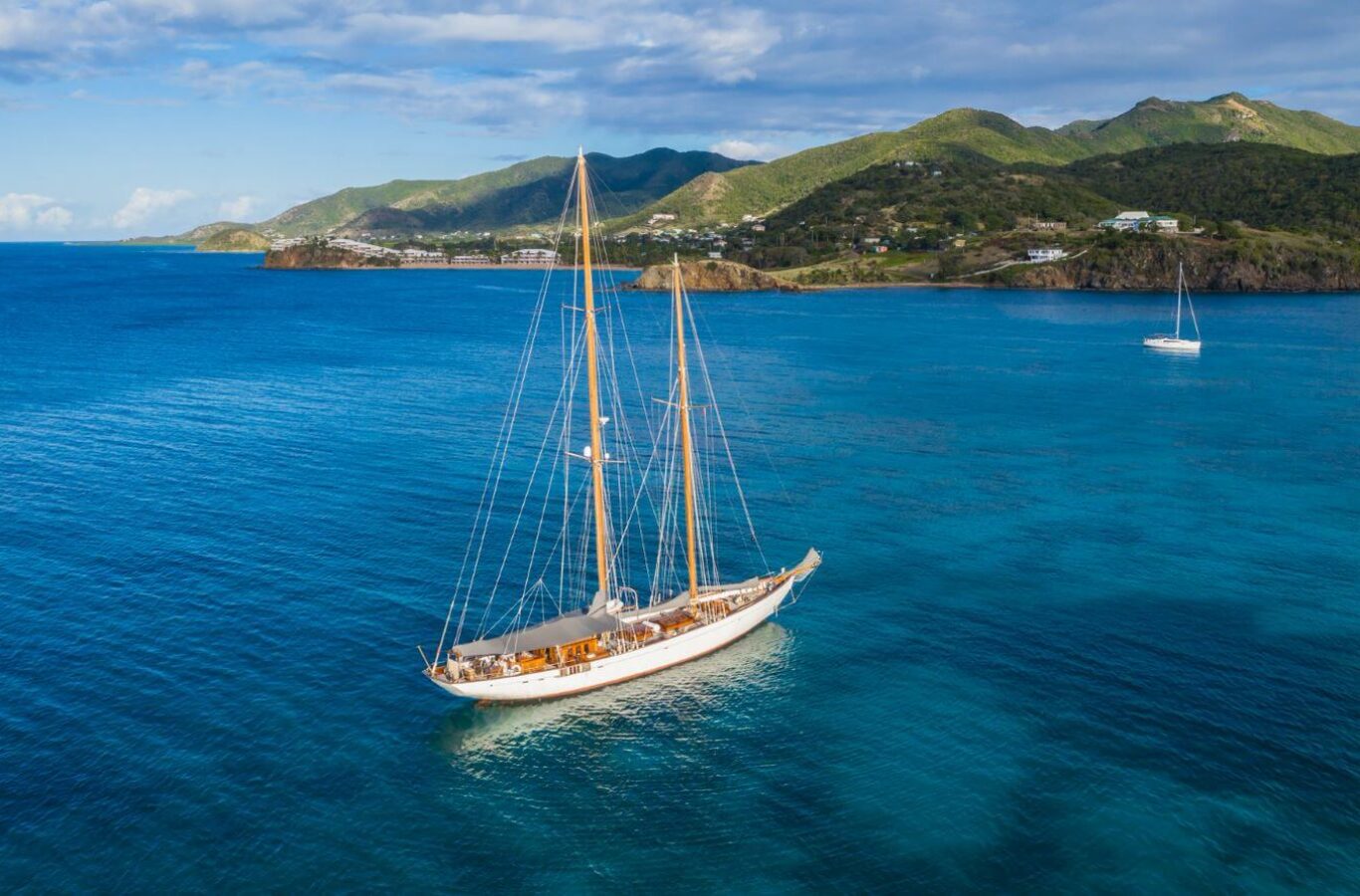 Craft Your Luxury Superyacht Charter in the Bahamas With Yomira
With the mesmerising blue as your backdrop, a Bahamian superyacht voyage lets you drift from paradise to paradise. Gliding through the almost boundless tropical mangroves as exotic marine life teems below you is best experienced from the private splendour of a luxury superyacht.
The beauty of a superyacht charter with Yomira is the freedom of choice. With no strict itineraries to adhere to, you are at liberty to island-hop the Bahamas at your leisure, floating blissfully on the tranquil turquoise underneath the Caribbean sun. Sit back, swill a Bahama Mama rum drink from the jacuzzi of your sun deck, and let us take care of the rest.
Discover the Bahamas with superyacht charters from Yomira
Choose a Superyacht
Summer
Winter
All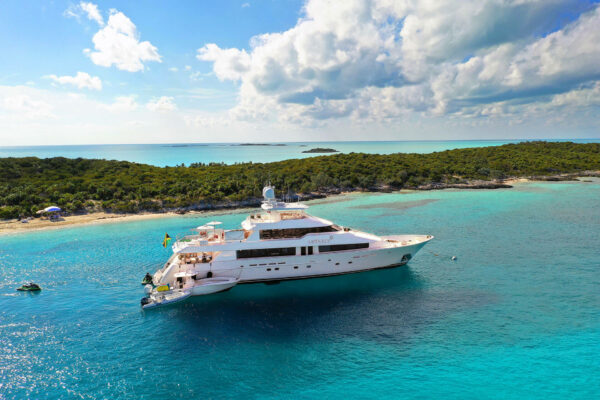 ANTARES
A superb Westport, ANTARES presents beautifully, having benefitted from a refit in 2019 and has everything you need to fulfil an all-round superb charter experience.  Crew are first rate and they have a great tender full of toys (you can even learn to dive on board) and she has an enviable charter reputation.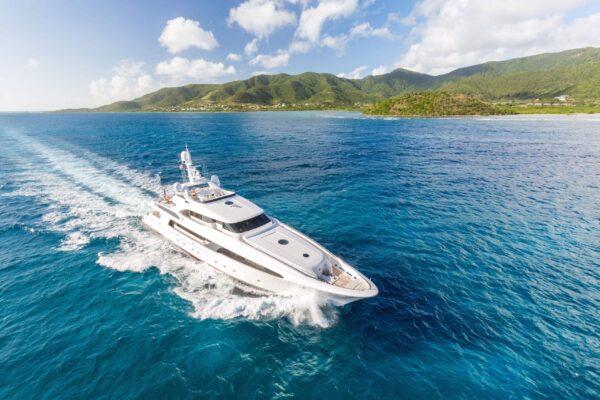 USHER
Maintained to the highest of standards and with a plethora of luxury perks, dining options, unadulterated comfort and a huge assortment of water toys, USHER offers the ultimate in luxury yachting. A stylish 56ft chase boat and 35ft towed tender is part of the charter package.