EMBARK ON A LUXURY SUPERYACHT CHARTER AROUND ITALY
Our bespoke superyacht charters in Italy allow you to discover the finest corners of the country in incomparable splendour. No strict itineraries. Just luxury.
Where better to luxuriate in epicurean enchantments than Europe's premier destination for gourmet cuisine and world-class wine? Italy is never more exquisite than when touring its charming coast, resplendent with astonishing scenery and some of the finest cultural and historical delights on the continent.
If you want to travel Italy, travel it in style and luxury with Yomira. Chartering a private superyacht is the only way to savour the very best of the Bel Paese, with all the freedom and splendour that having a lavish vessel to yourself entails. Floating effortlessly with chianti in hand as you watch the sun dip into the crystalline waters is made all the more heavenly with no strict itineraries holding you back.
Glide across the Tyrrhenian Sea down Italy's beauteous west coast all the way to Sardina's serene surroundings on an ocean voyage that will make your senses sing. From exploration and adventure to tranquil relaxation, Yomira allows you to discover Italy in divine opulence.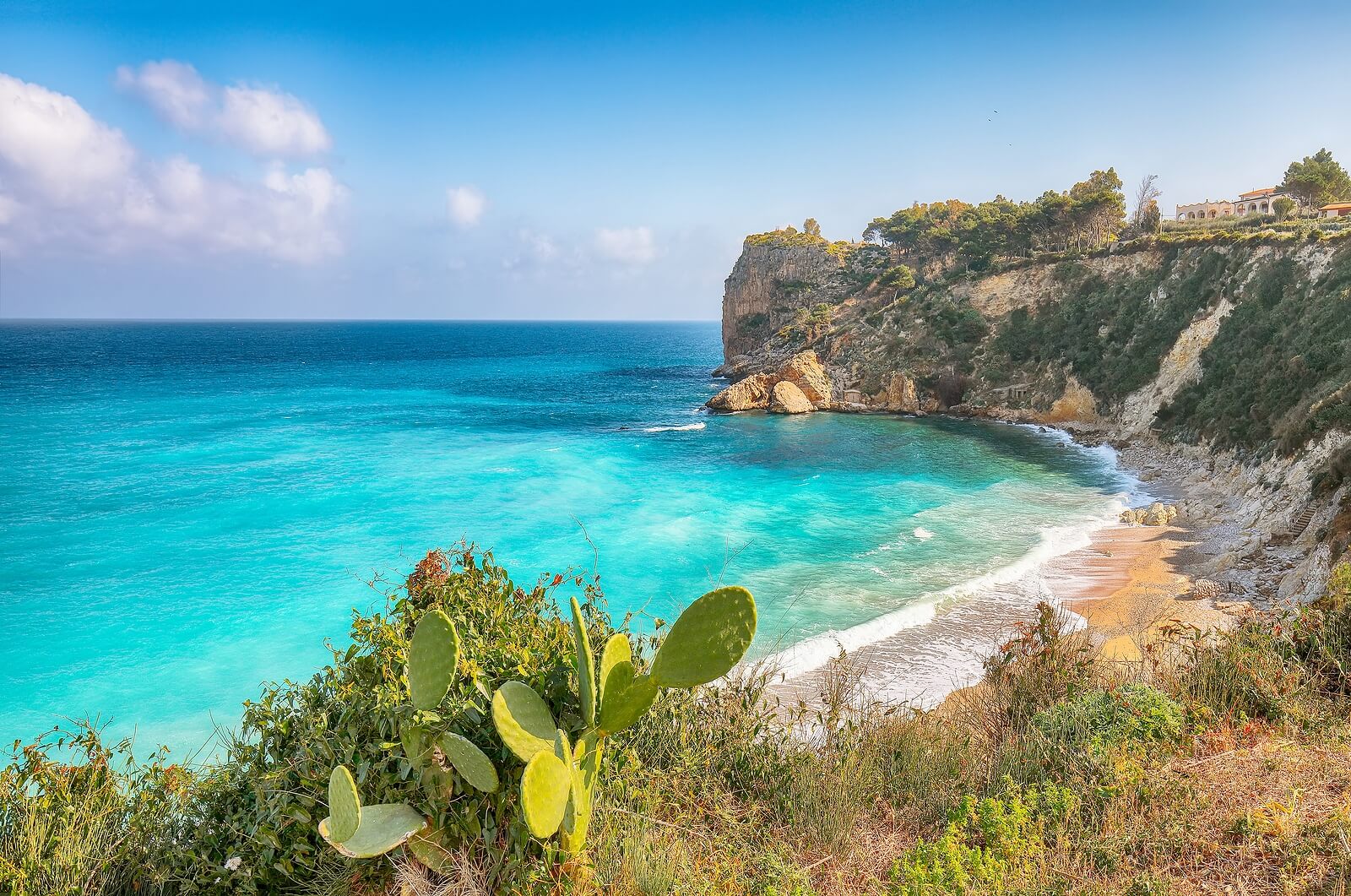 The Best Times for a Superyacht Charter in Italy
The diverse waters of Italy are best experienced in the summer months. Dazzling sunshine allows the sea to sparkle spectacularly in glistening swathes of azure, inviting you to dive in. Sailing conditions are also excellent during this time: the incredible Loro Piana Superyacht regatta takes place in June and is unmissable.
Late summer, of course, brings with it the grape harvest. This can be a fascinating time to visit for the discerning viticulture enthusiast. Traverse the Tuscan vineyards as all the sumptuous scents of summer at its aromatic peak envelop you. There is no better setting in which to imbibe the best of Italian wine.
Usual superyacht charters in Italy are 7-10 days, but your itinerary can be completely tailored to you. The bespoke nature of each voyage means you can take the time to enjoy exactly what most excites you. No compromises necessary.
Italian adventures for…
FAMILY & FRIENDS
CULTURE & GASTRONOMY
LEARNING & CONSERVATION
FREEDOM & SERENITY
RECREATION & RESTORATION
An Italian odyssey enjoyed with family and friends is truly wonderful. Italy is replete with inland opportunities for family activities. The cycling or hiking trips we can arrange will take you through carefully curated routes to explore the scenic delights of the Italian landscape, like its jagged cliff sides and winding country lanes.
Our connections across Italy mean we can arrange for guided excursions across the land to the finest destinations. The cave complex aquarium in Bonifacio, for instance, is a remarkably wondrous sight, and the plethora of watersports with qualified instructors provided onboard many of our yachts provides ample opportunity for exhilarating fun together.
A private superyacht charter presents a tremendous opportunity to gather your loved ones together to mark an occasion special to you. At Yomira, we are proud to have facilitated unforgettable celebrations with our unrivalled connections to world-class entertainers and incredible venues. We can bring a superb selection of entertainment right to your superyacht or even usher you to palaces for personalised themed dinners.
Simply put, superior food and wine is the Italian stile di vita. Italy's gourmet scene is unsurpassed in the Mediterranean. We can take you inland to some of the finest Michelin-starred restaurants, like The Lemon Tree in Capri where you can dine under a citrus canopy or the exceptional Quattro Passi in the Bay of Nerano. Or, we bring the best to you. Italian chefs at the zenith of their craft are available onboard so you can luxuriate in Italy's culinary highlights in palatial privacy.
If you long to sample all that the rolling hills of Tuscany, or the lush foothills of Mount Etna, have to offer, we can arrange for helicopter flights straight to the finest vineyards. We have personal relationships with the premier vineyards across Italy and can arrange one-on-one tours and tastings with expert sommeliers.
And what's a trip to Italy without basking in its rich cultural bounty? The Amalfi Coast holds host to one of the most renowned music and arts festivals in the world in the form of the magical Ravello Festival. Or, for the historically curious, exclusive tours of sights like Pompeii allow you to wonder at the majesty of Italy's history.
Yomira's relationships with specialists around Italy mean you can utilise them to enhance your exploration of different sites with exclusive guided tours and unique educational insights throughout your trip. Marine biologists can join you on your superyacht for a couple of days and illuminate the underwater world, like in Capri's Blue Grotto, and the conservation efforts that go into keeping this world pristine and vibrant with life.
Satiate your appetite for Italy's rich culture and history with accompanied visits of fascinating sites like the countless duomos and basilicas that grace the land. Whether you're enthralled by Italy's ancient Roman history or want to delve deep into Renaissance art, we have experts on-hand to enlighten and enrich.
Our decades of yachting experience means we've learnt first-hand the hidden Italian jewels that offer serenity and seclusion. The beautiful beaches that stud the southeast coast of Sardinia offer tranquil sanctuaries that are still somewhat undiscovered. The Maddalena Islands are home to miraculous pink-hued sand lapped by waters that offer prime snorkelling opportunities. Dip beneath the surface of the turquoise expanse while an array of vibrant marine life darts beneath you.
If your proclivities lean more toward the adventurous, few things evoke the feeling of absolute freedom like pure sailing. Dashing the waves with the salt spray on your face and the line running between your fingers will invigorate you like nothing else. Sailing conditions on the north coast of Sardinia are incredible, as are the Aeolian islands to the south of Naples.
And for utmost serenity and freedom, allow your yacht's engine to switch off entirely and drift on the sweeping vistas of blue. There's nothing like it.
On a Yomira luxury superyacht charter, the ocean is your playground. Many yachts come with an abundance of water sporting equipment like jet skis, e-foils, Seabobs and even water slides. The capacity for pleasure and leisure aboard your yacht is second-to-none.
And when you want to rest and restore, spa facilities onboard come with dedicated masseuses and beauticians that ensure you're feeling and looking an elevated version of yourself. We are also able to bring locally-sourced wellness experts on board to rebalance you with deluxe treatments. Yoga is never more therapeutic than with the warm ocean breeze as your gentle soundtrack.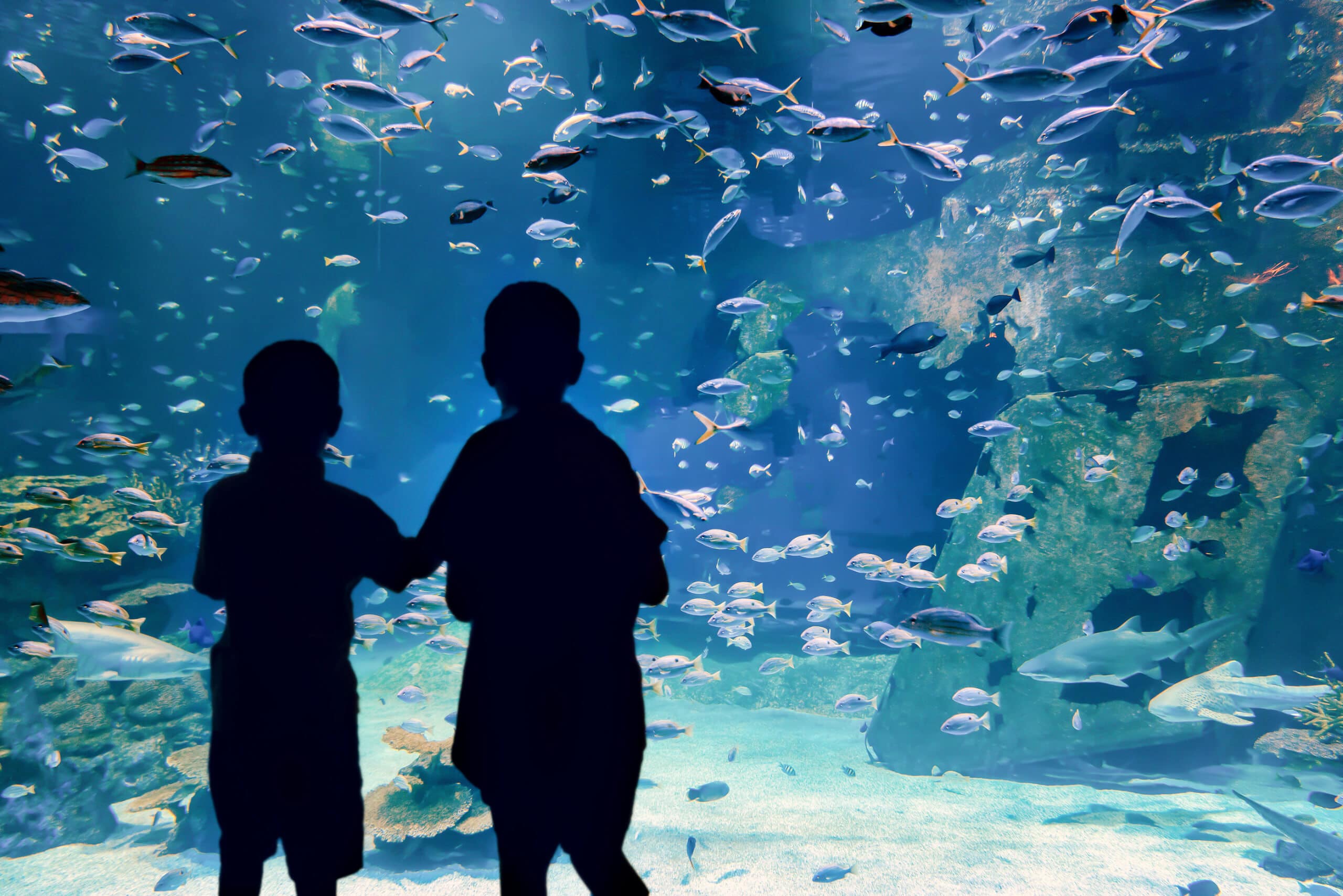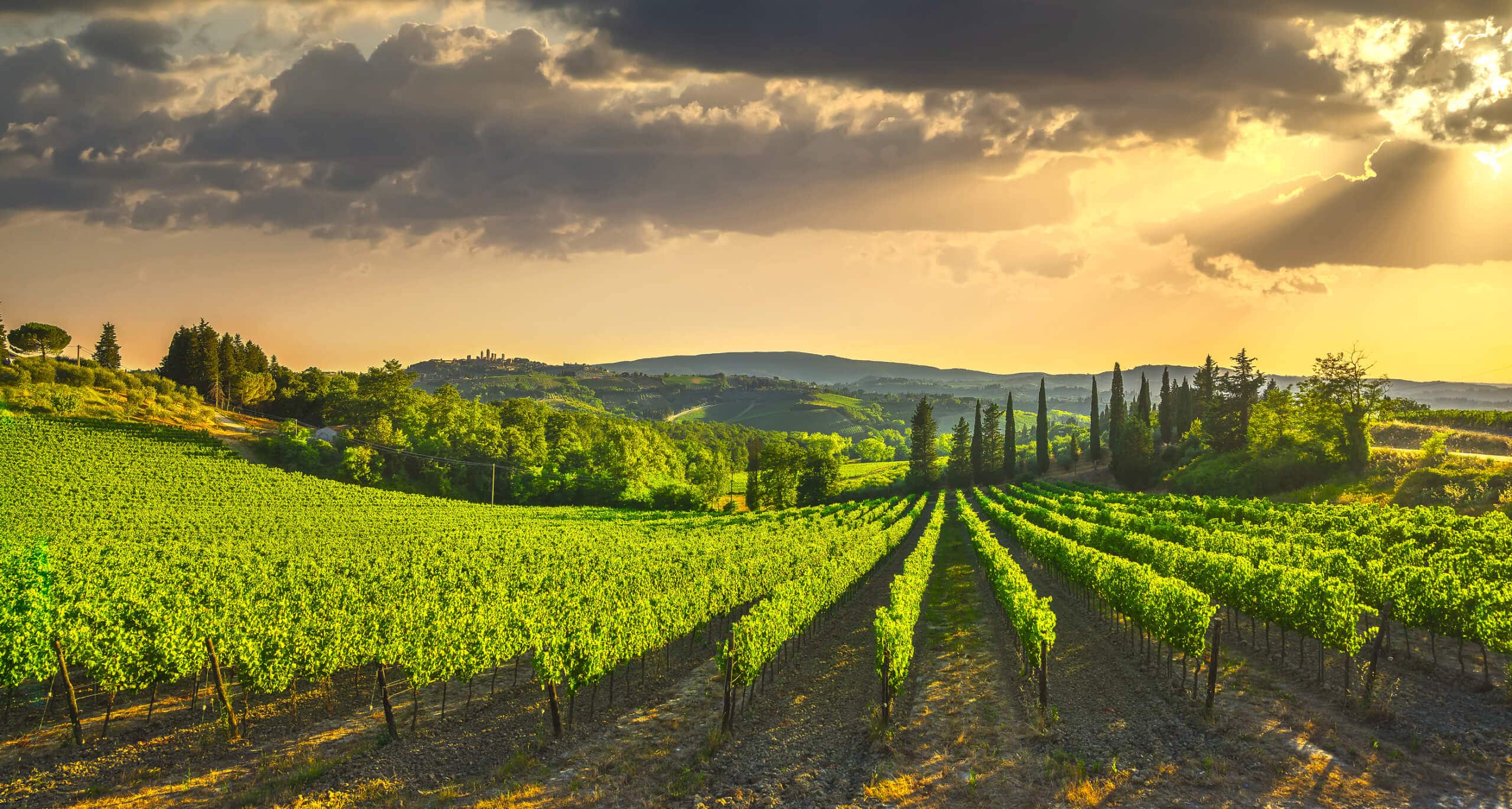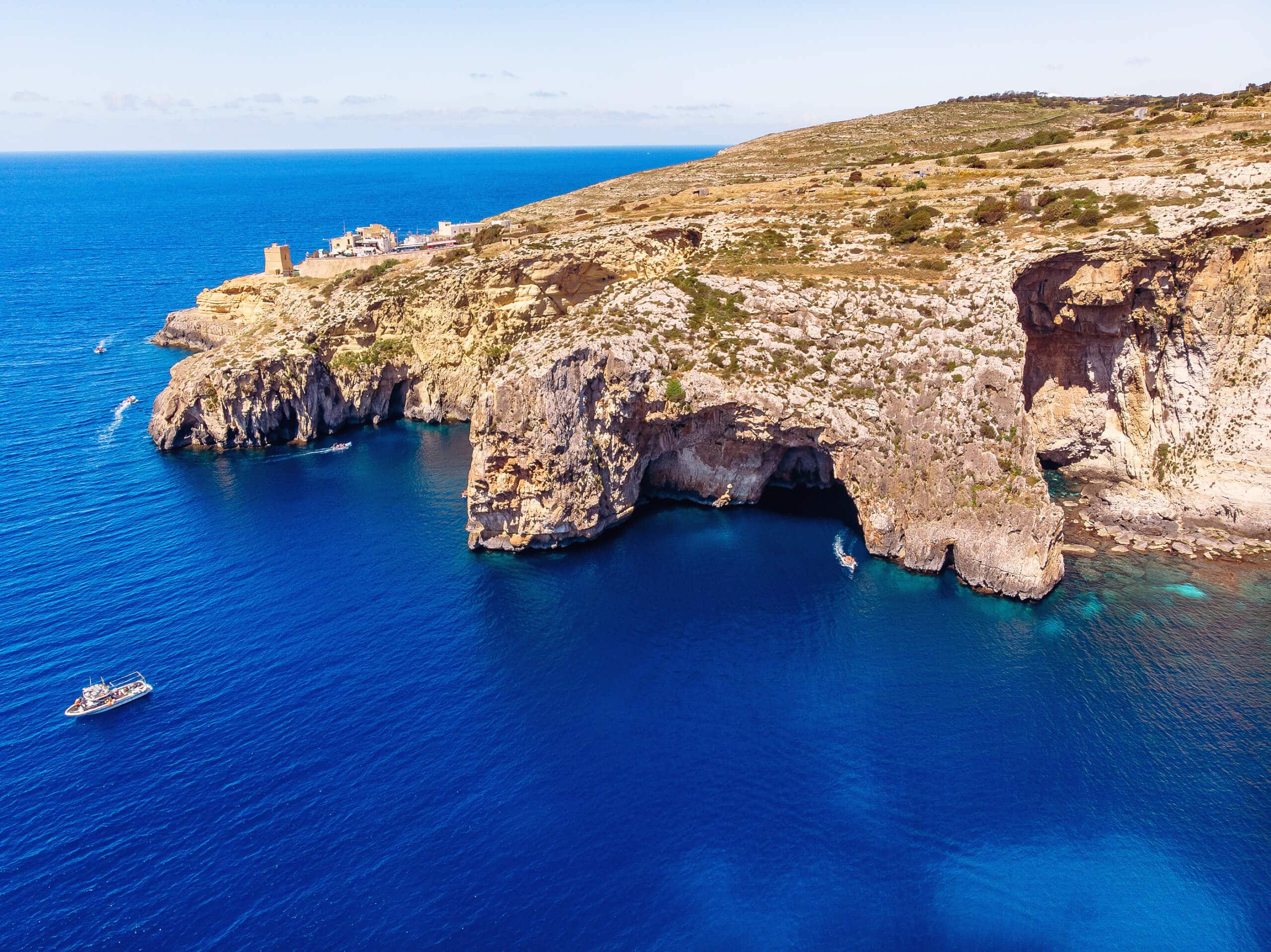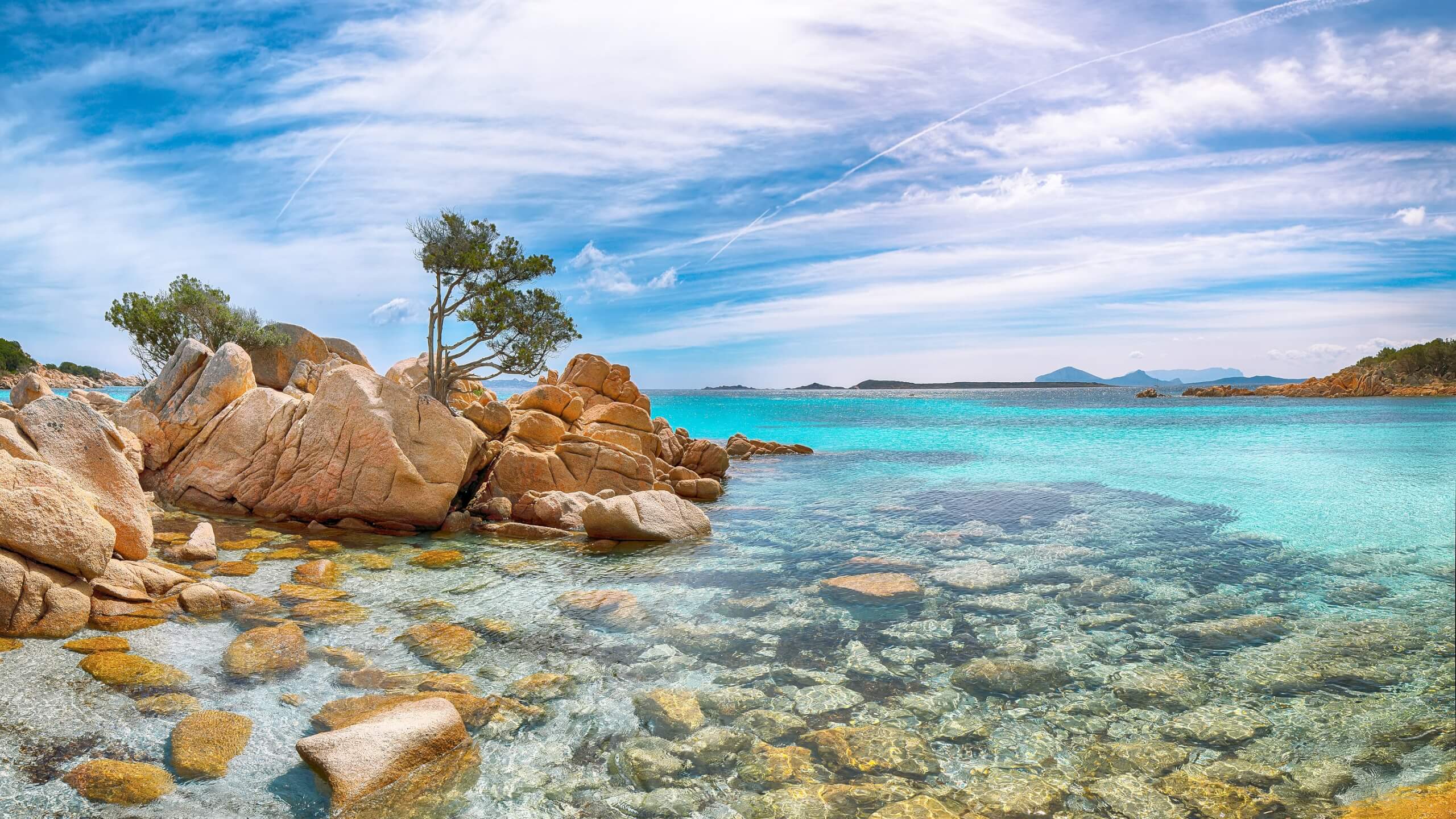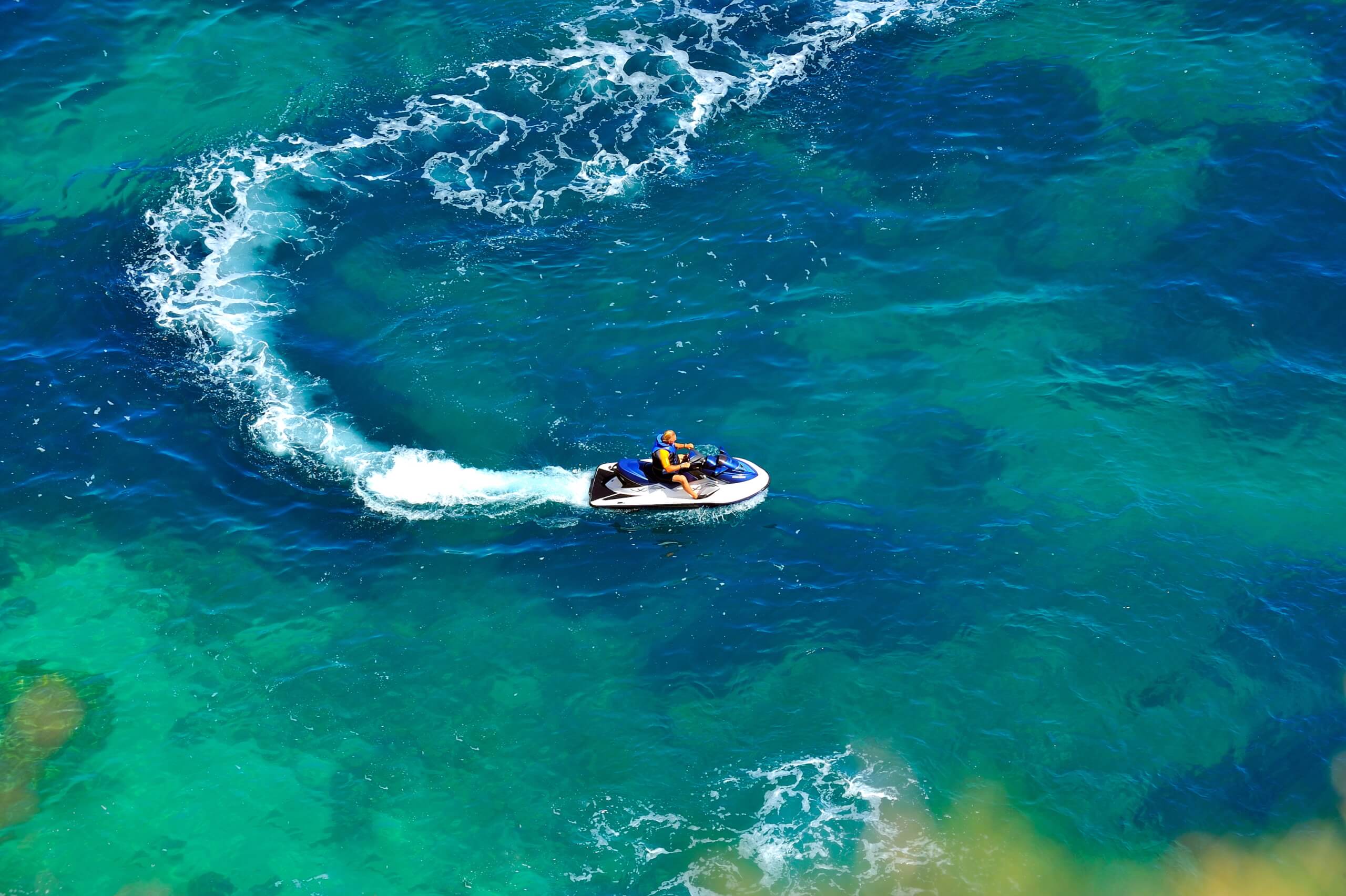 OUR FAVOURITE ITALIAN LOCALES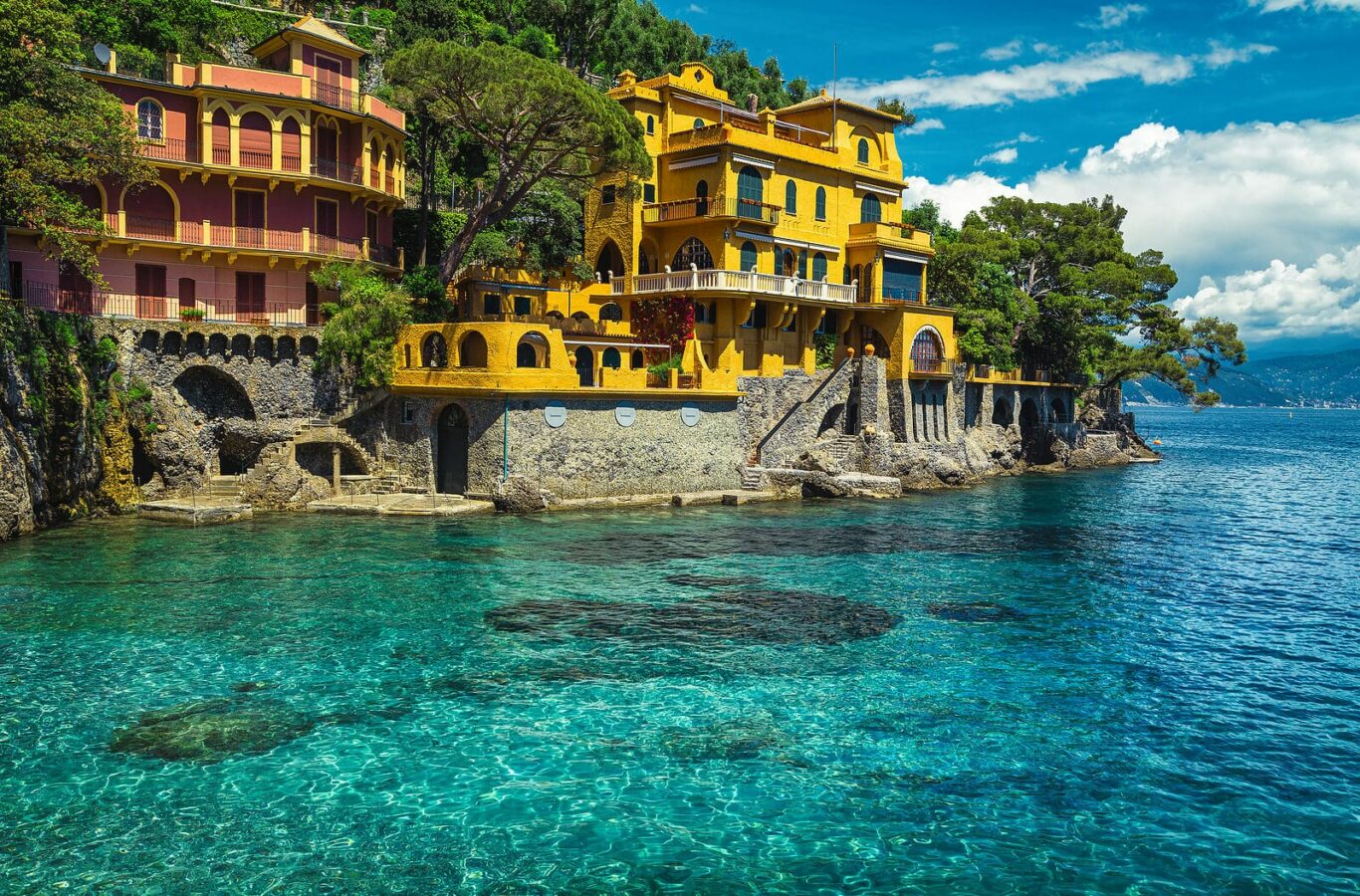 PORTOFINO AND THE ITALIAN RIVIERA
The dramatic coastline of The Italian Riviera is shaped by breathtaking landscapes and magical ports in which to blissfully anchor. Here is the perfect place to soak up the quintessential Italian ambience across magnificent mediaeval villages and scenic inland trails.
Classical cliffside villages like those in the stunning Cinque Terre area slope majestically down to the sea on the extreme topography that typifies the region. Some of these veiled treasures are only accessible by boat, giving you one of the most authentic Italian experiences you can find. From the exquisite charm of Portofino to the verdant Tuscan vineyards, this is a glorious start to your Italian voyage.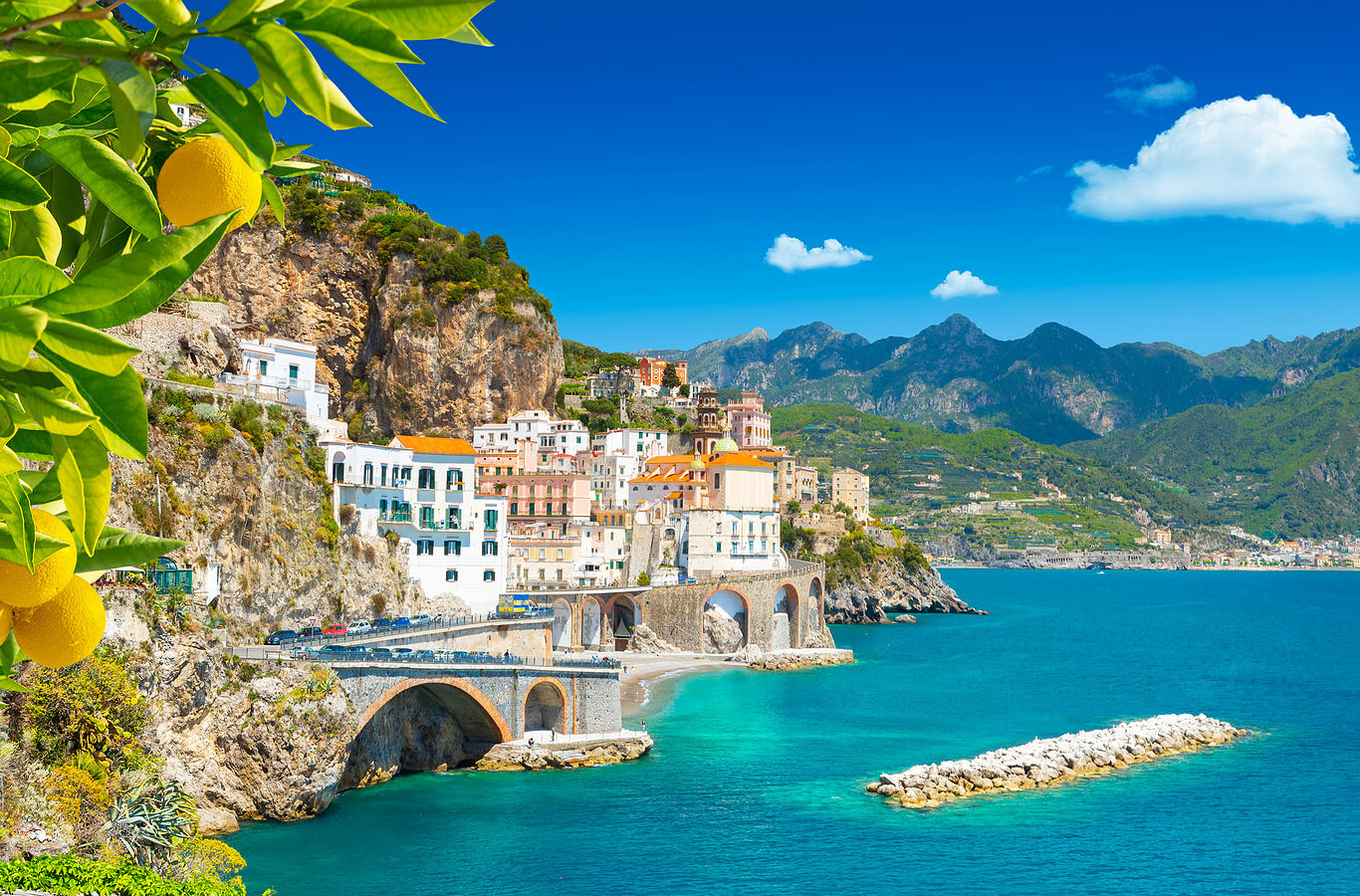 NAPLES AND THE AMALFI COAST
Nestled in the cerulean sea of Italy's Bay of Naples sits one of the most sought-after destinations in Europe: the inimitable island of Capri. From its destination as one of the largest residences of Emperor Tiberius to being a favourite of Grace Kelly and glamorous Hollywood stars old and new, Capri has always been the place to be. Anchor in one of its coves and take advantage of the incredibly upscale shopping opportunities. Or, explore the electric glow of the Blue Grotto sea cavern in a bewitching underwater expedition.
From Capri on to the Amalfi Coast, graced with winding coastal paths and pretty pastel villages. Don't miss Ravello, the home of the spectacular 13th-century Villa Rufolo. Here, the Ravello Festival takes place, where moonlit orchestras send music soaring down the tumbling cliffside in a spellbinding spectacle. Sorrento and its world-class restaurants will thrill your taste buds while Naples and its access to Pompeii's unique history will captivate.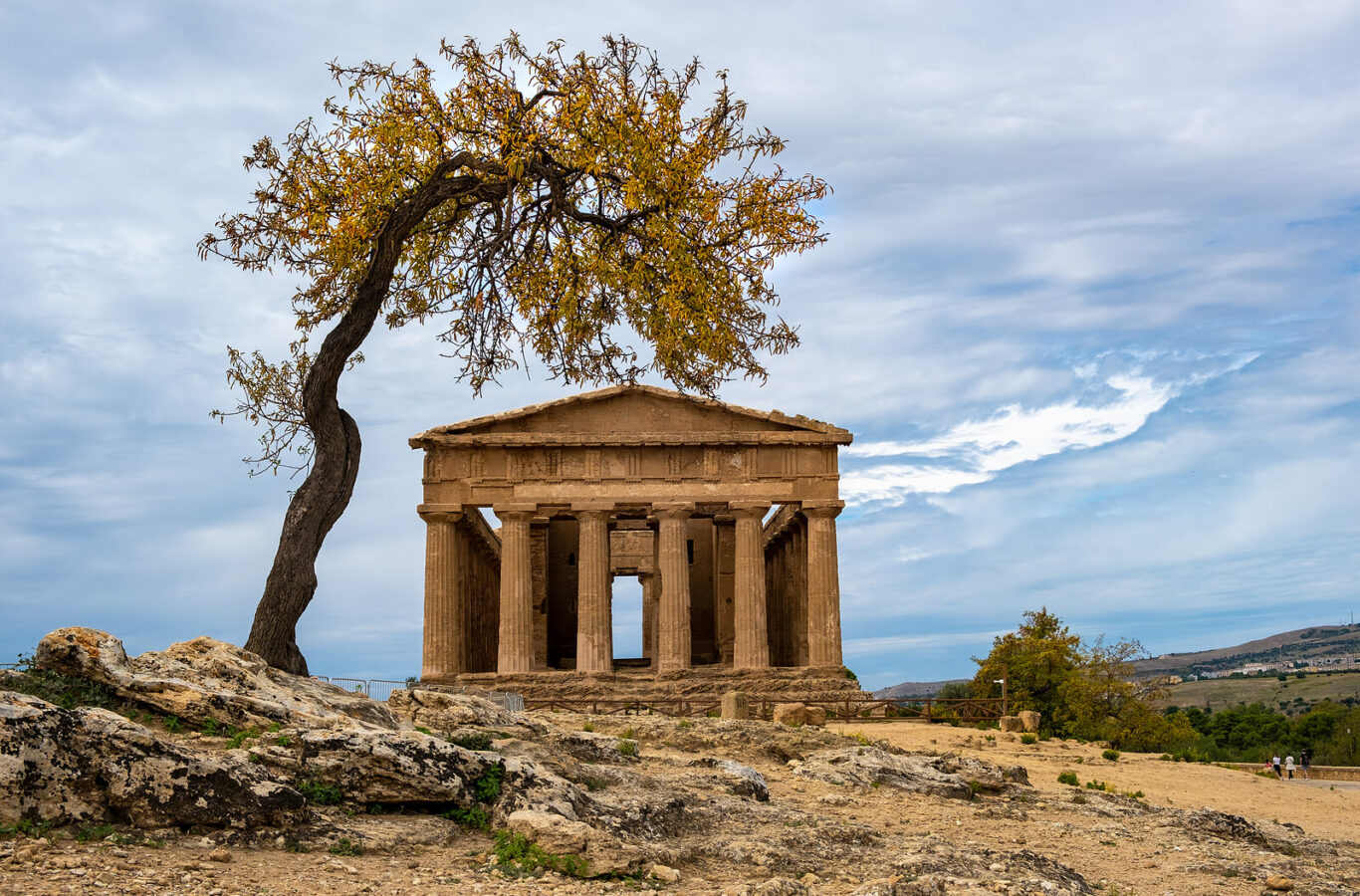 SICILY AND AEOLIAN ISLANDS
True sailors can rejoice as the sailing conditions here are exceptional; the Aeolian Islands were named by the Greek settlers after Aeolus, the God of the wind. Marvel at the savage beauty of nature as you sail past islands with the smouldering active volcanoes Stromboli and Vulca. Rustic fishing villages are dotted across the rugged coastline while secluded beaches of the Egadi Islands to the northwest of Sicily allow you to sink into serenity.
Cultural opportunities are rife here. Catania boasts the birthplace of classical composer Vincenzo Bellini while Lipari's Archaeological Park and cathedral are simply remarkable. Unmissable are our dedicated helicopter flights to the foothills of Mount Etna to sample its vineyards' peerless wines.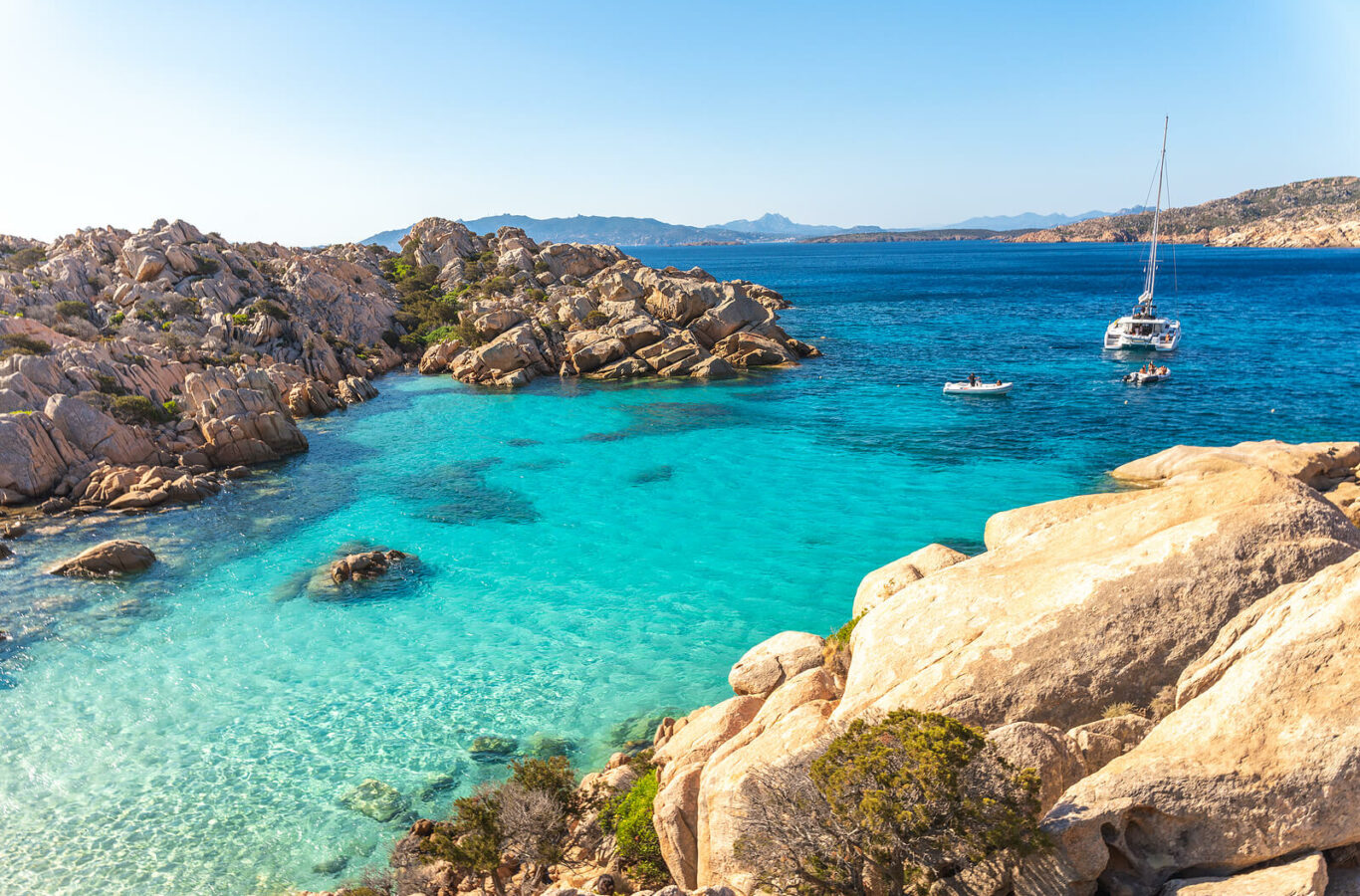 SARDINIA
Escape the clamour and hubbub and venture to the easily accessible, but still surprisingly secluded, Maddalena islands where bewitching pink sands await. Peaceful and pristine, the finest beaches of the whole Mediterranean lie on the southeast coast of Sardinia. The region also boasts the breathtaking natural fjords of Bonifacio and Corsica.
For pleasure-seekers, high-end shopping and upscale nightlife lie in Porto Cervo, the undisputed Mecca for superyachts created specially by Prince Karim Aga Khan. Another destination with superb sailing conditions, the Swan Rolex Regatta and the Loro Piana Superyacht Regatta that take place here are among the most glamorous and exhilarating regattas the world over.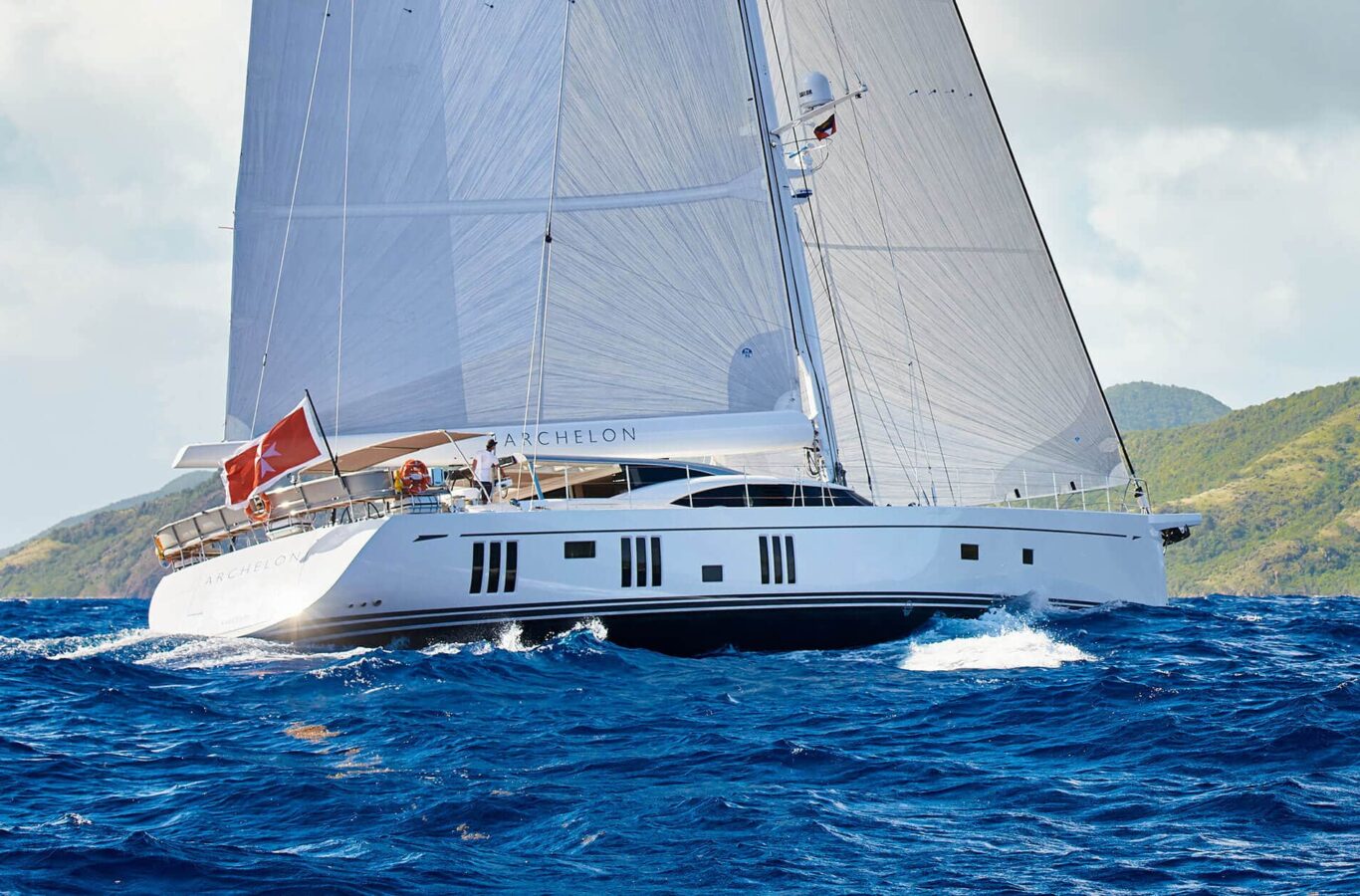 CURATE YOUR PERFECT SUPERYACHT CHARTER IN ITALY WITH YOMIRA
The beguiling charm of the Italian coastline has been attracting the world's most discerning travellers for centuries. For gourmet cuisine and astounding scenery, there are few better destinations.
Sail freely across the incomparable coast of Italy on a bespoke superyacht charter that's built around you. No strict itineraries, no compromises. It's Italy as it should be.
To create treasured memories in Italy on a luxury superyacht charter with a difference, choose Yomira.
Discover Italy with a Yomira superyacht charter
Choose a Superyacht
Summer
Winter
All