From the verdant volcanic island of Ischia, beloved for its restorative hot springs, to the rugged fairytale beauty of the Sorrentine Peninsula and the high-living glamour Capri, the Gulf of Naples is one of the most scenic, sun-kissed and culturally rich parts of Italy to explore by yacht.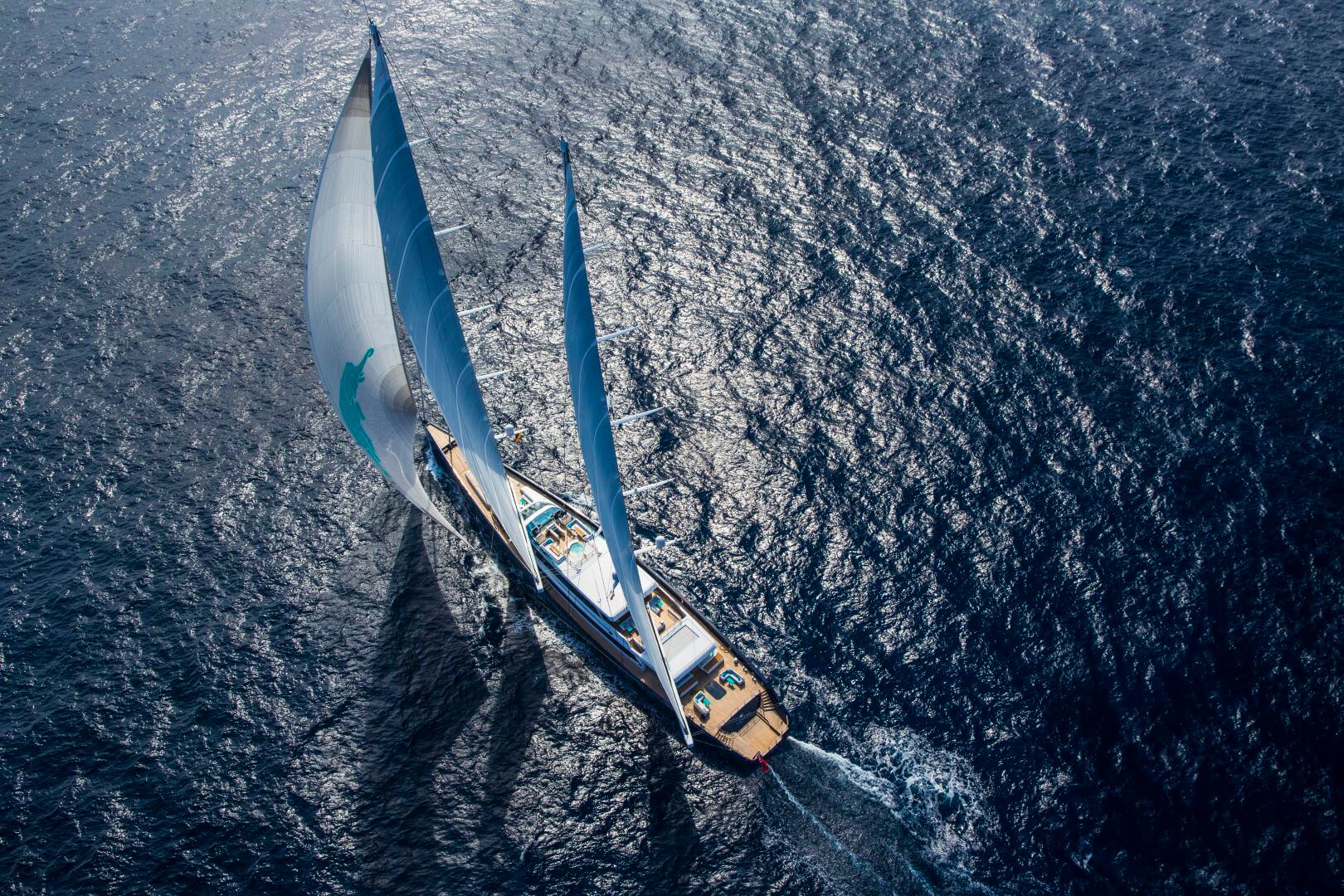 Whether you're looking for a deep dive into ancient history, a gastro-tour of the Amalfi Coast's legendary restaurants, the chance to discover extraordinary wildlife above and below the waves, or simply one of the most beautiful spots in the world to relax on deck in the summer sunshine, the Gulf of Naples can prove the perfect destination for sailing trips, ranging from a few days to several weeks. You may want to spend all your time exploring the Gulf, or you might prefer to make it a quick pitstop on a longer Mediterranean superyacht voyage – at Yomira, we can develop an exclusive Italian itinerary to suit your interests and the time you have available.
For a flavour of what your trip could have in store, here's a quick hit-list of our current favourite attractions around this very special stretch of coast…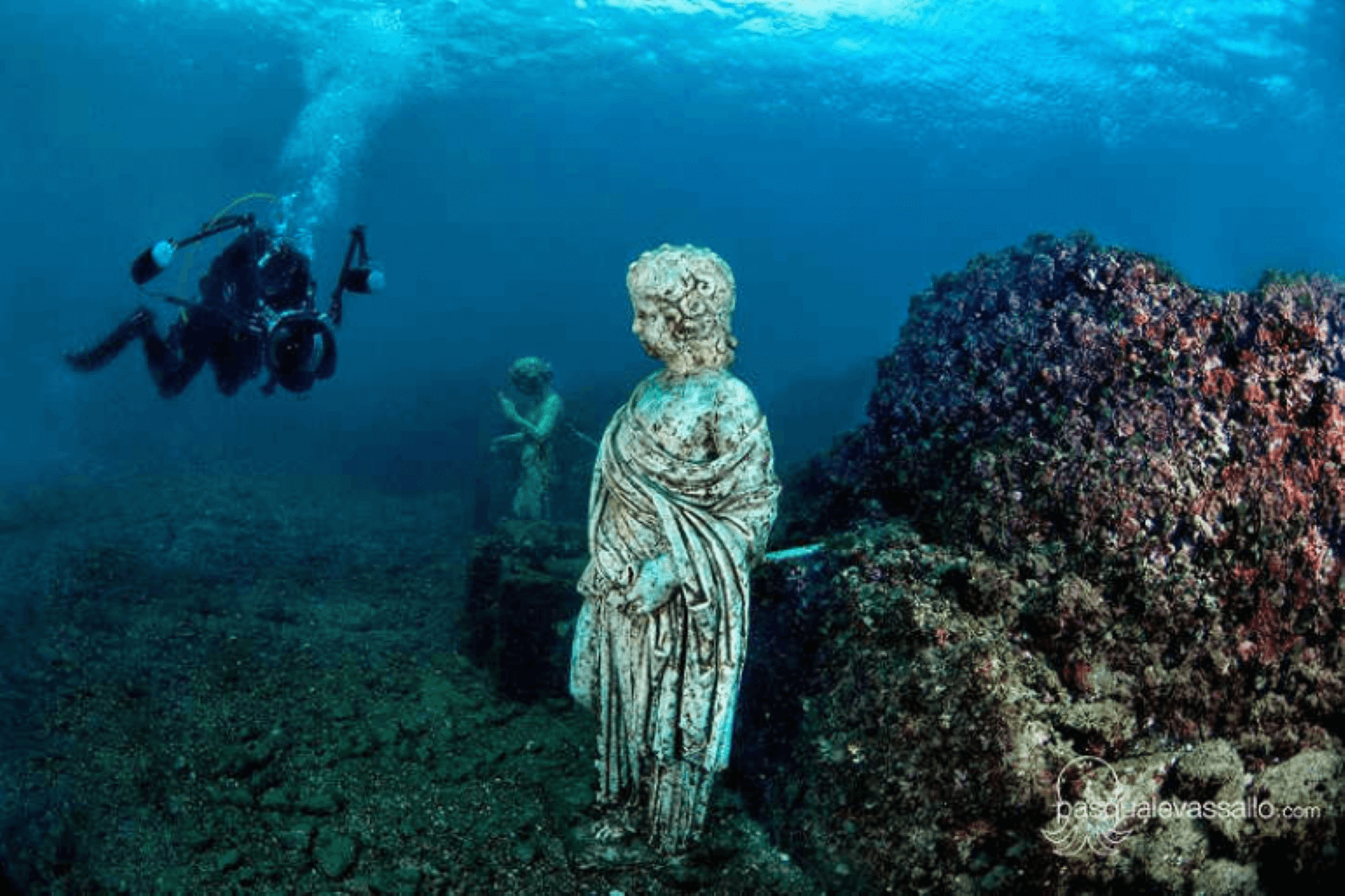 Discover In millennia past, the city of Baia was the playground of the Roman elite, beloved for its mineral spring-fed spas and renowned as a holiday-destination fuelled in equal parts by healing and hedonism. Today, it is still worth visiting, but for very different reasons. Abandoned by 1500, the once-magnificent city was lost to the rising sea, and is now one of the world's few underwater archaeological parks. Preserved by the seawater, the once-magnificent buildings and statues are now part of an extraordinary underwater world that can be explored with a scuba diving experience swimming freely among the ruins.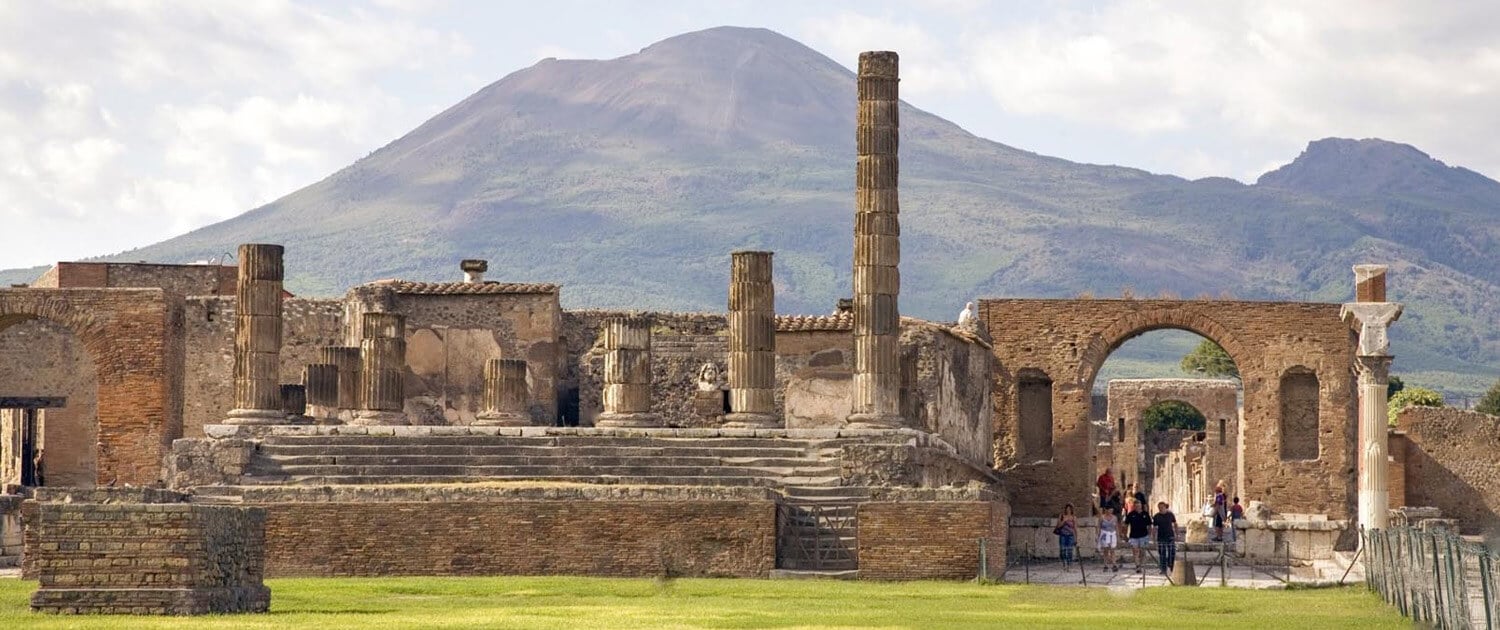 Learn The eruption of Vesuvius in AD79 is possibly the single most significant event in this region's history, laying waste to the cities of Pompeii and Herculaneum while preserving their remains in a staggering reminder of the power of nature and the ephemerality of human civilisation. Both make eye-opening, informative and profoundly moving excursions, and Yomira can arrange guided tours of these and southern Italy's other Classical sites, led by archaeology experts.
Visit Just off the coast of Naples, connected to the mainland by a narrow stone bridge, Nisida is a tiny volcanic islet that embraces its central crater like a croissant. Nisida has a remarkable history. It was here in his holiday villa that Brutus is believed to have plotted the assassination of Julius Caesar, and here that he and Cicero met afterwards to discuss the future of Rome. From a summer retreat for Italian nobility, Nisida then became a Bourbon prison in the 19th century, then a British detention centre for enemy prisoners during World War 2. Moor at the petite marina and enjoy a breezy afternoon's wander on the islet's extraordinarily picturesque shores.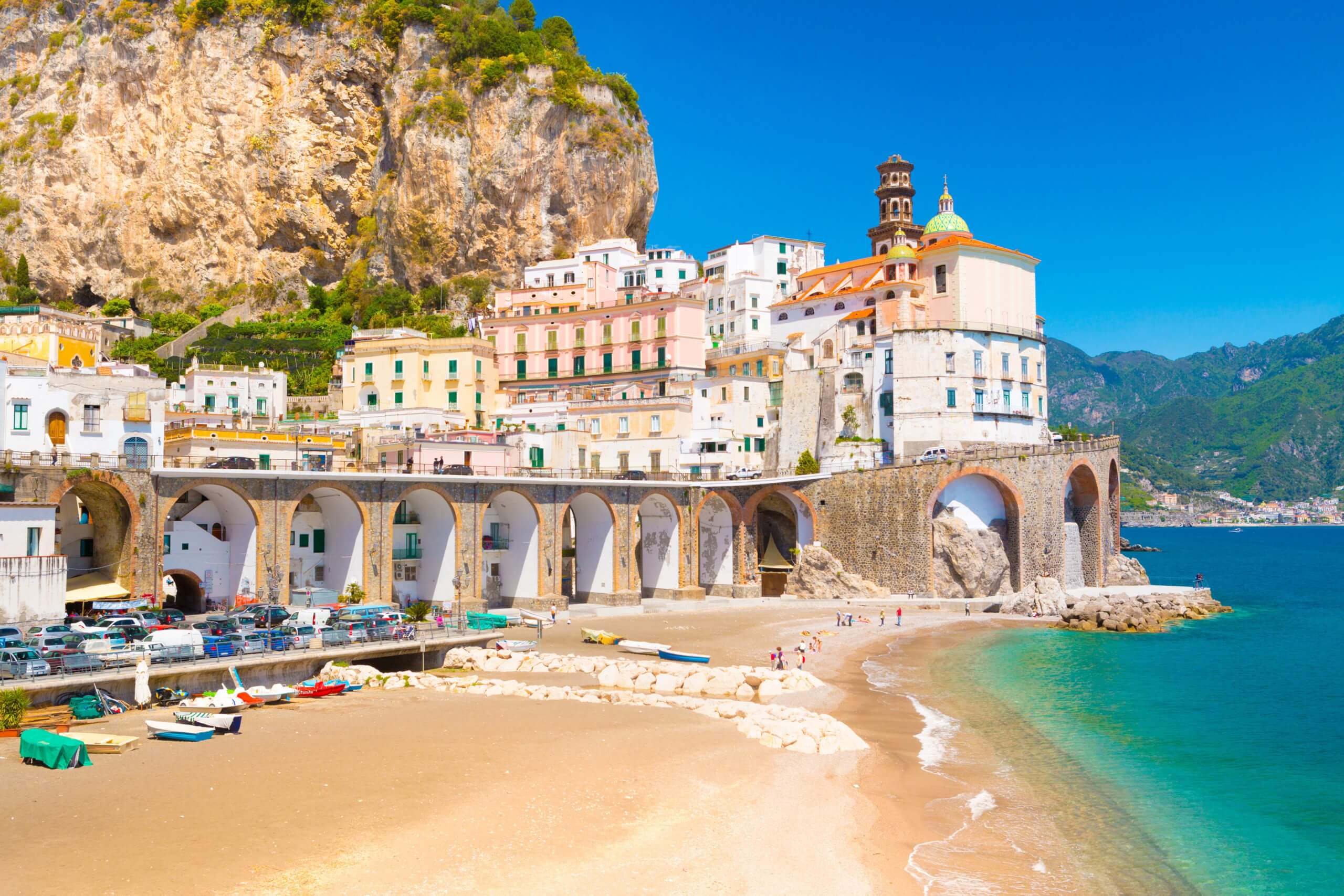 Explore Get up close and personal with ruggedly beautiful Neapolitan coast on a kayak, and discover the fabulous variety of wildlife in these waters. Yomira will arrange marine biologists and specialists in coastal ecology to unlock the secrets of the seabed and the rocky cliff habitats to create an immersive and engaging hands-on lesson in ocean ecology for all ages.
Dine Naples and its surroundings enjoys a rich gastronomic history, being the birthplace of many of the cornerstones of Italian cuisine, from pizza to polpette. Today, there are few more rewarding regions for the gourmet traveller to explore than the Amalfi Coast – whether you're looking for authentic street food or Michelin-starred miracles care of renowned restaurants such as Quattro Passi, famous for its astonishing flavour alchemy; Sorrento ever-innovative Il Buco; or the waterside seafood wonder of Conca del Sogno.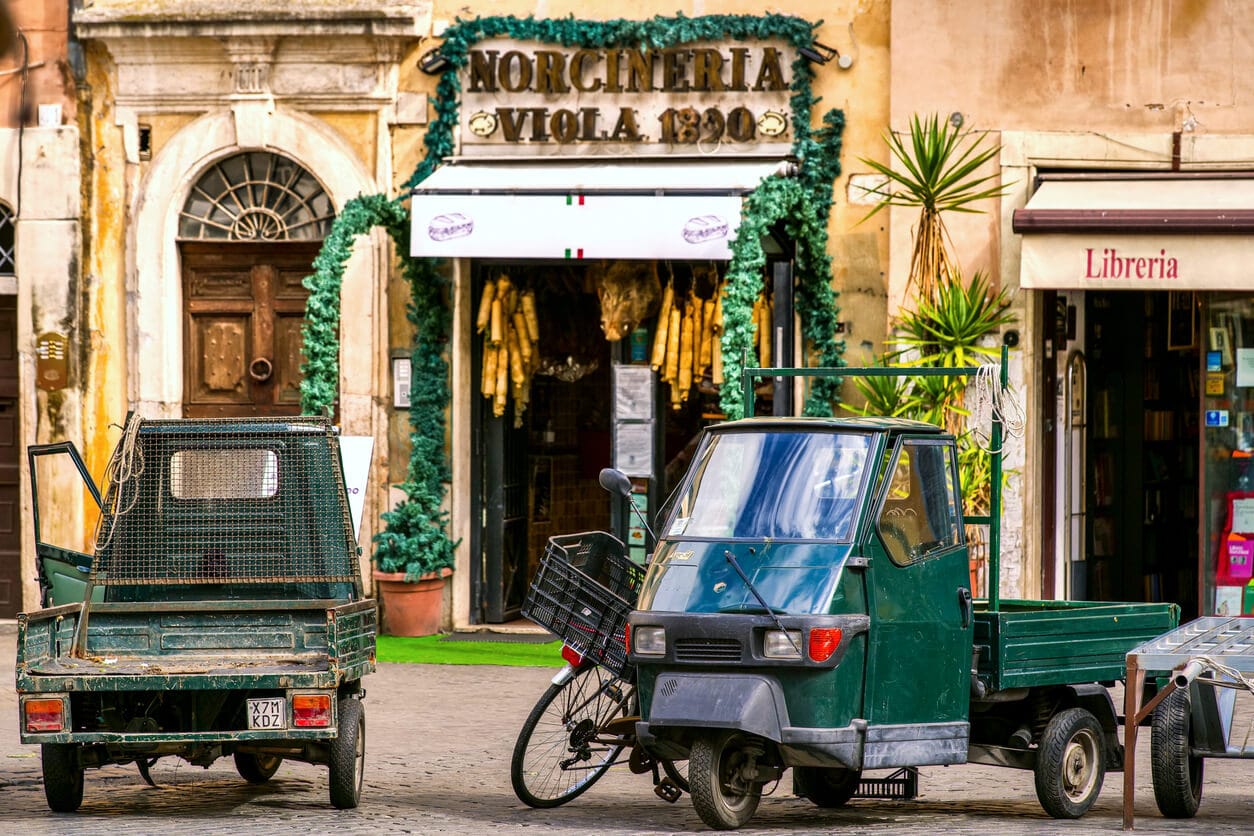 To enquire about yacht charters in the Gulf of Naples, and request your own bespoke experience programme, just get in touch.
©Yomira