Superyacht Charter In Greece
Idyllic Island Hopping on a Luxury Superyacht Charter in Greece
The 6,000 islands that dot Greece's far-reaching miles of coastline make up a myriad of idyllic, dazzling and historically rich experiences just waiting to be discovered. When you want to get to the heart of a Grecian island odyssey, to the most astounding beauty, the Cyclades and the Ionians present paradises on earth.
From the intensely azure waters that envelop the Cyclades to the viridescent Ionian islands, a voyage through these isles is extraordinary. Picture white-washed buildings sloping down tumbling hills to the deep blue below and rugged cliffs blanketed with lush vegetation. Fascinating ancient ruins that speak of countless civilizations of yore. It's easy to see why Odysseus longed for his return here.
To take in all that these legendary islands have to offer, a private superyacht charter in Greece allows the greatest freedom of exploration. Drifting across blissful waters, exploring each island and its trove of treasures, is best done in divine luxury and with no strict charter itineraries. At Yomira, we specialise in curating bespoke charters that allow you to voyage in opulent freedom.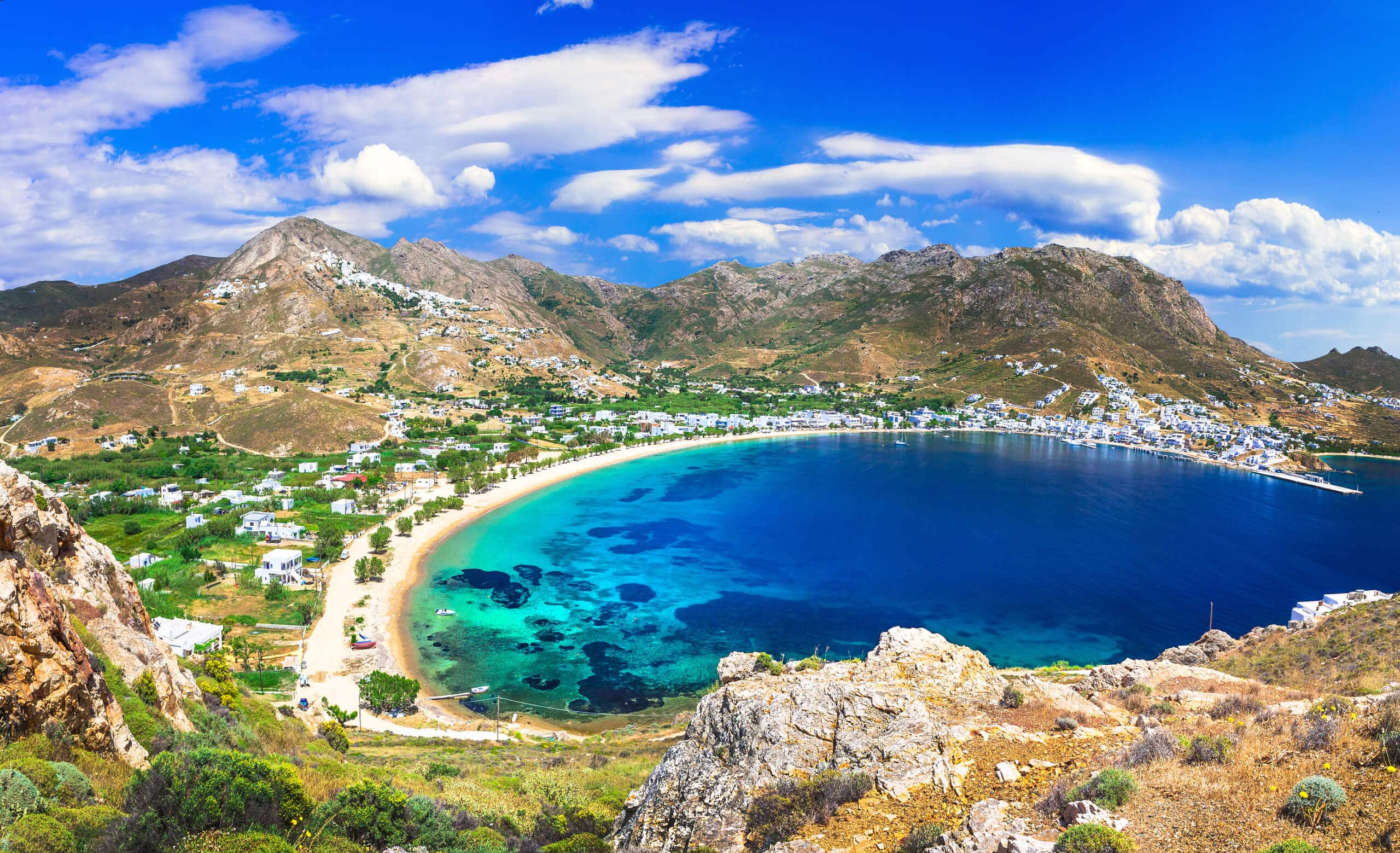 The Best Times for Your Superyacht Charter in Greece
Greece's varied islands are best enjoyed in the splendour of the summer months. The peak season of May to September brings with it glorious sunshine that lights up the seas and the skies. The Ionian Islands are carpeted in pine forests and greenery that reaches its full, glorious bloom in summer.
In July and August, winds in certain areas around the Cyclades present the perfect opportunity to embark on exhilarating pure sailing and watersport activities for the adventurous, while beautiful sheltered bays hidden away from it all are always just around the corner.
Usual superyacht charters through the Grecian isles span between 7-10 days. From decades of experience sailing these waters, we usually recommend a 7 day minimum for a luxury charter so you are able to truly take in all that the islands have to offer. Indeed, many clients opt to spend 2 weeks on a Grecian charter in order to fully luxuriate in all of its wonders.
Grecian adventures for…
FAMILY & FRIENDS
CULTURE & GASTRONOMY
FREEDOM & SERENITY
RECREATION & RESTORATION
When you're searching for a way to bring loved ones together to share in an unforgettable experience, Greece is the place to do it. The opportunities for relaxed family fun in Greece are rife, with the ocean a veritable playground – especially with the watersports equipment on many of our superyachts. As well as this, the famous Greek hospitality is something all the family can enjoy together as you're welcomed with open arms.
If you're celebrating a birthday or a milestone, Yomira can arrange for first-class entertainment to be brought onboard. Where better to commemorate something significant to you than on a private superyacht charter with the Grecian sun setting behind you? We can also arrange events ashore with hand-selected specialists for amazing cultural experiences and off-grid adventures.
Greece boasts one of the richest historical tapestries in the Mediterranean. Nearly everywhere you go is graced with a diverse and fascinating past waiting to be explored and uncovered. Ancient archaeological sites abound and we are able to provide private guided tours with experts to give you unique insights into these areas. These experts can even join you on board to give captivating after-dinner talks.
It's not only Ancient Greek history like the Acropolis to explore, either: there are so many different histories to investigate. The mediaeval village of Kastro has a uniquely poetic beauty while the 11th-century Panagia Hozoviotissa monastery in Amorgos is spectacularly nestled into the dramatic cliff face with a sweeping view of the azure Aegean.
For the gastronomically curious, we can give specialist insights into the finest local spots to sample truly authentic Greek cuisine. Places like Captain Nikolos on Koufonisia offer fresh seafood with unparalleled ocean views, while Mykonos is a hub for fine dining and Athens is a melting pot of international cuisines. And, of course, the world-class chefs onboard your superyacht means you're never short of a spectacular meal.
Secluded pockets of serenity are peppered throughout the Greek islands. The tiny island of Paxi in the Ionian offers one of the best locales to immerse yourself in an off-grid world away from cosmopolitan clamour. Curated cycling and hiking tours throughout the astonishing scenery of Cephalonia, Pylos, Kos, Crete, Naxos, and Rhodes allow you to go off the beaten track in more ways than one.
The peace and relaxation that yoga can bring are all the more accentuated when your surroundings are breathtaking. We can arrange for yoga on the private island of Evia or even at an archaeological site toward Eleusina. It's an unforgettable experience that you simply cannot replicate elsewhere.
The liberation that a bespoke superyacht charter from Yomira grants you is unsurpassable. With no strict itineraries holding you back, you can sail freely and serenely across glittering seas to undiscovered treasures.
For thrilling ocean fun, take advantage of the plethora of water sporting equipment provided onboard many of our superyachts. Qualified instructors can accompany you windsurfing and kitesurfing across the waves in breathtaking exhilaration under the beating sun. Or, a pure sailing adventure awaits with sailing conditions across the Aegean seas proving ideal.
If restorative recreation is more your forte, we can take you to hidden bays that present sheltered sanctuaries. Engage in alluring exploration under the surface of the translucent waters with snorkelling and diving. Specialist scuba divers can take you to the best sites to see an abundance of magical marine life as well as fascinating wreckages like the remarkable Anna II shipwreck from the Second World War.
Grecian spa destinations present sumptuous havens where you can indulge in the deepest relaxation, as do incredible natural spots like the hot springs in Milos. And often, dedicated onboard masseuses and beauticians ensure your trip is rooted in tranquillity and indulgence.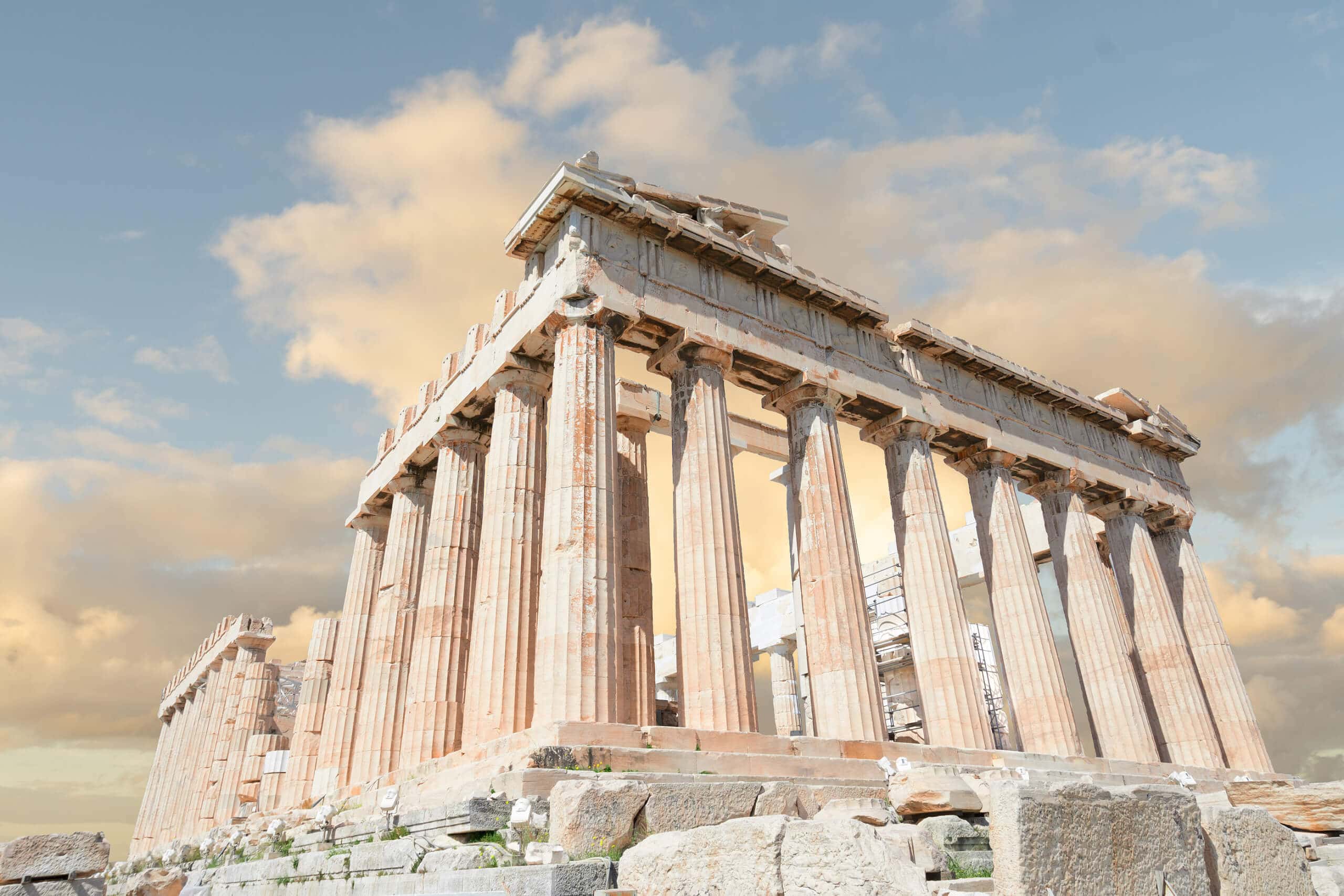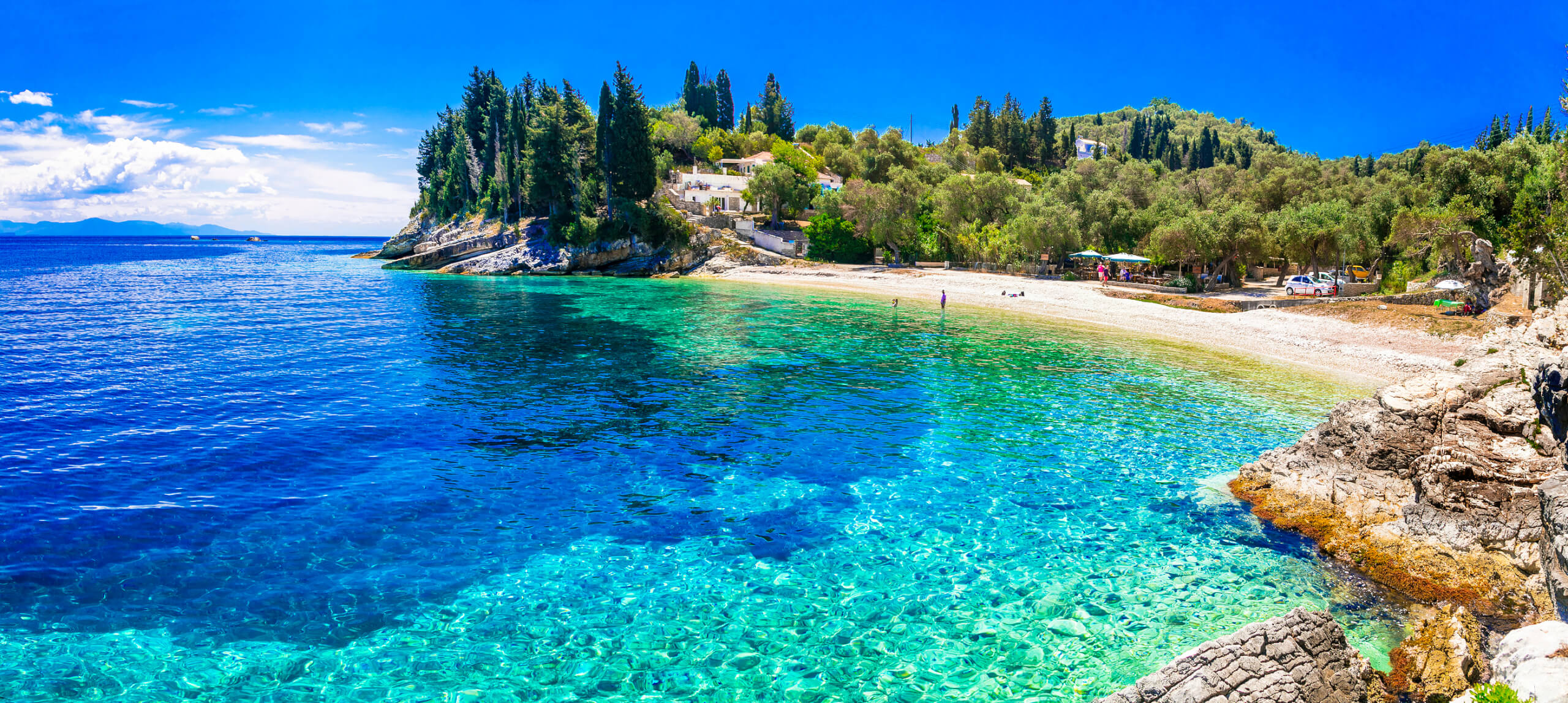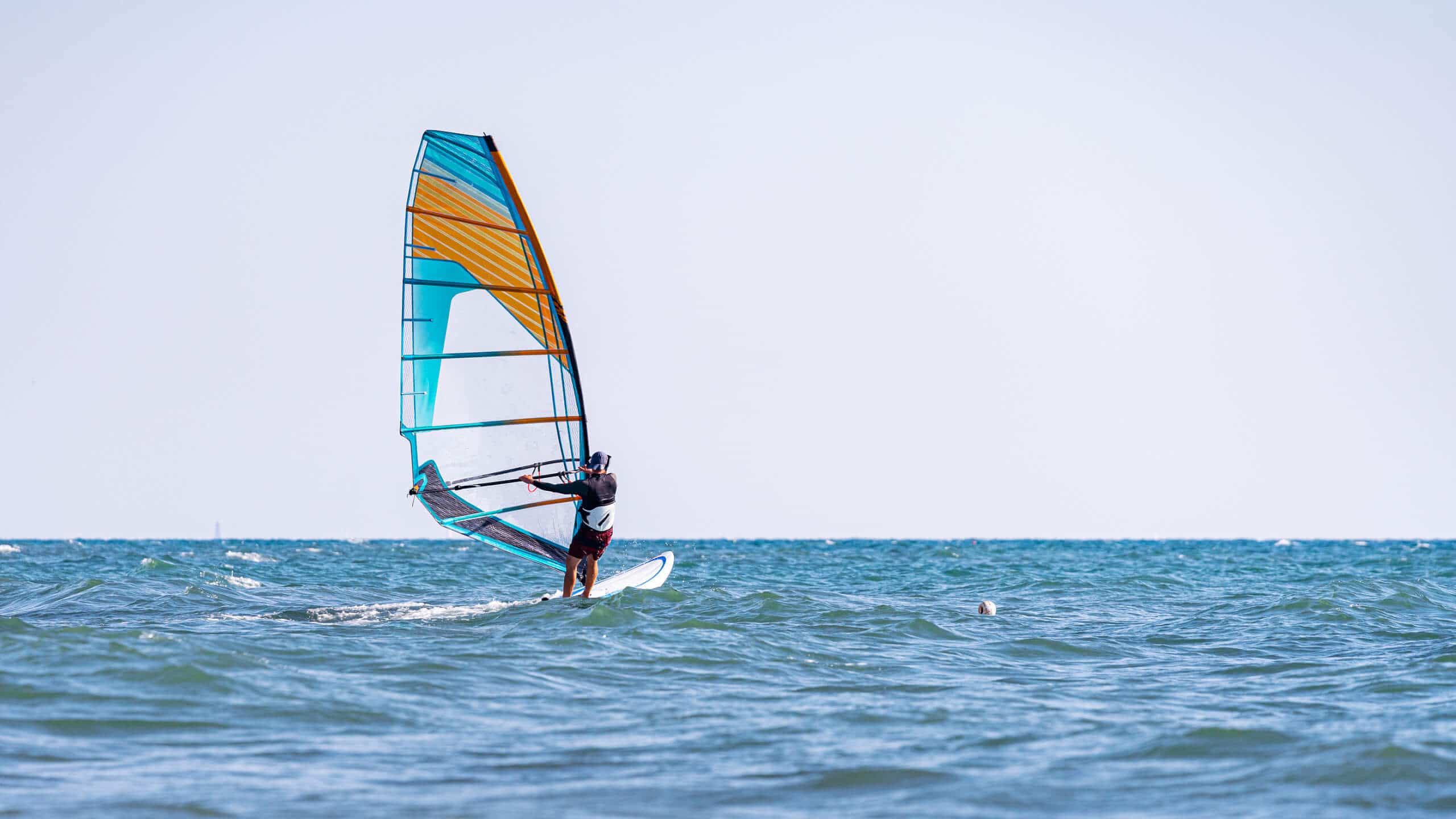 Our Selection of Superior Grecian Yachting Spots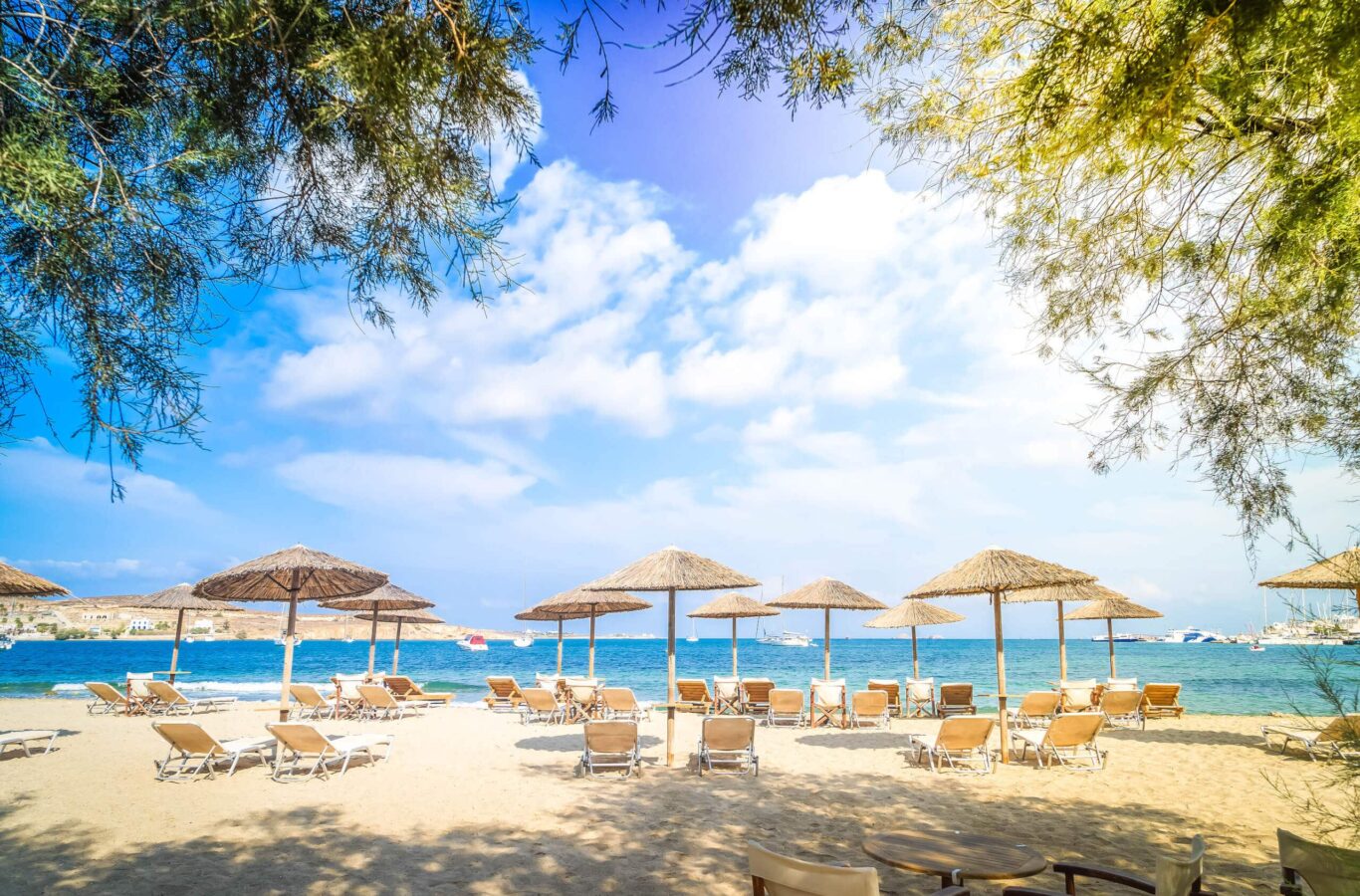 The Cyclades
The Cyclades consists of a group of islands to the southeast of Greece's mainland, floating exquisitely in the intense blue of the Aegean Sea. Rugged landscapes dotted with traditional stucco towns and ancient ruins make for a quintessential Grecian experience.
Arrive in Athens where you can take advantage of a private tour of the Acropolis as dawn breaks and the rising sun accentuates its ancient majesty. Glide to Hydra, where a cosmopolitan town of artists melds harmoniously with traditional Grecian delights: take a charming donkey ride to soak up the pleasing ambience. Syros is the place to soak up cultural highlights like the music festivals held throughout the summer in its distinctive medieval setting.
And then to the St. Tropez of Greece, the place to be for fever-pitch frivolities: Mykonos. This island is the home to sensational parties in upscale venues. To recover from these fast-paced carouses, sail to Paros where life moves more slowly. It's the sweet spot for sailing and windsurfing and enjoying all the adventure the Aegean contains. Then, Serifos presents an unspoilt Greece at which to marvel, with immaculate beaches and excellent local restaurants. Finish your voyage at the enchanting Kythnos, where hot springs on the seashore blend with exotic coral and marine life at 32 different dive sites.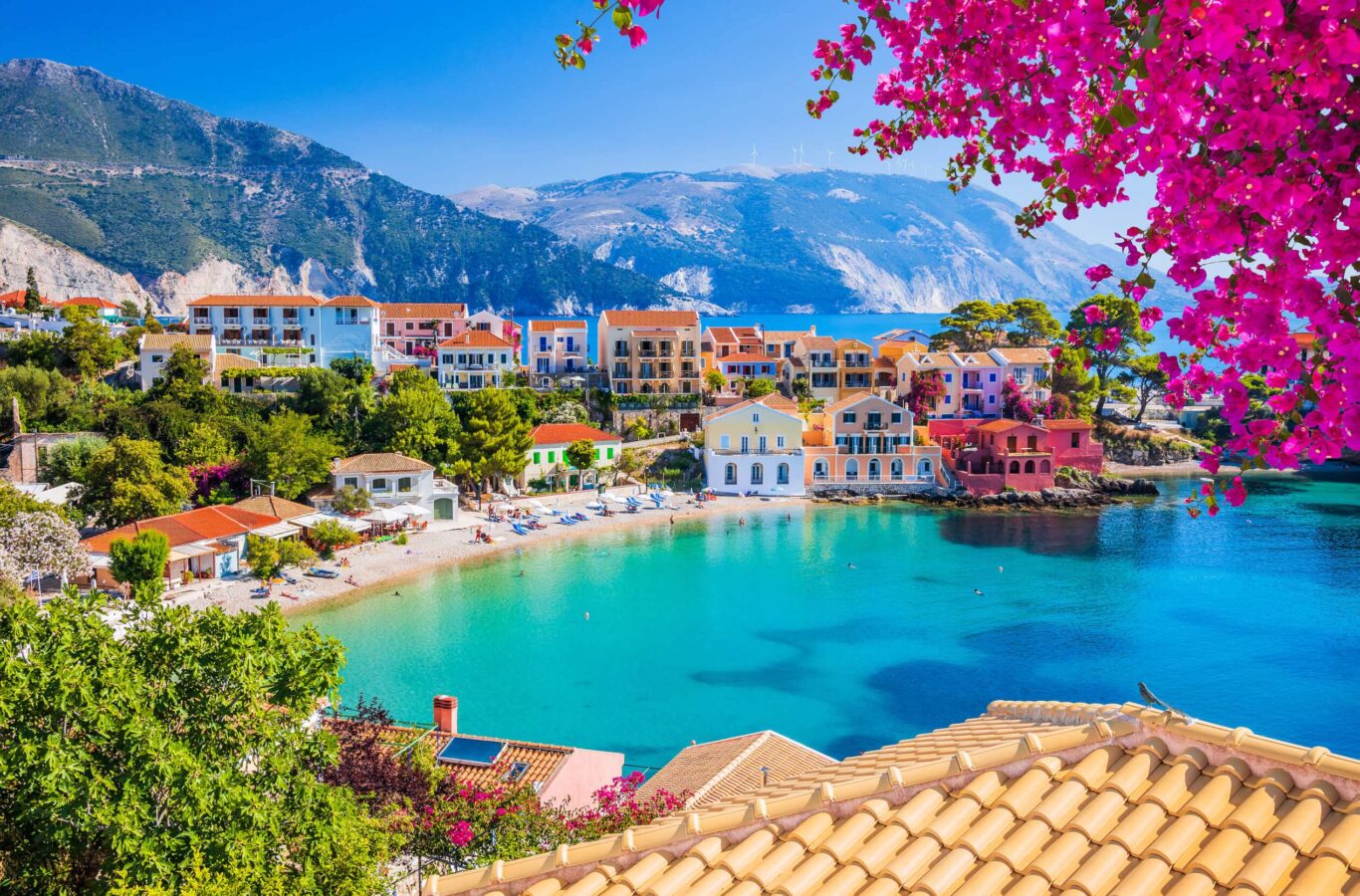 The Ionian Islands
West of Greece, in the balmy Ionian Sea, rest the Ionian Islands. Traditionally called the Heptanese ("Seven Islands"), these jewels are renowned for being adorned with dense verdant vegetation that's astonishing to behold.
Start in Corfu, where you can feel the diversely woven histories of the countless civilisations that have passed through it. Domes of greenery overlook picturesque coves with crystal clear waters. Here is the place to combine scenic relaxation with upscale nightlife. Then on to Syvota, the seaside village set against an incredible landscape with access to the engrossing history of ancient areas of Epirus.
The middle of your journey can take you to Ithaca, the homeland of Odysseus, which is often hailed as a symbol of the journey of life. Here, you'll find peaceful beauty and translucent waters in which to snorkel. Endangered wildlife like Caretta turtles and Monk seals can be spotted on Zakynthos, the island historically named the Fiore de Levante ("Flower of the East Island"). Then to Kefalonia, where magnificent monasteries are perched precariously on rugged cliffs and timeless villages lead on to gilded sands. There is a chance here to marvel at the wild horses that roam the slopes of Ainos. It's a mesmerising experience impossible to duplicate.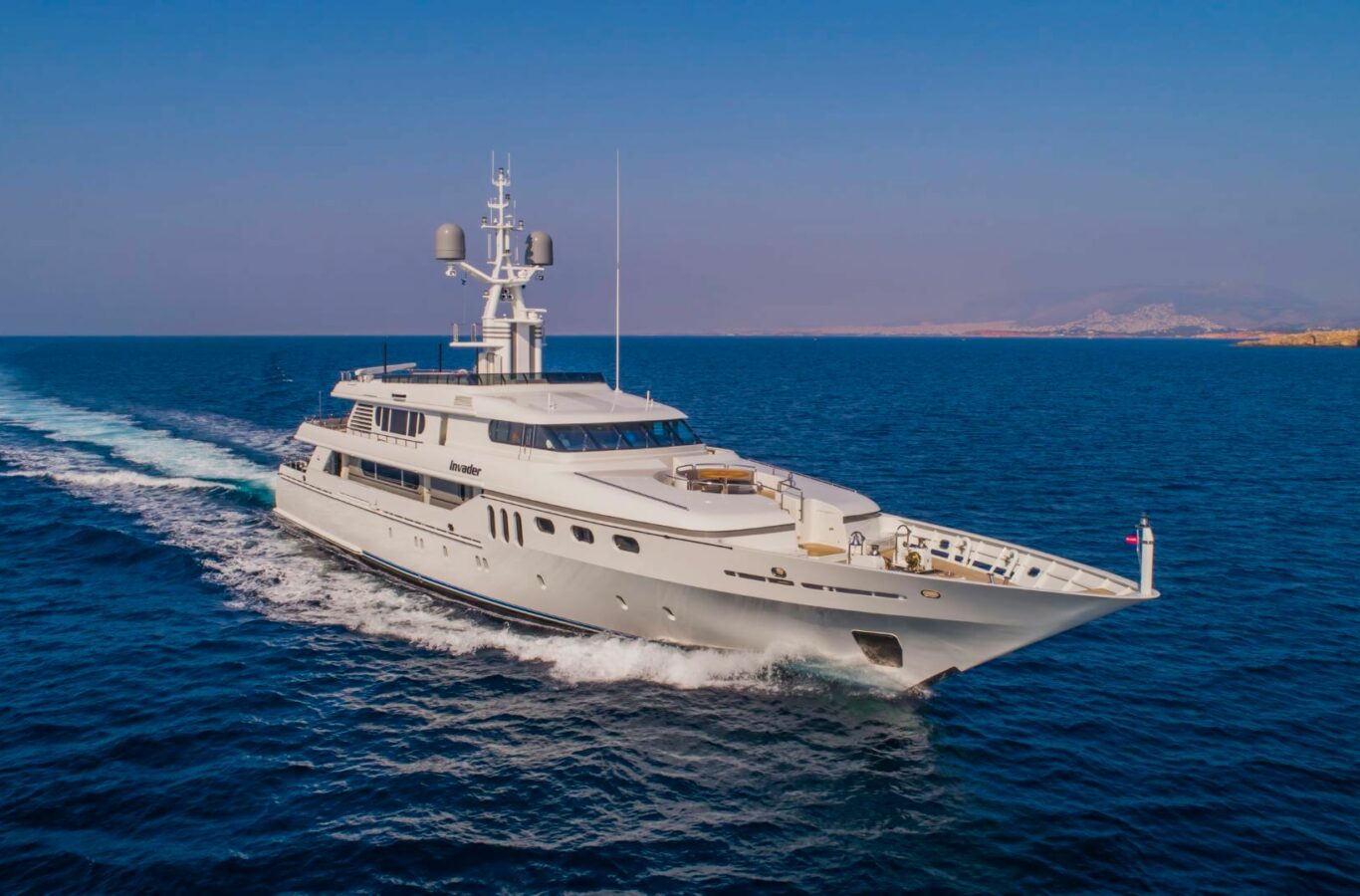 Embark on a Bespoke Luxury Superyacht Charter to Greece
With scenery that takes your breath away and a vibrant variety of island experiences, a Grecian luxury superyacht charter is unmissable. Whether you want to bask in the Mediterranean sun on a serenely private deck, whip across the waves on an exhilarating sail, or delve into Greece's glorious past, the Cyclades and the Ionian Islands have it all.
At Yomira, we can take you on a bewitching odyssey across the Aegean and Ionian seas in incomparable luxury. With charters completely tailored around you, our superyacht voyages let you experience the very best of the Grecian islands.
Discover Greece with superyacht charters from Yomira
Choose a Superyacht
Summer
Winter
All