When it comes to island-hopping, Croatia is hard to surpass for a superyacht charter experience around Croatia: the self-titled 'country of 1,000 islands' (1,244, if we're being pedantic) is blessed with sparkling turquoise, beryl and emerald waters, succulent seafood that draws discerning charterers in droves; historic towns, ancient ports, lashings of sunshine and staggeringly dramatic scenery – which won it a starring role as King's Landing in Game of Thrones.
The Dalmatian Coast is the southernmost section of Croatia's 3,600km coastline and arguably its best known. Here, green-and-gold islands are scattered offshore like giant, sun-warmed pearls, and jagged limestone cliffs rear above the waves like primordial sea creatures. This is where you'll find the majestic walled city of Dubrovnik, whose Old Town is an architectural jewel-box of Baroque churches, elegant townhouses and gracious palazzi, and the beloved city of Split, whose awe-inspiring Roman legacies include the Unesco-listed Palace of Diocletian, built at the turn of the fourth century AD.
Any superyacht charter around this coast would be guaranteed to unearth delights – you could set sail blind and still wind up spellbound by its beauty – but there are a few ports of call that the Yomira team recommends over and over…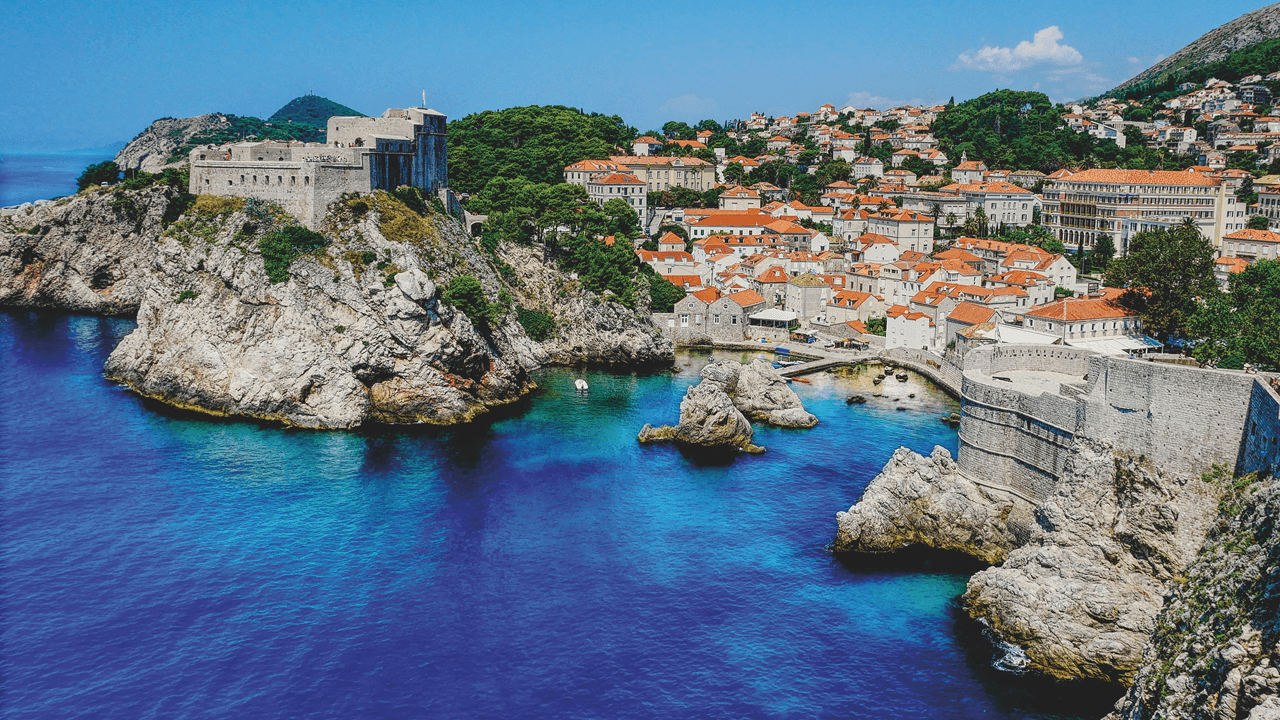 ELAFITI ISLANDS
This enticing archipelago close to Dubrovnik encompasses six islands, the most popular of which are Koločep, Lopud and Sipan. Legend has it that Croatia's most skilful mariners hailed from these parts, alongside a sizeable population of deer – the Greek word for which, 'elapses' earned the islands their name. Car-free Koločep and Lopud are balm for frazzled souls; all offer enchanting swimming, snorkelling and sailing to secret coves.
Yomira's tip Savour the freshest fish and seafood steps from the water at the oceanfront restaurant L'Obala in Lopud.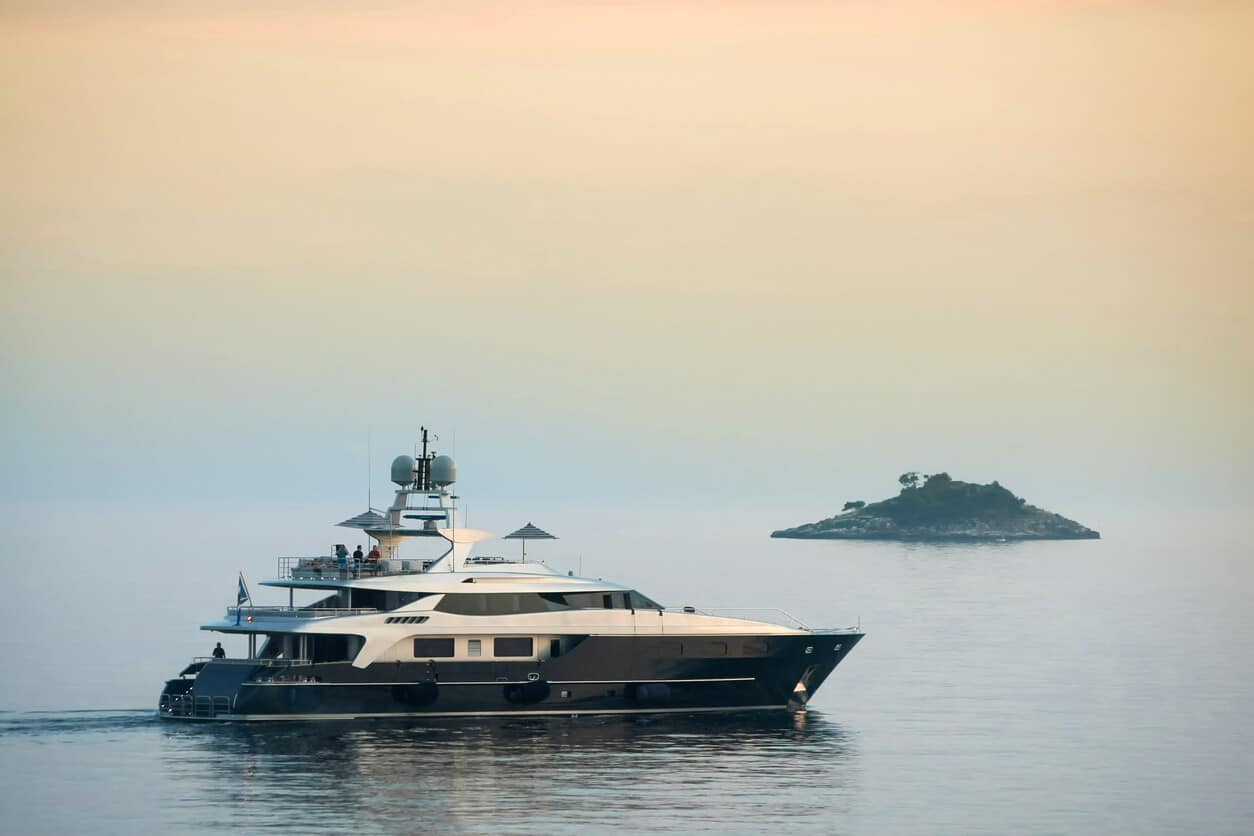 MLJET
Ancient Greeks called this island 'Melita', meaning 'honey'. Over time, the name shape-shifted to the more Slavic 'Mljet'. Two-thirds of this Adriatic paradise are cloaked in emerald national park, bordered by two saltwater lakes, one of which surrounds an islet with an ancient monastery. The peaceful national park rewards visitors with shaded cycling and hiking paths, shimmering swimming spots, birdsong and cricket choruses, and the arterial villages of Pomena and Polače, which buzz in summer.
Yomira's tip On a calm day when the winds have dropped, cruise to Odysseus' Cave – where, according the myth, the legendary mariner was held captive by the nymph Calypso for seven years – drop anchor and swim or dive in its astonishingly aquamarine waters.
KORCULA
Despite its considerable charms, Korčula has somehow managed to evade mainstream attention, perhaps because many of its ferry services only run during summer, and it's a little further from Split and Dubrovnik than popular counterparts such as Hvar and Brač. All the better for independent explorers, who can enjoy this green, serene island with minimal crowds. Croatia's sixth-largest island is densely carpeted in forest, hence its ancient Greek name: Korkyra Melaina (Black Korcula). Korčula Town has been nicknamed 'Little Dubrovnik' on account of its medieval palaces, churches, squares and houses; the resorts of Vela Luka and grape-growing Lumbarda are also ripe for discovery.
Yomira's tip One of the quickest ways to connect to the spirit of a place is through its food and drink – Yomira can arrange bespoke wine tours of Korcula, including a hearty lunch of island cuisine.
BRAC
Set aside a day or two to do justice to Croatia's largest island. Brač is famed for its stone masonry, evident in the dashingly photogenic architecture and distinctive, bleached-white roofs. Pretty Pučišća is unmissable for flaneurs; the island's summer music festivals are highlights of the cultural calendar; and its glorious beaches are an invitation to sun-kissed idleness. Come hungry: Brač is renowned for its cuisine, with local favourites including baked lamb dishes, stews, seafood and risottos. The gastronomically intrepid may wish to sample vitalac, (spit-roasted lamb offal wrapped in intestine) and 'puh' – dormice…
Yomira's tip Hike to the top of Vidova Gora for richly rewarding, cinematic views.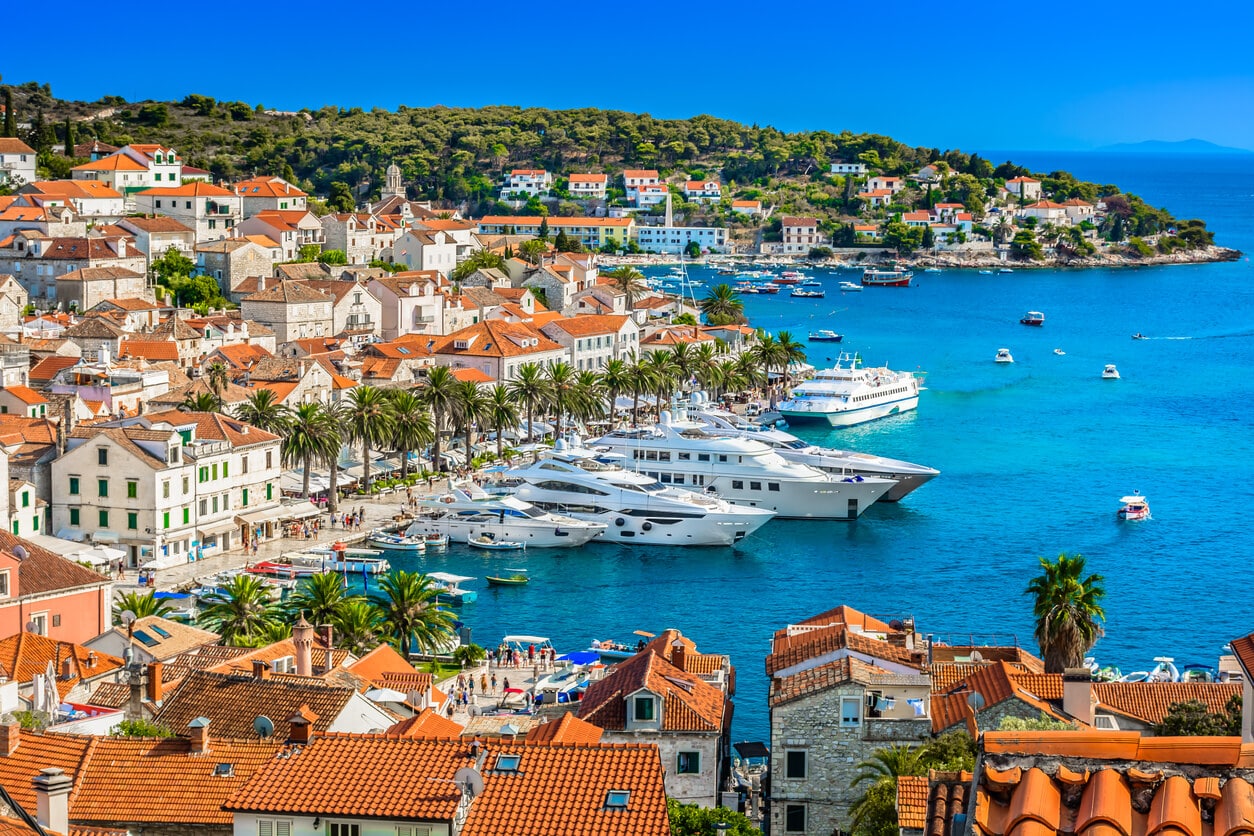 HVAR
Croatia's fairy godmothers clearly had a soft spot for Hvar. The sunniest of the country's islands, Hvar has been christened 'Croatia's St Tropez' for good reason. Graced with fairytale beauty, Hvar Town is famous for its striking piazza, lorded over by St Stephen's Cathedral and bordered by the storied palaces of Groda. In addition to ancient calling cards such as a 12th-century theatre and Franciscan monastery, Hvar has modern charms, including buzzing nightlife. Additional reasons to head here come in the form of the Pakleni Islands, a ridiculously alluring chain of wooded isles that flaunt their beauty before the town. Get back to nature on petite naturist paradise Jerolim, party on Marinkovac, and soak up local life on tiny Sveti Klement.
Yomira's tip Let us take you on a bespoke private tour to absorb Hvar's fascinating history and vibrant culture.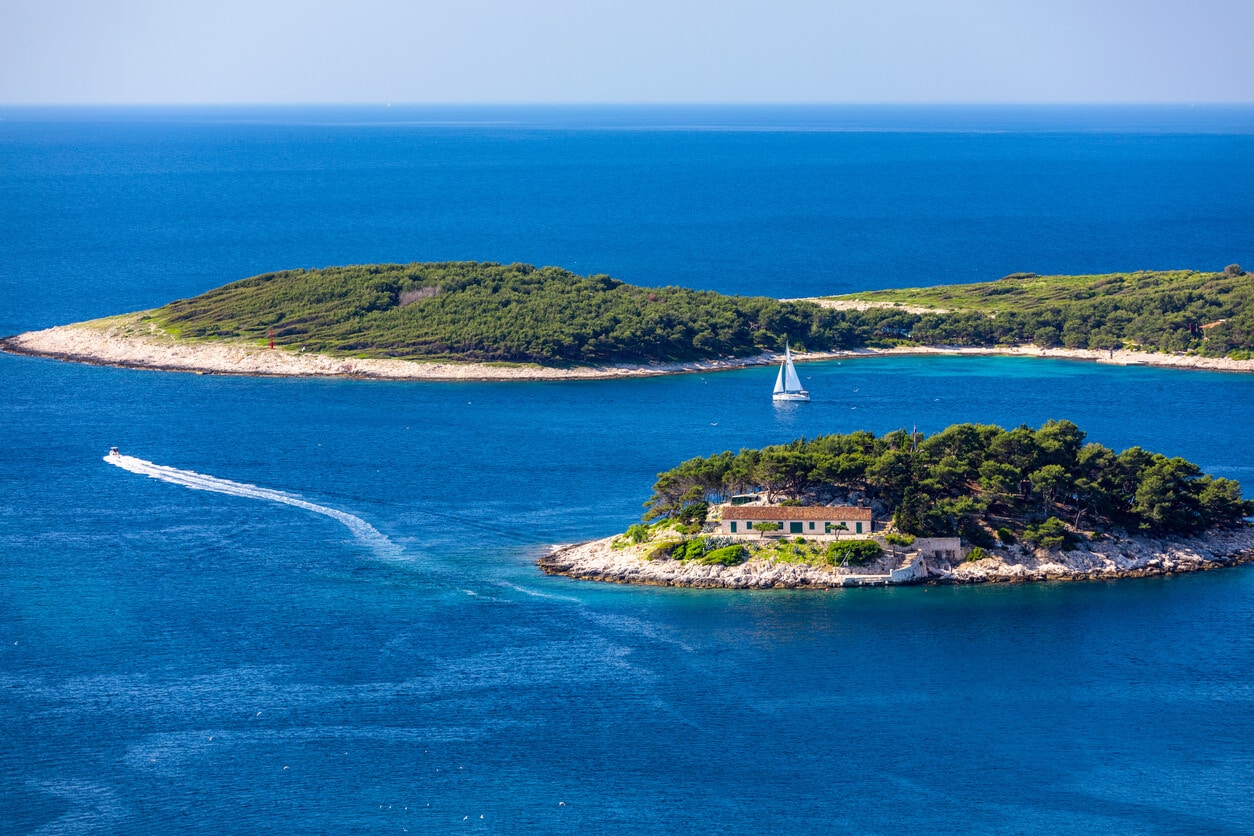 Wherever you cruise on a superyacht in Croatia, thanks to our trusted land partners Yomira can arrange a bounty of inspiring, immersive local experiences, from artisan cookery classes and palazzi tours to diving, rafting, zip-lining and trekking adventures, unabashed spa time and much, much more.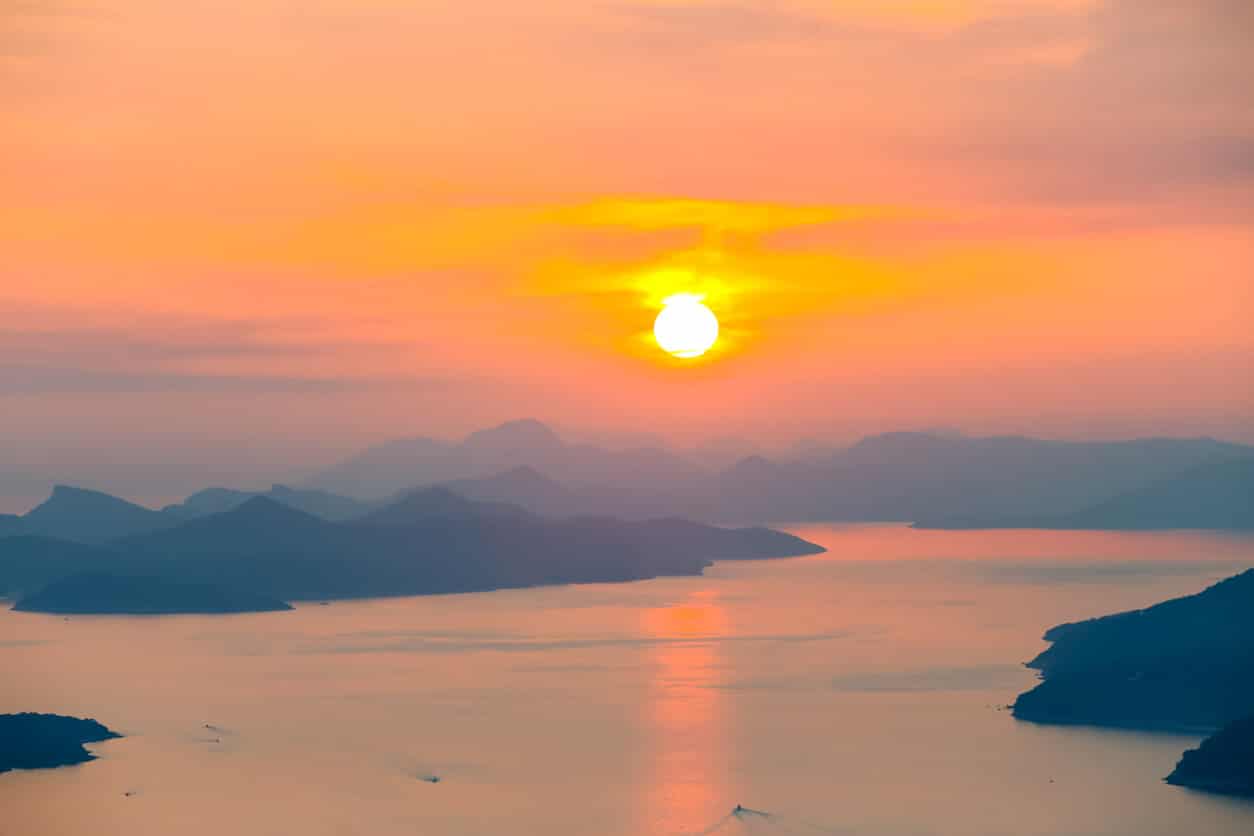 ©Yomira