Experience Luxury Superyacht Chartering
A Yomira superyacht charter is designed with you at the very centre. Each luxury yacht charter is a completely bespoke experience, carefully tailored to your lifestyle and what you desire from your holiday.
Whether you crave adventure and wish to visit famed locales during your superyacht charter, or you desire a more relaxing experience on your crewed superyacht charter, our carefully chosen collection is comprised of the world's most exclusive vessels, allowing you to explore the world's seas in unrivalled prestige and comfort. 
From the glamourous Mediterranean to the sun-kissed Caribbean, the exotic allure of the South Pacific, Australasia, the Far East Asia and beyond, Yomira will work alongside you to design the perfect superyacht experience; guaranteeing an unforgettable and entirely bespoke charter vacation.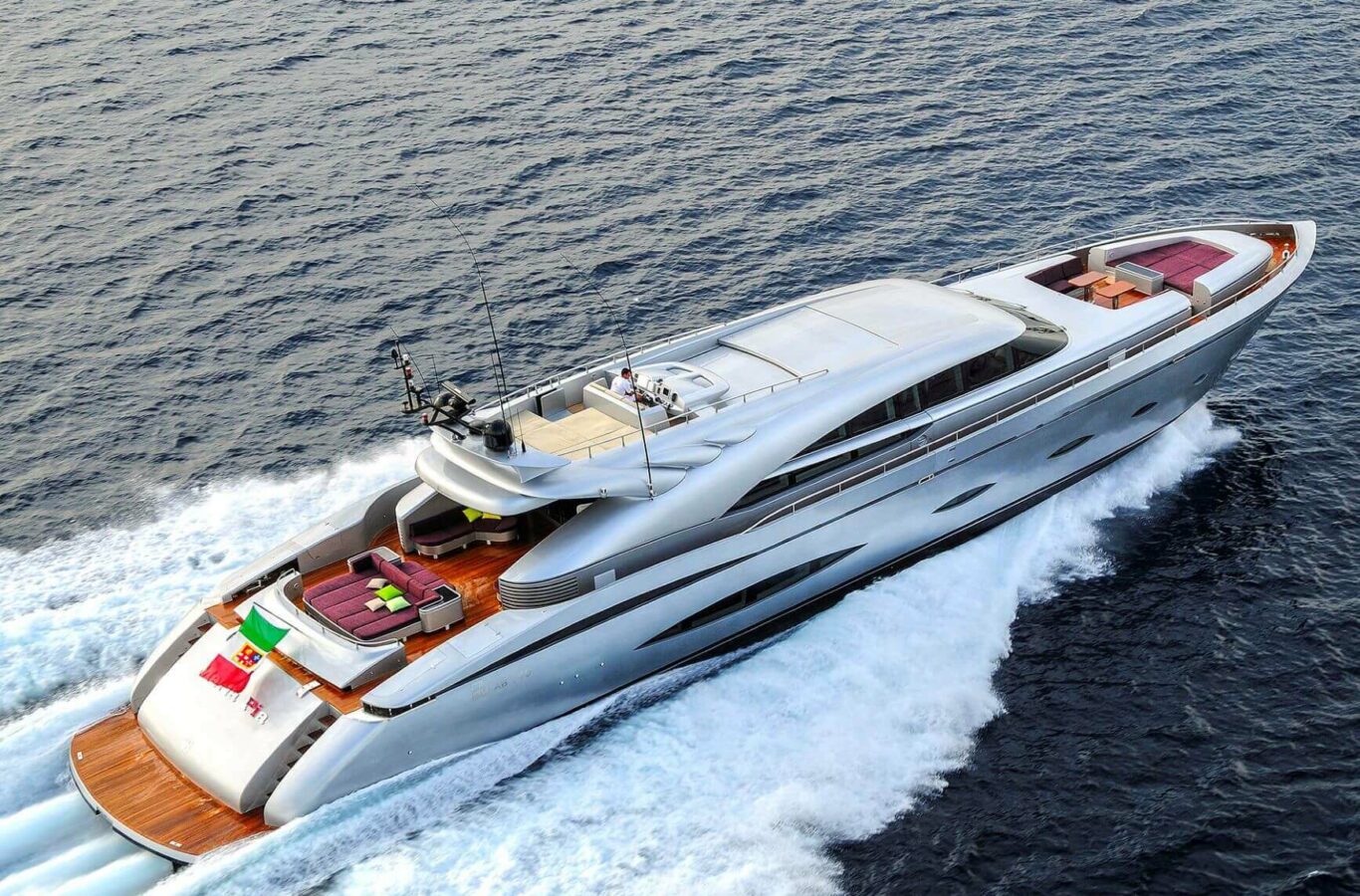 Why Choose Yomira Superyacht Charters?
Your Yomira superyacht charter holiday is a fully tailored experience. From breathtaking adventure, vibrant cultures and rich histories, to complete relaxation on board with mouthwatering cuisine created by world-class chefs, everything is personally catered to your requirements.
Our charter experts have over 50 years of experience in the field of luxury mega yacht hire, and they will work alongside you to craft the perfect vacation.

How Does a Superyacht Charter Work?
We understand how precious your time is, which is why when you choose to charter a superyacht with Yomira, we'll make sure that it isn't wasted. This means that every charter is hand-crafted just for you. A collaboration between the crew and our fantastic network of specialist travel partners ensures you only receive the very best.
The start of our relationship will include an in-depth discussion that allows us to fully understand the specific needs and motivations you have in mind for your holiday. This includes a perfect bespoke itinerary, as well as guaranteeing you have the best superyacht suited to your desires.
Every itinerary developed by our team has been designed with years of knowledge about what our clients adore when it comes to their time on the oceans.
We have complete access to the entire global fleet of over 2,000 superyachts and our cutting-edge technology allows us to track their exact whereabouts at all times across the globe.
Every aspect of your superyacht charter with Yomira is delivered with the personal touch to create a truly extraordinary holiday experience you will never forget.
Choose From Our Selection of the Best Superyachts
Summer
Winter
All
Our Favourite Destinations
Our luxury superyacht charter fleet comprises some of the most exclusive vessels spread across the world's seas. Take a look at some of our favourite destinations, ranging from the glamorous and historical in the Mediterranean, lively and relaxing areas in the Caribbean, and the many wonders that await you throughout Asia and the South Pacific.
Our brokers are extensively travelled, having seen first-hand the wealth the world has to offer and the most captivating destinations for your luxury superyacht charter.

Superyacht Charters in the Mediterranean
A Mediterranean superyacht charter ensures you experience a veritable honeypot of diverse cultures, histories, and cuisines. Breathtaking scenery, a wonderful climate year-round, and azure waters ensure that memories of your journey throughout the Mediterranean stay with you forever.
Whether your desire is to island-hop across the Greek archipelago, discover the ancient Croatian coastlines, or simply enjoy the unrivalled beauty of the Balearics, the French Riviera or the stunning Amalfi Coast, a Mediterranean yacht charter is the perfect holiday.
Discover the Mediterranean with Yomira

Superyacht Charters in the Caribbean
Glorious islands highlighted by platinum sands, shimmering azure waters, verdant rainforests, and an utterly beautiful climate, this pocket of oceanic gems promises one of the most blissful playgrounds on the planet. There is simply no better way to visit one of the 7,000 famed Caribbean islands, reefs, and cays than by sea.
From the northerly Bahamas and down to the islands of Trinidad & Tobago, an advantageous position aboard a luxury superyacht will grant you the opportunity to explore the entire Caribbean region.
From calm lagoons saturated by schools of tropical fish, to captivating wrecks and vibrant reefs, every single Caribbean island boasts a distinctly unique aquatic landscape that will sate your need for adventure.
Explore the Caribbean with Yomira

Superyacht Charters in South East Asia
South East Asia is truly a paradisiacal destination for your superyacht charter with Yomira. Easy to reach, calm and temperate waters, with delightfully friendly and welcoming locals make for the perfect conditions to explore a land filled with ancient wonder.
As a long-established favourite corner of the globe the wonderful seas under tropical skies of South-East Asia tick all the boxes. Visit stand-out yachting destinations including Malaysia, Thailand, and Indonesia.
Not only are white sandy beaches, delightfully unique local cuisines, and breathtaking cultures available at every turn, but islands accessible via the Andaman Sea boast a kaleidoscope of adventure, romance, and endless experiences.
Discover the ancient wonders of South-East Asia on your very own superyacht charter.
Discover the ancient wonders of South-East Asia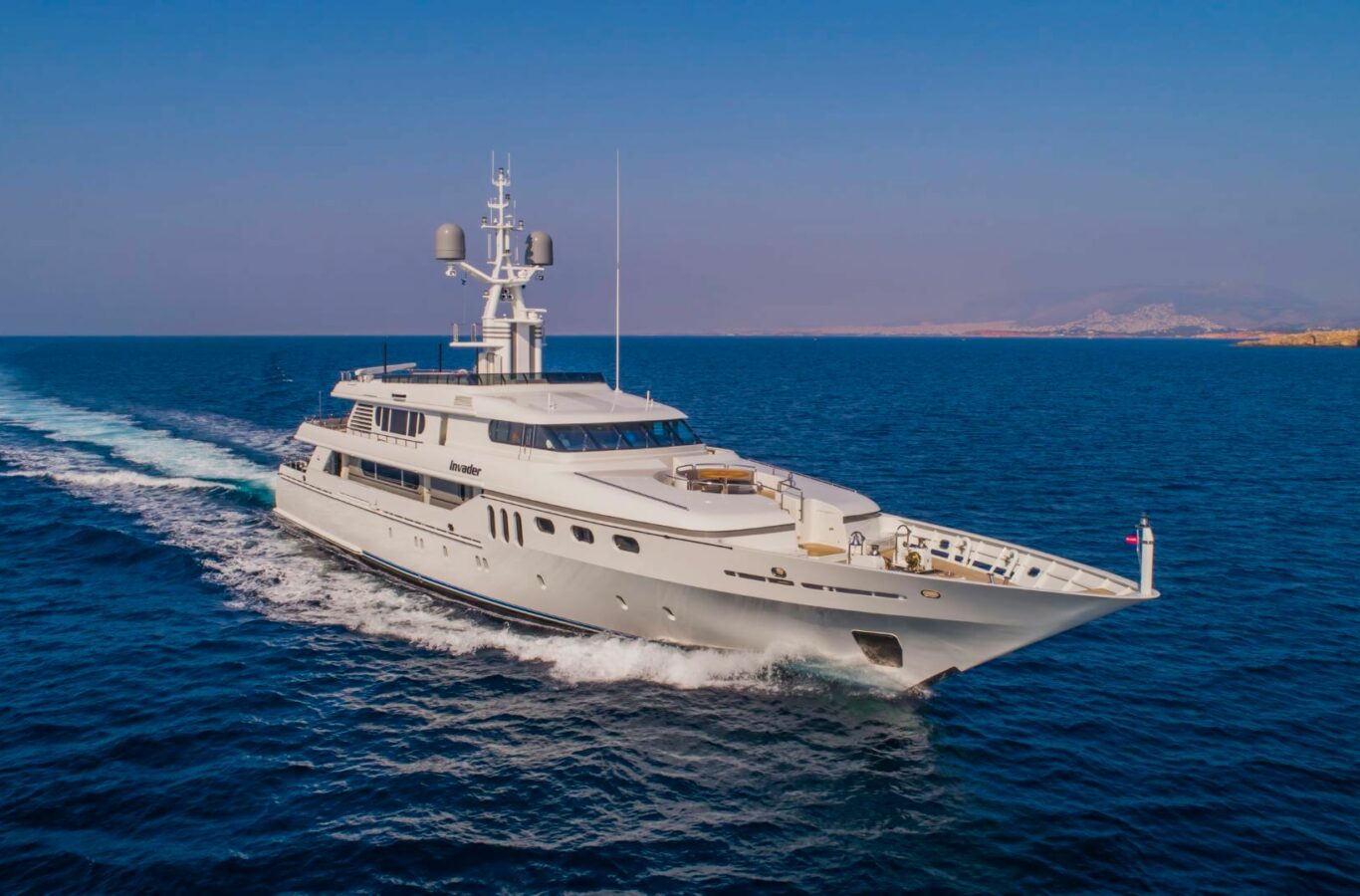 Take Control of your Voyage With Yomira Superyacht Charters
Yomira makes sure your time isn't wasted. From the very start of our relationship, we like to fully understand your needs and motivations for your superyachting journey.  Every Yomira charter is curated just for you in collaboration with the crew and our network of hand-picked travel providers around the world, so once we know exactly what you want from your vacation, we can suggest the perfect yacht, crew and itinerary to meet your desires.
The great joy of yachting is, of course, spontaneity. Every Yomira itinerary, developed from years of knowing what our clients love the most about their time at sea, gives you the freedom to live in the moment. We hope you'll find inspiration in our website – a taster of what can be achieved during your time on board.
To begin planning your perfect superyacht charter experience, or if you simply wish to discuss how Yomira will work for you, just get in touch with our team.
Experience the world's seas with Yomira
Your entire superyacht experience is at the very centre of how we operate
We are a UK based company that specialises in chartering superyachts worldwide. An authentic, intuitive and approachable team with expert knowledge and industry integrity. Providing an exemplary personalised service throughout the entire yachting journey.
EXPERIENCED
We have over 50 years of combined experience which has given us the knowledge and expert connections to offer an unrivalled service, more comprehensive and personal.
EXCLUSIVE
We give you exclusive access to incredible itineraries on superyachts across the globe and off-the-beaten-path ocean adventures, designed uniquely for you by people who genuinely care.
PERSONALISED
We create meaningful and trusted relationships with our clients & partners and provide a highly personalised service while also softening the barriers to entry for our first time charters.