Superyacht Charter Turkey
Luxury Superyacht Charters in Turkey
A country that spans two continents, Turkey is a tapestry of rich cultural diversity set against some spectacular scenery. The story of Turkey is most evocatively felt when sailing its diverse coastline. From ancient Greece's influence to other central Asian cultures, it's an utterly unique charter experience.
One of the top destinations for a superyacht charter in Turkey is the Bodrum Peninsula, spanning the Aegean and bordering the Mediterranean. Lounge like Cleopatra on one of the many exquisite beaches, savour a traditional Turkish coffee in a charming seaside cafe or sail the glorious turquoise waters under the beating sun. A luxury superyacht charter in Turkey offers all this and more.
And when you charter with Yomira, you get a bespoke itinerary designed with you at its heart. Let us take care of all the organising as you embark on one of the most rewarding yachting experiences on offer.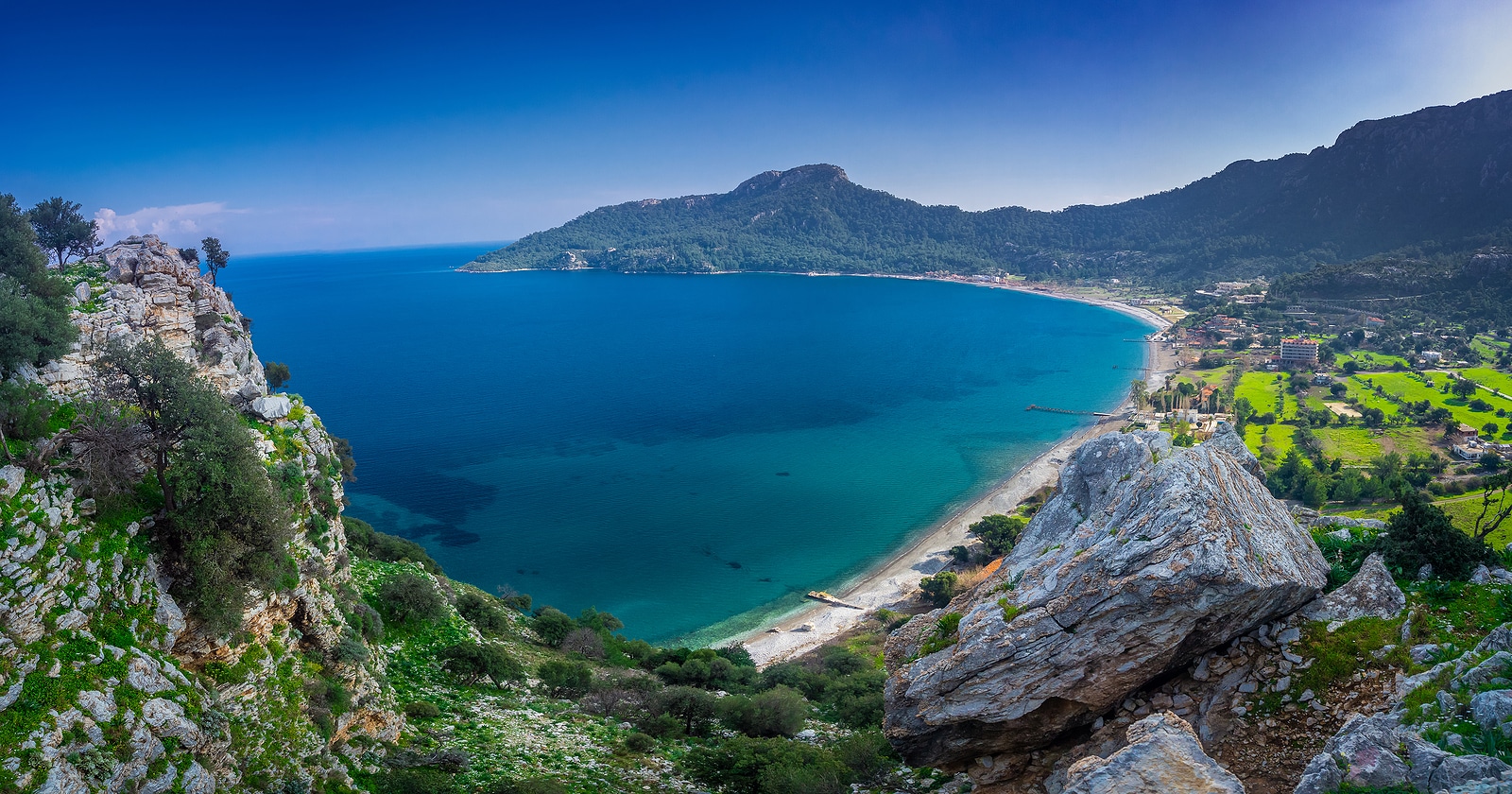 The Best Time of Year for a Superyacht Charter in Turkey
Turkey's sailing season runs from March to October, with the summer months bringing searing sunshine that warms the sea, perfect for dips and watersports. Gentle winds and calm waters also make the Turkish coast ideal for true sailing experiences, no matter your expertise.
Many travellers take around 7-10 days for their Turkish odyssey, with some extending their voyage to the nearby Grecian isles. The beauty of a Yomira superyacht charter is the complete flexibility it affords you. Extend or shorten your sojourn at your leisure, making the most of this incredible destination.
Turkish adventures for…
Family & Friends
Culture & Gastronomy
Learning & Conservation
Freedom & Serenity
Recreation & Restoration
A private superyacht charter in Turkey provides a perfect setting for your next gathering with loved ones. A fully-crewed vessel with all organisational hassle taken care of for you means you can concentrate on making treasured memories together. And what better place to do that than Turkey's rich coastline?
Kids, and the young at heart, can delight in the water toys available aboard many of the superyachts in the ideal weather conditions. Beautiful bays that pepper the coast provide private getaways while ancient ruins deliver incredible exploration opportunities for families and any history buffs. Groups of friends can enjoy glitzy marinas and trendy beachside areas bustling with activity. A journey through Turkey's varied coastline can satisfy everyone.
A Turkish superyacht charter can take you on a captivating historical journey through the land of the Ottoman Empire. Grand history like this sits side by side with a bustling contemporary scene. Immerse yourself in the local culture in the thronging weekly markets we can find for you, getting some fine produce to enjoy back on your yacht.
Enjoy the variety of delicacies on offer, sinking into the delectable meld of Indian, Persian, and Arabic cuisine. Every yacht comes with a world-class chef onboard who can prepare you Turkish delights to enjoy in your palatial privacy.
With its incredible history and diverse people, Turkey has endless opportunities for cultural exploration. One highlight of a stay in the Bodrum area is the charming fishing village Gumsuluk, which is known for attracting artists and sculptors alike. An international music festival graces the town during summer, bringing discerning enthusiasts with it.
The festival is held in the breathtaking Ancient Stone Quarry – stones of which were used to build one of the Seven Wonders of the World, the Mausoleum. Whatever your tastes, our inside knowledge means we can take you to the best locales others won't know about to whet your cultural appetite.
On the southern Aegean coast of Turkey, you'll find plenty of learning opportunities. Bodrum Castle & Museum of Underwater Archaeology provides a fascinating insight into maritime stories of years gone by with incredible artefacts from ancient shipwrecks. Further south lies the waterfront memorial that marks the spot Ottoman legend Admiral Turgut Reis first set sail, the perfect place to pause and reflect on your own ocean expedition.
Soak up some ancient history in Assos across from the Gulf of Edremit and walk amongst the ruins of a grand amphitheatre where Aristotle once lectured. There are many destinations like this that offer the chance to learn about Turkey's expansive history, like the temple of Bergama which has been recreated in Berlin. We can take you on an adventure to Ephesus, one of the best-preserved Mediterranean cities in the Mediterranean. Wander the wide streets of this bewitching excavated city, from the colourful mansions that dot the hillside to the magnificent Library of Celsus that towers into the sky.
If you're interested in the wealth of history on display, we can arrange for talks from experts involved in the conservation efforts of ancient sites like these. At Yomira, we have a passion for superyacht experiences that enrich and invigorate.
Natural sites of extraordinary beauty abound on Turkey's coastline, allowing for serene relaxation just by taking in the awe-inspiring sights. Paradise Bay in Kemer is one such glittering jewel that's not to be missed. A crescent of pristine sand curves out into an impossibly turquoise sea. Lose hours snorkelling slowly through the crystalline shallows, spotting the colourful marine life that darts below you. Further inland, you can stroll amongst pine trees and through blooming citrus groves suffused with fresh citrus scents.
And few experiences give you that invigorating taste of freedom like traditional sailing. Breeze past dramatic fjord-like landscapes on the reliable winds that propel you across sapphire waters. Less experienced sailors can sail closer to the shores, finding shelter in the many beautiful bays along the way. A private superyacht charter through Turkey allows you to switch off from modern life and sink into the luxury and liberty of life on the ocean.
You will never be stuck for something to do on a superyacht charter in Turkey. Take advantage of the superb watersports conditions and windsurf by the cove of Alaçatı, where you can also relax and coast along the picturesque cobbled streets and waterfront promenade, sampling local wines and delectable delicacies. Idyllic coastal towns with charming local eateries and bars are scattered throughout the coastline.
Or, head to the town of Bodrum which provides a haven of recreation. Once a fishing village, it's now a vibrant hotspot claiming to be the St. Tropez of Turkey. It's clear to see why, as it's frequented by glamorous Turks and international celebrities.
Recover from your carousal ashore with spa treatments in the dedicated facilities aboard your superyacht. Or, let us take you to sumptuous spa spots like Ece Saray Marina in the port of Fethiye where you can sink into a traditional Turkish bath in the marina's spa. It's the best of both worlds.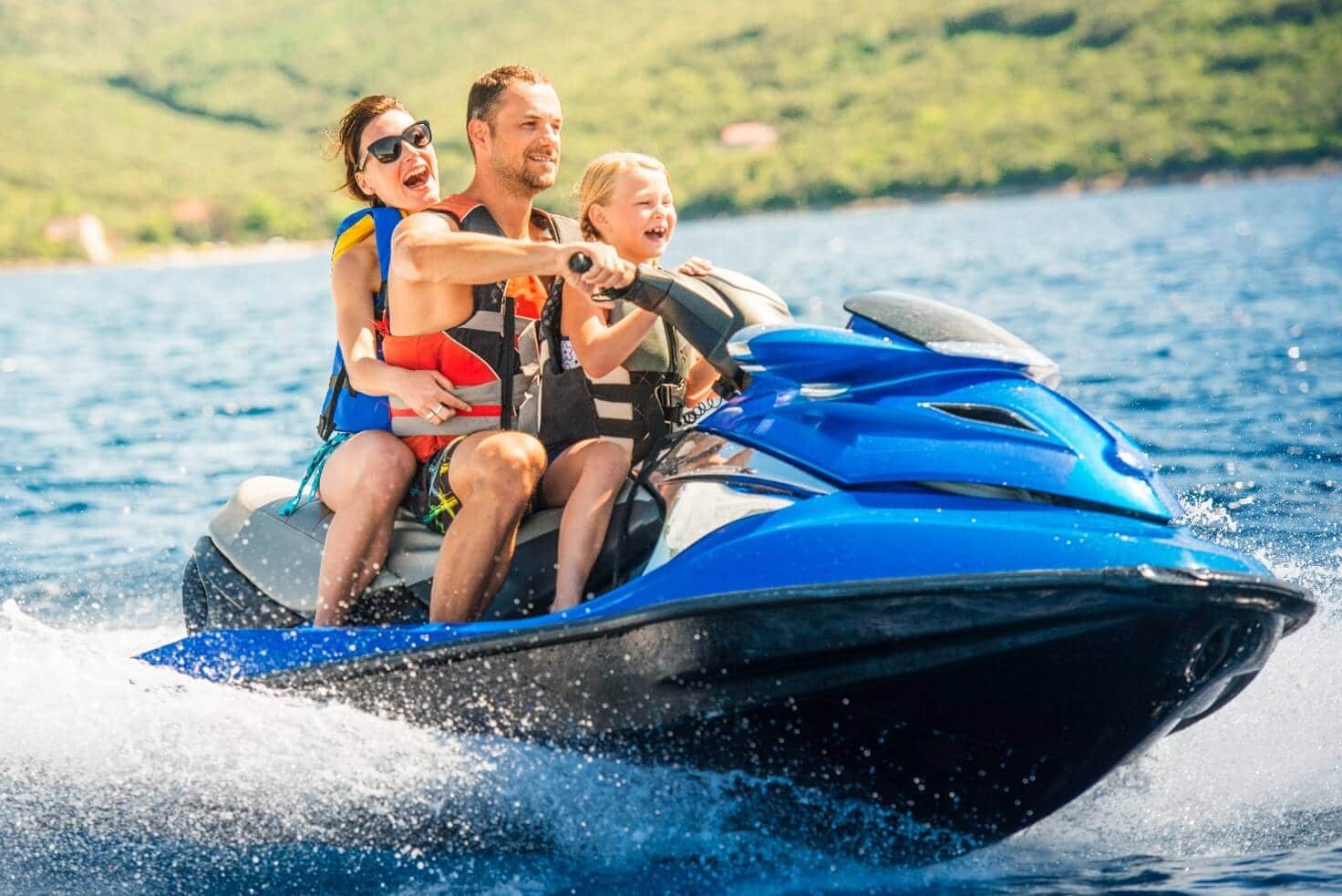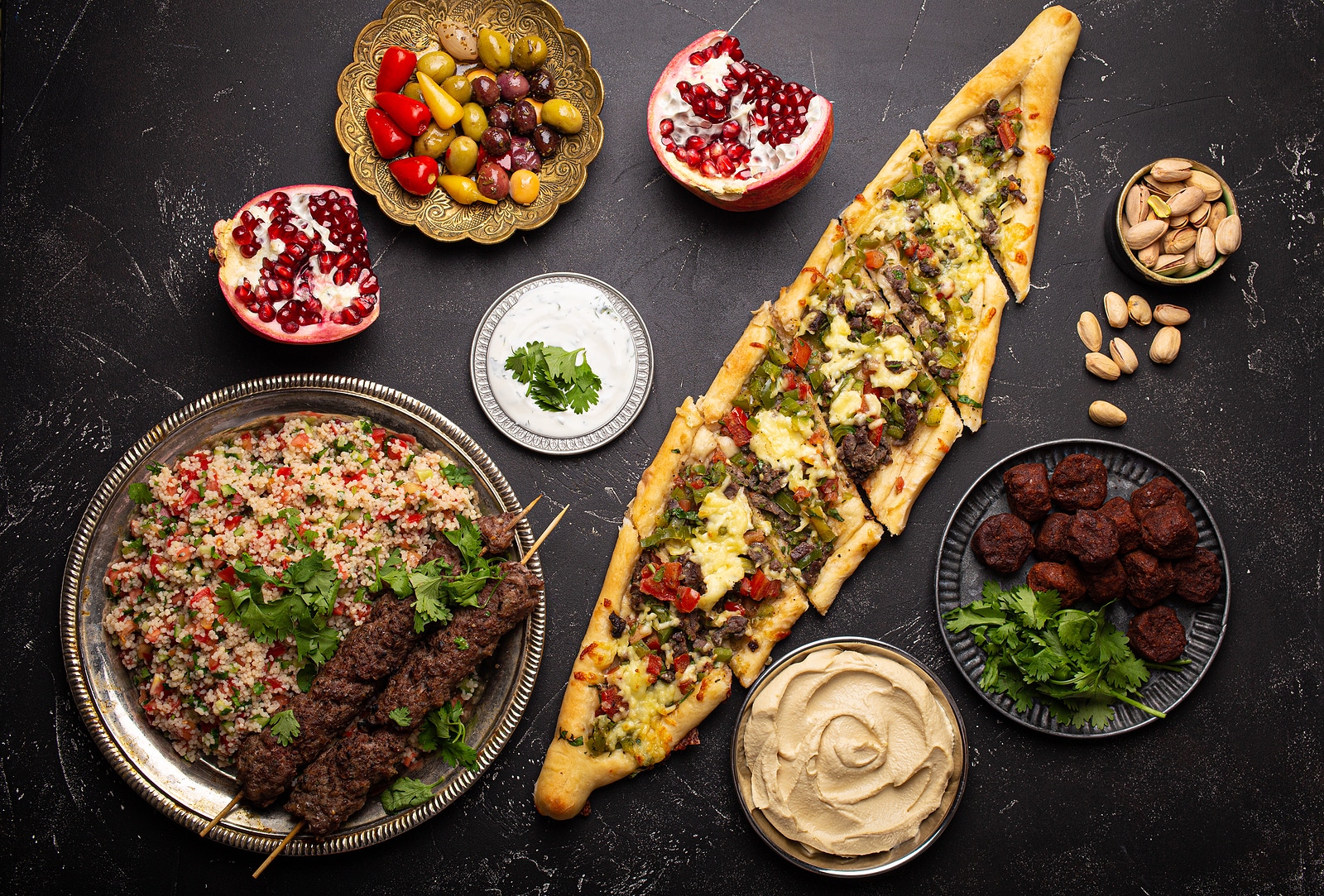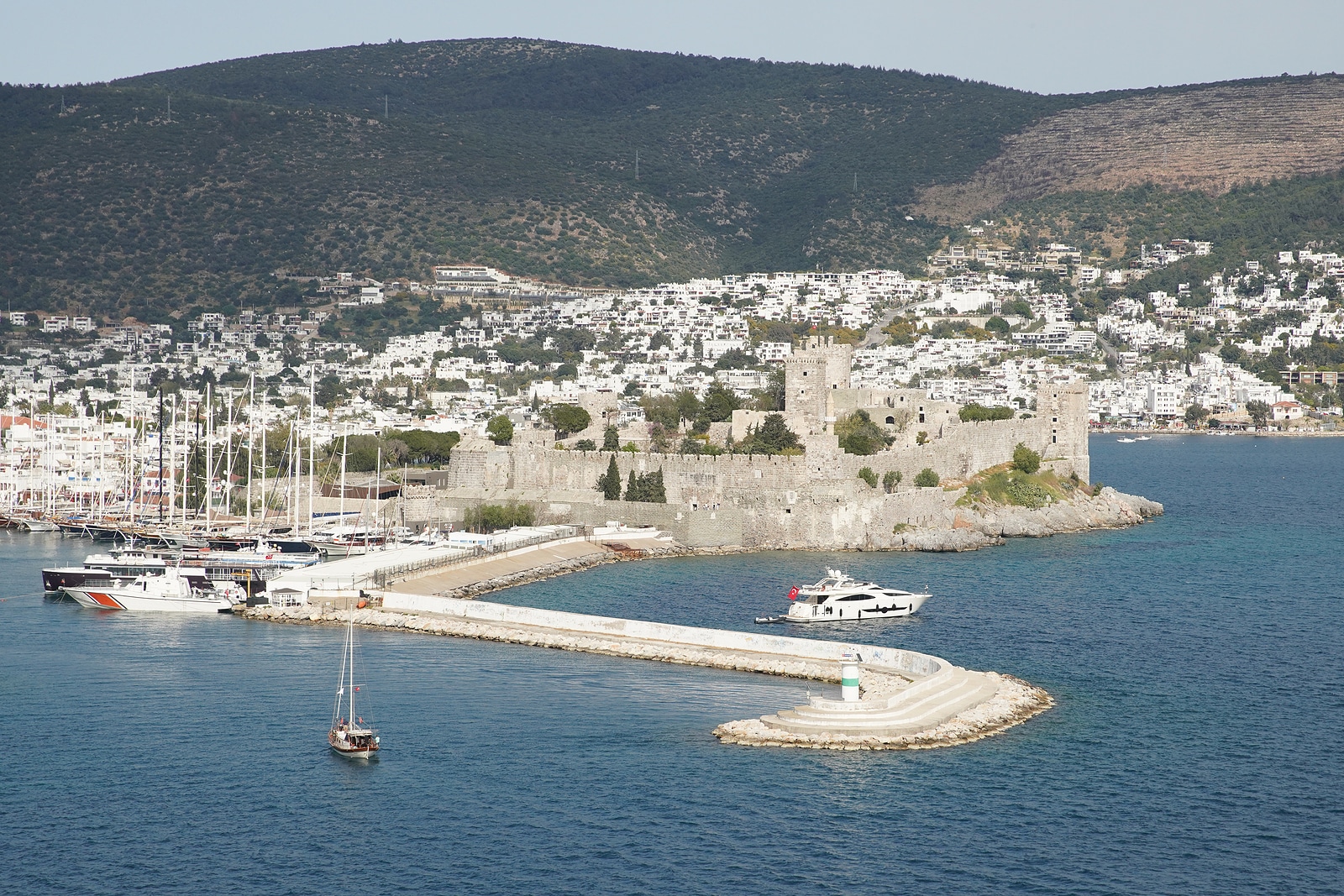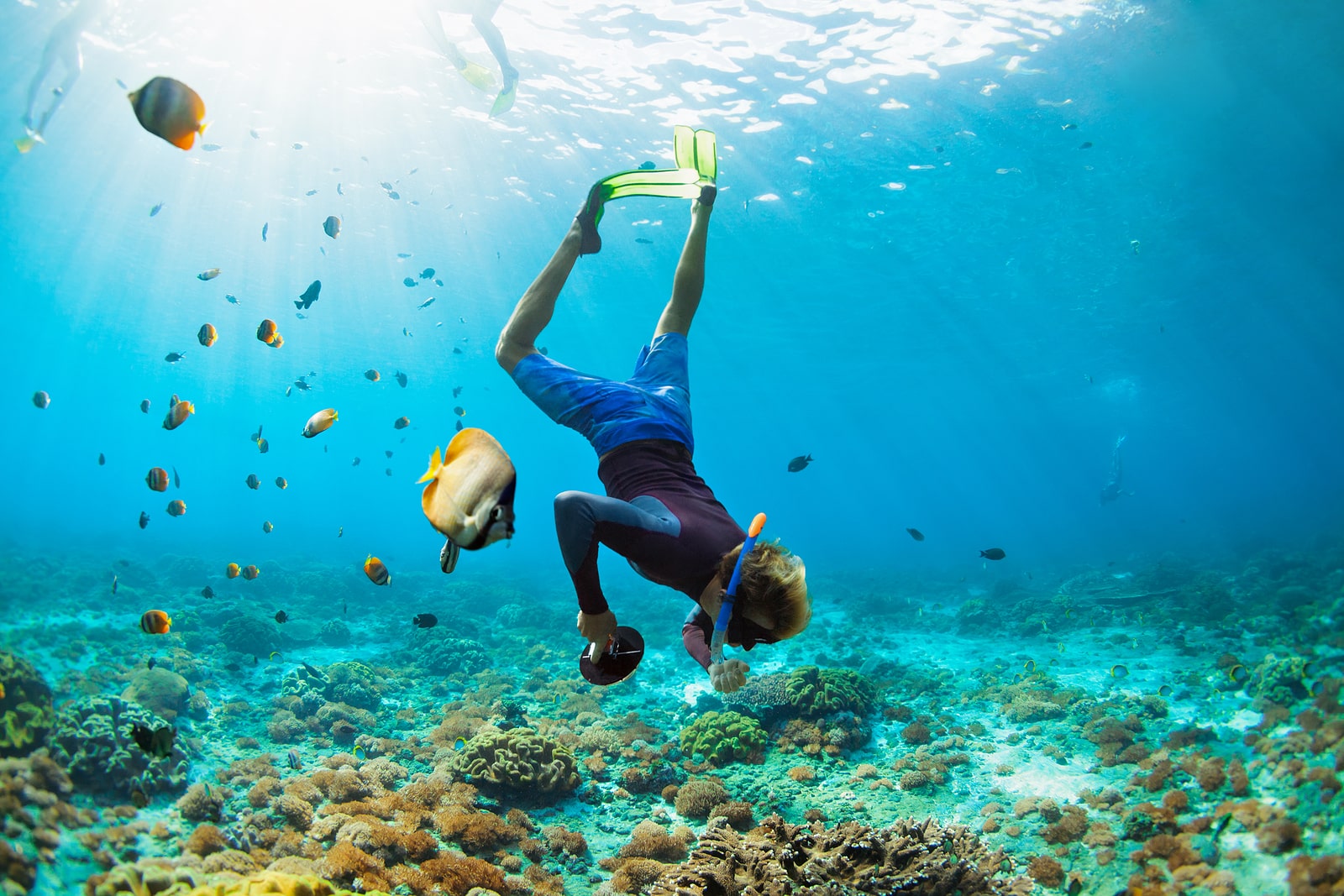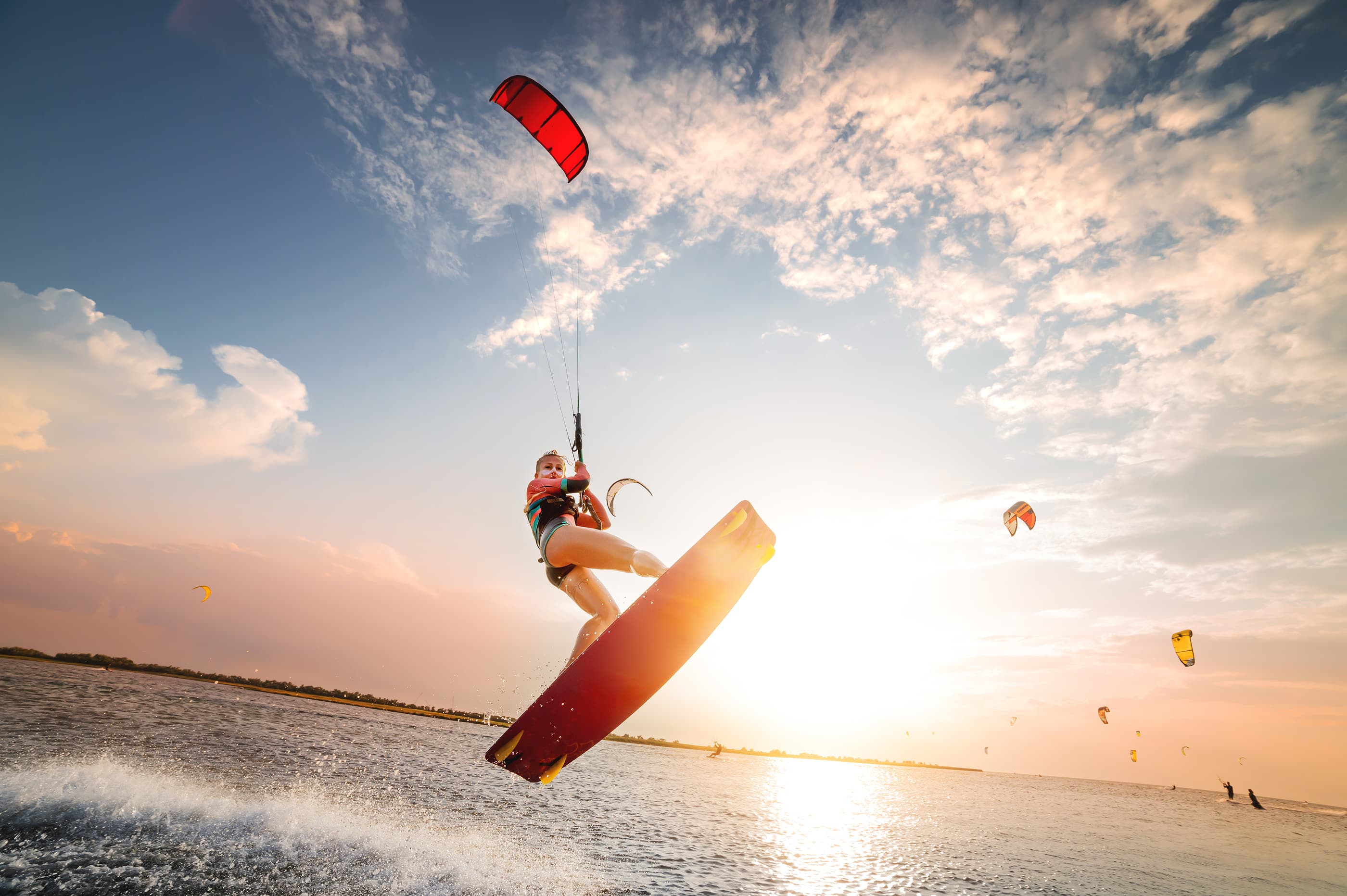 Our Destination Highlights for a Superyacht Charter in Turkey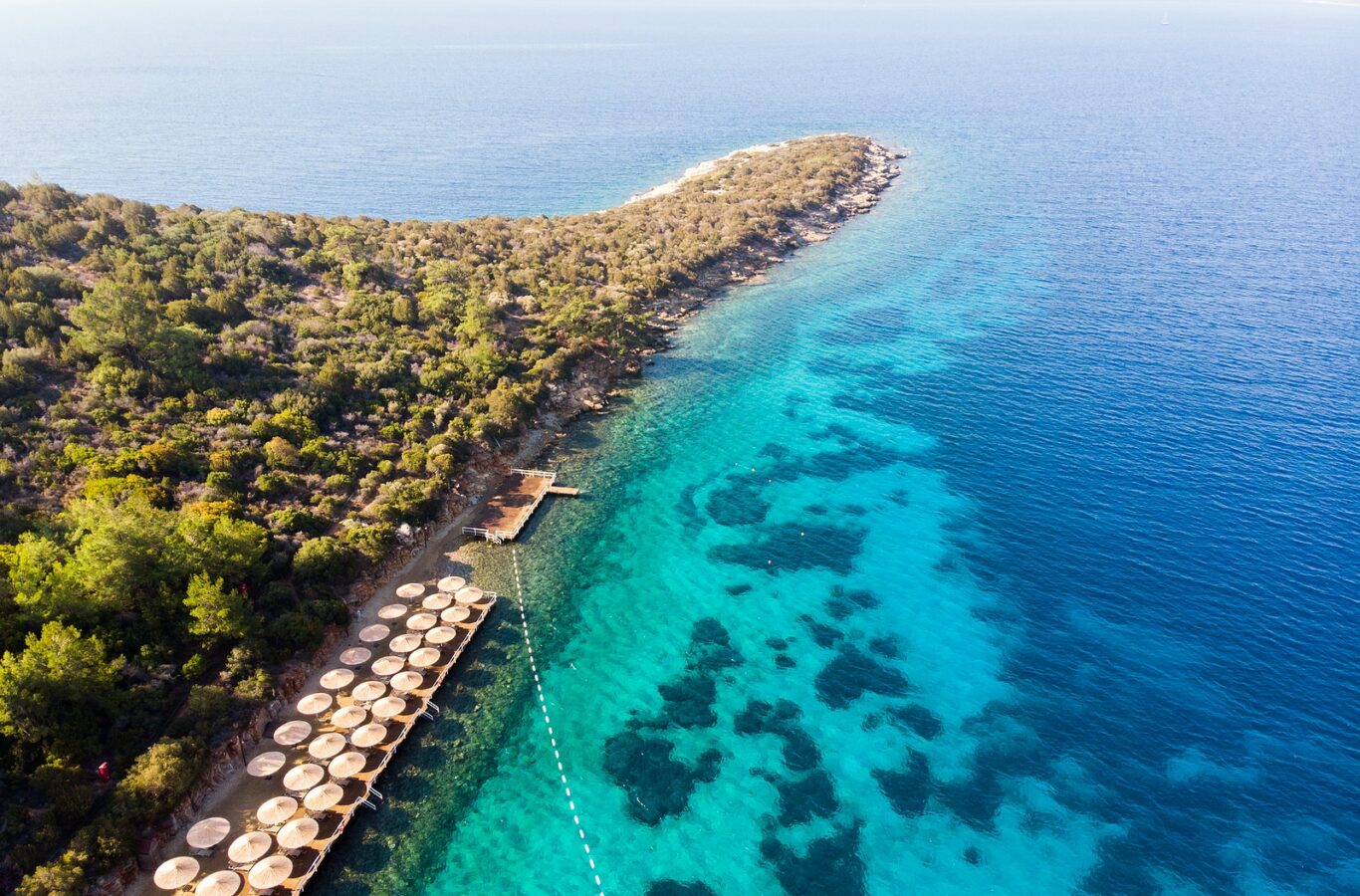 Bodrum Peninsula
Bodrum is infamous as a party destination, attracting the jet-set for some Mediterranean revelry. But there's also much to be found in the way of culture and relaxation. From beautiful beaches to lush Turkish countryside, it's easy to spend days exploring this charming peninsula. We can take you to colourful local markets rarely found by tourists across picturesque cobbled streets. And for an experience you won't forget, gaze in awe at the Mausoleum of Halicarnassus, one of the seven wonders of the ancient world.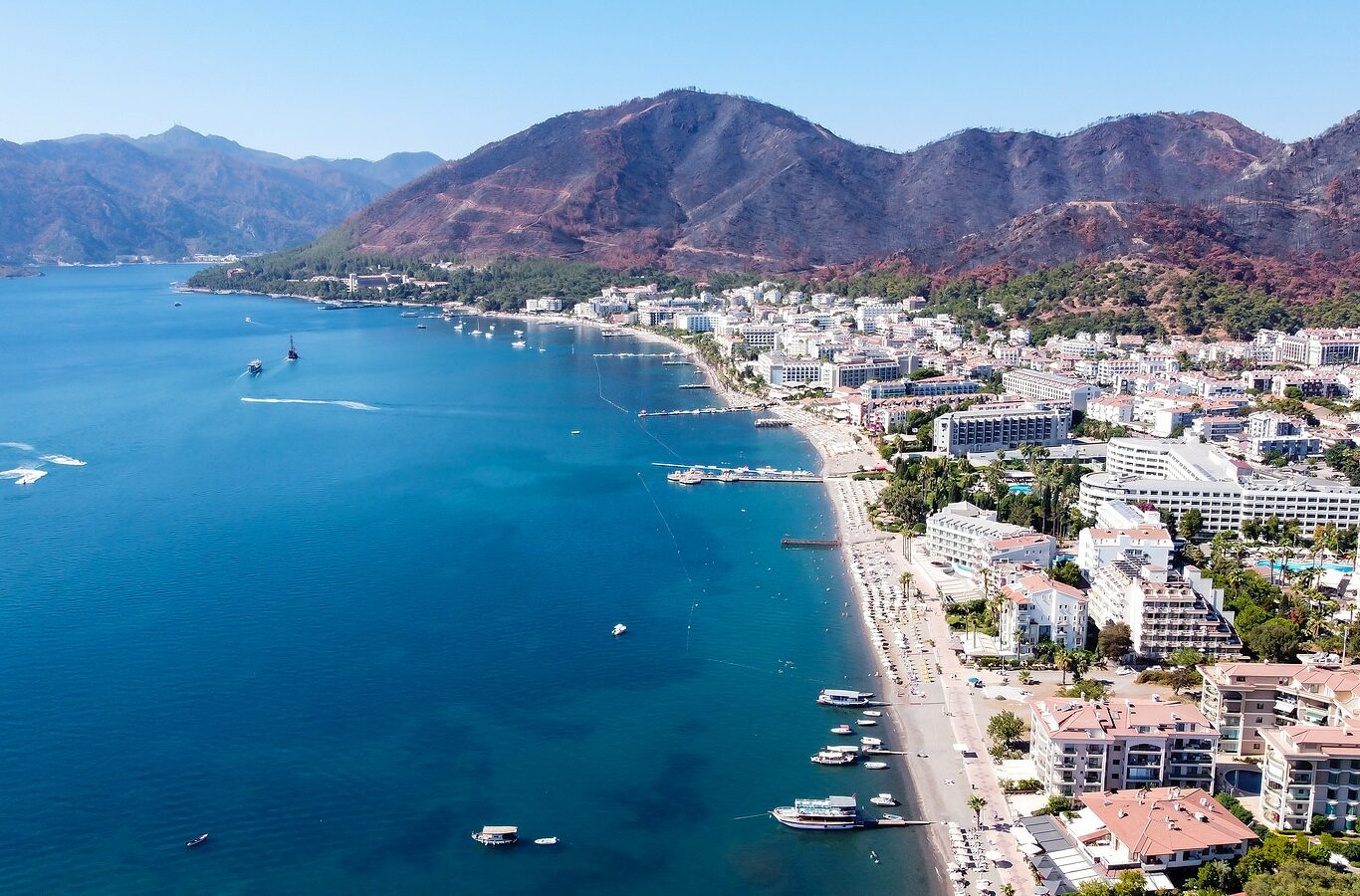 Marmaris
Marmaris is the Turkish Mecca of yachting, with a stunning anchorage. Once a quaint fishing town, there is plenty of quiet charm still to be found. Soak up Ottoman history, by visiting the imposing castle of Suleyman the Magnificent, built in 1522, with a sweeping view over the harbour. Boutique shopping opportunities are rife in the chic Netsel Marina, with a glamorous waterfront dining district to match. And from Marmaris, Kumlubuk Bayis a short cruise away. Here, you can visit the Hellenistic ruins of Amos, which include an altar to Dionysus.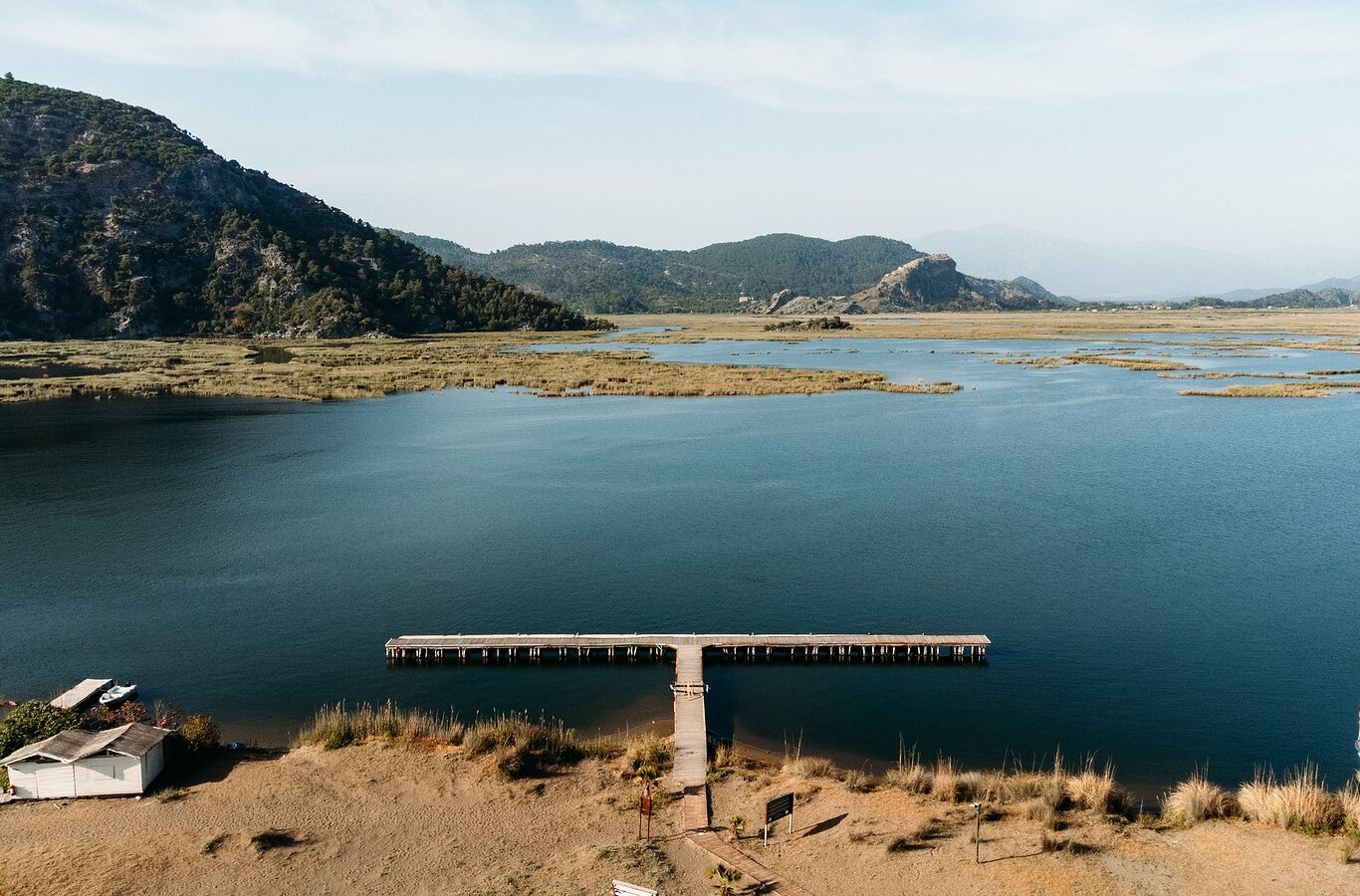 Dalyan Delta
The Dalyan River is an unmissable sailing experience in Turkey. Here, take a small boat, navigating the labyrinth of tall reeds across the emerald waters. Ancient tombs of kings carved spectacularly into the jagged cliff faces that line the river, watch you as you sail. Along the way, you can stop to luxuriate in mineral-rich mud baths or head north to relax in the Sultaniye Hot Springs.
Don't miss Cleopatra's Beach, where you'll find the only white sands in the entire Gulf. Legend has it the queen had the sands imported from her native Egypt. The Gulf of Fethiye is an unforgettable experience that will refresh your soul.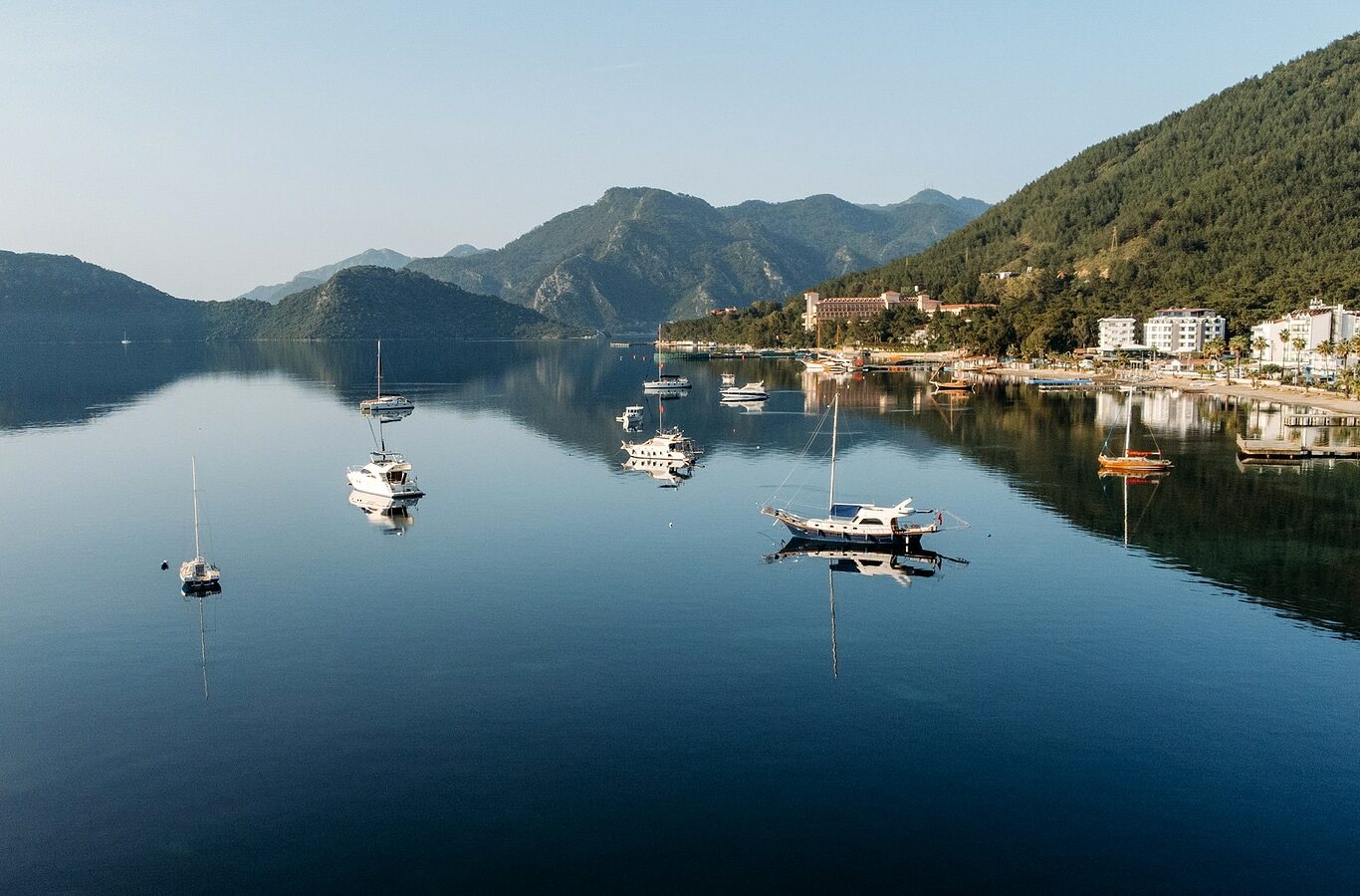 Start Building Your Luxury Turkey Superyacht Charter With Yomira
Turkey is a land of immense natural beauty and fascinating history. From the ancient to the contemporary, a voyage across this colourful coastline will give you a uniquely varied vacation. If you want exclusive access to some of the most amazing experiences, a superyacht charter in Turkey from Yomira is your golden ticket.
Decades of experience and the insider knowledge we've garnered along the way mean you're in the safest hands. With no strict itineraries holding you back, your Turkish odyssey will let you luxuriate in freedom and adventure.
Start crafting your Turkish superyacht charter with Yomira.
Choose a Superyacht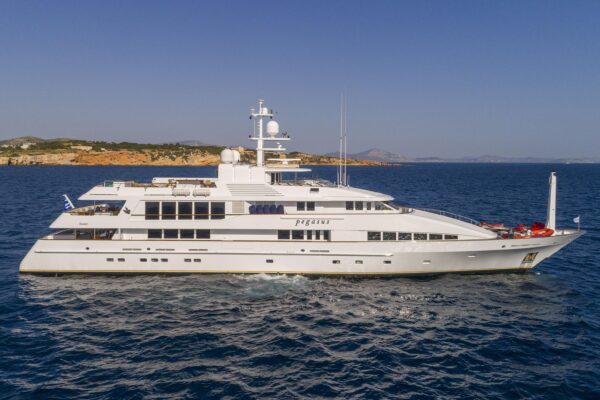 PEGASUS
Feadship pedigree that was completely refitted in 2009. Smart, elegant interior complemented by superb collection of watertoys and charter savvy crew. Based in Greece year round, so well-placed for late summer charters.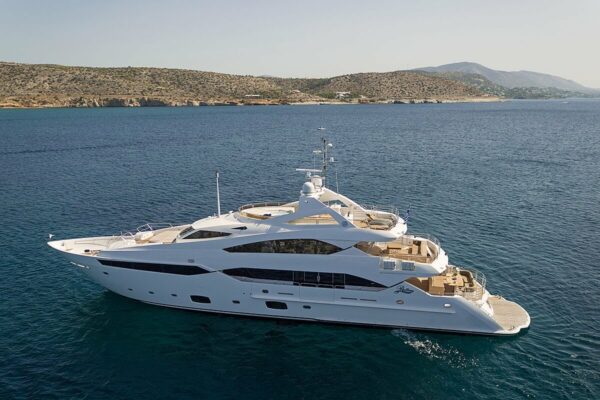 PATHOS
A wonderful choice for Greece with an elegant interior, 6 staterooms and balcony in Principle suite. Additional balconies in the main saloon give gorgeous natural light throughout. With an A-star crew this is a great all-round option for families and smaller groups.