The irresistible allure of the Leeward Islands in the Caribbean
Jewel-hued waters, platinum sands, palm trees swaying obligingly in the balmy breeze and hump-backed islands scattered like fallen emeralds in remote archipelagos: the Caribbean is calling. Whether you're looking for destination diving, seafood feasts on the sand, rum-splashed cocktails under the stars, the best New Year's party this side of the equator or just that inimitable, heart-lifting blue of the sea, consider this a prescription for some well-deserved winter sun.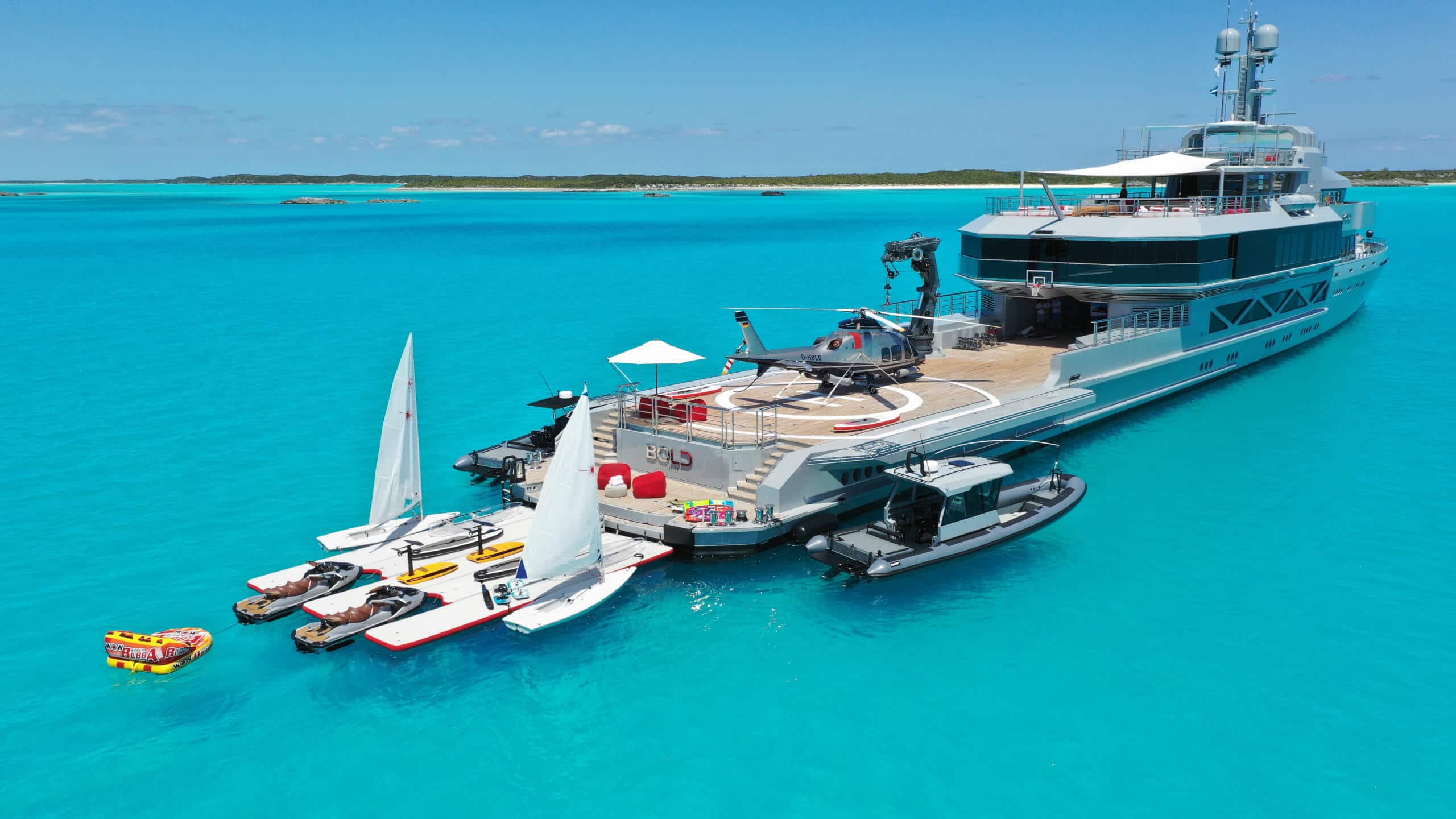 British Virgin Islands
If it were up to Christopher Columbus, these islands would still bear the moniker 'Santa Ursula y las Once Mil Vírgenes', honouring Saint Ursula and her ill-fated 11,000 virgins. The name may have been shortened, but the islands' beauty remains undiminished. Occupying an unspoiled volcanic archipelago to the east of Puerto Rico and northwest of Anguilla, four main islands and more than 50 islets are there to explore, each with its own character. Home to the airport, Tortola is the main island and your natural starting point.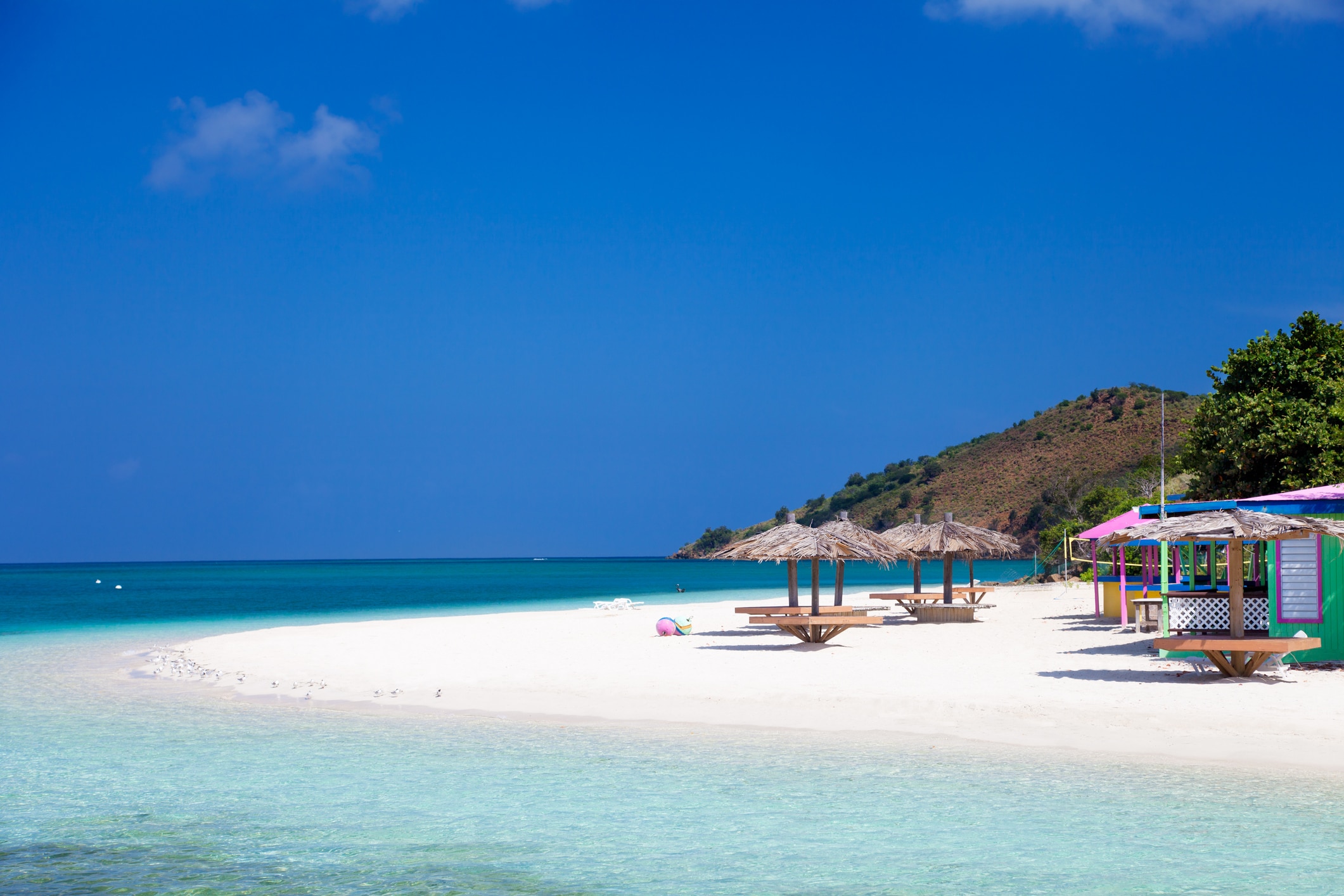 Cruise to Norman Island, the muse for Robert Louis Stevenson's Treasure Island, and naturally rumoured to still hide buried pirate gold on its shores. South of Tortola, the Indians are an uninhabited archipelago of islets that offer Technicolor snorkelling, subterranean cave adventures and swim-throughs. Collect sea salt on Salt Island, go bar-hopping on Jost Van Dyke (the perfect place for New Year's Eve festivities) and enjoy oceanic ablutions in Virgin Gorda's 'Baths' – large volcanic boulders that provide a spectacular swimming and snorkelling site (and prime beach barbecue spot). Go fishing, snorkelling and wildlife-spotting on pristine Anegada, home to flamingos, rock iguanas and rare plant species such as sea lavender; then, if you still have time to kill, discover Guana Island's 850 acres of tropical forests, pristine beaches, mountains and valleys.
St Barths
Are there two syllables more glamorous, more alluring and more redolent of sun and sea than 'St Barths'? This tiny French island possesses a siren-like beauty and a fascinating past. In 1947, pioneering Dutch aviator Rémy de Haenen niftily landed his prop plane in the sheep meadow behind St Jean Beach, staying put to open Eden Rock hotel three years later – thus launching the island's career change from sleepy hideaway to A-list magnet. Rémy cannily hosted limelight-ducking celebrities such as Greta Garbo, Howard Hughes and Billy Joel; Rothschild and Rockefeller bought property here in the '50s and '60s, and word soon spread about this vacation spot du jour.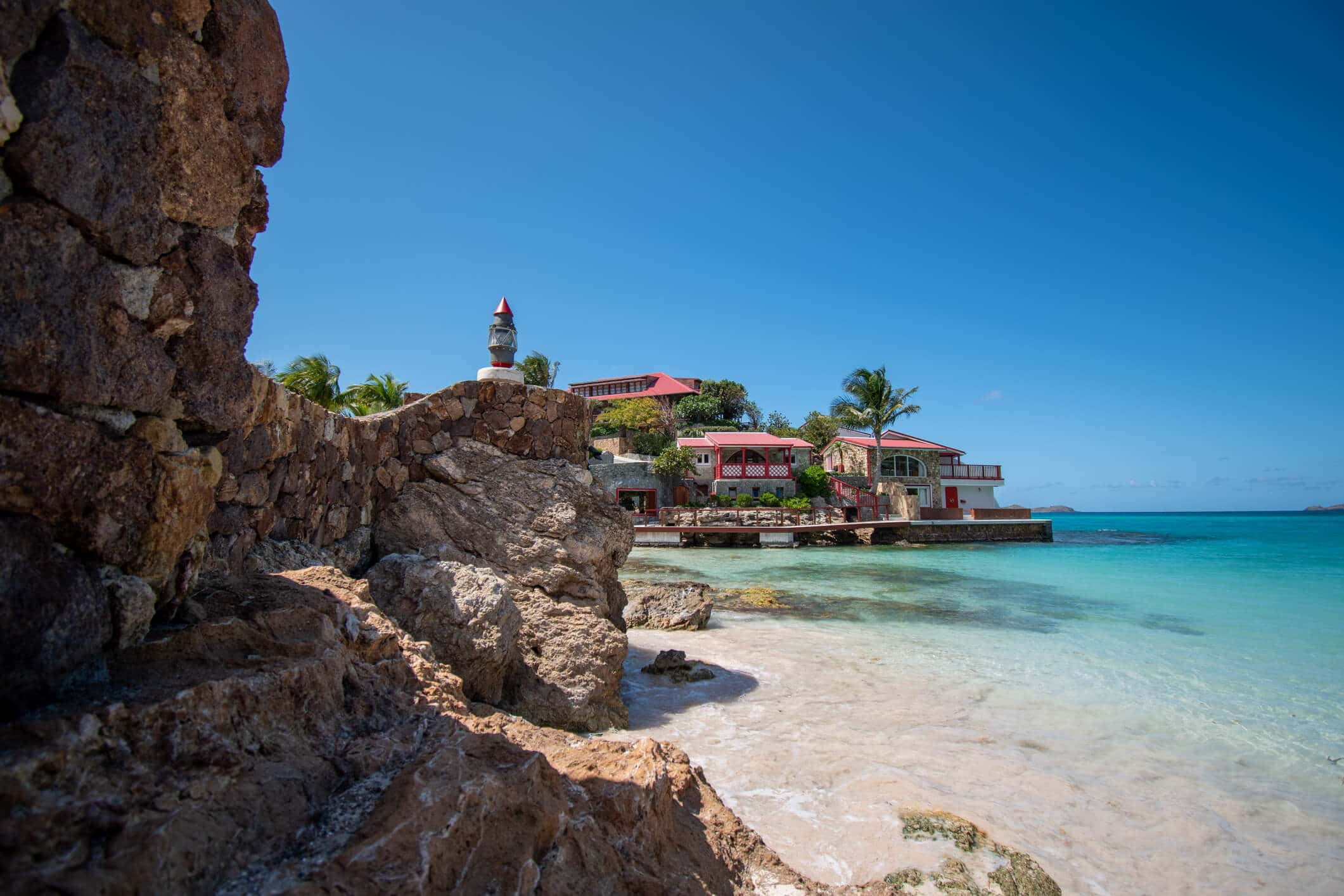 St Barth's timeless charms include staggeringly beautiful beaches: unfurl your towel at Gouverneur and Grand Saline for the requisite aquamarine waters and paradise scenery. Toast the molten-gold sunset from the comfort of Le Carl Gustaf Hotel, which enjoys eye-popping views of the harbour. Marine parks protect St Barths' underwater treasures, offering stellar scuba diving around the outlying islands off Gustavia's shoreline. St Barths is possibly the most sociable island in the Caribbean, and the unabashed pizzazz of its New Year's Eve celebration is the stuff of legend, so be sure weigh anchor here before the 31st, and get set for fireworks.
Dominica
Perched pearl-like in the Eastern Caribbean archipelago, between Martinique and Guadeloupe, Dominica invites visitors on thrilling voyages of discovery. Lushly living up to its nickname, 'the Nature Island', Dominica's assets include shimmering waterfalls, hot springs, volcanic wonders, and verdant rainforests.
On land, embark on forest hikes and national park adventures, and expect rare wildlife encounters and extraordinary birdlife. Liquid lures come in the form of the Unesco-listed Emerald Pool, Boiling Lake, the hurtling twin attractions of Trafalgar Falls and diving thrills galore – from the bubbling volcanic waters of Champagne Reef to Soufriere Pinnacles and Pointe Guignard. Pause a while on the bounty of beautiful beaches, which offer something for every mood: pick from ivory or ink-black sands, peaceful or party vibes, and easy-access or 4WD-only spots.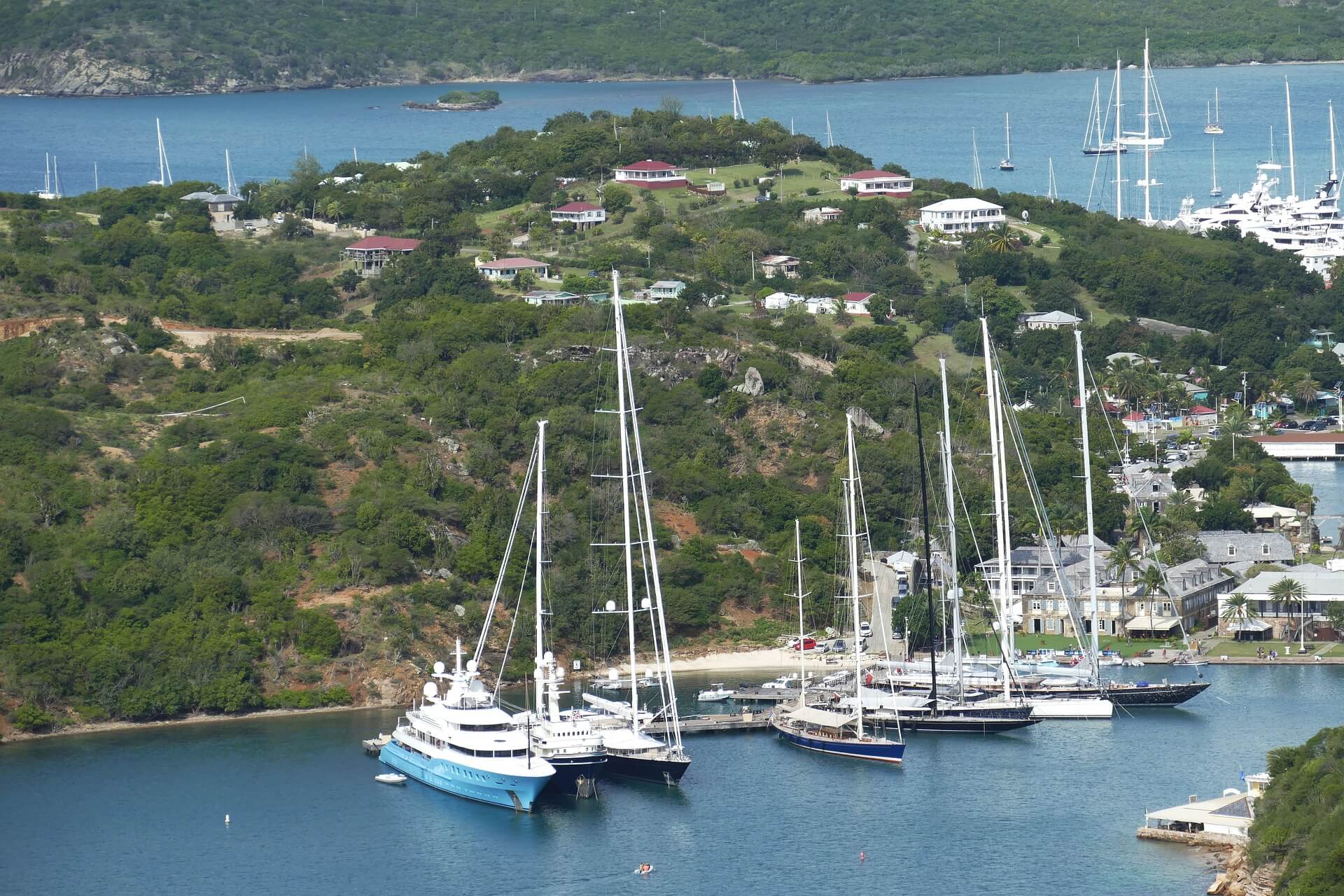 Antigua
Graced with a 95-mile coastline, Antigua is catnip for sun-worshipping honeymooners. Its pink- and white-sand beaches are the main attraction – with 365 to choose from, a year-long sojourn here seems only sensible. Beyond the cerulean waters, oceanic adventures and glorious sunbathing, the island has a rich history and culture to absorb. The Unesco-listed Naval Dockyards stand testament to a time when European nations were bloodily tussling for supremacy of the seas to lord it over the lucrative, sugar-producing islands of the Eastern Caribbean. Built by enslaved Africans, the Dockyards gave the British navy a strategic advantage over its rivals at a pivotal point in history. From then to now: celebrate the island's enduring love of sailing and its symbiotic relationship with with the sea at the annual Antigua Sailing Week, which will take place 30 April–6 May 2022.

Saba
Let Saba – aka 'The Rock' and 'The Queen of the Caribbean' – surprise you. It would not be unfair to describe this tiny island (just five square miles) in the Lesser Antilles as essentially the top of a volcano. At a cloud-poking 2,910 ft (887m), it's also the highest point of the Kingdom of the Netherlands. The surprises continue underwater: Saba Marine Park, encircling the island, is one of the world's most incredible dive spots (and we've seen a few).
Saba's volcanic origins are apparent in its underwater rock formations and diverse topography. Divers can flit between coral-clad boulders and explore sloping reefs, lava labyrinths, deep water pinnacles, drop-offs and impressive muck dive sites, with around 400 species of fish for company. Finned, gilled and shelled locals to look out for include Nassau grouper, great barracuda, tarpon and wahoo, green and hawksbill turtles, Saba lobster, conch and lizardfish. At the bigger end of the scale, whale sharks, hammerheads, and manta and eagle rays make appearances; in winter, humpback whales breach and serenade lucky divers below with their ethereal, haunting songs.
To arrange a charter and develop your own bespoke Caribbean itinerary, just get in touch.


©Yomira