A Pleasure Paradise Awaits on a Luxury Superyacht Charter in Ibiza
Think of Ibiza and you may immediately think of the legendary nightlife in locales like Ibiza Town and Sant Antoni, where world-class clubs soundtrack a summer of pumping revelry. And you wouldn't be wrong – a superyacht charter in Ibiza can open the door to a world of magnificent merrymaking as fiery as the Spanish summer.
But Ibiza as an island is full of treasures distinctive and diverse. From quiet villages draped in picturesque charm to secluded stretches of beach paradise, Ibiza has so much to offer to the discerning superyacht charterer. And with Yomira, you can really get to the heart of this idyllic isle with unique charters built by 50 years of superyachting experience.
We specialise in creating superyacht charters that are utterly bespoke. We consult with you to see what makes you tick, curating the ideal trip that simply offers an unsurpassable experience. Cruise the Mediterranean in splendour and see the secret sides of Ibiza with our bespoke services.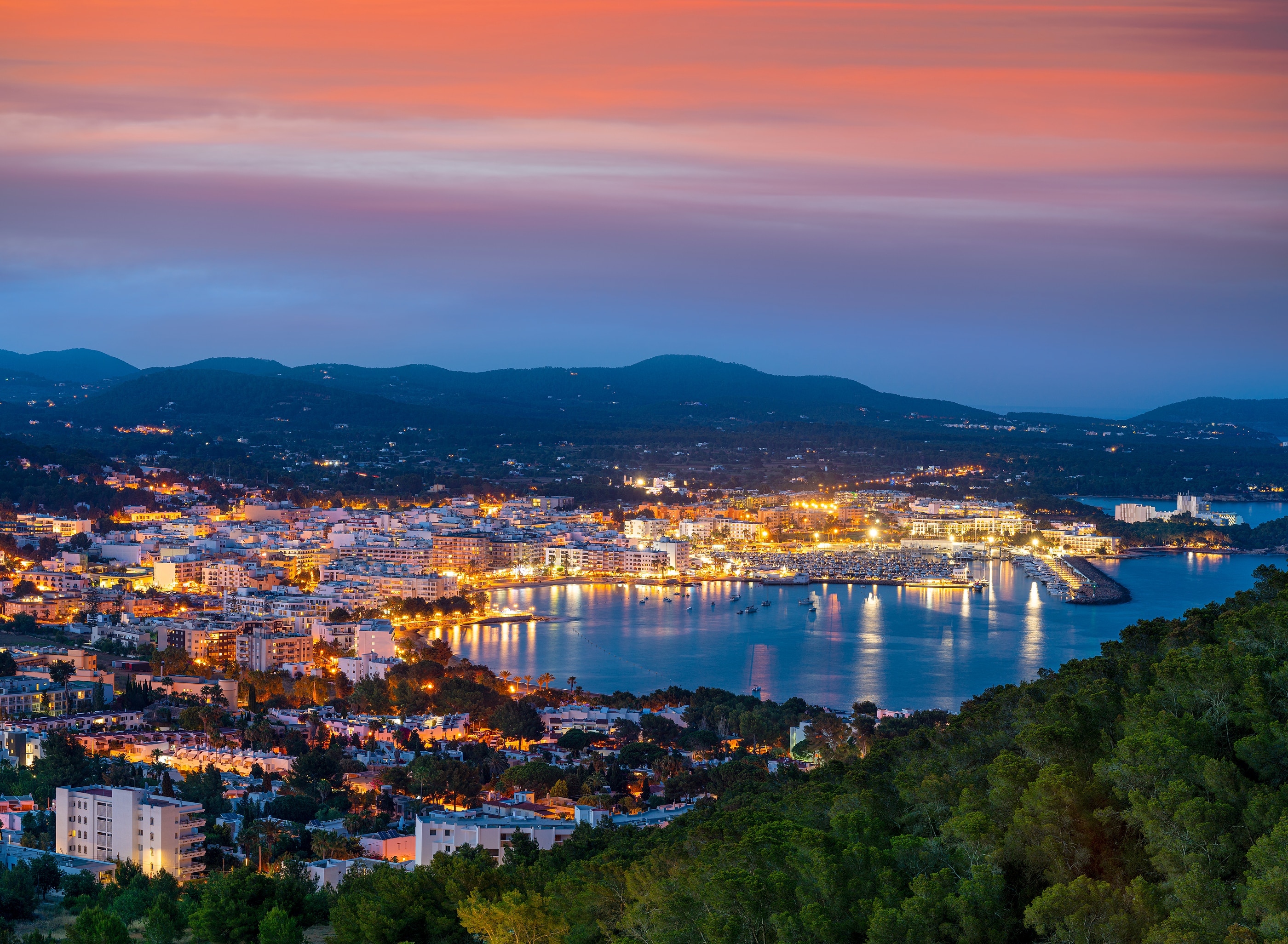 The Best Times for a Superyacht Charter in Ibiza
A luxury voyage in Ibiza is usually part of a superyacht charter in the Balearic Islands, Europe's largest archipelago. Dotted off the eastern coast of Spain, Ibiza is one of the first destinations on a journey through the Illes Balears.
The Mediterranean climate is agreeable year-round, but May – October is the ideal time to embark. In this window, you'll enjoy peaceful sailing with mild winds and the sparkling, sun-kissed azure of the Balearic Sea beneath you. Of course, the summer months are also when the club scene truly comes to life, with the towns bursting with bustling activity.
Earlier or later in the season can allow you to avoid the majority of the descending party masses – though there are plenty of other places in Ibiza to escape to even in peak months. Whichever way your proclivities lean, we know the best locales and the best time to visit them. Though charters around Ibiza and the Balearic Islands usually last a week, you can extend or shorten your stay at your leisure. It's the Yomira way.
Ibizan adventures for…
FAMILY & FRIENDS
CULTURE & GASTRONOMY
RECREATION & RESTORATION
Ibiza is exciting and varied, offering a wealth of experiences to suit diverse tastes. If you want to carouse with friends, touring the legendary clubs of the island with a luxury superyacht as your base is an inimitable experience. Families can take advantage of the many exquisite beaches of Ibiza or engage in endless maritime play with the watersports toys available on many of the yachts.
Whatever your group, whatever your style, a private superyacht charter in Ibiza gives you a luxurious space to gather and spend precious quality time together. Our extensive list of inland contacts means you have exclusive access to the places you want to go and the places you didn't know existed. And we can bring the best to you. First-class entertainment brought to your personal superyacht means you can celebrate occasions and milestones in style.
Gastronomical delights galore await on an Ibizan charter, with plenty of fine dining restaurants to experience. The renowned beach restaurant Amante Ibiza, for example, perches prettily atop a cliff rising above Sol Den Serra Bay on a secluded cove. An evening visit here will give awe-inspiring views across the Mediterranean as the sunset douses the sky in an ombre of blazing reds and oranges.
Or, dine under the stars in the seclusion of your superyacht's deck with a meal prepared by your own world-class chef travelling with you. Your crew can source the freshest local produce to give you a flavour of Ibiza in every dish.
For those looking to whet their cultural appetites, a wonderful afternoon can be spent at the Museu d'Art Contemporani d'Eivissa. Here you'll find striking modern pieces that create a playful contrast with the gallery's charming setting in the scenic old town.
Ibiza is one of the most sought-after destinations for a superyacht charter with raucous revelry at its centre. Long famous as the Mecca for serious clubbers, nights of Balearic hedonism stretch before you. At Amnesia, Ibiza's 5,000-capacity superclub, you can party the night away in the glass-roofed Terrace watching the sunrise and the energy with it. Beach clubs, ultra-trendy bars like those on Cala Jondal, and exclusive parties in secret locations – we know the best places to go and how to get there.
Wherever the night takes you, a morning-after pamper session can be waiting for you with dedicated spa facilities aboard your superyacht. Restore with a hot stone massage or even yoga on your sun deck with personal trainers. If you want to get away from the hubbub, you can watch magical sunsets around the West side of the island, with the many hidden coves of San Antonio Bay offering beautiful viewing spots. And the scenery around the island is beautiful. Pine-clad hills roll in the distance next to pristine beaches that stretch with golden sand on which to bask. With the tranquil turquoise rippling out before you, simply lie back on the soft sand under the sun's rays and sink into serenity.
There's also plenty to see and do that doesn't involve imbibing until the early hours. Spend a sunny afternoon wandering Carrer de Sa Carrossa, an exquisitely pretty square home to an array of boutique shops and cafes for you to peruse at your pleasure. Or, just soak up the ambience as you moor at Marina Ibiza, the exclusive anchorage for luxury superyachts. Ibiza has so much to offer and we can help you discover it.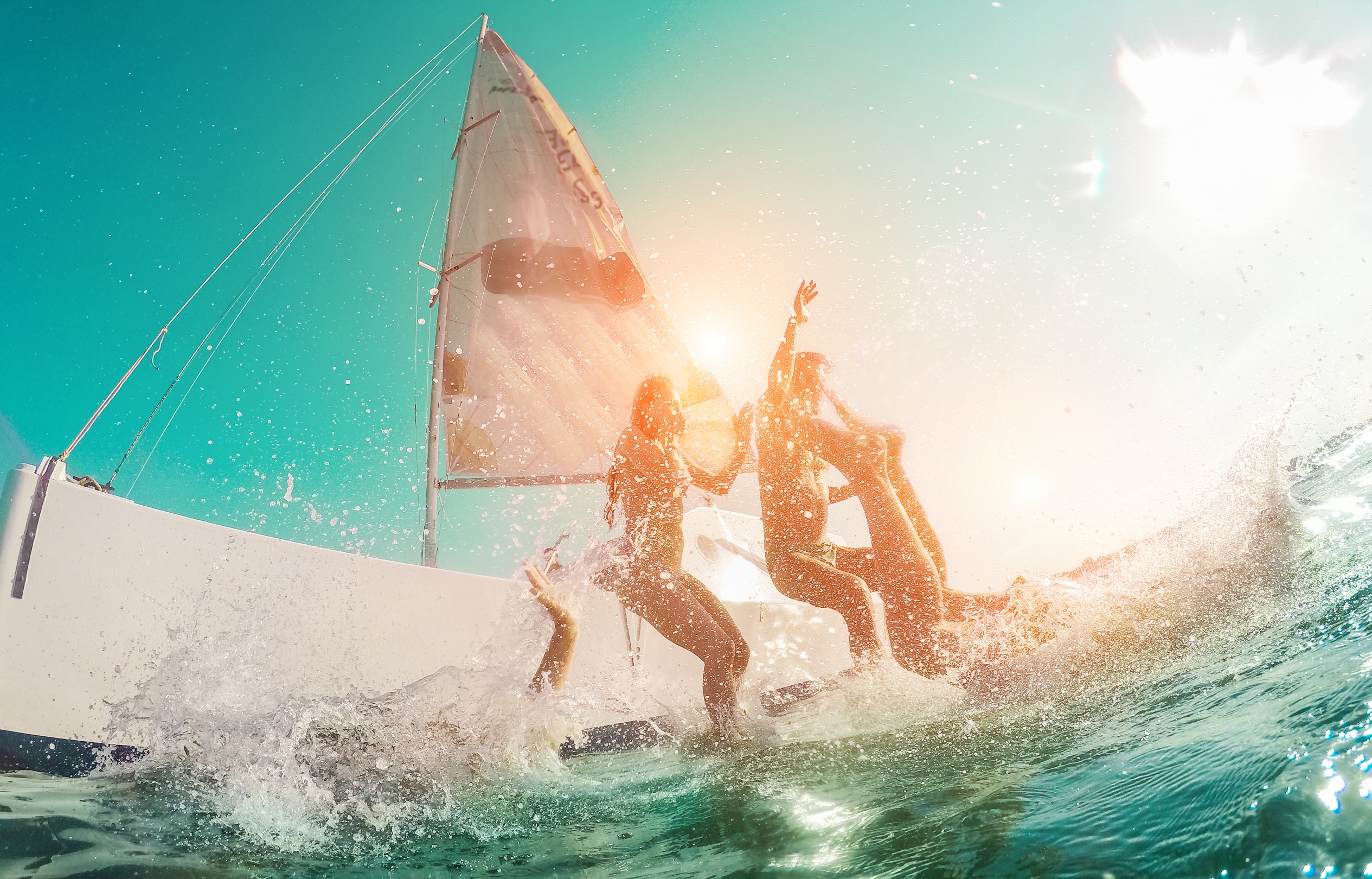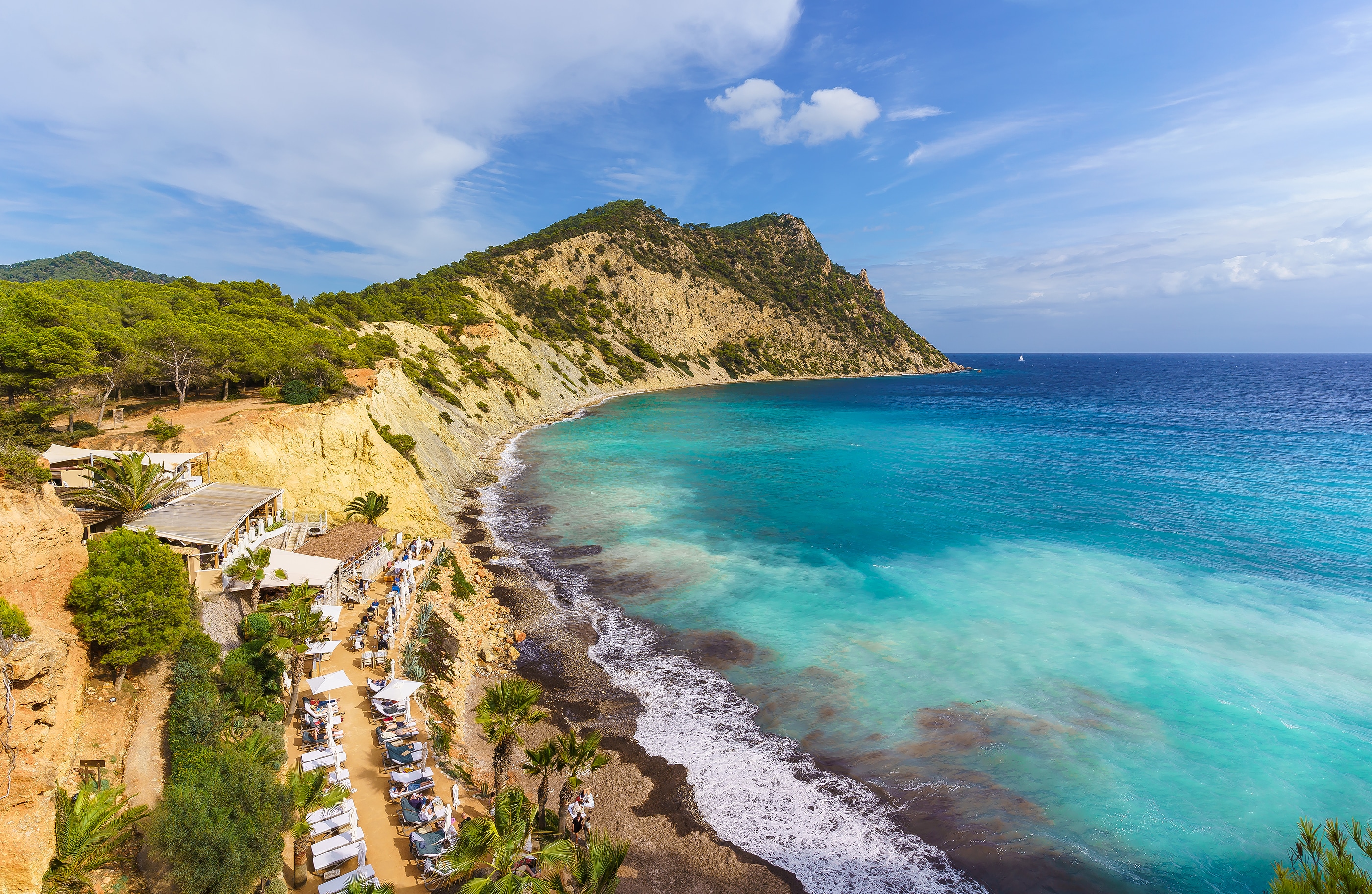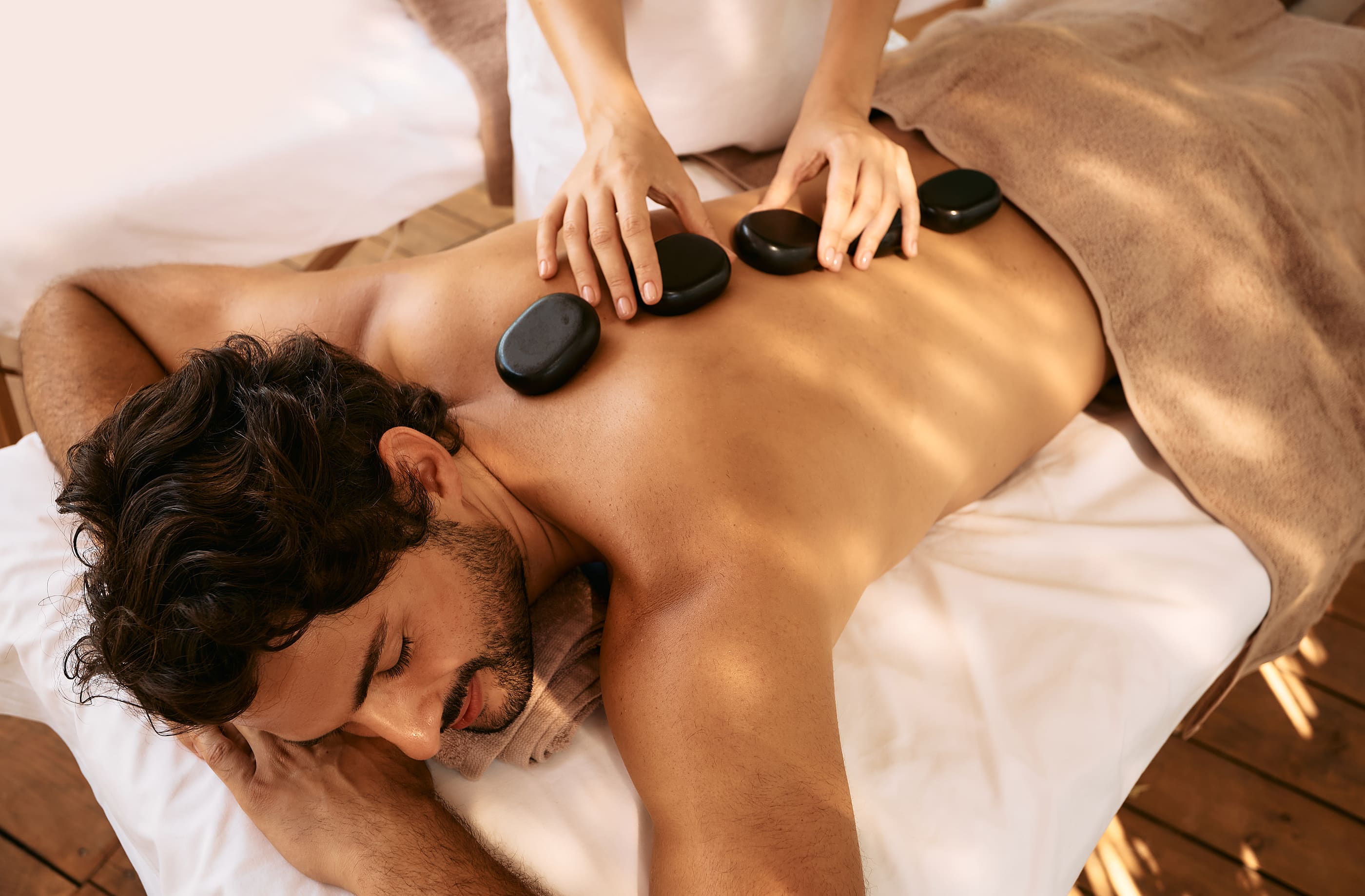 Start Building Your Luxury Superyacht Charter in Ibiza Today
Revelry, recreation, and relaxing restoration: a superyacht charter in Ibiza has it all. If you're dreaming of an Ibizan sojourn, it's the perfect leaping-off point for a Balereacs voyage. From the paradisiacal beach stretches and fizzing frivolity of Ibiza and Formentera to the quaint coastal villages of Menorca and Mallorca r, a charter in this part of Spain is a diverse delight.
When you choose Yomira, you choose to glide the Mediterranean in luxurious splendour on your own private superyacht with no strict itineraries to limit you. Revel or relax at your leisure in one of Europe's most desired destinations. This is everything a superyacht charter should be.
Discover Ibiza and the Balearics with Yomira
Choose a Superyacht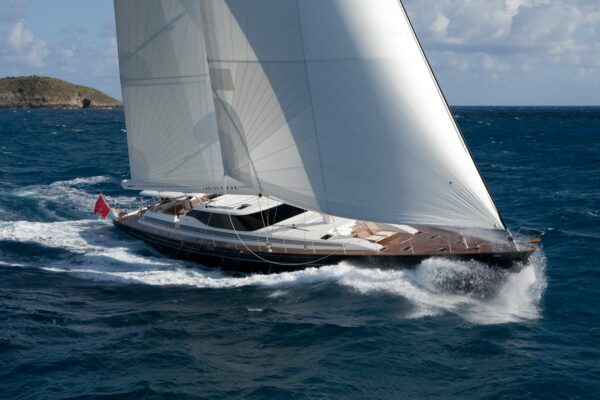 GENEVIEVE
Beautiful full beam master plus 3 additional staterooms, superb cockpit area for eating and entertaining, on deck cinema and huge swim platform, GENEVIEVE is a superb option.